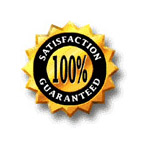 Your satisfaction is our priority! If something isn't right with your order, we apologize and want to make things right.
Did you find that you need a different size, color, or pattern? We are happy to make an exchange for you.
If an exchange isn't what you need, you may choose to receive a refund or in-house credit.
However, garments returned to us damaged or in worn condition are not eligible for exchange, refund, or in-house credit.
Please contact Customer Service at within 10 days of receiving your order to start the process.