Happy Christmas in July! I have loved writing blog posts for this fun occasion for the past two years. I have had the chance to meet some of our talented Mrs. Claus customers, learn about the history of Christmas in July, and offer ideas on how to celebrate. It seems that everyone is more excited than ever to have a good time this summer so I thought I'd help things along with a comprehensive roundup of all Christmas topics we've covered, along with a few new fun things.

Are you celebrating Christmas in July this year? Let us know what you are up to and we might feature it in the blog.
We love our Mrs. Claus customers!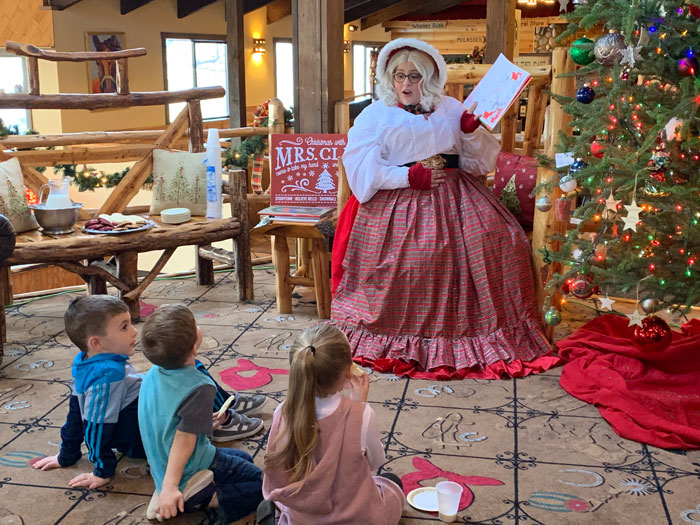 One of the first posts I wrote for Recollections was an interview I did with Pine Ridge Dude Ranch's Ashley Martinez. Ashley does a charming portrayal of Mrs. Claus for the ranch each year, making Mrs. Claus the center of the show. I have also had the chance to connect with actress Nancy Jean Gray multiple times about her work as Mrs. Claus and her advice for anyone who aspires to do the same. I hope you will enjoy reading about them below, and maybe get inspired to put your own spin on the First Lady of Christmas.
Star of the Show: An Interview with Mrs. Claus
Nancy Jean Gray: Mrs. Claus extraordinaire
The anatomy of a perfect Mrs. Claus costume
Do you love to play Mrs. Claus? We would love to speak with you about how you are sharing your gifts with your community! Please contact our team and one of us will be in touch.
Celebrating Mrs. Claus

While it may seem to some that Mrs. Claus plays a supporting role in each year's holiday season, her history is far from the case. In truth, the early references show a strong, outspoken woman who takes great pride in her role in bringing joy to the world. Enjoy a different perspective this year first with our post "Who is Mrs. Claus? Inquiring minds want to know!" Then, take a look at four different feminist depictions.

Who is Mrs. Claus? Inquiring minds want to know!
4 Empowering Depictions of Mrs. Claus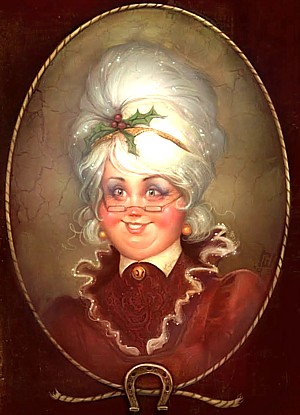 Other resources:
Women's History of California: Who is Mrs. Claus?
Christmas Past Podcast: Backstory
The History Chicks: Mrs. Claus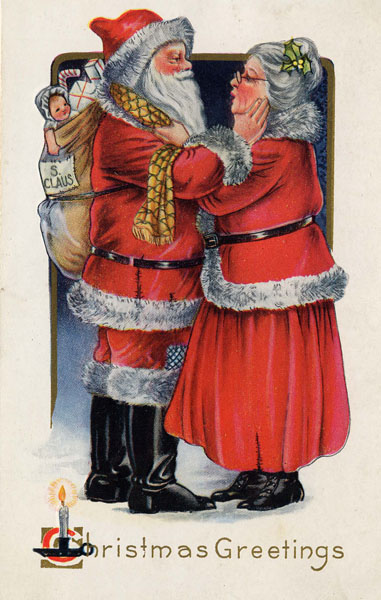 Create your own Mrs. Claus look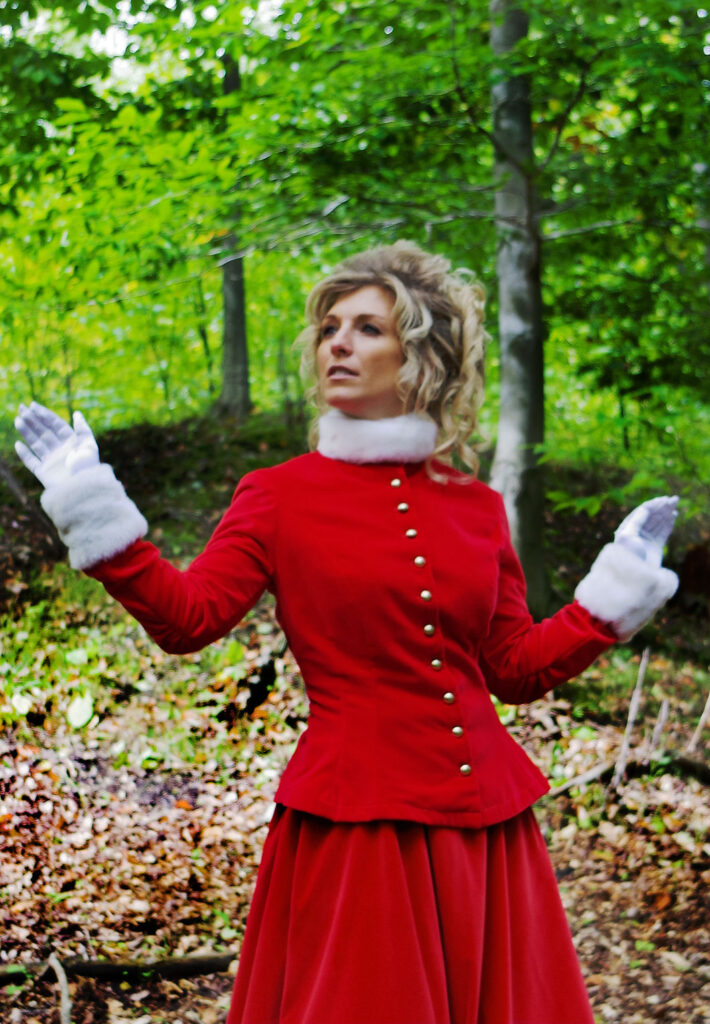 Our Christmas in July promotion is up and running! If you are planning to spread some magic this winter with your own depiction this is the time to plan your wardrobe! Here are some of my favorite pieces. View the rest of our selection here.
Lavinia's Civil War hoop dress

Dickens Victorian Corduroy Dress

Mrs Santa Boot

Caroling Double Tiered Cape and Skirt

Romantic Era Cotton Dress and Cape
Santa himself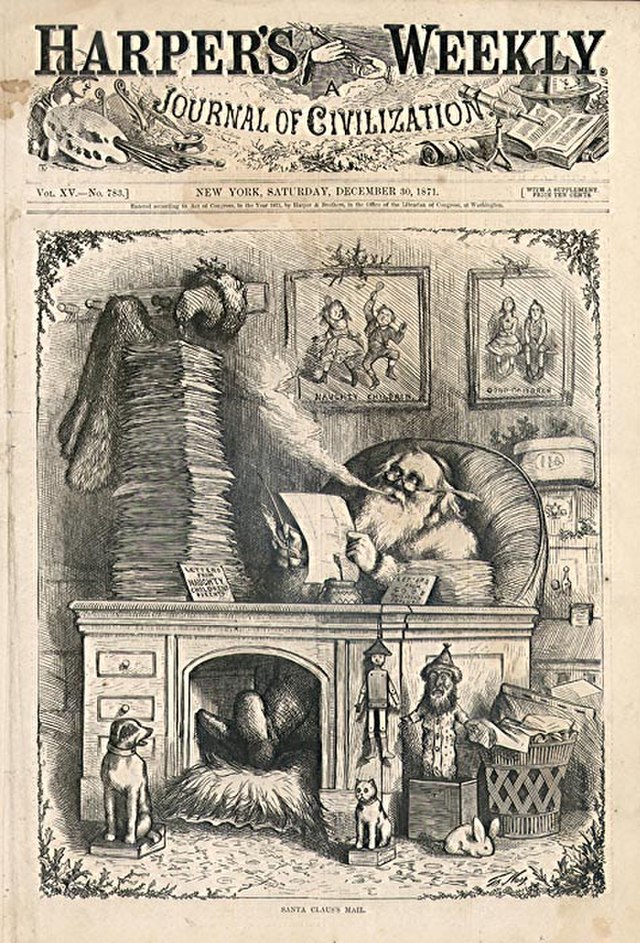 Is Santa going to make an appearance at your Christmas in July event? His origin story is more disputed than you may think! I wrote this post about Wizard of Oz author L. Frank Baum's version for a fun post last year, along with some imagery of Santa that you may not be familiar with:
L. Frank Baum's Life and Adventures of Santa Claus
And to enjoy imagery of Santa that you will recognize, enjoy this post on American illustrator Thomas Nast's iconic drawings:
Celebrating Christmas traditions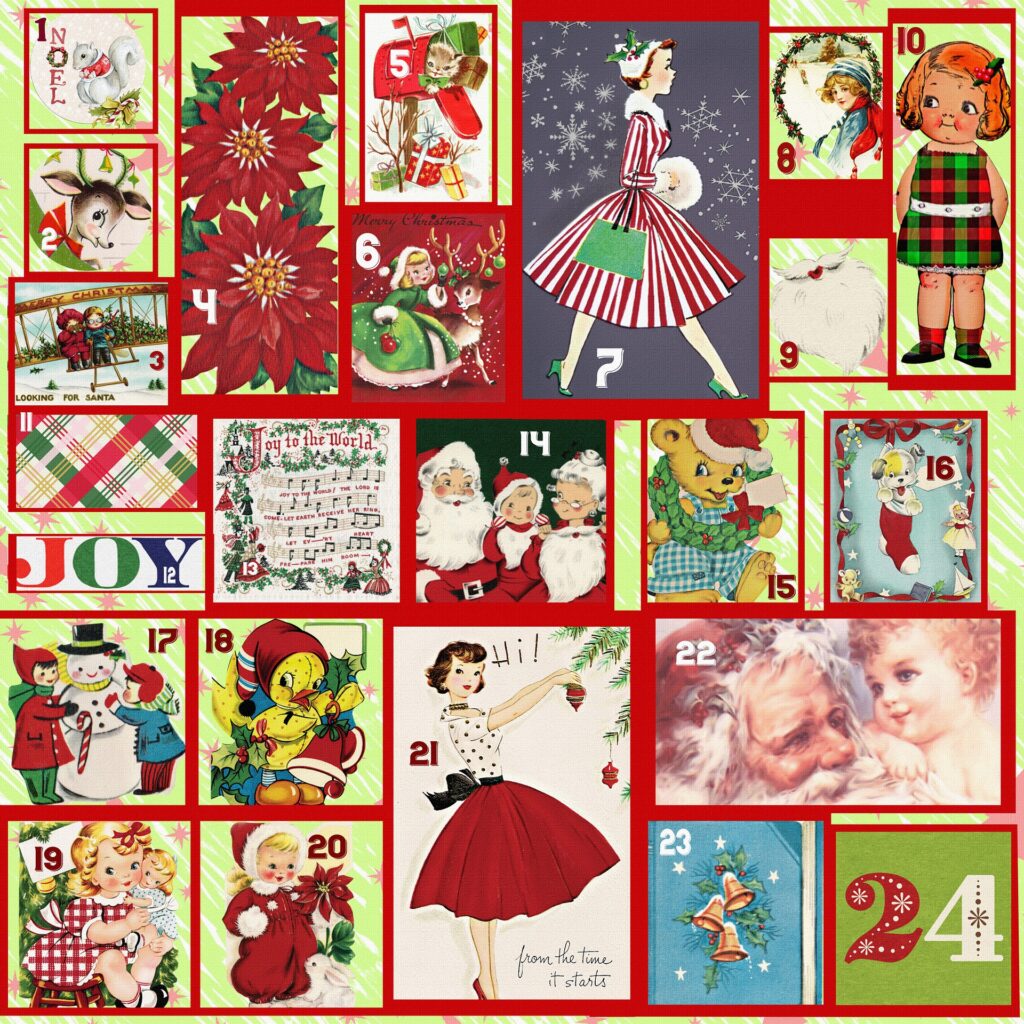 I have had so much fun exploring the history behind Christmas traditions over the past few years writing for Recollections! I think my favorite blog post on the topic so far has been the one I wrote on the 12 Days of Christmas, but I have also covered sugar plums, hot chocolate, Advent calendars, and more. If you are throwing a Christmas in July party this year make sure to grab some conversation starters below.

Is there a Christmas tradition you have always wanted to learn more about? Send us an email and we will put it on our list of topics to explore this month or during the next holiday season.
The 12 Days of Christmas: More Than Just a Song
The history of mistletoe: from naughty Georgians to a Victorian courting custom
The surprising history of hot chocolate
5 fun Facts About A Christmas Carol
The history of Advent calendars
Let's party! Christmas in July fun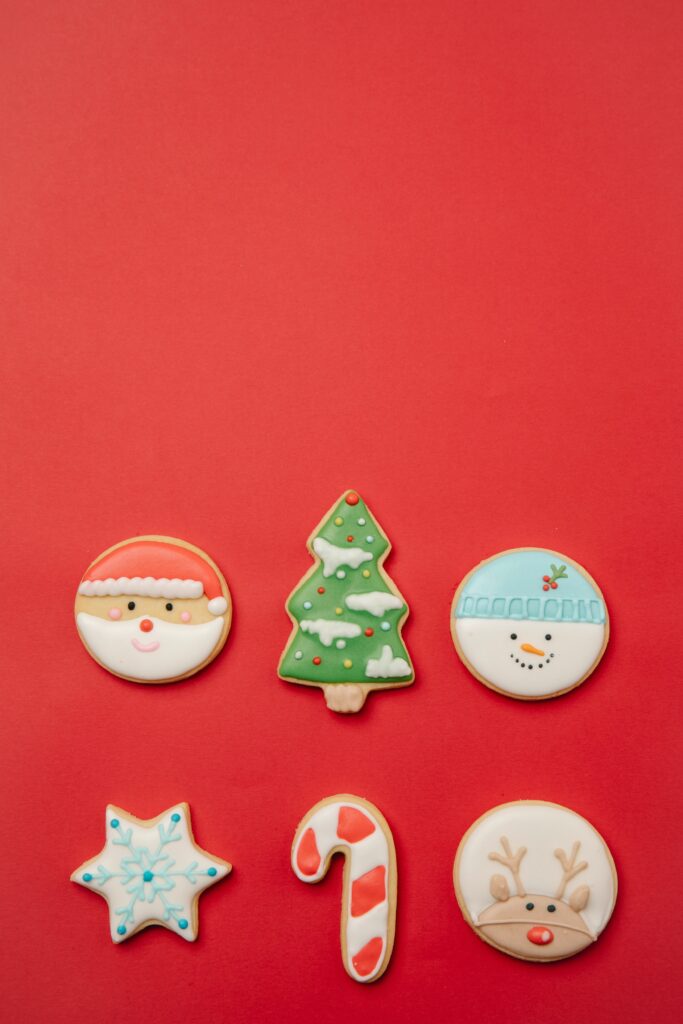 I love to entertain and also love the history of entertaining. From mid-century recipes that will leave you scratching your head to a great mulled wine recipe your guests will love, get help planning your summer celebration with these posts:
10 Christmas in July Party Ideas
Please Party Guests This Season With Mulled Wine
1950s recipes for the holidays that aren't as loved today
Victorian cocktails: The Golden Age of mixology
A Dickens-style Christmas: Fezziwigs and Victorian Balls

PLUS: set the mood with these Spotify playlists: