By Janice Formichella
When the Recollections team heard from a customer how thrilled she was with her new blouse and that it was the perfect touch for her Mrs. Claus portrayal, we just had to learn more. We were intrigued when we learned that Mrs. Claus is the star of the show for the entire holiday season at New York's Pine Ridge Dude Ranch and were equally intrigued to hear the passion with which actress and ranchette Ashley Martinez puts into developing and playing the role. We had a chance to speak with her this week about her experience portraying Mrs. Claus and are excited to share it with you.
A Family Affair
Pine Ridge Dude Ranch is very much a family tradition for Ashley. Her father worked on the ranch for 32 years and she grew up in the magical setting, even living there as a young child. While her father worked in many capacities, the one closest to her heart was the role of Santa for the ranch's Christmas season, which he played on and off during his time with Pine Ridge. Working at the ranch was always something that Ashley wanted to do, and she began when she was old enough to get a job. She has worked in various capacities over the years (with a break to volunteer for Americorps) and currently works as Group Sales Coordinator and Sales Specialist. Wanting to honor her father's legacy, last year Ashley added to her duties the role of Mrs. Claus, much to the delight of visitors young and old.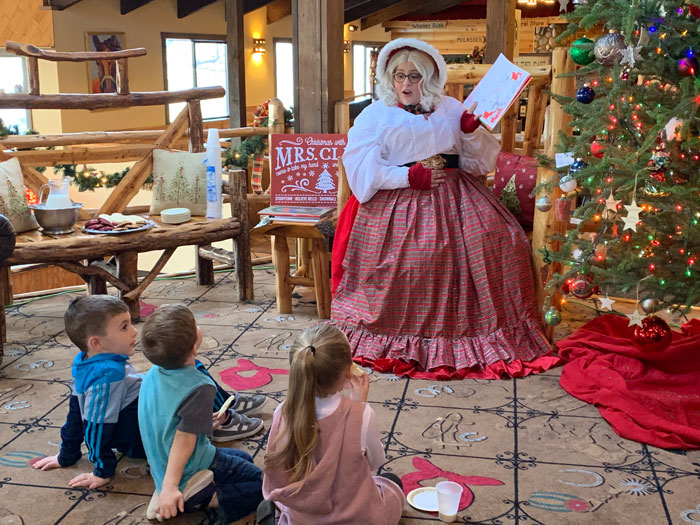 Just as her father had been the star of the show as Santa, Ashley decided that she too would appear center stage and for Mrs. Claus to be the main event. After all, said Ashley, "Mrs. Claus deserves just as much attention as Santa, doesn't she?" So while Santa makes both pre-Thanksgiving and Christmas Eve appearances (the ranch is open 365 days a year), Mrs. Claus happily represents the Christmas power couple for the rest of the ranch holiday events, which include multiple "Storytime with Mrs. Claus" afternoons that are open to the public as well as ranch guests and last several hours.
The children are thrilled to meet Mrs. Claus and Ashley's favorite part of the role is seeing their eyes light up when she enters the room. She does help them connect with Santa, however, allowing the children to write him a letter which she promises to personally deliver. Mrs. Claus does, in fact, read each and every letter and sends a response back to each child. She has also devised the idea of gifting each child a special "believe bell" that they must promise not to blow until Christmas Eve.
Ashley's favorite moment so far as Mrs. Claus was during last year's Christmas Eve story time when she looked around to see over 30 children surrounding her as she read The Night Before Christmas.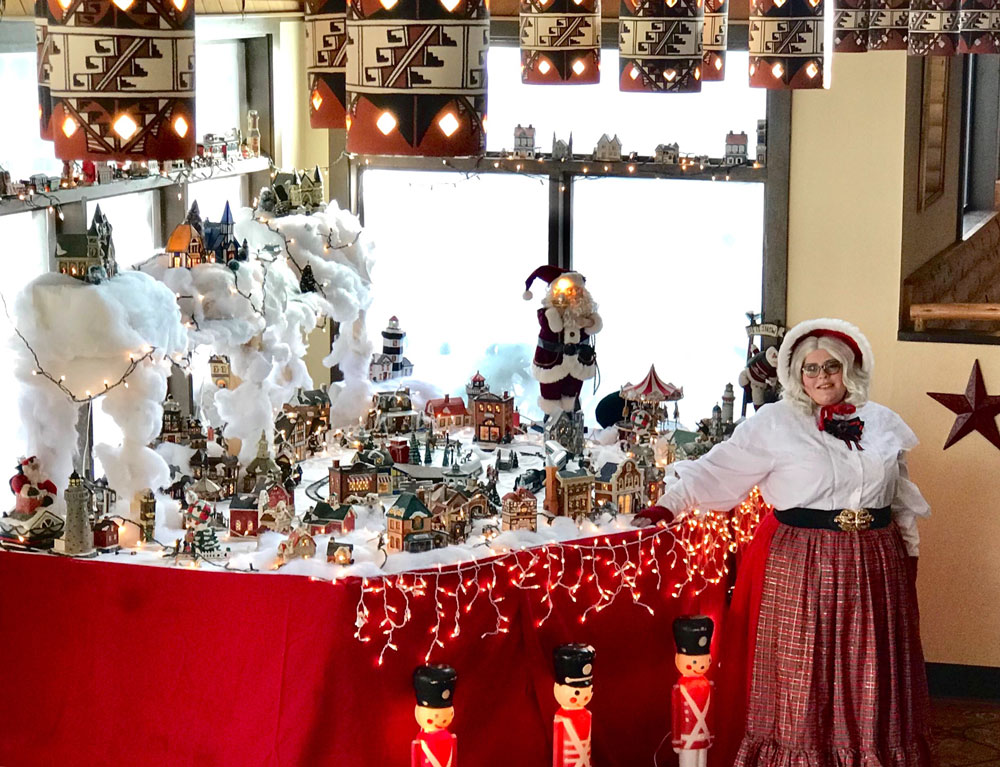 Preparing for the Part of Mrs. Claus
Stepping into her father's role as representative for the First Family of Christmas was something that Ashley took very seriously and she has spent a lot of time developing her portrayal as Mrs. Claus, the type of costume she wears, and how to stay true to the tradition of Mrs. Claus while putting her special touch on the character. In order to get the old-time feel to go with the theme of the dude ranch, Ashley read all of the classic stories that included Mrs. Claus and "binge-watched so many Christmas stories that my husband wanted to leave the room." She also had "tons of fun" studying women's fashion from the 1800s to develop the look of her costume.
When I asked Ashley what her favorite portrayal of Mrs. Claus is, she was quick to answer "my own, because I've worked so hard on it." It is hard work that has paid off. She has put together a costume and a portrayal of Mrs. Claus that is so unique and authentic that the children who interact with her in the office during the day have no idea it is her when they meet Mrs. Claus. Her own children didn't even recognize their mom the first time they saw her appear.
Ashley's love of acting and of creating a magical experience for the children at Pine Ridge Dude Ranch extends to other roles throughout the year. She helps coordinate the ranch's Halloween events and appears as a "scarer" on the haunted hayrides and can even be seen appearing in the role of Easter Bunny for the springtime egg hunts. That, however, is a conversation for another time.
Thanks for all that you do to preserve the history of Mrs. Claus, Ashley, and thanks for letting Recollections be a part of it!
You can learn more about Pine Ridge Dude Ranch on their Facebook page here and follow the adventures of Mrs. Claus here.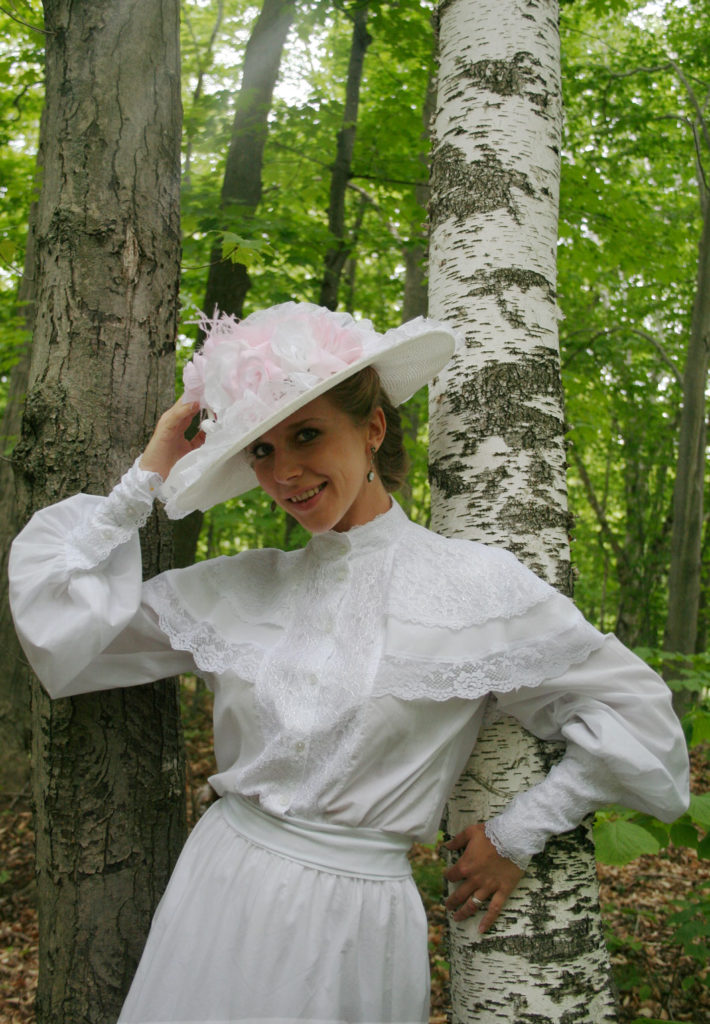 Ashley chose the "Pearl" blouse from Recollections for her portrayal of Mrs Santa Claus.