I have loved sharing the stories of various female artists on the Recollections blog. I think that creative women bring such a special touch to the beauty they create and those that we include on the blog did so in times that weren't easy for female professionals. My favorite illustrator is Joan Walsh Anglund, whose work I've been captivated by since I was a child. Anglund passed a little over a year ago and I'd love to do my part to make sure she is remembered as much as her art will be.

Would you like to learn about other female artists? Check out these posts:
Emilie Flöge: a woman to be remembered
The woman behind the Campbell's Soup Kids: Grace Drayton
Helen Allingham, acclaimed Victorian commercial artist and watercolorist
Early life

Joan Walsh Anglund was born in Illinois in 1926. As with the other female artists we have covered on the Recollections blog, she came from a family of artists (I just love that about artists!). Her mother, Mildred, was a painter, and her father, Thomas, a commercial artist.

Joan Walsh Anglund was known for spreading hope with her poetry and art. I am sure that part of the reason she exuded strength as an adult is that she was faced with many challenges in her life, beginning as a child. When she was just six years old her younger sister died of spinal meningitis. This tragedy was followed four years later by the death of both her father and grandfather, both killed in horrific traffic accidents.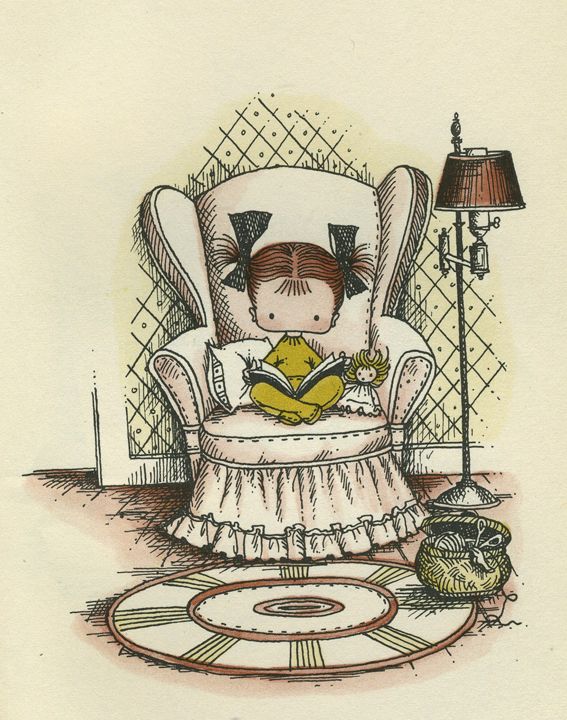 Compounding the stress of these events was likely the fact they took place in the middle of the Great Depression. However, after her father died, Joan's mother took her and her older sister Patricia on a road trip to comfort each other. They ended up in Florida and in a quote to The Irish Times her son said: "That was the most healing and freeing experience, she went to school in Florida, but she was free to walk on the beach and breathe the fresh air and be part of nature."

This reliance on nature as a source of healing would show up in Joan's art as a primary theme.
Bringing light and love to the world

Joan's family would return to Illinois where she would study at both the Art Institute of Chicago and the Academy of Art. She then followed in her father's footsteps working as a commercial artist. I haven't been able to locate any of her commercial art, but I sure would love to see it if anyone can point me in the right direction!

While still studying Joan would meet her husband Robert and the path to her career as a poet and illustrator would begin. While trying to find their footing as a new married couple and young professionals (Robert was an actor at the time and would go on to be a theater producer). This is where the seed for what would become her inspiring work would begin. Reads the same Irish Times article:

"When her family moved to New York city from the American Midwest in the mid-1950s, Joan Walsh Anglund found herself profoundly lonely. Staring out at the Manhattan cityscape, she had the feeling that everyone was living in what she called "separate boxes of distrust." It comforted her to imagine that behind every window was a potential friend."
Joan began to write snippets of poetry that Robert encouraged her to accompany with illustrations. He would end up showing them to publisher Harcourt, Brace, and World. A Friend is Someone Who Likes You was born and would go on to sell a million copies.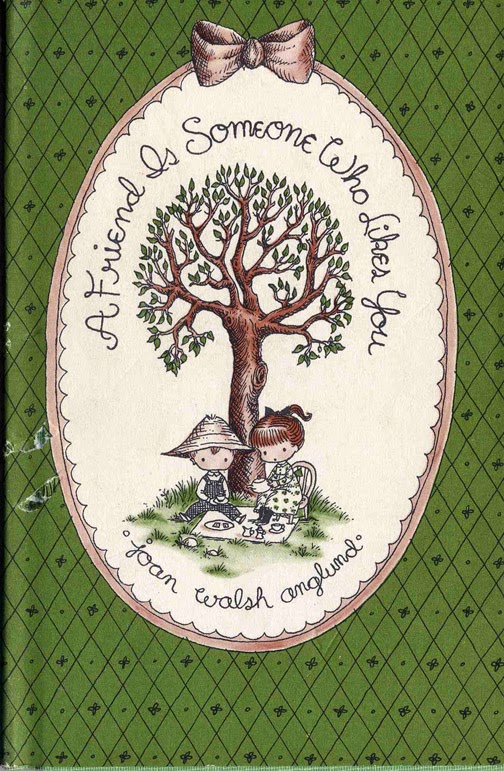 A Friend is Someone Who Loves You would be just the beginning of Joan's highly successful career, but it would remain dear to her heart. When asked what her favorite creation was in a 2014 interview she said: "I would have to say Friend, because it was the beginning and because it changed our life. It was at a very low point for us as we received such a positive response. It gave me a voice and it helped my daughter."
This low point was the family's move to New York which left the family feeling displaced. The book would bring joy and comfort not just to them but to so many people around the world.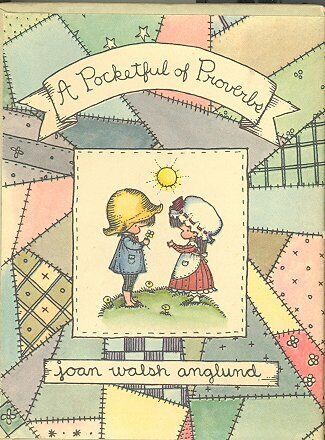 A timeless brand
Joan Walsh Anglund became famous for her darling drawings of children that induced hope and calmness despite being, perhaps, expressionless. The Irish Times described them as "blank orbs" and quotes Anglund as saying: "I think perhaps I am trying to get down to the essence of a child, not drawing just a particular, realistic child, but instead I think I'm trying to capture the 'feeling' of all children, of childhood itself, perhaps."
I always feel at peace when I look at Joan's illustrations and I have enjoyed collecting some of her books in the past couple of years. I am on the lookout for any prints that feature her work and would love to hear from anyone who can help me out! Joan Walsh Anglund would publish thirty-six children's books, two books of children's poetry, and three books of poetry for adults. I read through one of her adult books this week, A Cup of Sunshine, and selected my favorite poem from the book to share.