We love Mrs. Claus at Recollections! Over the past year we have had the chance to learn a lot about her history and about the wonderful women who get to play her important role each year. It's been quite an extensive study and in the end, I've become determined to continue to legacy with my own post-COVID portrayal. Hopefully, I will have the chance to share that with our readers!

But for now, as we are entering Mrs. Claus' hot season, I thought it would be a bit of a gift to our wonderful audience to share a post with all that we are done to cover the First Lady of Christmas along with some fun resources for you to learn more. Let's all work together to make sure that her legacy is not only remembered but continues to evolve!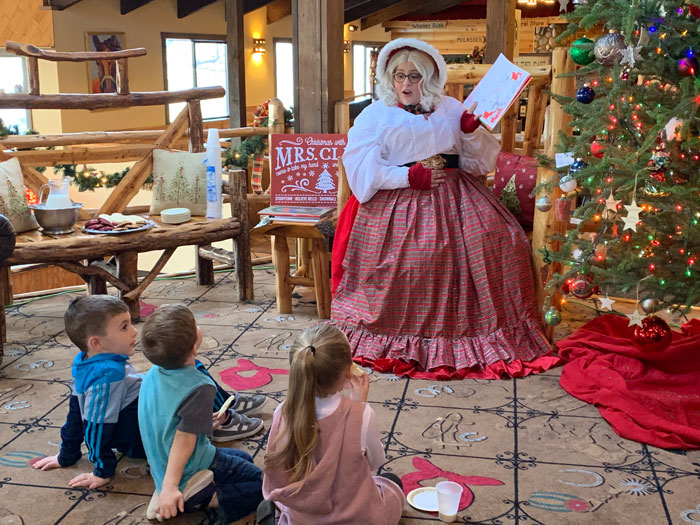 Mrs. Claus customers we love
My favorite Recollections experiences have been interviewing Mrs. Clauses in our community. Last year around this time I had the pleasure of getting to know Ashley Martinez of the Pine Ridge Dude Ranch, who is the star of the show each year as Mrs. Claus. Ashley has a lovely story about growing up spending time at the ranch before working there herself while her father often portrayed Mr. Claus. She has continued the family tradition in her own unique way.

You can read more about Ashley and her story here.

This year I had the fun opportunity to have a virtual meet and greet with the talented Nancy Jean Gray, a professional actress who has put smiles on the faces of children and adults alike all over the country in her Mrs. Claus role. Nancy has had the chance to experience the way that the attitude about Mrs. Claus has changed over the decades and now enjoys being asked to do solo appearances and truly shine with her very bright light. She has loved being a part of this evolution and prefers to portray Mrs. Claus as "a positive motivator, powerful, and unsubjugated." What a wonderful gift she is giving to the world!

Nancy has also been very supportive of my work and even offered to help me when I get ready to launch my own version of Mrs. Claus. You can read about her interesting story and career here.

Learning about Mrs. Claus

There is a lot about the history of the Christmas power couple. For instance, even in her earliest portrayals, she took what would be considered a "feminist" position. She refuses to stay in the background, negotiates a more significant role in the delivery of gifts, and displays more intelligence than Santa himself. Late last year we provided a brief outline of this history of her life and cultural references.
You can read it here: Who is Mrs. Claus? Inquiring Minds Want to Know!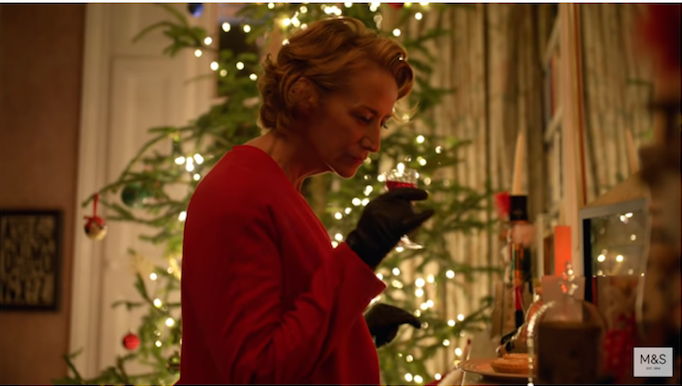 As a feminist, it has really stuck out to me that even the majority of Mrs. Claus' pop culture appearances have presented her as quite strong and assertive. One of the first cases of her appearing solo is in an 1887 Good Housekeeping article titled A Hickory Backlog: In An Architects Modern Kitchen. This is a most charming article about a fed-up Mrs. Claus paying a visit to an English architect to discuss her frustration with the way than men designs kitchens. She chastises the man at first, letting him know that with so many men responsible for the floorplan of so many homes, the needs of women and servants is often left out, leading to injuries and inconvenience while working in the kitchen. She then goes on to let him know how she believes a female-friendly kitchen should be designed.

This isn't the only empowering depiction of Mrs. Claus out there. In one of my Christmas In July posts, I highlight my four favorite depictions.

4 Empowering Depictions of Mrs. Claus
Create your own Mrs. Claus look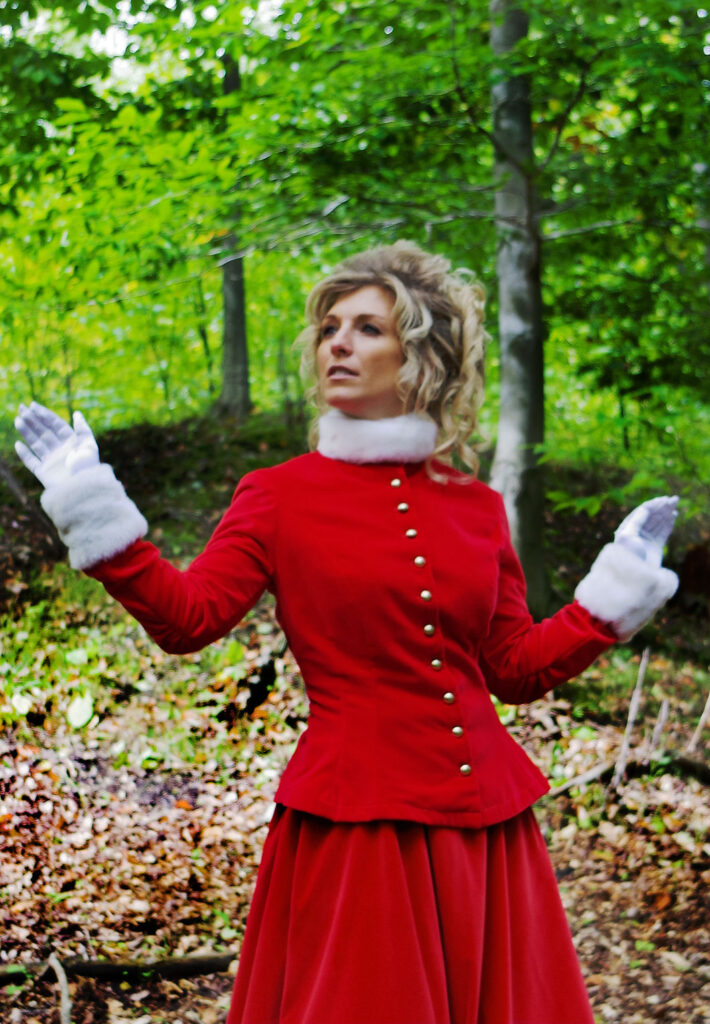 If you are feeling inspired about what a strong woman Mrs. Claus is and feeling like you may enjoy putting your own spin on things, start collecting items for your costume now! In my interviews with both Ashley and Nancy, they both highlighted the fact that it is so important to pay special attention to the details of the clothes you pick out. Nancy also emphasized that a dedicated Mrs. Claus needs both an indoors and outdoors outfit, and that is a lot to get together!

I have pulled some Recollections items that I think would make additions to any Mrs. Claus wardrobe, including a few from my own wishlist to get you started.

Blair Edwardian Velvet Skirt Blouse Ensemble
Holly Dickens Caroling Skirt and Cape
Romantic Era Cotton Dress and Cape

Learn more about Mrs. Claus resource list

Want to keep learning about the First Lady of Christmas? Each year I find more information on her history. I have put together a resource list for you and would love to add anything that any readers find.

Women's History of California: Who is Mrs. Claus?
Christmas Past Podcast: Backstory
The History Chicks: Mrs. Claus
Herstory on the Rocks: Mrs. Claus and the North Pole Expedition
Instagram: MrsSantaClauss (this is more of a general retro Christmas feed but it is super fun to follow and it has some great items to add to your collection)