Several months back I came across a framed glove on the Victoria and Albert Museum website. Upon further inspection, I was pleased to discover that it was a Valentine from 1836 from an unknown person to their unknown lover. It got me more than curious about the possibility of other existing 19th-century Valentine's gifts. I am well aware of the number of greeting cards from the period (and look forward to sharing more on the blog this week), but I hadn't fully considered that other types of love tokens may be floating around. What I found was a lovely assortment of handmade or artistically crafted Valentine's Day gifts from the Regency and Victorian eras that put today's teddy bears and even bouquets of roses to shame.

Looking for some inspiration for your own upcoming Valentine's Day gifts? Or just want to enjoy some pretty things from the past? Keep scrolling for a swoon-worthy collection of 19th-century Valentine's.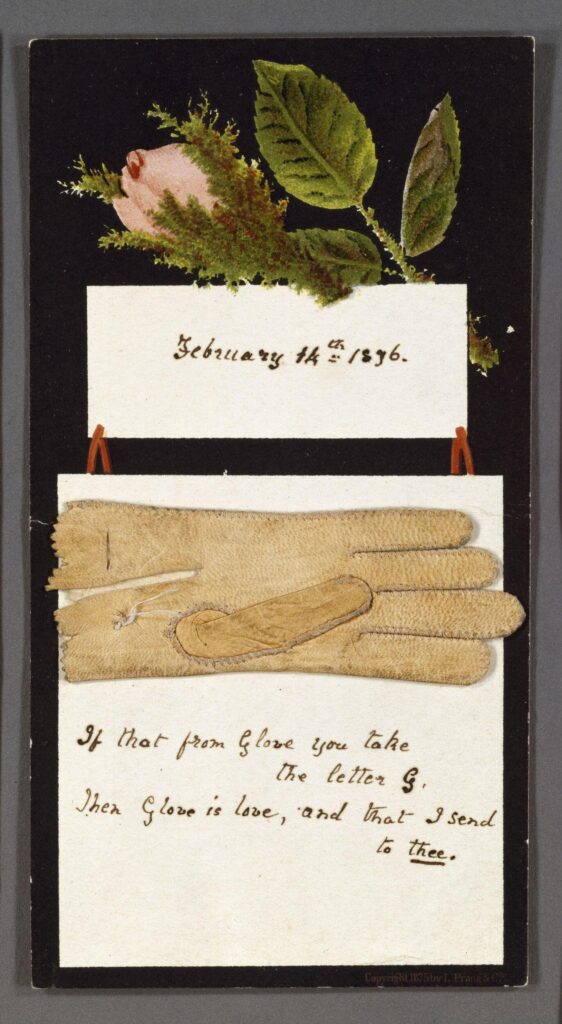 How lovely is this sweet gift? The message reads:
"If that from glove you take the letter G, Then Glove is love, and that I send to thee."
Swoon is right!
They don't make cards like they used to!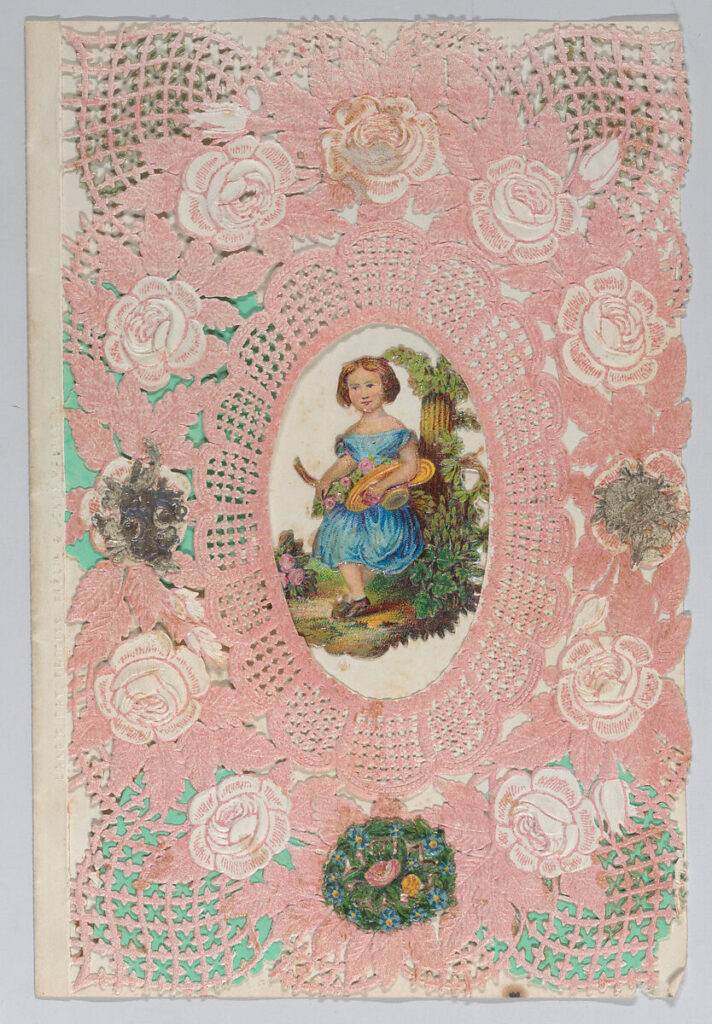 Barometer of love
Isn't this card sweet? The entry on the Metropolitan Museum of Art website reads:
"Valentine's card, depicting a 'Barometer of Love' in which the thermometer goes from 'Esteem' to 'Friendship' to 'Love' to 'Enrapture, Unity and Bliss'. The barometer is collaged from scraps of paper and foiled paper, and is surrounded by a wreath of brightly coloured flowers made from printed or painted scraps. The card has a background of paper lace."
Valentine's trinkets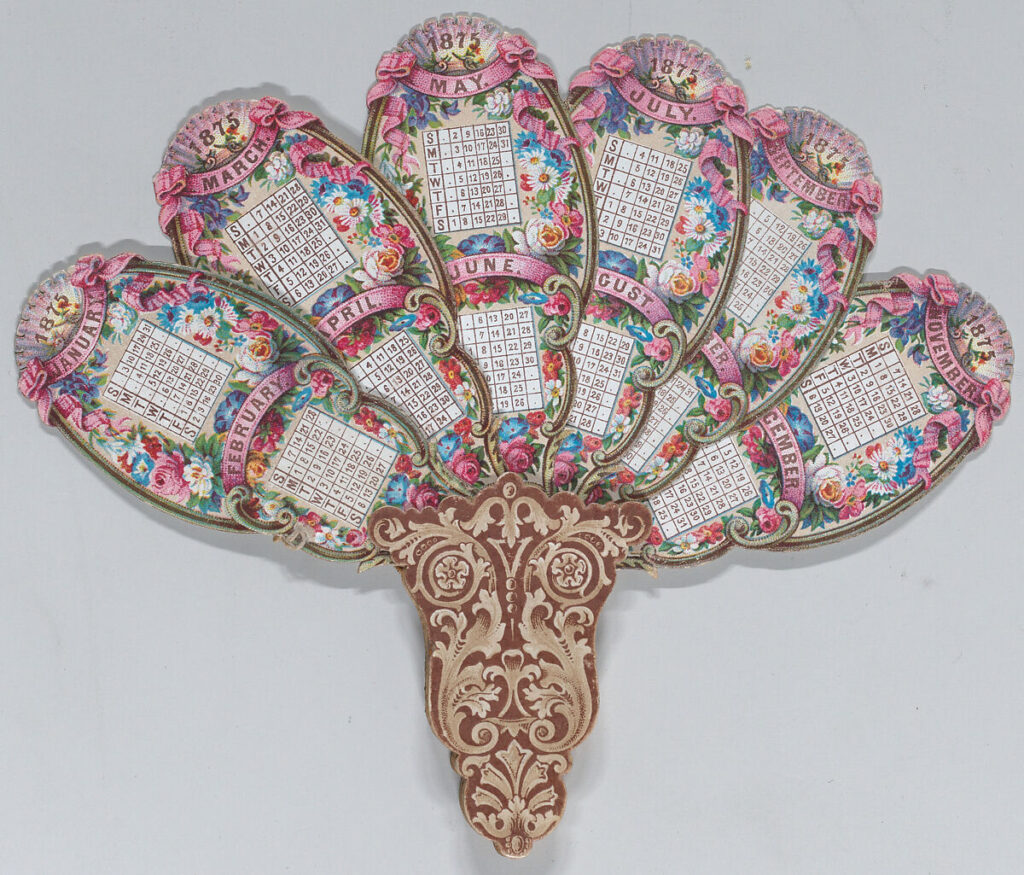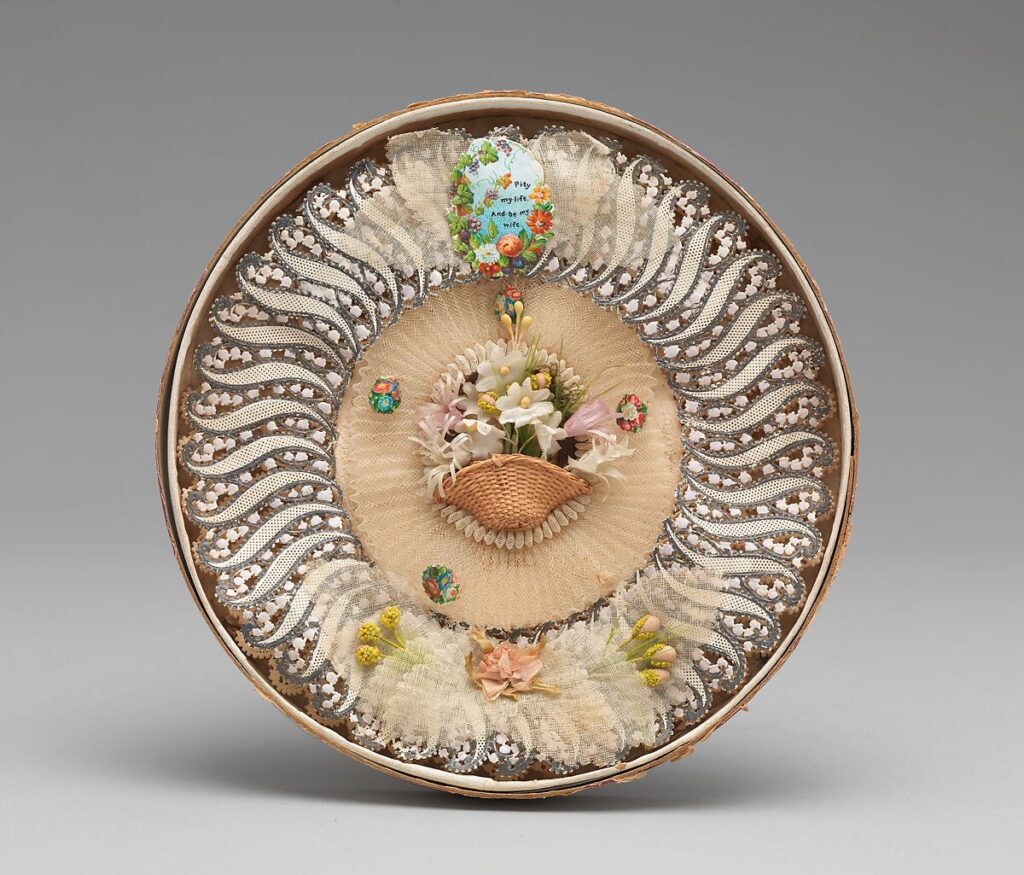 The entry page at the the Metropolitan Museum of Art's website reads:
"Round box, clad in white, addressed to "Miss Oliver, Langdown Lawn, Hythe, South-Hampton". Circular card made up out of enbossed and glazed lace-like paper, pieces of fabric and in the center a miniature basket with fake (textile) flowers. Right above the basket a colored scrap is placed which contains the text: "Pity my life and be my wife"."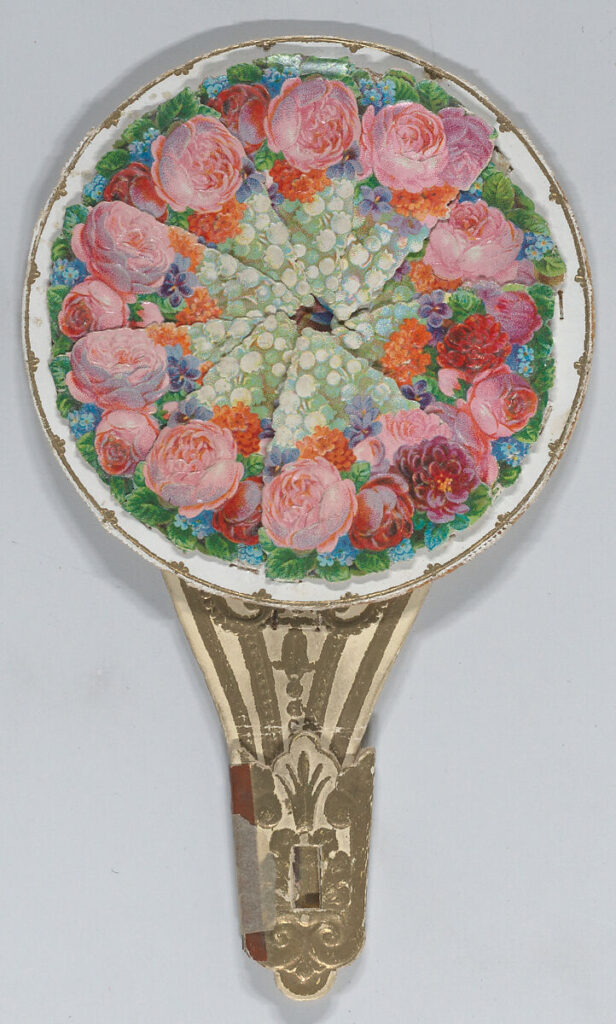 "Cobweb" cards
The card below is listed as a "cobweb Valentine" by the Metropolitan Museum of Art. I was a bit puzzled when I came across it, but because it was so elaborate I decided to share it.
A short while later I came upon the card below, and the mystery was solved!
And last, but not least, all hail the handmade Valentine: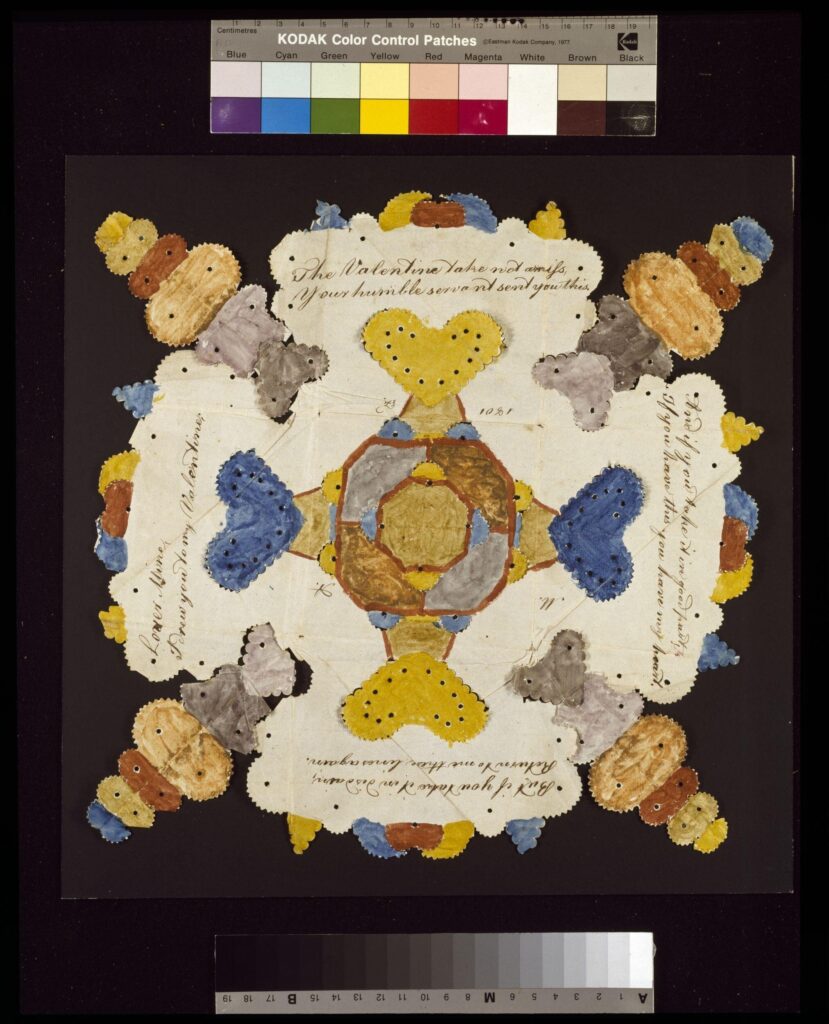 More 19th-century Valentine's fun:
Vinegar valentines – a look at Victorian cruelty
How to write a Regency Valentine (according to your profession)
How NOT to write a Valentine this year
A Very British Romance, episode one highlights
A Very British Romance: episode two highlights
Before selfies and text messages there were friendship books