I love connecting with the Mrs. Claus actors in our community! I have had the unique privilege of connecting with one each year since beginning to write for Recollections in 2019 and am very aware of how lucky I am! I enjoy telling their stories because I know how useful their expertise is for our readers and also because having conversations with Mrs. Claus is so memorable. This year I got connected with Cynthia Perkins after my recent Christmas in July roundup. I had the opportunity to chat with her earlier this week and just love what she is offering the world.
Read about our other Mrs. Claus connections:
Star of the Show: An Interview with Mrs. Claus
Nancy Jean Gray: Mrs. Claus extraordinaire
The anatomy of a perfect Mrs. Claus costume

Becoming Mrs. Claus

It is a real treat to speak to a Mrs. Claus about how she got started in the role. No two stories are alike! Cynthia had a beginning that I wasn't expecting. A true performer, she used to work as a professional clown, having plenty of exposure to children and crowds of all types. One day she was approached by someone who was familiar with her work who asked if she could step in for a Mrs. Claus performer who had to call out sick. Cynthia gave it a try and hasn't stopped in the fifteen years since.

Things have evolved in those fifteen years. Cynthia told me that her favorite change has been that more women are entering the Mrs. Claus community and that more and more people are seeing what Mrs. Claus has to offer and what her value is.

And though she started off as a solo performer, she now often enjoys working side by side with her husband who now works as Santa. Though they don't always get hired as a couple, when they do Cynthia says that it adds a special touch to the event. For instance, part of what people enjoy speaking to Mr. and Mrs. Claus about is how they met. Cynthia enjoys that she and her hubby are so familiar with their story.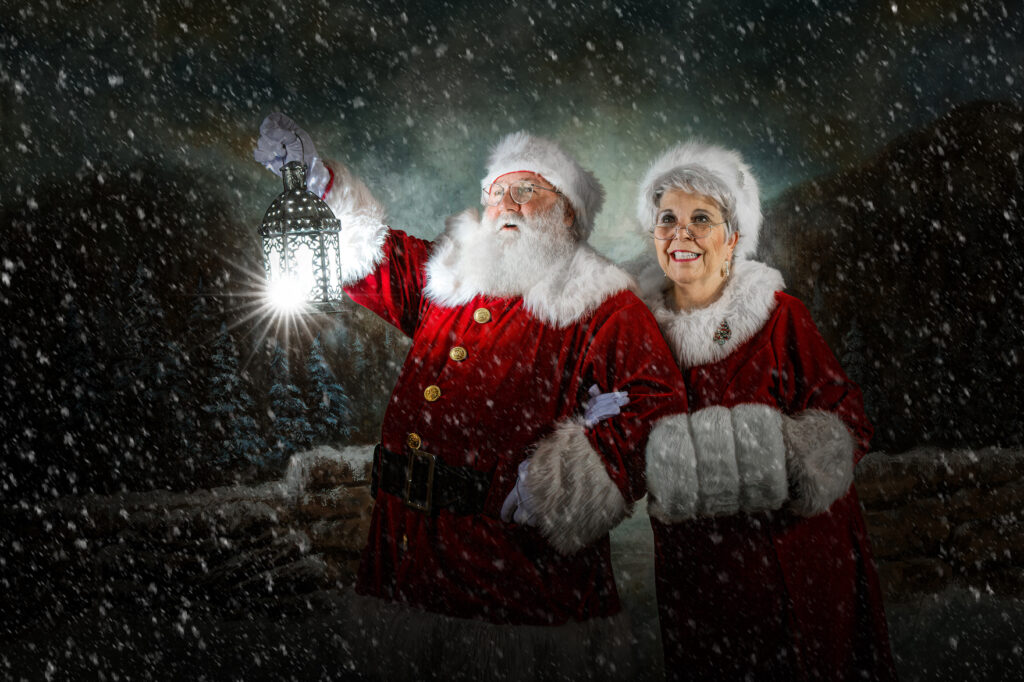 (And if you are wondering – this Mr. and Mrs. Claus are North Pole natives who were introduced by some elves in the neighborhood.)

The Claus community

Something that surprised Cynthia about growing into her role as Mrs. Claus was the vastness of the "Claus community." This community includes Facebook groups and schools with people across the country who support each other and share information on being the best Mrs. (and Mr.) Claus possible. Cynthia had just returned from a Santa school when we spoke this past week.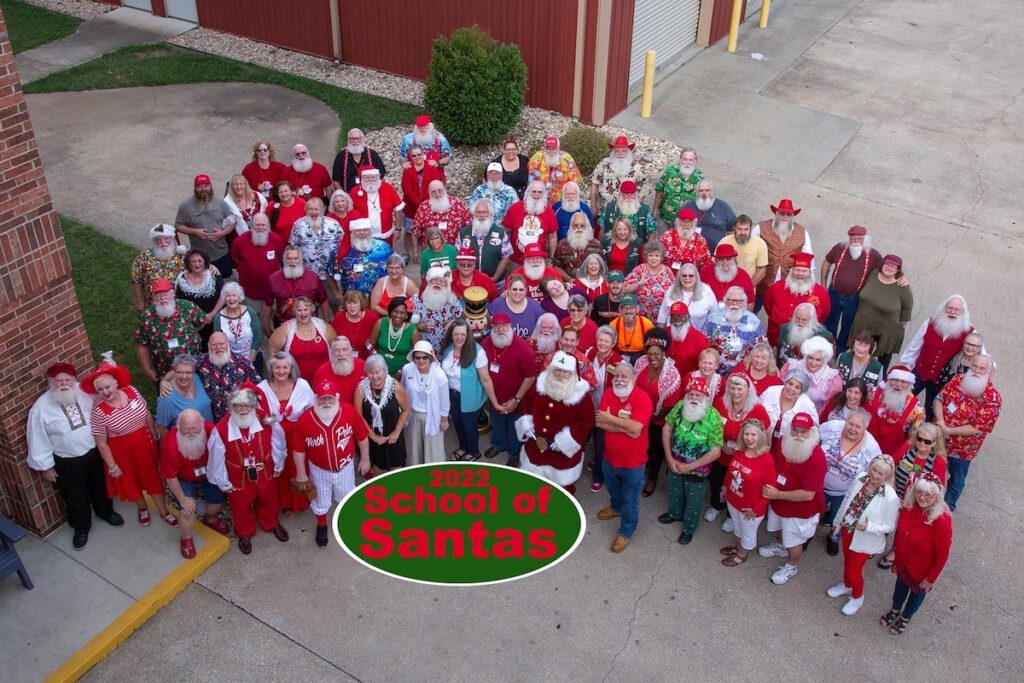 If you have ambitions of portraying Mrs. Claus Cynthia's first tip is to get connected with a Mrs. Claus group online. She suggests that you do this before getting too far into your wardrobe planning. This is because many women plan a wardrobe that isn't quite suited to the actual job or purchase things that they end up not using. Getting to know other people in the space will make sure that your first costume is one that you'll get a lot of use out of.

Mrs. Claus essentials

Speaking of clothing, I always enjoy hearing directly from a Mrs. Claus actor on wardrobe-essentials. Cynthia confirmed what I have other Mrs. Claus customers say: it is important to have ready-to-go outfits for various holiday occasions. For instance, while it is great to have a formal outfit with lace and velvet, it is also great to have options for other settings. A great get-up for a cooking baking event is necessary, consisting of a lighter-weight dress that is easy to move around in. It is also useful to have a lighter-weight dress for outdoor events that may be held during the day and therefore not as formal.

One of Cynthia's favorite dresses is a Recollections dress with a lovely poinsettia pattern. She says it is an important piece in her collection because it is attention-grabbing and also easy to move around in due to the lightweight fabric.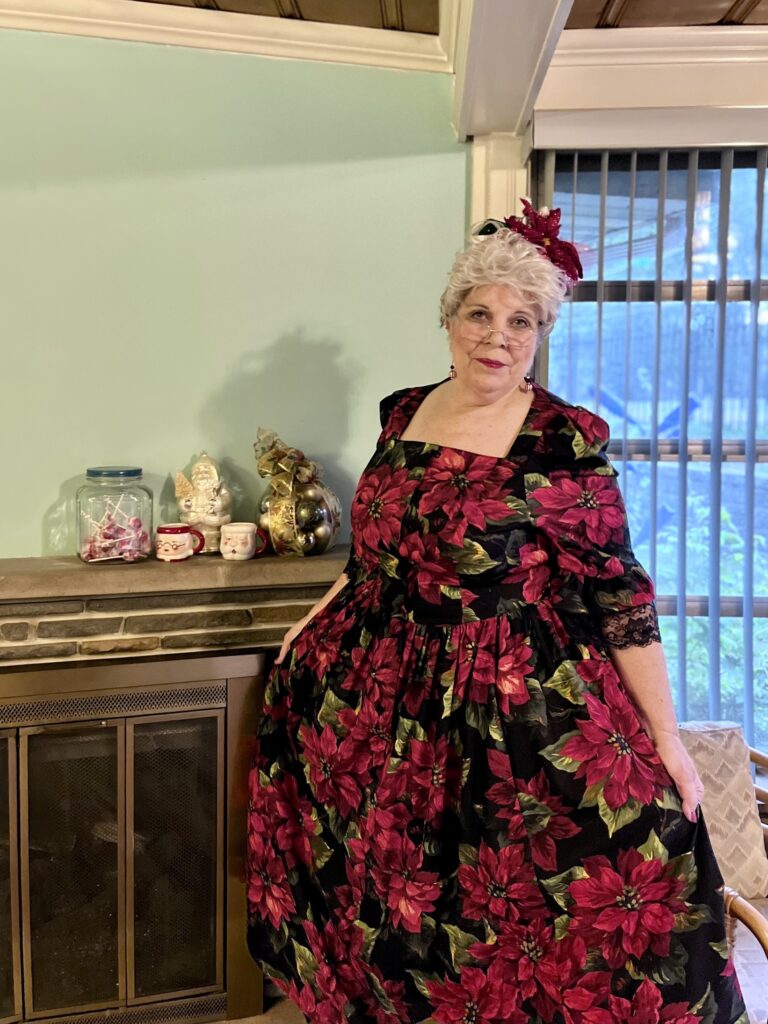 For comfort Cynthia let me know that a cape is a great piece of outerwear that has allowed her to never be too cold during an outdoor event. And of course, keep shopping until you find a great pair of boots that fit the part but are always comfortable.
Thank you, Cynthia! We love having you as a part of the Recollections community!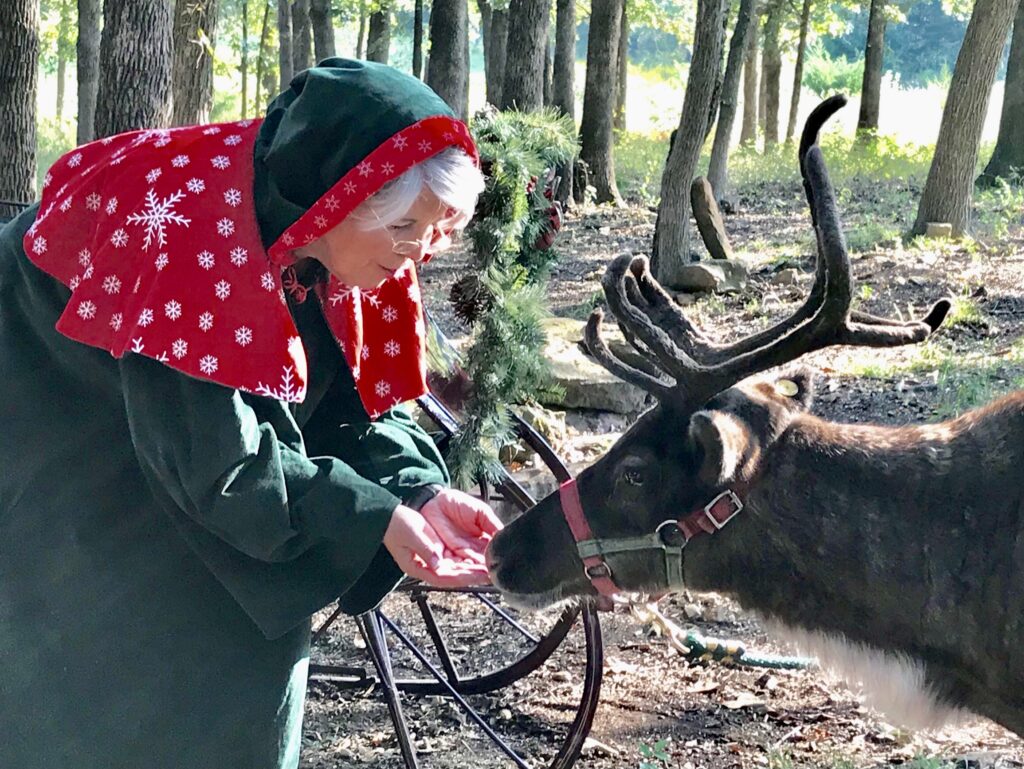 Learn more about Mrs. Claus:
Who is Mrs. Claus? Inquiring minds want to know!