A couple of weeks ago the U.S. Mint announced that in 2024 it will be releasing five new quarters featuring five new American women. I don't know about you, but I am excited to start a collection of women's history coins. To add to the excitement I thought it would be fun to take a look at each of the women. I am personally familiar with all, but know this won't be the case for all readers. Plus – the point is to make sure the women are remembered – so I am honored to play a part in that effort.

But first, a bit of history.

The 2024 coins will not be the first featuring five different women. In fact, the collection is part of an ongoing, four-year series. The American Women Quarters Program began in 2022 and ends in 2025. It was the result of Public Law 116-330. The law is quite lengthy and includes a lot of intricate detail, including how to select what sports would be chosen to have female athletes represented. AND – it's also quite dry. But if you'd like, you can read it here.

For reference, the first two years of the Program included the following women:
2022
2023
(Source: USMint.gov)
And now for the 2024 quarters:
Rev. Dr. Pauli Murray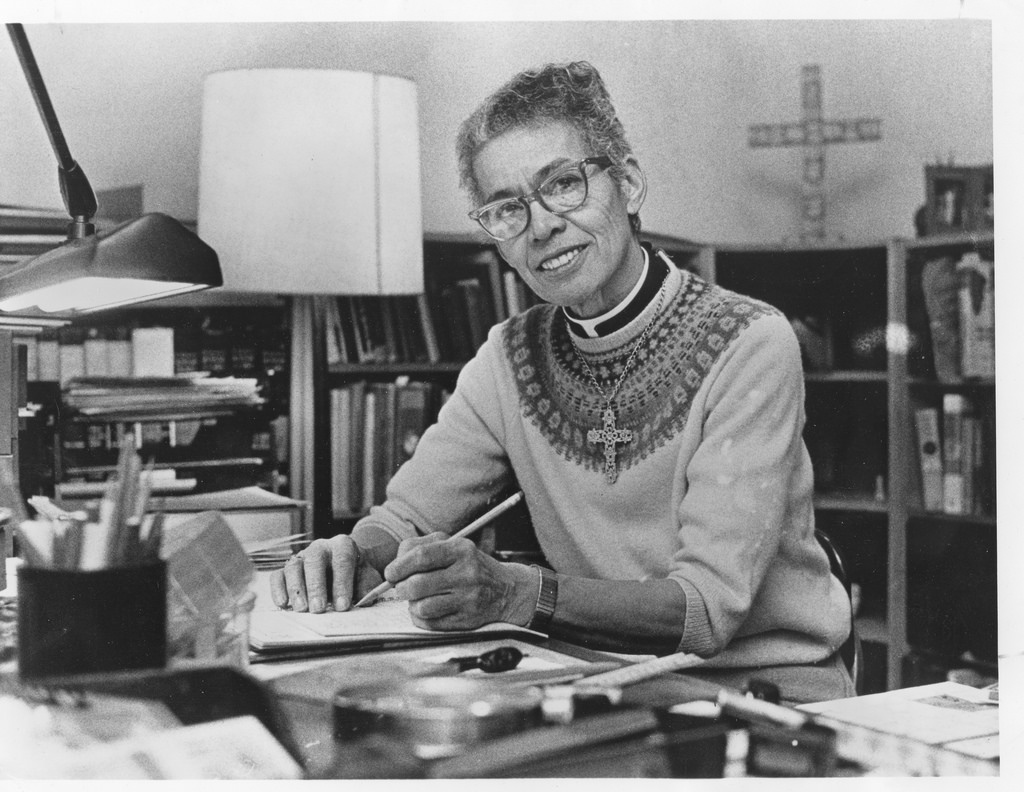 Dr. Pauli Murray was born in Baltimore on November 20, 1910. Both of her parents struggled with severe health problems, with Pauli losing her mother at the age of four. She grew up effectively as an orphan, living with family members as her father was too unwell to care for her.
Pauli achieved remarkable academic success for a Black woman of her time, graduating from Hunter College in 1933. She was full of passion for human rights, becoming a very early civil rights activist. It was in this area that she would dedicate her life and go on to change the course of the movement and perhaps the world.
As a response to the discrimination she faced Pauli decided to pursue a career that would give her the ability to change the law. In 1940 she enrolled in the law school at Howard University as the only woman in her class. She faced an uphill battle obtaining her license also due to her gender, but would eventually receive a law degree from Berkeley and become the first African American to receive a Doctor of Juridical Science degree from Yale Law School.
Her career would be highly successful and her presence influential. I will turn to Wikipedia to explain in a nutshell:
"As a lawyer, Murray argued for civil rights and women's rights. National Association for the Advancement of Colored People (NAACP) Chief Counsel Thurgood Marshall called Murray's 1950 book States' Laws on Race and Color, the "bible" of the civil rights movement.[5][6] Murray was appointed by President John F. Kennedy to serve on the 1961–1963 Presidential Commission on the Status of Women.[7] In 1966, she was a co-founder of the National Organization for Women. Ruth Bader Ginsburg named Murray as a coauthor of the ACLU brief in the landmark 1971 Supreme Court case Reed v. Reed, in recognition of her pioneering work on gender discrimination. This case articulated the "failure of the courts to recognize sex discrimination for what it is and its common features with other types of arbitrary discrimination."[7] Murray held faculty or administrative positions at the Ghana School of Law, Benedict College, and Brandeis University."
Patsy Takemoto Mink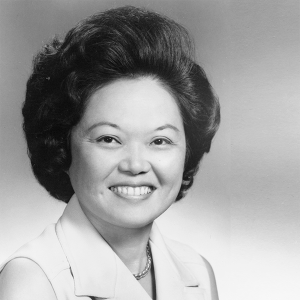 Patsy is another trailblazer born in the roaring 1920s!
Born on December 6, 1927 in Paia, Hawaii, Patsy was ambitious early on, graduating valedictorian of her highschool in 1944. She had hoped to become a doctor, and graduated from Wilson College in 1948 with majors in both zoology and chemistry (two subjects that feel impossible to me!).
Patsy then changed gears and decided to also change the world via the law. She graduated from the University of Chicago in 1951 and would return to Hawaii shortly after. Not only would she start her own practice, she became the first Japanese-American woman to do so in the state.
Patsy had a passion for politics. Says WomensHistory.org:
"When Hawaii became a state in 1959, Mink immediately began campaigning to be elected as a congresswoman. Although Mink's first attempt was unsuccessful, she returned to politics in 1962 when she won a seat in the Hawaii State Senate. She continued to campaign for a seat in the U.S. Congress even after the Democratic party decided to support another candidate."
In 1964, a second position was created in the U.S. House of Representatives. With the help of her husband and several unpaid volunteers, Mink won a seat, making her the first Asian-American woman to serve in Congress. As a congresswoman, Mink fought for gender and racial equality, affordable childcare, and bilingual education, and became a supporter of Title IX.
Her legacy with Title IX is still remembered today, with it being renamed the Patsy T. Mink Equal Opportunity in Education Act after her death. She also helped to create the Early Childhood Education Act, and the Women's Educational Equity Act, and was the first Asian-American to run for U.S. President.
Who is your favorite woman from history? Let us help you create a look to honor her. View our "Women from History Collection" here.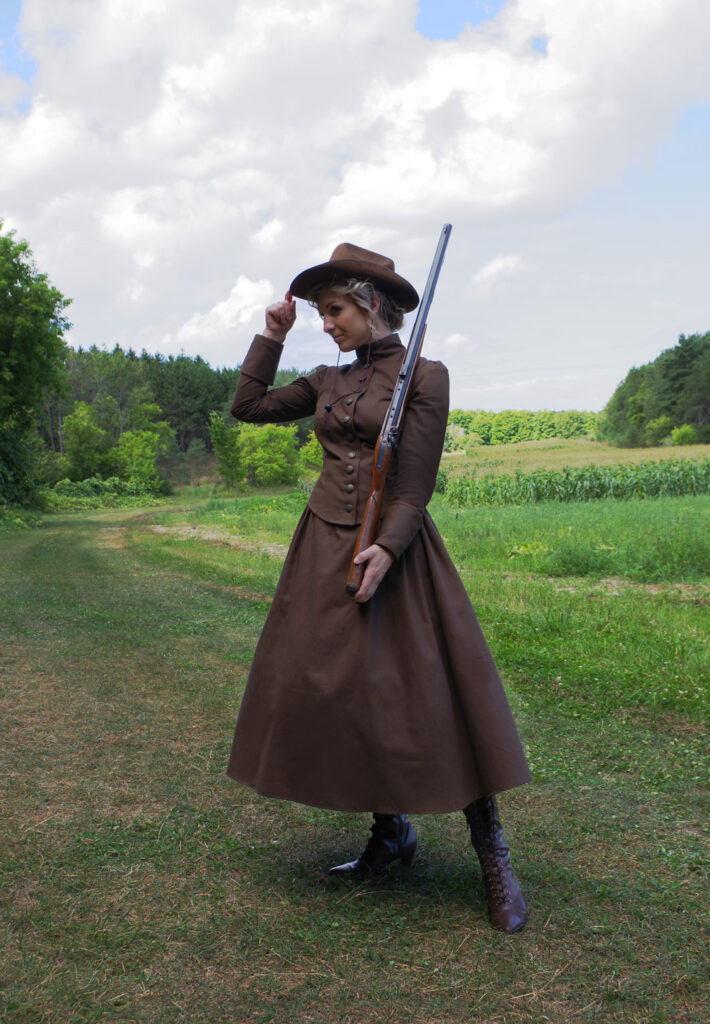 Dr. Mary Edwards Walker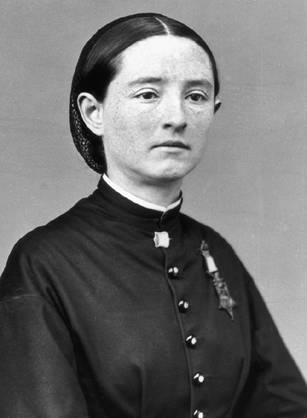 I am familiar with Dr. Mary Edwards Walker due to my extensive background in studying the Dress Reform Movement. She was a very early adapter of "rational dress," even wearing a Bloomer-like ensemble to her wedding…in 1855.
Born to progressive parents in a large family, Mary seems to have had a flair for the advancement of women from a young age. It is said she wore trousers when helping on the family farm before becoming among the first women to receive a medical degree before her marriage in 1855.
The marriage would fall apart with Mary allegedly not willing to change her ways after becoming a wife. Marvelously, she would then enroll briefly in Iowa's Bowen Collegiate, only to be suspended for trying to gain membership in the all-male debate team.
A doctor by the time the Civil War began, Mary was active in treating soldiers and did so under the most intense circumstances. In my mind, one of the craziest things about her story is that she was awarded the Congressional Medal of Honor in 1865 only to have it revoked in 1916 because of conflict over the terms of the awardee's pensions. It was posthumously restored to her in 1977.
Mary was active in the women's suffrage movement and a very early fan of dress reform, even going on speaking tours on the topic. She was also highly confident. Says Changing the Face of Medicine:
"Despite the controversy surrounding her career and her politics, Dr. Mary Walker was proud of her accomplishments as a physician and an advocate for women's rights. As she concluded in 1897, "I am the original new woman…Why, before Lucy Stone, Mrs. Bloomer, Elizabeth Cady Stanton and Susan B. Anthony were—before they were, I am. In the early '40's, when they began their work in dress reform, I was already wearing pants…I have made it possible for the bicycle girl to wear the abbreviated skirt, and I have prepared the way for the girl in knickerbockers."
Celia Cruz
Celia Cruz was a Latin music icon of the 20th century and another of the group to be born in the 1920s. And what a life!
The nightlife was booming in Havana in the 1950s, and Celia emerged as a major star. She performed live but also appeared in five different Mexican films. The Cuban revolution would bring an end to its role as an entertainment destination, leading her to tour Mexico and America.
Besides being a prolific and unique performer, Celia also had a flare for politics, causing her to create intrigue to last her entire career. Critical of Castro, when she began a Mexican tour in 1960 she would discover that she would not be let back into her country for the rest of her life. This could have put an end to her career, but her perseverance and talent would see to it differently.
Celia's popularity would be a slow burn in America but would eventually take off. A reclamation of Latin culture brought with it an explosion of interest in salsa music, which she began to embrace. She would perform on Carnegie Hall in 1973 and from there become a household name. Says Britannica.com:
In her later years Cruz earned renown in a wider circle. She was the subject of a BBC documentary, My Name Is Celia Cruz (1988), and she appeared in the films The Mambo Kings (1992; based on a novel by Oscar Hijuelos) and The Perez Family (1995). Her autobiography, Celia: My Life (2004; originally published in Spanish), was written with Ana Cristina Reymundo. Her many honours included three Grammy Awards and four Latin Grammys for recordings such as Ritmo en el corazón (1988; with Ray Barretto) and Siempre viviré (2000).

Zitkala-Sa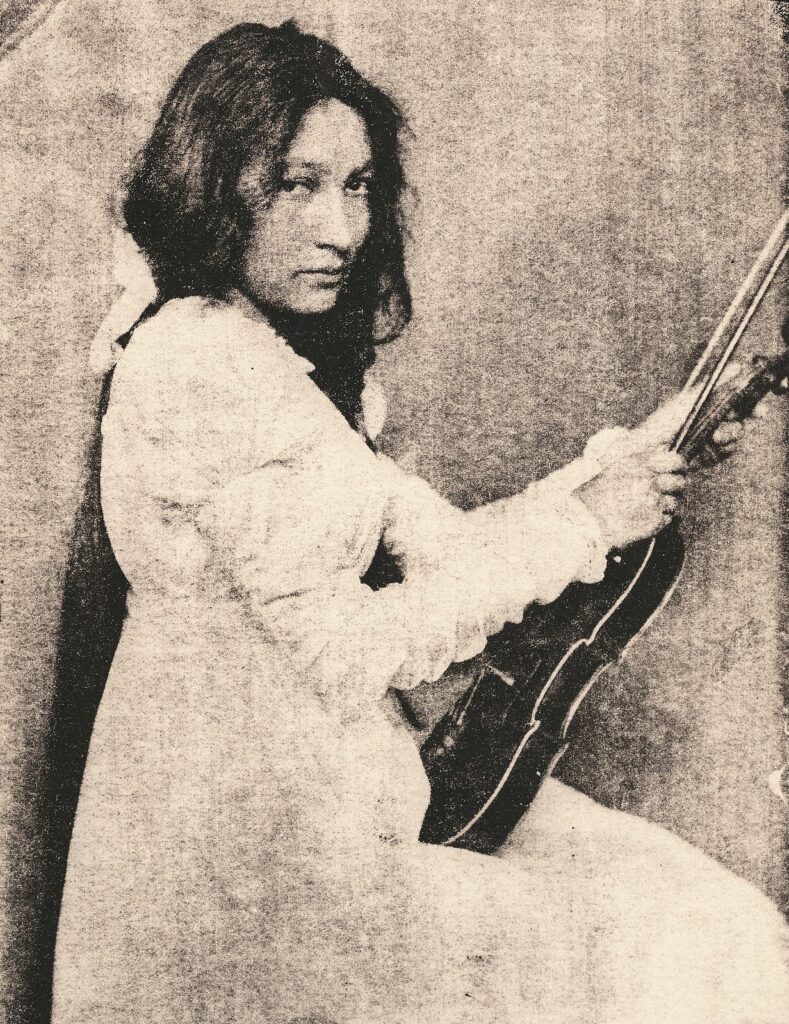 I may be the most excited about this 2024 quarter. Zitkala-Sa was one of the first writers to bring Native American culture into the mainstream and also to bring awareness to the experience of Native Americans in the early 20th century. I studied her work when I was in college and was so glad to see her included.
Zitkala-Ša was born to a single mother in 1876 on the Yankton Indian Reservation in South Dakota. She was taken from the reservation at a young age to attend a residential school in Indiana. It would be a formative time for her, with challenges over the way she was treated while also being introduced to music.
Zitkala-Sa had a natural talent for music and a burning passion for instruments. Remarkably, she went on to study violin New England Conservatory of Music and began teaching before she even graduated. She joined the Carlisle Indian Band and played at the Paris Exposition in 1900. This exposure brought with it new opportunities for Zitkala-Sa to act as an ambassador for Native people and she did so with great zeal.
A second career was to emerge. After the Paris Exposition, she dove into magazine writing, focusing on social issues facing Native populations.
Zitkala-Sa used her influence to elevate her community and change the face of this country forever. She co-founded the National Council of American Indians and lobbied tirelessly to allow Native Americans citizenship in the country. For the rest of her life she would create beauty and change, using her musical and interpersonal gifts. Says The National Forest Service:
"Until her death on January 26, 1928, Zitkála-Šá continued to work for improvements in education, health care, and legal recognition of Native Americans as well as the preservation of Native American culture. She died in Washington, DC. She is buried at Arlington National Cemetery with her husband. Sharing a headstone, she is memorialized as: "His Wife / Gertrude Simmons Bonnin / Zitkala-Ša of the Sioux Indians / 1876-1936."
Do you have a favorite woman from history you would like me to cover on the blog? Let me know in the comments.
More women's history fun:
Remembering Joan Walsh Anglund
Five fun facts about Sarah Bernhardt