I am a fan of Edward Linley Sambourne and I didn't even know it!

During my time as a women's history researcher and blogger, I have used Sambourne's photography multiple times, never realizing the source. I think because photography was emerging as such a popular medium during the Edwardian era I assumed that the plethora of street and candid images of women happened organically.

In reality, the images were overwhelmingly due to the passion one individual had for both the medium and life-as-art. This man was Punch illustrator Edward Linley Sambourne.

Edward Linley Sambourne

Sambourne was born in London in 1844. Unlike some of the other artists I have covered on the blog, he was not born to artist parents. His creative ability would nonetheless show up early in life. Almost as soon as he began what would be today's equivalent of trade school his talent was discovered and he was compelled to enroll in art school as a teenager.

He may have been in the right place at the right time because by his early 20s, a career with the still-famous Punch magazine had already begun.

One thing that people today still mention about Sambourne was that for an illustrator he was overly concerned about accuracy. He began to somewhat obsessively rely on photography to create his drawings. The image below is an example of such efforts.


Sambourne also had a respect for the female form and lifestyle that wasn't always seen on the pages of Punch. The magazine was well-known for its criticism of the New Woman. I have used many of their images in my presentations on fashion trends and the resistance women faced to trying new things.


I could be wrong, but Samourne seemed to be more intrigued about female culture than threatened or annoyed by it. In roughly 1905 he took to the streets to document the daily life of London women. This hobby/obsession would result in thousands of images that provide us with an intimate look at the way women interacted with the outside world during this exciting time in history.

Edward Linley Sambourne's street fashion photography

I love thinking about this refined English artist becoming so fascinated with the newfangled invention of the camera, plus the emergence of women in the public sphere. Women had only started to interact with public spaces without some sort of chaperone in the last ten years, and their clothing had changed drastically during that time as well. I can certainly understand why someone so closely immersed in the critique of society as a Punch illustrator would have been compelled to soak it in. 
Do you love fashion from the past? Sign up for our newsletter so you get first access to all of our style guides. 
The blog posts that I read about Sambourne stated that he was able to capture so many images of women going about their everyday business because he used a "concealed camera." I'm not so sure I buy this.

First of all, how would he have concealed it? Cameras for personal use were brand new in 1905. I hardly think that these objects would have been the type employed by Inspector Gadget:

Second, plenty of Sambourne's images show women obviously aware of being photographed.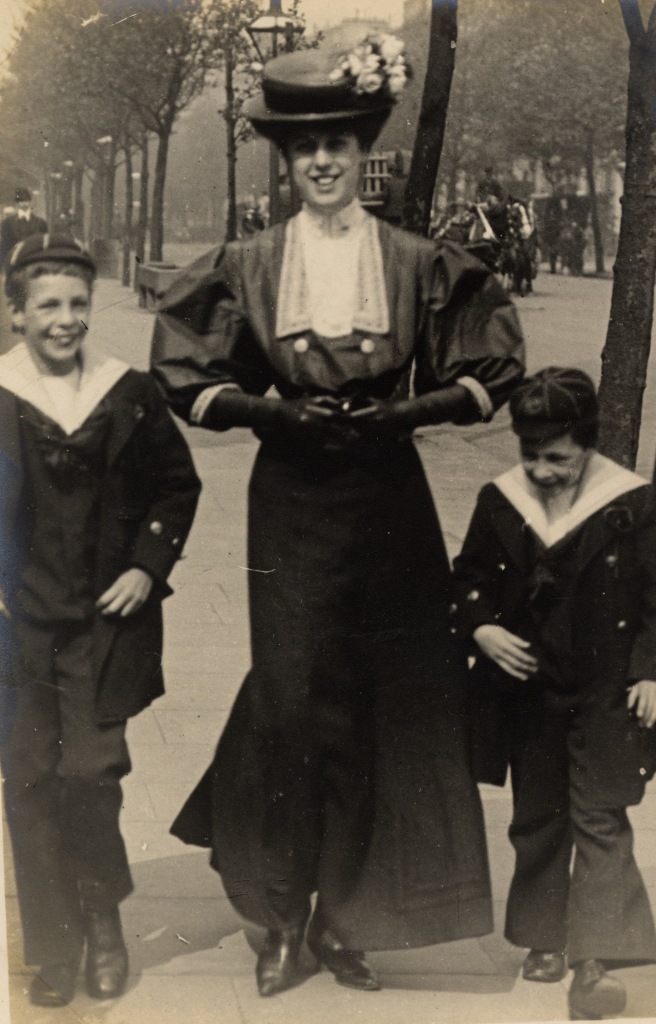 Whether they knew the camera was there or not, these photos are such a precious look at Edwardian women and the way that they (and their clothing) took their newfound freedom and ran with it into the streets.

Some of the important themes in Sambourne's collection include:

Daily life

As I mentioned, Edwardian women were emerging into public spaces in ways they never had before. And they did so with great gusto.

From performing work tasks in public to running errands Sambourne captured it. It is a wonderful chance to see how the clothing of the time was adjusted to allow for so much movement. It is also a chance to see that although things were evolving to allow for that, there was actually very little diversity in the way women dressed.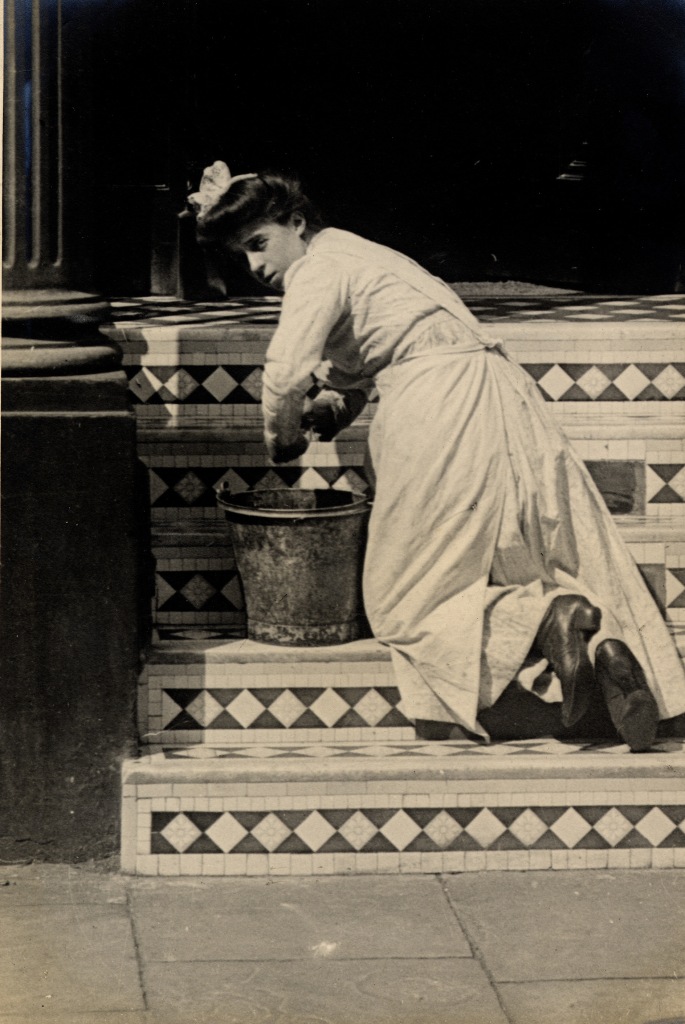 Hats!

One of my favorite things about the roughly 75 years up to when Sambourne's photos were taken was the extremes in the sizes of women's apparel. One of the last "large" trends was the Merry Widow hat. I covered it from start to finish in my blog post Go big or go home: the Merry Widow hat.

These snapshots of Edwardian life not only show that it this was the last era in which hats would be required in public but also how large they really were.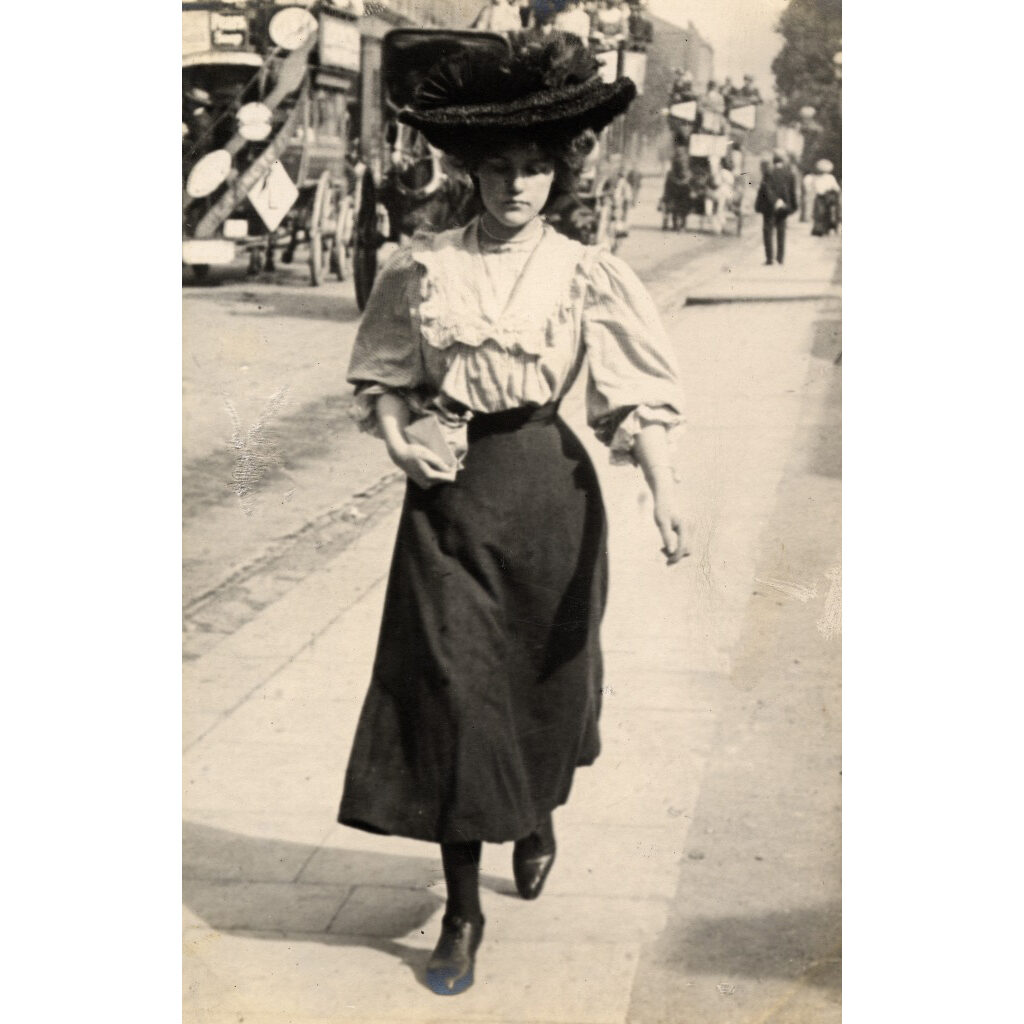 Bathing machines!

I have done extensive research on the history of women and sunbathing (I know, it's a specific topic). I give presentations as part of my enthusiasm and did not realize that several of the photographs I use were taken by dear Edward. They are images used over and over again by scholars and researchers, highlighting how valuable his work was.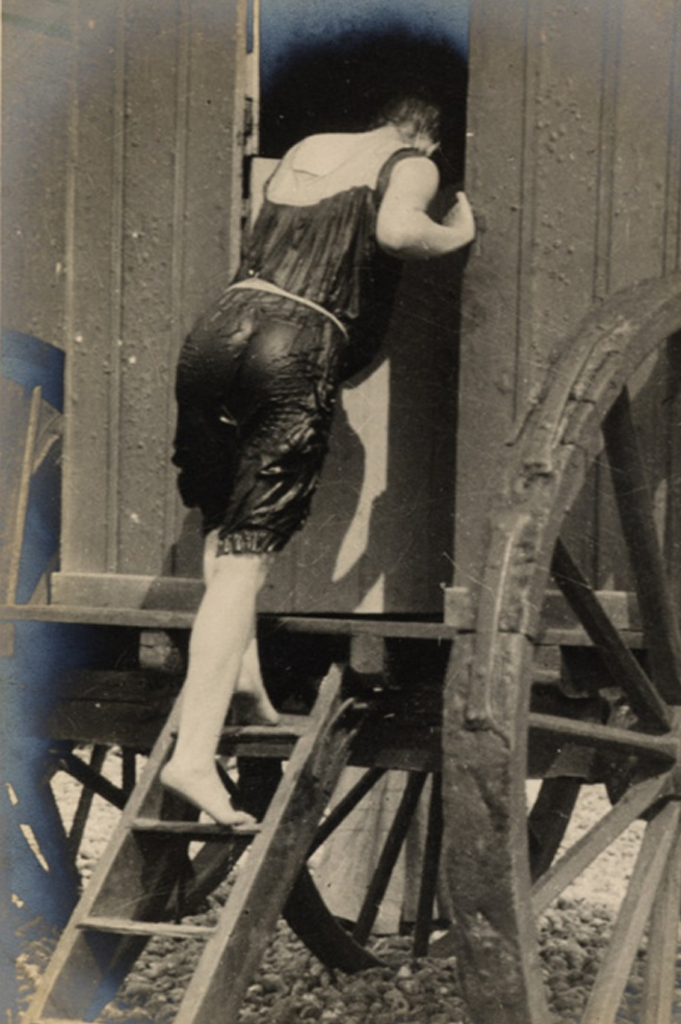 These photographs document the literal first days of women sunbathing and enjoying leisure time in natural waters. As someone who absolutely revels in the chance to have a day at the beach and is keenly aware of how lucky I am to do so, I find the shots so moving.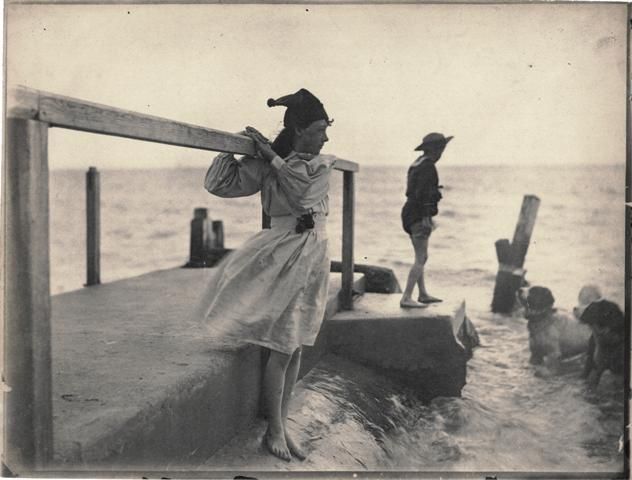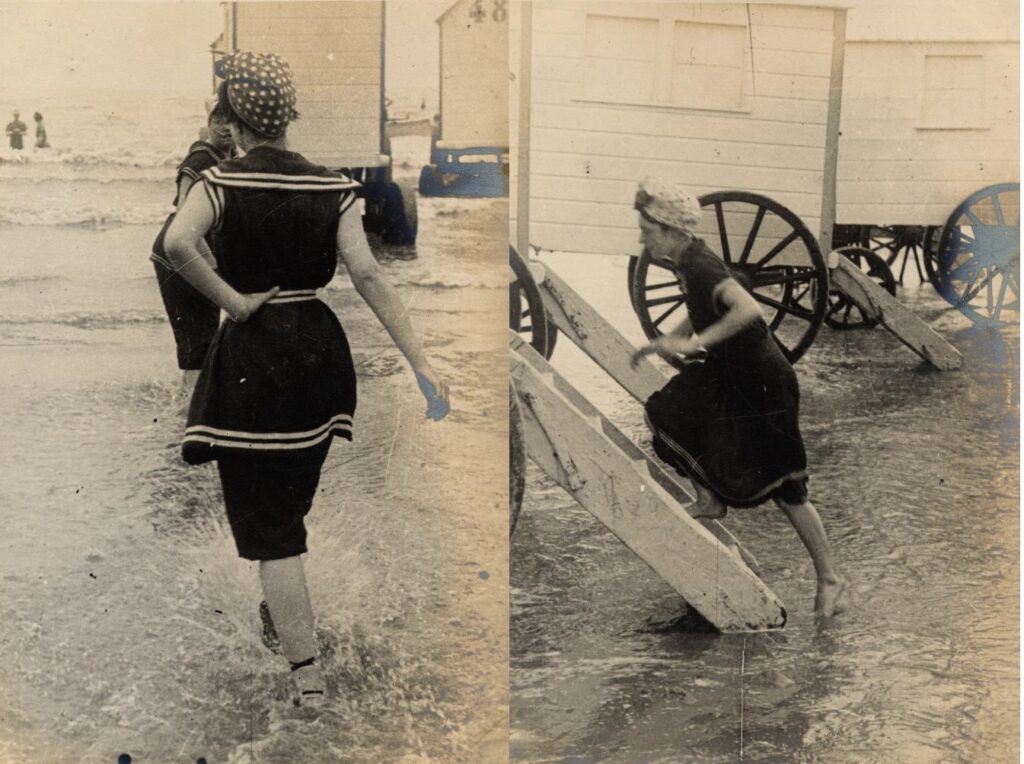 The S-Silhouette

The most notable thing about Edwardian fashion is the strict adherence to the S-silhouette. It is clear where the look got its name. Women's bodices extended dramatically at the bust, with more drama at the butt, creating an obvious "S."

Read all about the S-silhouette here: Achieving the Gibson Girl S-silhouette: it's all about the padding.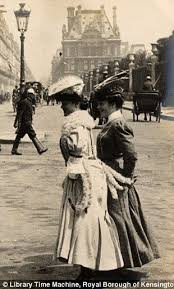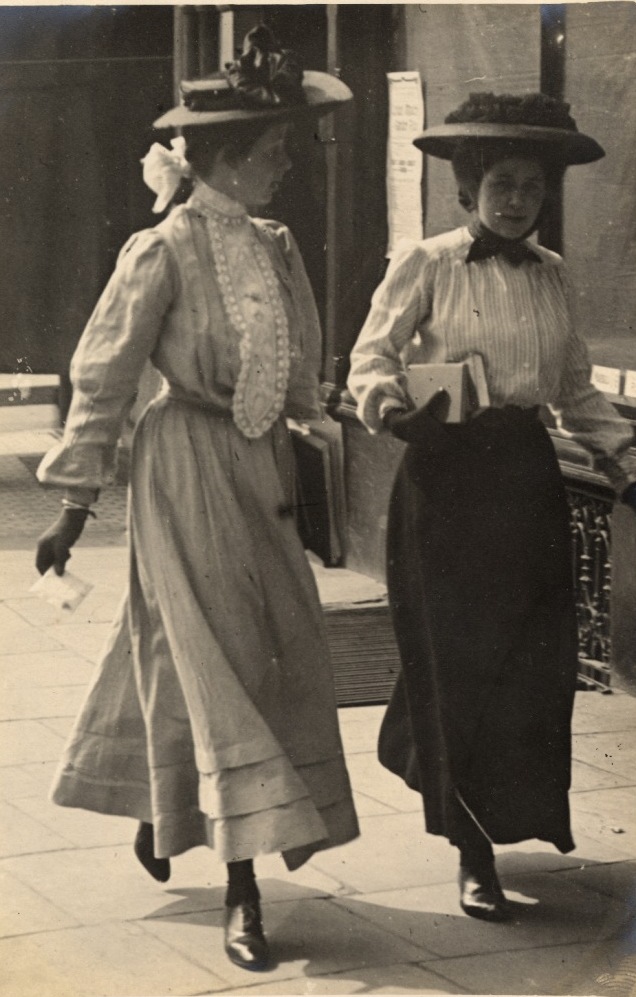 It was truly the look du jour. I don't believe I have come across a single Sambourne street photograph of a female that did not feature this famous but short-lived trend.
What do you love most about Sambourne's photography?
Love the Edwardian era? You'll love these looks: