Over two hundred years ago, in 1818, Mary Shelley first published Frankenstein; or the Modern Prometheus. Mary Wollstonecraft Godwin Shelley was the daughter of the feminist author, Mary Wollstonecraft, and the philosopher, William Godwin.
At fifteen, she fell in love with the poet Percy Bysshe Shelley, who was married and had two children at the time. They were married a few years later, the same year she published Frankenstein. Their relationship created a scandal with both families, and the two would quickly set off on numerous travels, including to Germany near the Frankenstein castle and Geneva, Switzerland, where much of the book takes place.
Frankenstein: the winner of a high-brow ghost story contest
The origins of her horror-inducing story began on a rainy day spent with her husband and the poet Lord Byron, who suggested they "each write a ghost story." Shelley's story brought the dead back to life when the young scientist Victor Frankenstein stitched together a monster that would be his ruin.
The idea came in a nightmare of Shelley's. She recalled, "I saw the pale student of unhallowed arts kneeling beside the thing he had put together. I saw the hideous phantasm of a man stretched out, and then, on the working of some powerful engine, show signs of life and stir with an uneasy half-vital motion."
This work of science fiction was originally published anonymously but is one of the earliest instances of a woman writing horror. Shelley republished the work in 1831 under her name, but with edits to some of the more radical passages. This is the version that we read still today and has been so popular through the years that it has never been out of print.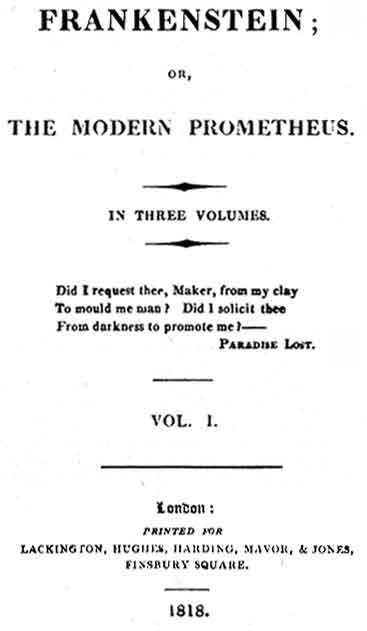 A daring feat for a female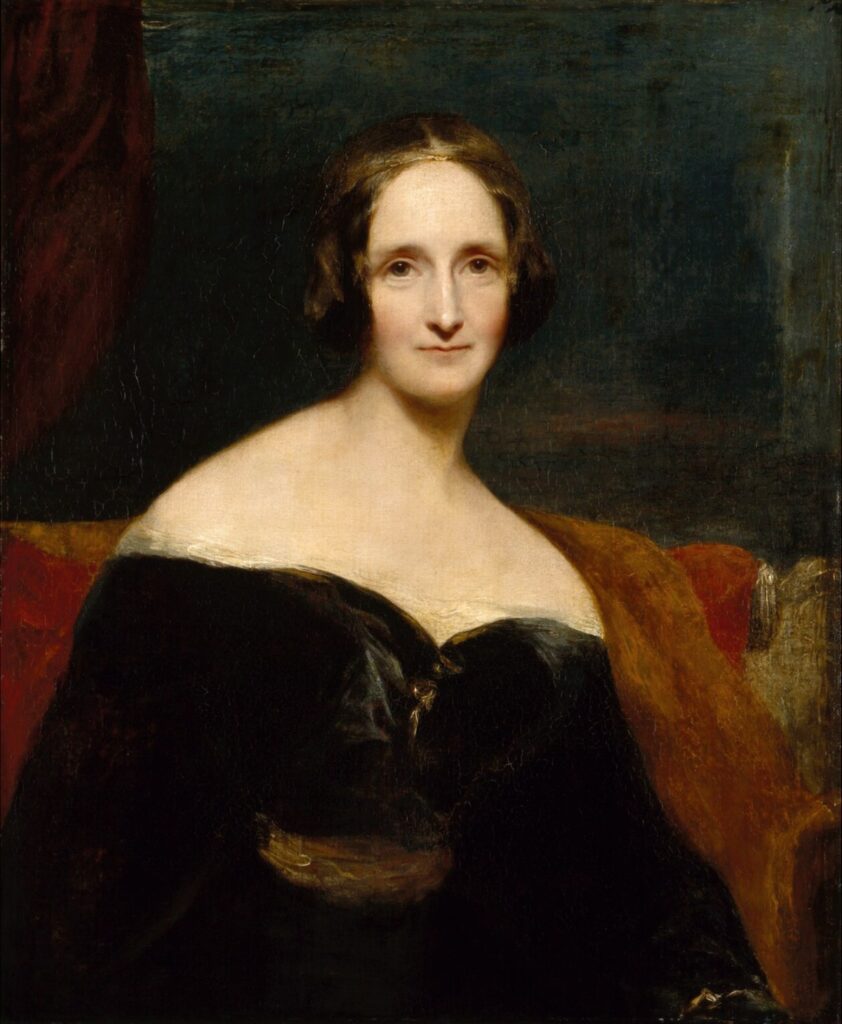 The novel explored the conflict between religion and science as Frankenstein played God. It is debated whether the thriller was an analysis of the French Revolution or abolition, or if it was a simply a woman exploring the role of creation while she struggles with the death of her own children. Either way, Shelley knew the story would scare her readers.
She wrote in the 1831 edition, "I busied myself to think of a story – a story to rival those which had excited me to this task. One which would speak to the mysterious fears of our nature, and awaken thrilling horror – one to make the reader dread to look around, to curdle the blood, and quicken the beating of the heart."
Her life was plagued by tragedy. She struggled with depression and seemed fascinated by death, potentially due to her mother's death after Shelley's birth, or Shelley's numerous miscarriages over the years. Shelley had only one child survive until adulthood (National Geographic). Despite her trials, she left a legacy and a literary masterpiece still treasured today. As Halloween approaches, we see her monster is still thrilling 200 years later.

Want to keep the spooky author's memory alive with a Mary Shelley look of your own? Start with these classic Gothic-inspired looks:
More women's literature fun:
Fanny Fern: celebrity journalist
My favorite Anne of Green Gables fun facts
6 Fun Facts About Laura Ingalls Wilder
19th-century female writers who should always be remembered
Many thanks to Faith Briggs for writing this blog post!
Updated 10/21 by Janice Formichella