The trees have all sorts of blossoms adorning them here in Denver. It is one of the things I love most about living in an area that has all four seasons the way that this city does. Spring can bring to mind so many memories and nostalgia, can't it? One thing that apple blossoms brings to mind for me is one of the opening scenes of Anne of Green Gables. You might know the one. Anne is being driven home by a perplexed Matthew Cuthbert. As they approach Green Gables Anne spots the apple orchard and is unable to contain herself. The magic of the new little family has begun.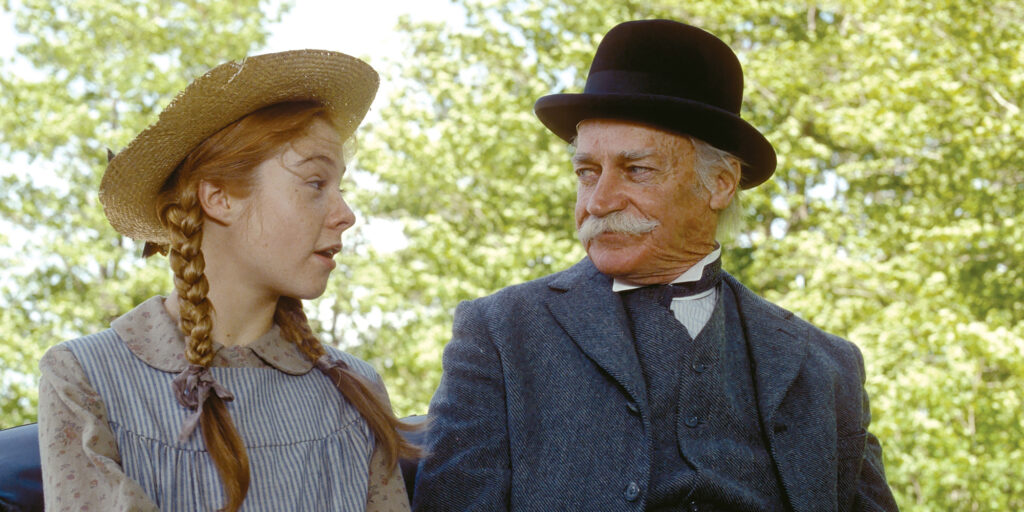 I know a lot of our readers are fans of the series by L.M. Montgomery. I've thought about watching the CBC series this summer and combined, I thought it might be time for a blog post on the lesser-known facts of this audacious girl's story.

Enter Evelyn Nesbit

Evelyn Nesbit and Anne Shirley may not appear to have a lot in common, but this is FAR from the truth. The two in fact have quite a great deal in common, as they look quite similar. Or at least that is what L.M. Montgomery intended.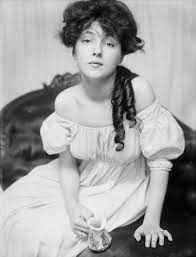 According to many sources, including what is now top of my reading list, Looking for Anne of Green Gables, Montgomery used a photo of Nesbit as inspiration for describing and writing about Anne during the creation of the first manuscript in 1905. If you know much about Nesbit's story, this may come as a surprise to you, as she had a few scandals in her time. It is quite possible that neither Montgomery or Nesbit knew of each other. Says the blog Crooked House:

"It is almost certain that Nesbit never knew she was the model for Anne's face — and it's not clear that Montgomery realized just who had inspired Anne's face, either. Gammel writes that although the "Murder of the Century" was front-page news even in Cavendish, there is no conclusive evidence about whether Montgomery made the connection between the girl in the 1903 photo pictured above and the woman at the center of the 1907 scandal."

As a fan of all three women, I love the connection, regardless of how it came to be.
The first edition of Anne of Green Gables is shown above. Do you think it looks like Evelyn Nesbit on the cover?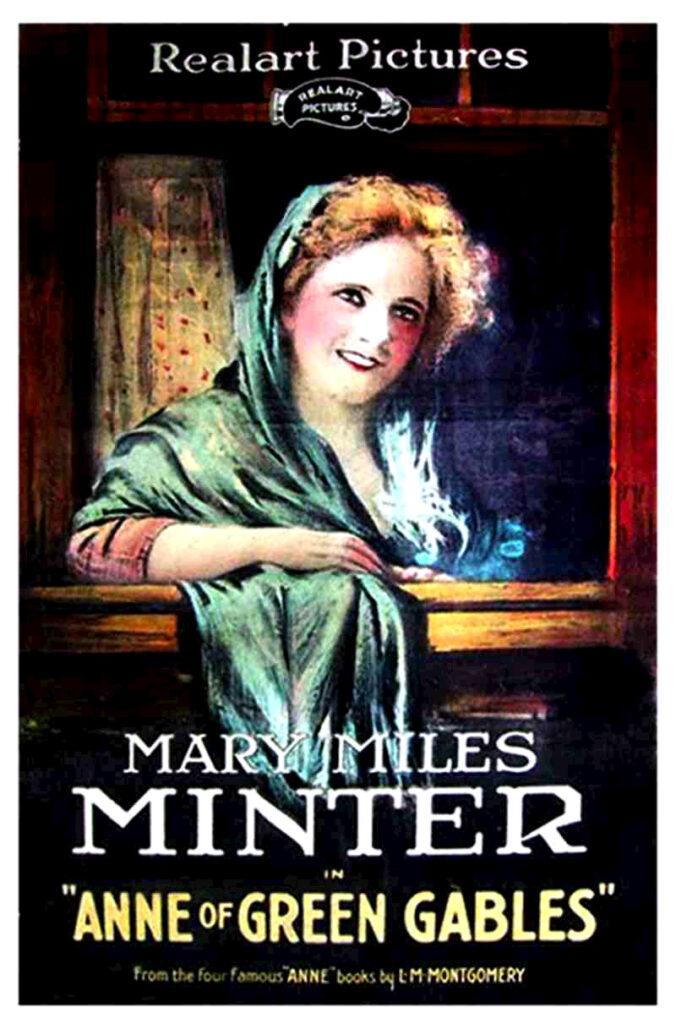 Straight to the big screen

The first edition of Anne of Green Gables was published in 1908 and was an immediate success. Adaptations were quick to spring up, and Montgomery became widely successful. While the CBC mini-series starring Megan Follows may be what comes to mind when you think of Anne Shirley on the big screen, it was far from the first.

The first big-screen adaptation of Anne of Green Gables appeared in 1919 and another one in 1934. Other adaptations include:
-Six radio productions between 1941-1997
-Nine stage productions including Canada's longest-running stage musical, Anne of Green Gables: The Musical and a recent folk-rock production, Anne of Green Gables by Matte O'Brien and Matt Vinson.
-Five animated television shows
-A dozen mini-series

Sadly, the CBC version is not currently available for streaming, but it can be purchased or rent on Apple and YouTube.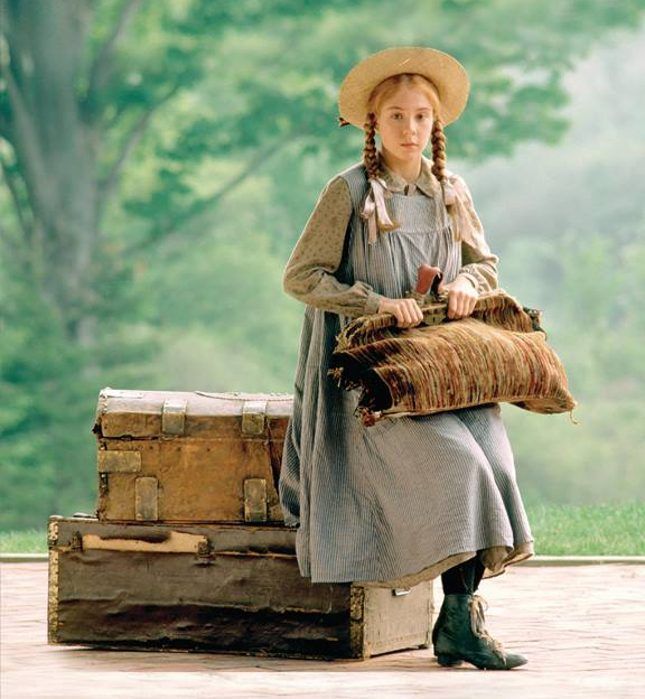 Anne Shirley is beloved in Japan

I could have written an entire blog post on Anne Shirley's long-standing popularity in Japan, and perhaps I will someday. It is an incredible story and such a tribute to the universality of Anne of Green Gables and Montgomery's creation.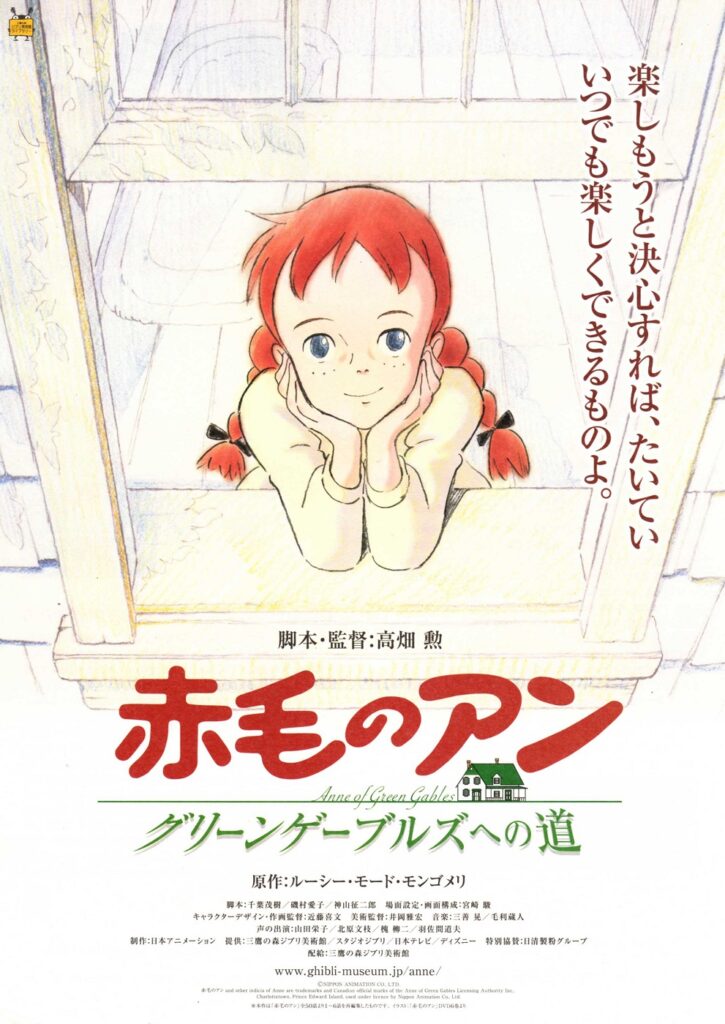 Japanese translator Hanako Muraoka was gifted a copy of Anne of Green Gables in 1939 and is said to have spent the scary years during which Japan was involved with WWII translating it. This was done in secret, as English language materials were forbidden during that time.

Anne of Green Gables was published in Japan in 1952 and it is speculated that its overnight success is partially due to the way it resonated with post-war Japanese children. To this day Muraoka is considered a hero and an important contributor to the country's culture.

The first animated television show about Anne Shirley ran in Japan in 1979 and has been running ever since. There is also a School of Green Gables nursing academy, a replica of Green Gables in the provenance of Hokkaido, Japanese versions of the popular musical, and an enormous general fandom around Anne and the books.

Read more:
Anne of Green Gables: The most popular redhead in Japan
Why Anne of Green Gables is So Popular in Japan
L.M. Montgomery was a top-selling author of many books

As a young girl fascinated with history, I naturally sought out biographies on L.M. Montgomery while reading the Anne series. I would guess that I was in 6th or 7th grade at the time. What still stands out to me about this audacious woman is that such little attention is given to the success of her career. She knew that she wanted to be a writer from a young age, as many girls of her time did. It was seen as a respectable career for a woman, but more than that, it was an opportunity for women to finally put their skills and imagination to use and help support their families at the same time. Montgomery was fully competent and wouldn't give up. By the time Anne of Green Gables was published in 1908, she was already making a living as a writer.

And that was just the beginning. By 1909 Anne of Green Gables was a best-seller and had gone through six printings. Six sequels would follow, all considered best sellers. Some of her non-Anne Shirley books were enormous hits as well, including Rilla of Ingleside, Emily of the New Moon, and The Blue Castle. And besides writing hit novels she published over 500 short stories and poems. I highly recommend her collection of short stories about the people of Anne's hometown, The Chronicles of Avonlea.

Montgomery was widely celebrated during her time. She was the first Canadian female fellow of the Royal Society of Arts and was awarded Officer of the Order of the British Empire in 1935.
Anne Shirley played by Anne Shirley?
Remember the 1934 screen version of Anne of Green Gables? The film featured actress Dawn O'Day as Anne. O'Day was emerging onto (slightly) more mature roles following a successful career as a child actress and is said to have pleased Montgomery far more than the 1919 version did (sadly, however, she wasn't thrilled with what Hollywood did to the story overall).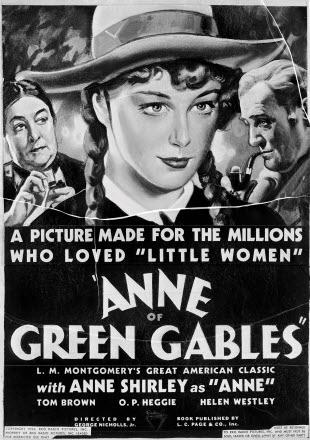 Following the release of the film, O'Day made the interesting decision to change her screen name to Anne Shirley and was billed as such for the remainder of her career. I haven't been able to find much information about the change, except that she may have been having difficulty transitioning from child star to serious actress. If that is the case, it is amusing as today, one might think that adopting the name of a child from a children's books would hardly give one the upper hand in such pursuits.

O'Day, now performing as Shirley, returned to play her namesake in the adaptation of Anne of the Windy Poplars. The film was not well received and eventually, it is said that Shirley simply became sick of Hollywood and retired at age 26. She made her mark, however, and is memorialized with a star on the Walk of Fame.

You may also enjoy:
Victorian spring cleaning: tips and tricks
19th-century female writers who should always be remembered