About a month ago I covered the cute history of the tie-on pocket. Part of my research involved reading articles documenting the various items that 18th and 19th-century women would carry with them day-to-day. Items of a predictable nature included keys, money, and gloves. Not-so-predictable items on my list were pincushions and nutmeg graters. "Why would a woman want to be able to grind nutmeg wherever she went?" I wondered. In my rabbit hole, I discovered the adorable world of collectible nutmeg graters as well as the forgotten history of a spice many of us reserve for our fall lattes.
Check out our look at tie-on pockets here.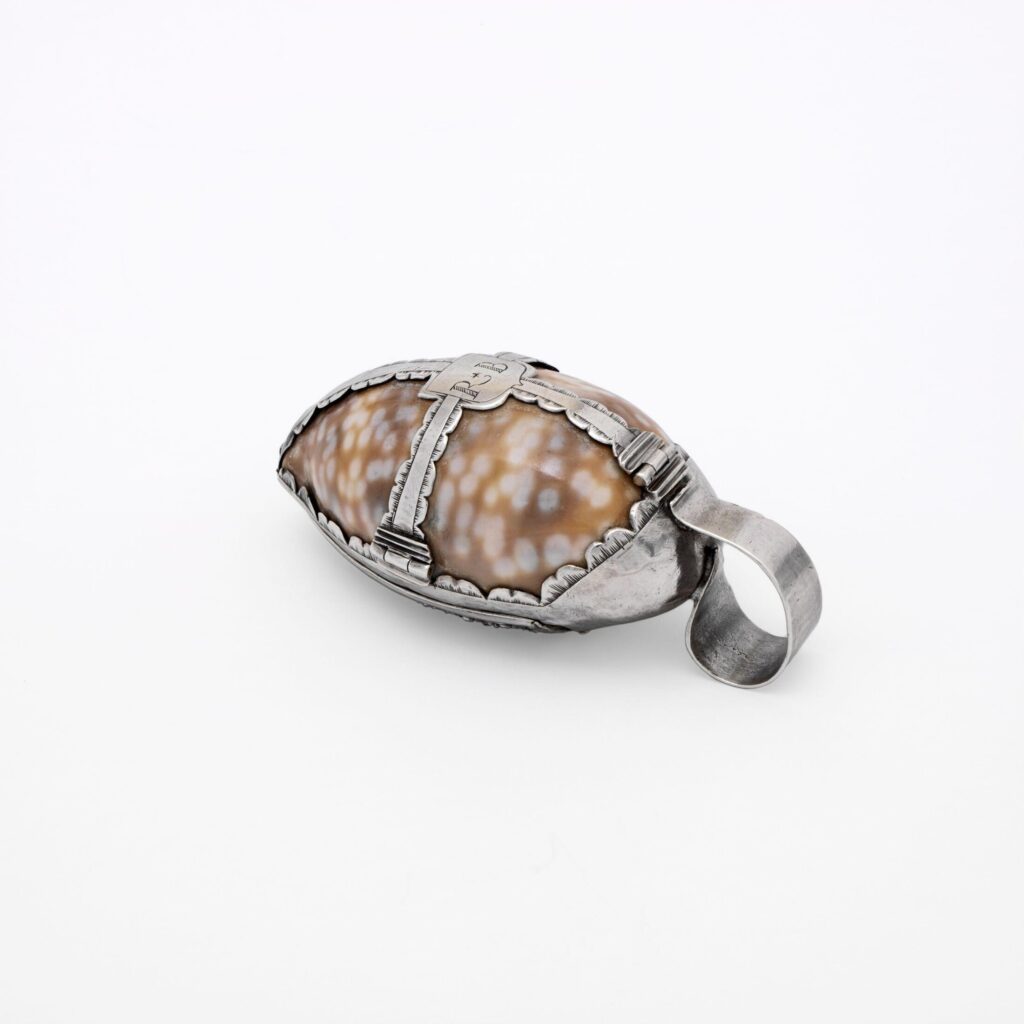 Why nutmeg?

As we saw with our look at hot chocolate and tea, nutmeg was part of a plant that found its way to Europe in the 15th century. Spices and new flavors were all the rage at this time, and Europeans basked in the ability to taste something new. Having a distinct flavor, when nutmeg was brought from Indonesia by the Dutch, it quickly gained a following.

Also like chocolate and coffee, in the early days of nutmeg's presence in Europe many believed that it contained medicinal properties. If this piques your interest you will enjoy this ScienceDirect exploration on the topic. Reads one paragraph:

"According to the ethno-medical literature, nutmeg seed oil was used for intestinal disorders by Indians, in embalming by Egyptians, and to cure plague by Italians. In ancient times, nutmeg seeds were used in medicines as an aphrodisiac, abortifacient, and anti-flatulent, a narcotic, and as a means to induce menses. The effect of the nutmeg seeds on the central nervous system was first observed in the early 19th century. Traditional uses of nutmeg seeds include treatment of hemorrhoids, chronic vomiting, rheumatism, cholera, psychosis, stomach cramps, nausea, and anxiety. Nutmeg seed oil also has antiseptic, analgesic, and antirheumatic properties."

A dash of spice: enter the nutmeg grater

By the 1700s, apothecaries were still dispensing nutmeg as a cure, but it had also found its way into the hearts of many an upper-class lady or gent. This was both due to its unfamiliar flavor but also due to its unfamiliar price, making it a status symbol. Wealthy individuals took to carrying a piece with them, ready to be grated and then sprinkled into tea or spiked punch.

"It was a status symbol of extreme wealth to have a nutmeg grater and it was fashionable for gentlemen to carry a personal supply of the spice and a small grater tucked into a vest pocket, which also showed off their sophistication. When he wanted to flavor something, a gentleman would simply unscrew the two pieces of the grater and grate the seed against the steel teeth, shaking some of the spice into his food or drink — and likely impressing any ladies watching."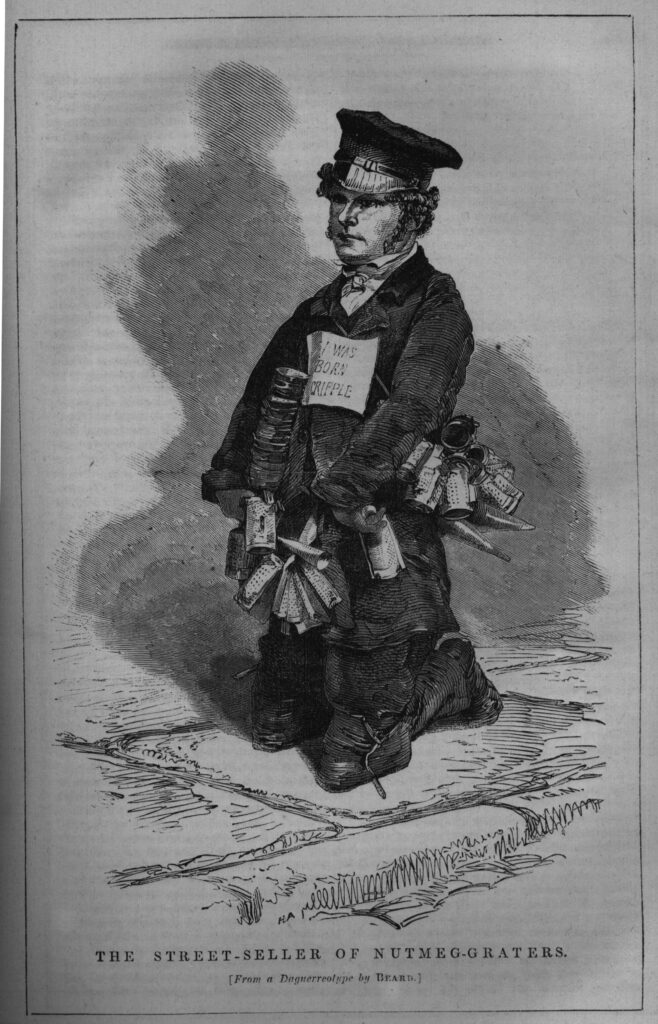 Types of nutmeg graters

I have identified two types of 18th and 19th-century nutmeg graters. The first, used more often in the early days of the trend, had a flat grater that would lay atop a small vessel underneath, catching the grains as they were shaved.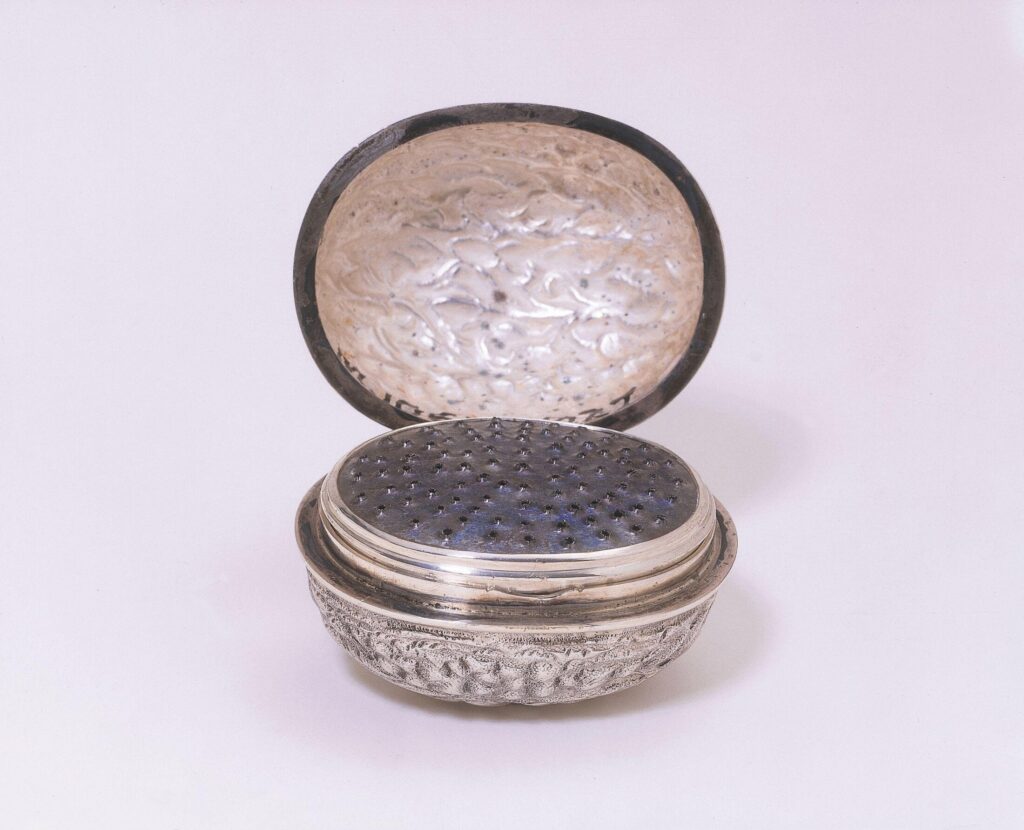 The second type of nutmeg grater used in the 18th and 19th centuries is the type I like to imagine being found in the pocket of a society lady. These round, often (but not always!) egg-shaped trinkets came in two pieces. When a piece of nutmeg was placed in between, the two pieces would be screwed together, shaving the spice and preparing it to be ever-so-delicately sprinkled into one's drink of choice.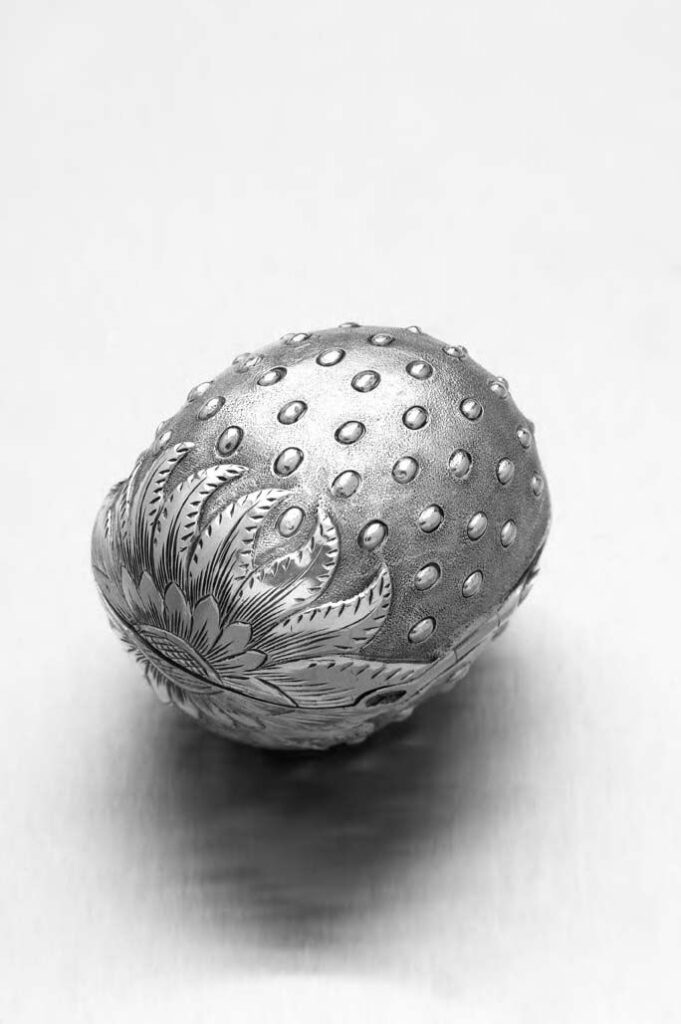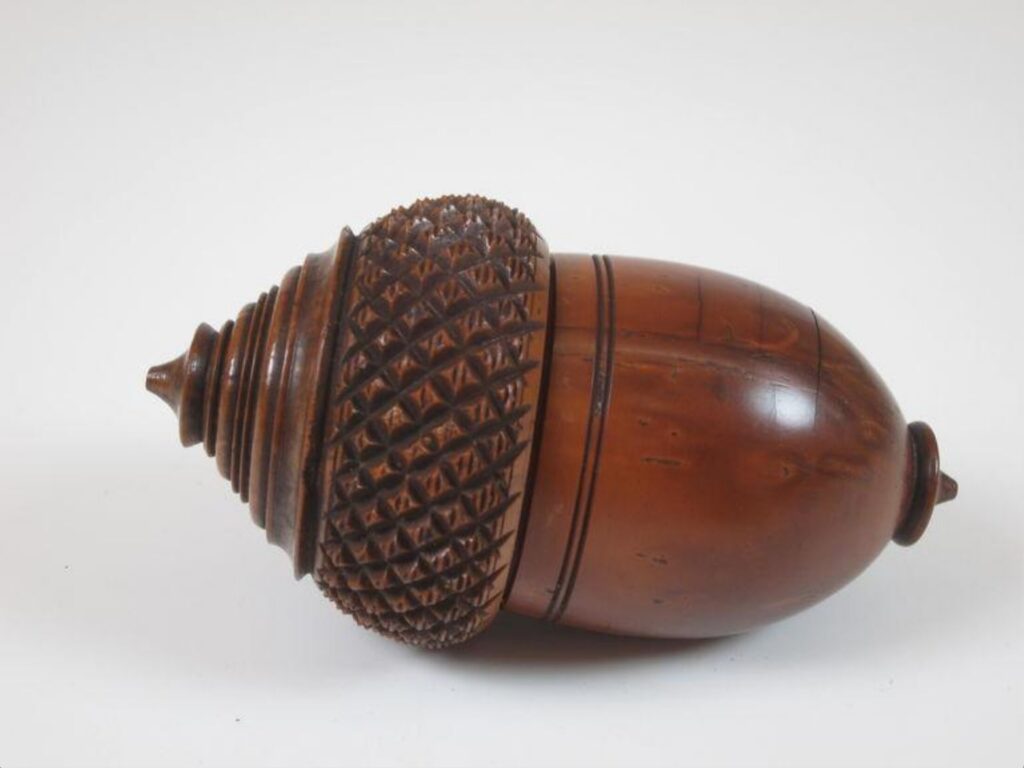 Fall is upon us! Do you think you might consider bringing back the trend of the pocket nutmeg grater?
You may also enjoy:
The surprising history of hot chocolate
Please party guests this season with mulled wine