I am a big fan of cute, little things. In my various research for Recollections, I have often stumbled upon dressing cases and thought they would make a fun topic for a post. As I have just returned from one vacation and am starting to plan my next one (I'm headed back to Tombstone for the holidays!) I thought it was a good time to explore how people packed in days gone by.

AntiqueBox.org cites the beginning of the use of dressing cases to the 18th century for England but the 14th century for France. According to the website, the French version, called a "French Nécessaire de Voyage", is distinct from its English counterpart in its intricate construction:

"In order to fit such an assortment of items into a box whilst maintaining its portability and aesthetics, greater importance was directed to the placement of the interior fittings; with jigsaw-like precision, layered trays of tools and utensils nested in and around, underneath and above the other fittings, with virtually no space left unused. Some of the contents fitted neatly within each other, like a Russian Matryoshka doll, in order to maximise the limited room available."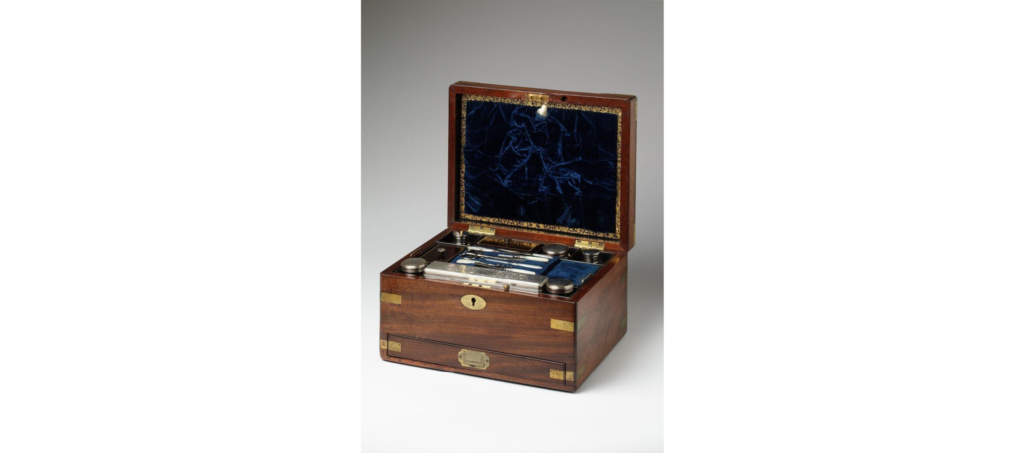 I should also point out that in contrast to the English versions included on the website, the French nécessaire de voyages include small tea kettles and burners. Considering the cases were for the elite who undoubtedly had a staff to make them tea at their destinations I am not sure how such items would have been used, though they are delightful to see.
Dressing cases started out for use by upper class men on their travels and included tools for shaving and manicuring. By the 19th century, women were increasingly traveling and beautiful cases were designed for them to carry their toiletries. That being said, although they had a truly utilitarian purpose, they were also seen as status symbols and became more opulent with time. The stunner below is the perfect example.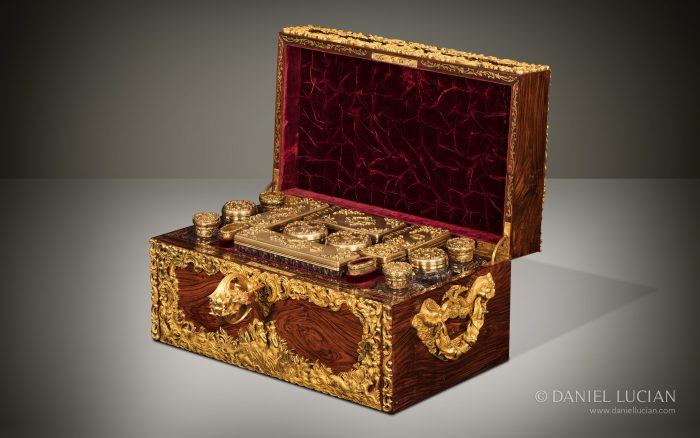 What are all of those cute trinkets?
Some of you may be wondering what all of the many containers that the cases were built to include are and how someone would have used so many toiletries each day. It was something I myself wondered and thanks to AntiqueBox.org I was able to learn a few things. Below is the list of basic dressing case containers from the website, with examples of each.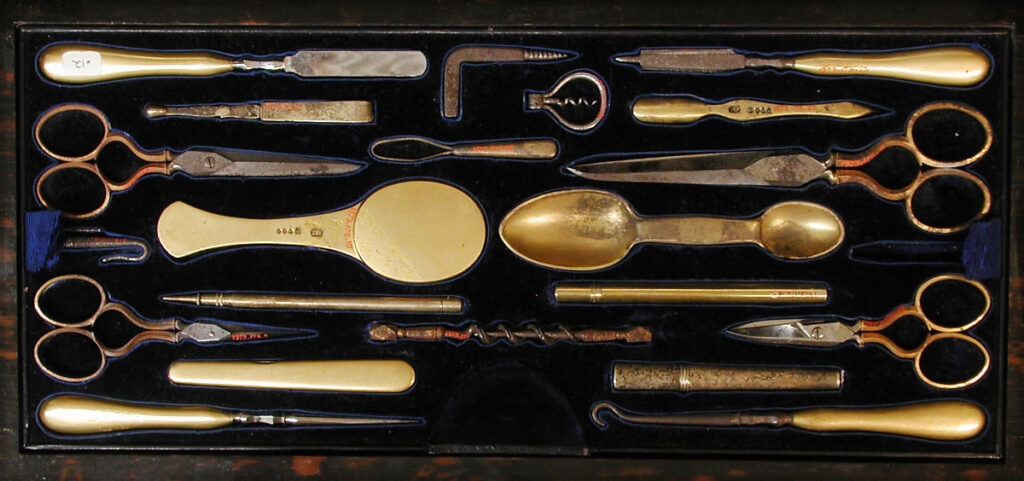 Many dressing cases also included pull-out trays with a plethora of tools and devices. One tray could include as many as twenty such items. If you'd like to learn more about this portion of dressing cases head to this page on AntiqueBox.org.
Cosmetic jars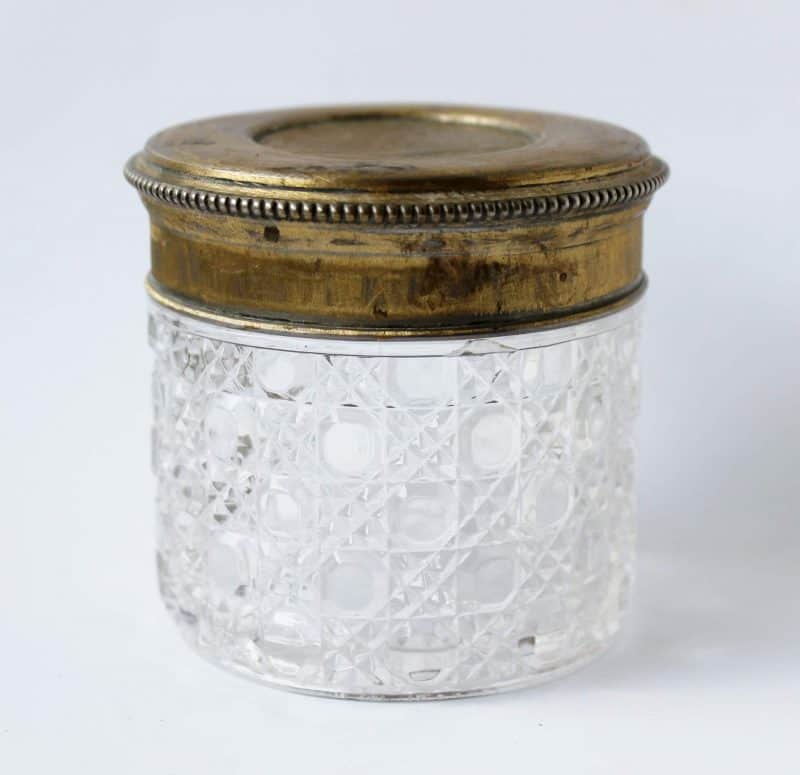 Perfume bottles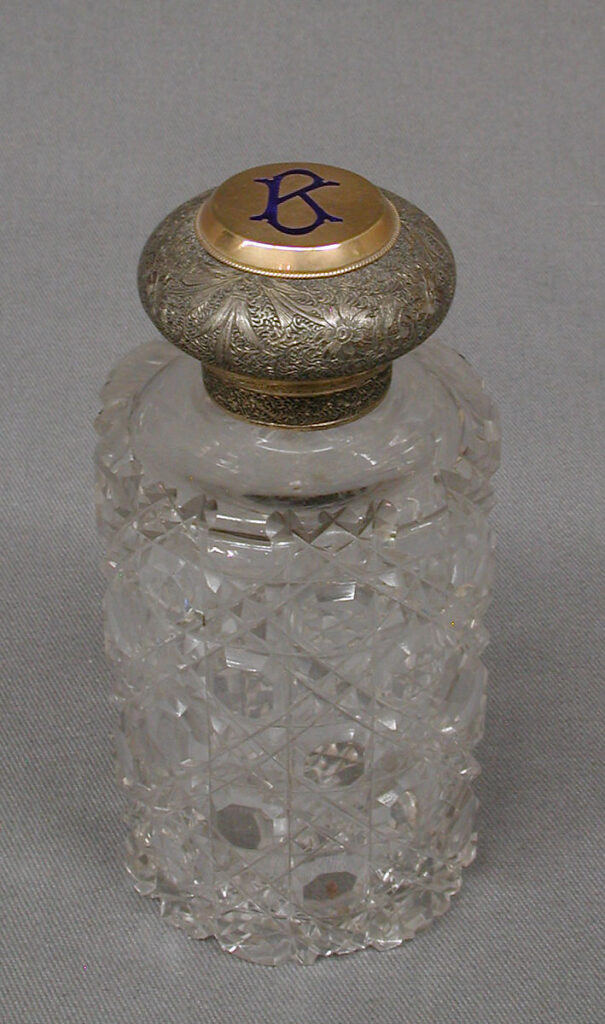 Toothbrush jar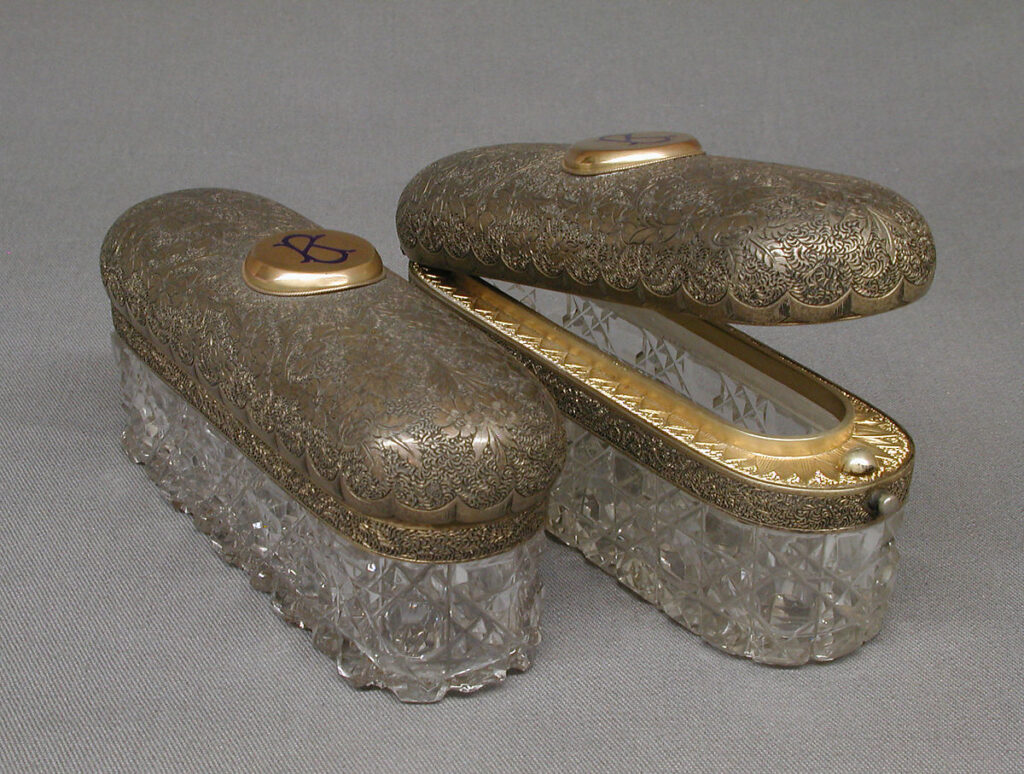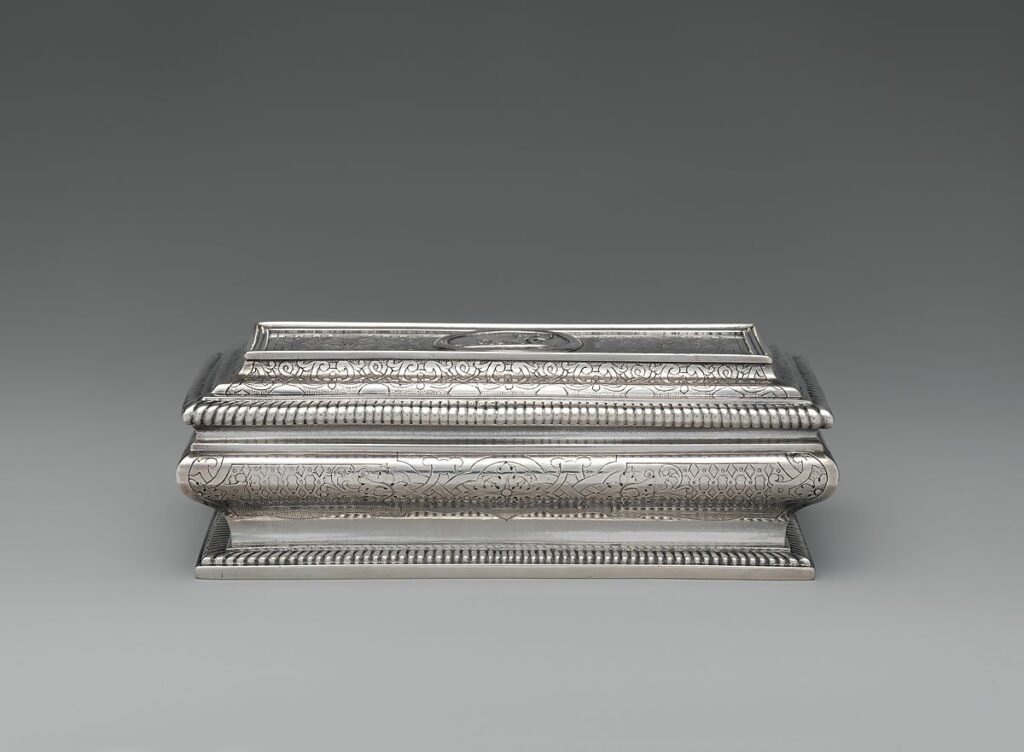 Soap dish jar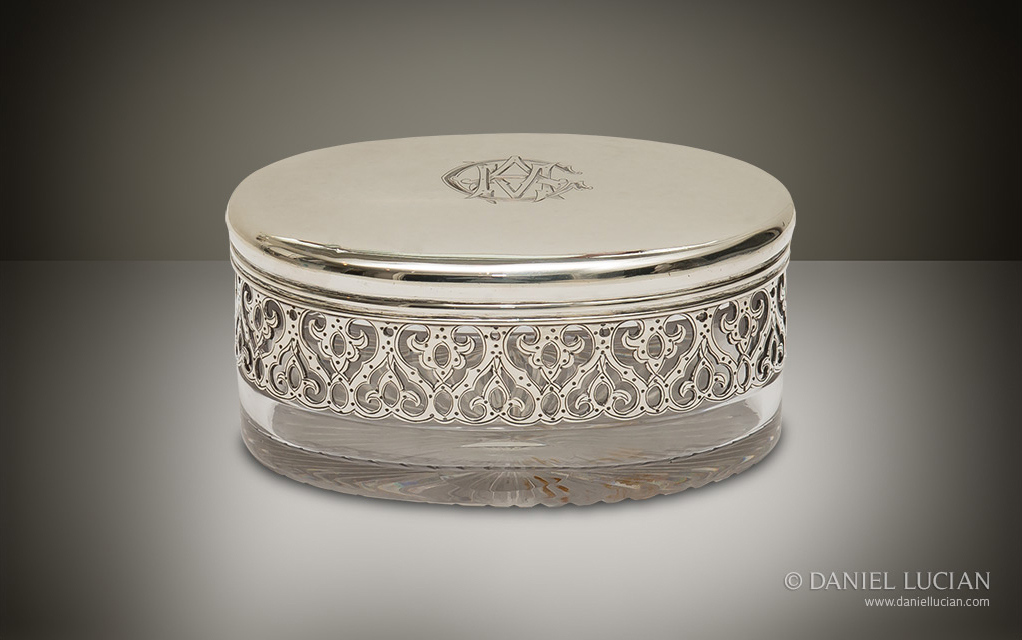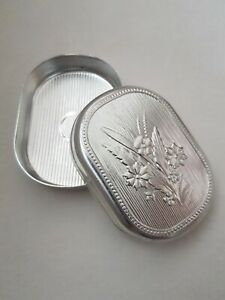 Spirit bottle and beaker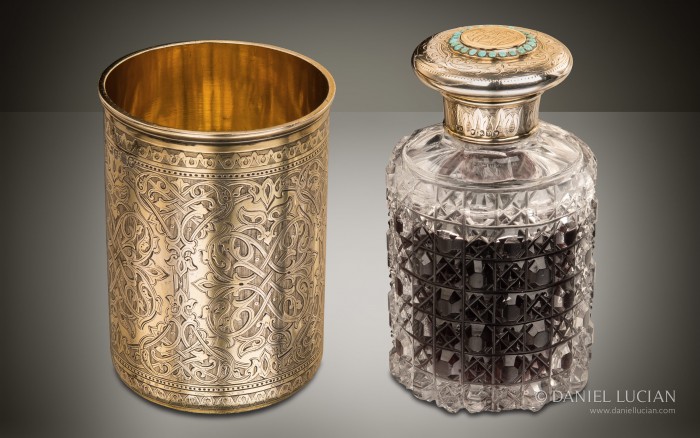 Matchbox and striker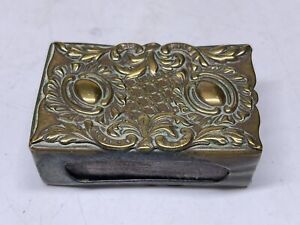 Traveling inkwell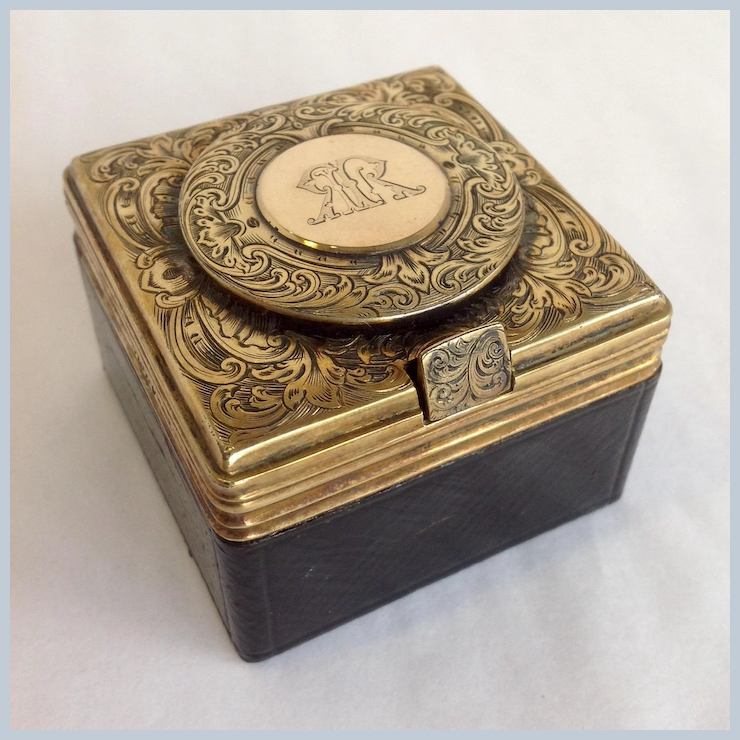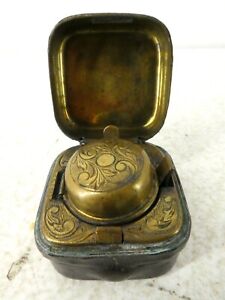 Vinaigrette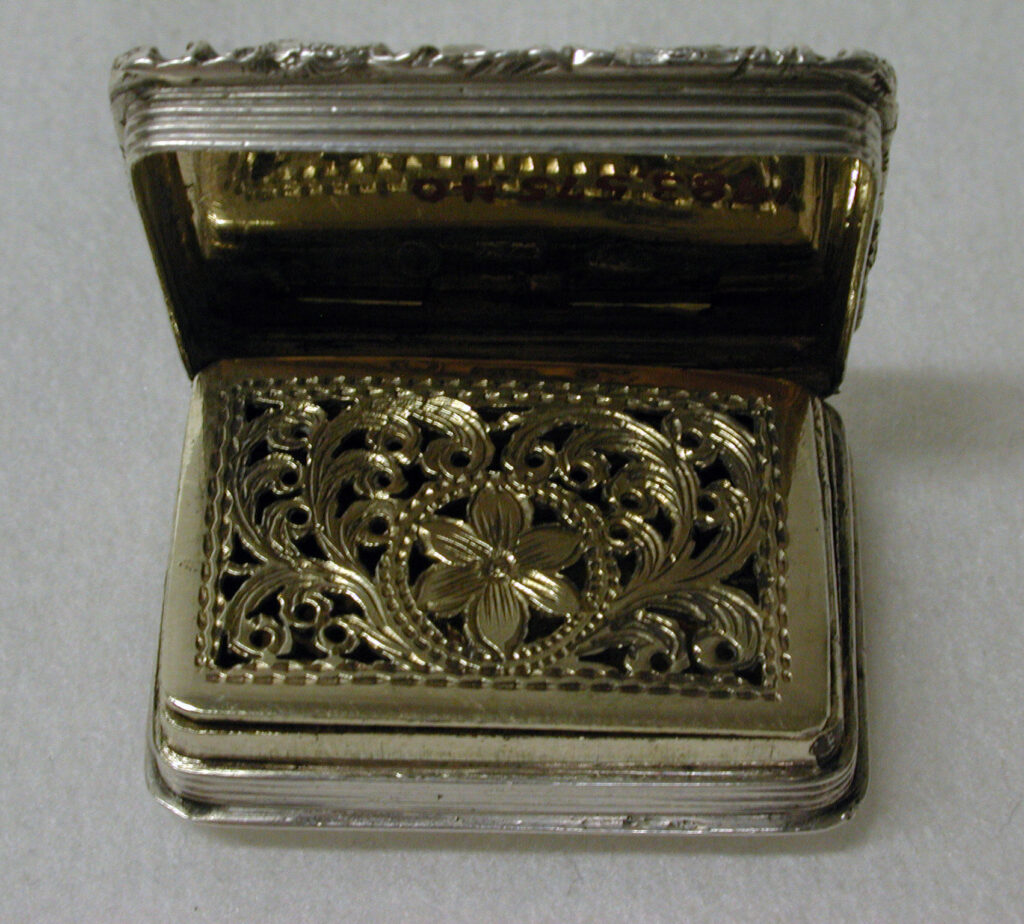 Do you know what a "vinaigrette" is? It is a delicate box used to hold smelling salts and other aromatic substances. The plate was always made with holes, allowing the user to enjoy the scents to their heart's content. Learn more here.
More examples of traveling dressing cases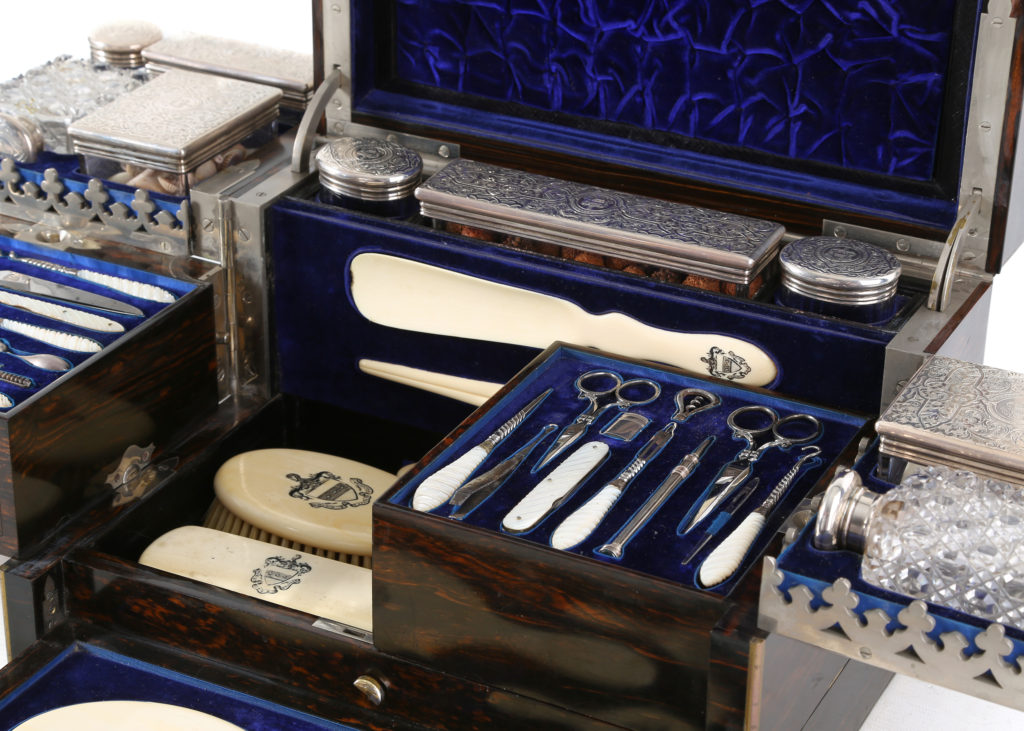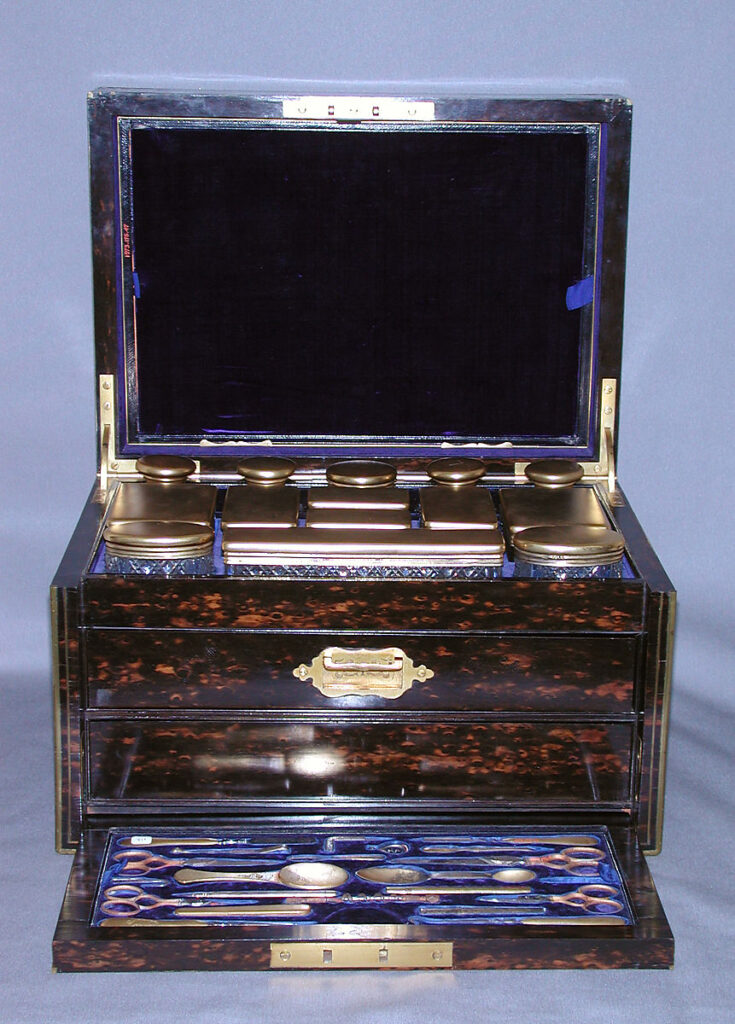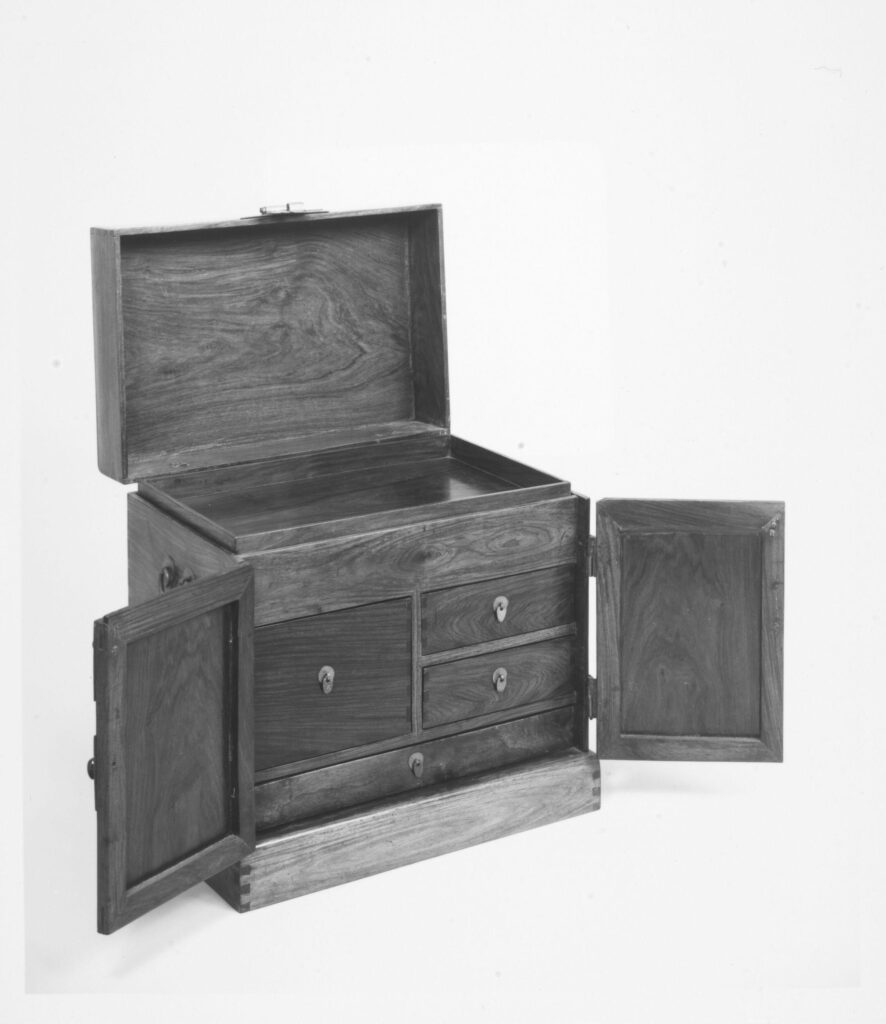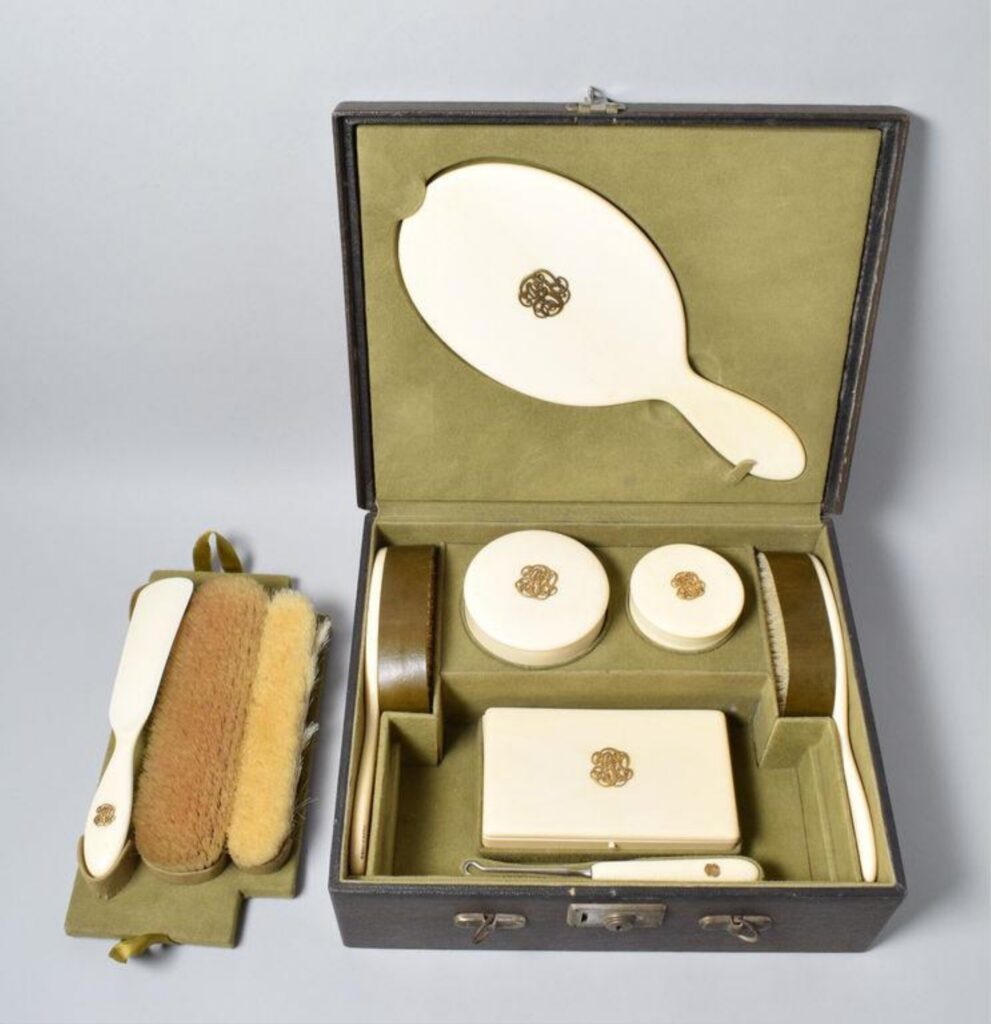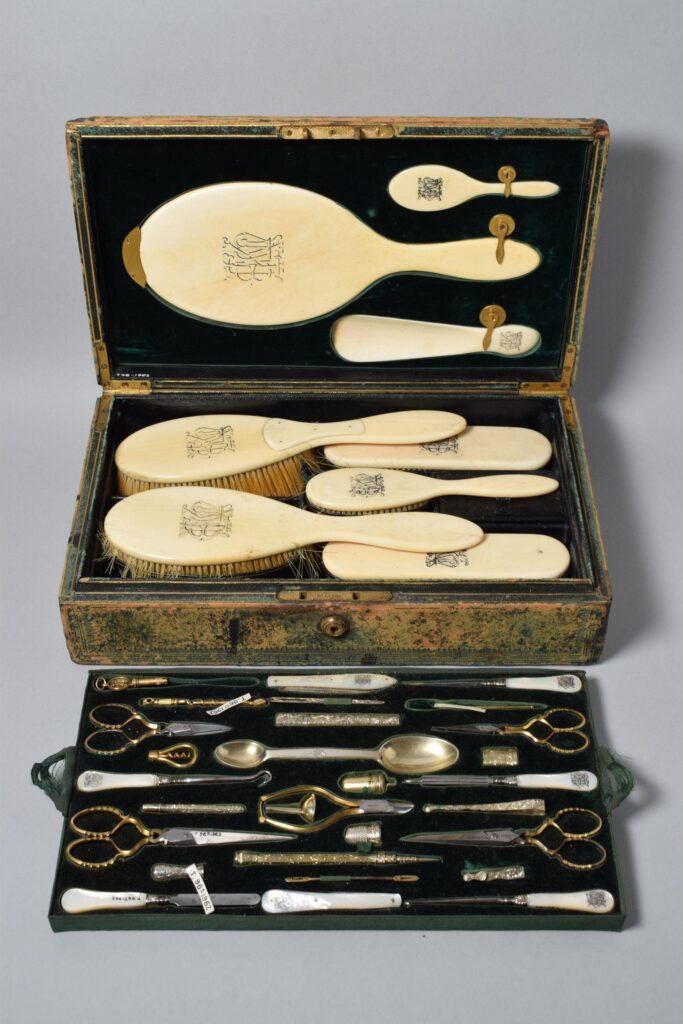 Love treasure from the past? You may also enjoy:
Private purses: women's tie-on pockets
Before selfies and text messages were friendship books
Victorian Keepsakes: Hair Work