Women have always been literary. We have always loved to express ourselves with words and writing. Some of the earliest known writings are believed to be written by women. Scholars widely consider Ann Bradstreet to be America's first poet. One of my favorite poems, The Thunder, Perfect Mind, was written by a woman and dates back to the second or third century. Yet a slow universal evolution toward the acceptance of women in the public sphere largely kept them from openly publishing their works. This changed rapidly in the 19th century and women have been main players in the various publishing industries every since. So many women emerged as writers in the mid to late 1800s that it is sometimes easy to forget all that they accomplished and contributed. Here are five of my favorite 19th-century female writers and why they should always be remembered.

Ida B. Wells Barnett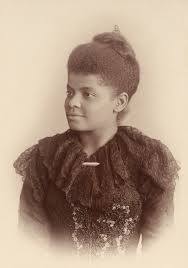 Ida B. Wells Barnett has become more widely known in the past few years because of her suffrage work and most famously refusing to march behind the white delegates in the 1913 march for suffrage in D.C. What I have seen get lost in the story-telling is that before and after becoming involved in social causes she was a respected and accomplished journalist, rising in prominence early in her career.

Wells Barnett was born into slavery in 1862 and sadly lost both of her parents to the yellow fever outbreak of 1878. She then began her career as a teacher in Mississippi in order to keep her siblings all together by providing for them. She broke into journalism in 1884 when she wrote of her experience being kicked out of the white passenger car on a train for which she had a first-class ticket. After that she quickly rose in notoriety as a journalist, becoming an editor for The Evening Star in D.C. and a columnist for The Living Way. In 1889 she became the co-owner and editor of the Free Speech and Headlight newspaper, which would rise in readership before being burned to the ground by a white mob in 1892.

Due to the popularity of two of her anti-lynching pamphlets, Southern Horrors: Lynch Law in All Its Phases and The Red Record, Wells Barnett became one of the most famous writers in America. She completed well-attended speaking tours through Great Britain in 1893 and 1894. She remained active in civil and women's rights causes until her death in 1931, working tirelessly even as she raised four children. In 2020 she was posthumously awarded the Pulitzer Prize for her reporting on violence against African Americans.

Learn more: Ida B. Wells on Dead Ladies Show Podcast
Mary J. Holmes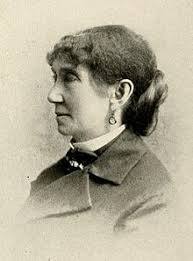 If you ask me, publishing 39 novels with over 2 million sales in a writing career makes you an accomplished writer in any century. But if you were also a female born in 1825 who didn't shy away from sensitive topics such as gender and race, that makes you especially extraordinary. But unfortunately, as with many female writers of the 18th and 19th century, this writer's talent and influence has been largely downplayed by historians and academics who often disregard popular literature as lacking artistic merit.

Mary J. Holmes always wanted to be a writer. Her first story was published in a journal when she was just 15 and her first book when she was 29. This novel, Tempest and Sunshine, followed the coming of age of two sisters and their personal triumphs and trials in the antebellum South. It became one of the most popular books of its time, selling over 250,000 copies. She came to the attention of the New York City book publishing firm Street & Smith, who hired her to write books that would be marketed toward women, the first project of its kind for the new firm. While she is largely left out of cannons and literary histories, her works are still widely available today and make great additions to a 19th-century collection.
Emily Dickinson
Many are familiar with Emily Dickinson as the poet who largely isolated herself inside her father's home in her adult years, but not as many are aware that she was one of the most prolific writers of the 19th century, if not the most. Scholars now count her poems at close to 1,800, written in her short life of just 55 years. She wrote about love, nature, death, the mysteries of life, sadness, religion, and more. The Emily Dickinson Museum website describes her poems as "lyrics," that is, short poems with one speaker, though the speaker is not necessarily always Dickinson herself.

Dickinson wrote as often as she possibly could and on anything she possibly could. I recently watched a documentary on her work titled My Letter to the World that highlighted a chocolate wrapper that she had written part of a poem on, possibly when a rush of inspiration hit her while she was in the kitchen cooking sweets for her family. In addition to her volumes of poems, she also wrote daily letters to the various people in her life, also full of prose and magical language. When her poems began to be published following her death, she quickly became one of the most famous American poets, so much so that books are still being written about her fascinating life and many scholars are still studying her work. Her life teaches us that even the soft-spoken and quiet souls can make a big difference in this world.

Harriet Martineau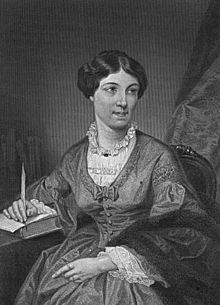 Harriet Martineau was another rare female writer from Victorian England who supported herself with her writing. And as with many of her cohorts, she had progressive and even controversial ideas for the time that helped her to build a name for herself.

Martineau's parents encouraged their children to be well-read and she developed a love of writing at an early age. She first began to dabble in writing articles for a Unitarian publication (her father was a Unitarian deacon) and when her parent's business failed she began to sell her articles to the same publication, quickly gaining notoriety. She would later say that the failure of her parent's business was one of the best things that happened to her, as it led her to the career she grew to love.

Martineau was drawn to political thought early on and focused much of her writing in this area. When she moved to London around the age of 30, she became part of the elite philosophical community, becoming friends with the likes of Charles Darwin's family, John Stewart Mill, Elizabeth Browning, Thomas Carlye, and many others. Among her primary interests were abolition, women's rights, domestic relations, worker's rights, and freedom of thought. She became a celebrity in both England and the United States, known for her rapidly emerging and brilliant works. Princess Victoria was even a fan, inviting Martineau to her coronation when she became queen.

Martineau published over 1,600 articles for the newspaper Daily News between 1852 and 1866. She was also the author of over 50 books on a range of topics and for a range of audiences, even writing a series of novels for children. She did all of this while coping with a debilitating illness that left her deaf, without the ability to smell or taste, and eventually invading her heart.
Elizabeth Gaskell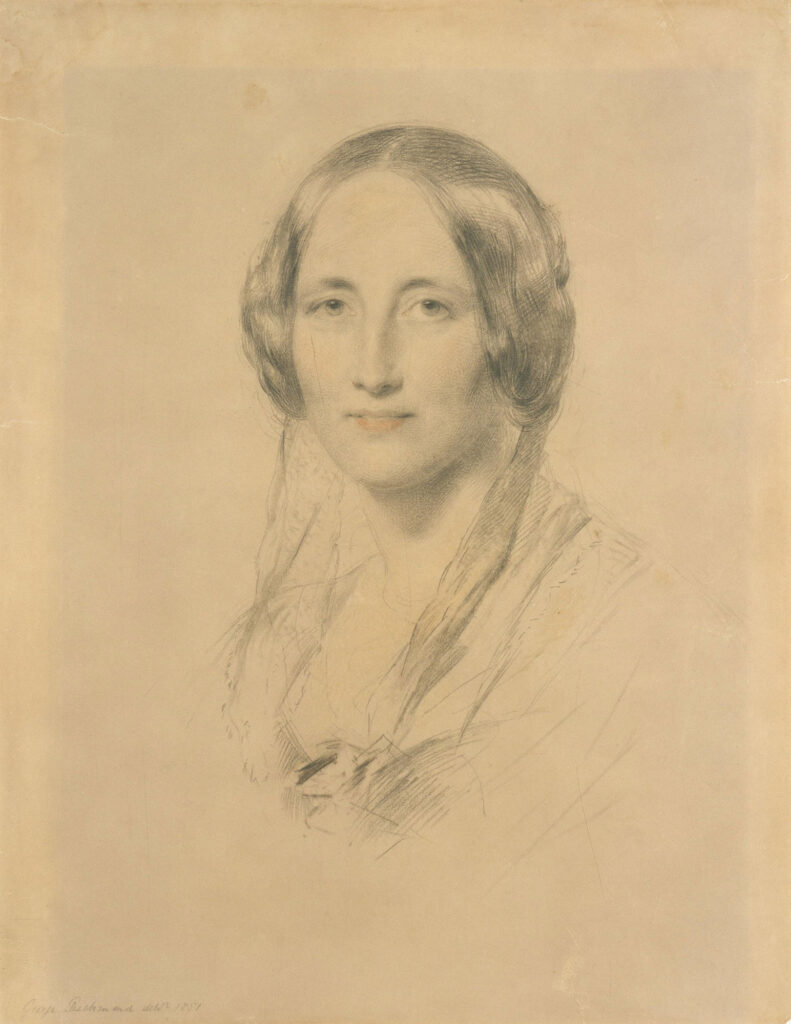 Elizabeth Gaskell was not only Charlotte Bronte's very first biographer, but she was also a social reformer admired by no other than Charles Dickens, a candid novelist, and an author of ghost stories. You may be familiar with some of her works turned into movies by the BBC including North and South and Cranford.

One thing that I love about Gaskell's story is that she was neither brought up under circumstances that would "naturally" lead her to be successful nor did she always know she wanted to write. When her mother died when she was only a year old, she was sent to live with relatives with few of the privileges that many women of her time and class would have enjoyed to ensure a promising future. When she was 22 she married a Unitarian minister with whom she would have four children. It was during the birth of their first daughter that she developed an interest in writing as she carefully documented the child's development and her own thoughts on parenting and rearing children. She began submitting articles to journals several years later and would go on to write a novel, also inspired by her experience as a mother when she suffered the loss of a son born during that time.

This first novel, Mary Barton, was a huge success and led Gaskell to both pursue writing and begin to rub elbows with other famous writers and thinkers of the time. She also became interested in social issues such as prison reform and families living in poverty, building a wonderful professional relationship with Charles Dickens.

Although her novels were largely based in common Victorian sensibility, she wrote a good amount of ghost stories that deviated pretty drastically. This collection of works can be found in a few different books including Ghost Stories which may just be waiting for me in my Amazon cart.

Who is your favorite female writer from the 19th century or before? Let me know and I will feature her in an upcoming post.