Did you know that the rose is the official flower of the United States? It became official in 1986 under the presidency of Ronald Reagan, though efforts had been underway since June 1959 when National Rose Month was first observed. I think that roses are a great cause for celebration…care to join me?
I hope that besides enjoying this post all readers will buy themselves a bouquet to celebrate National Rose Month. Let me know if you do in the comments.
As American as…a rose?
The rose became the official flower of the country by an official proclamation and I found the content quite interesting. In part, it reads:

More often than any other flower, we hold the rose dear as the symbol of life and love and devotion, of beauty and eternity. For the love of man and woman, for the love of mankind and God, for the love of country, Americans who would speak the language of the heart do so with a rose.

We see proofs of this everywhere. The study of fossils reveals that the rose has existed in America for age upon age. We have always cultivated roses in our gardens. Our first President, George Washington, bred roses, and a variety he named after his mother is still grown today. The White House itself boasts a beautiful Rose Garden. We grow roses in all our fifty States. We find roses throughout our art, music, and literature. We decorate our celebrations and parades with roses. Most of all, we present roses to those we love, and we lavish them on our altars, our civil shrines, and the final resting places of our honored dead.

The American people have long held a special place in their hearts for roses. Let us continue to cherish them, to honor the love and devotion they represent, and to bestow them on all we love just as God has bestowed them on us.
While roses are highly cultivated in the United States they also grow wild. Have you ever seen a wild rose bush?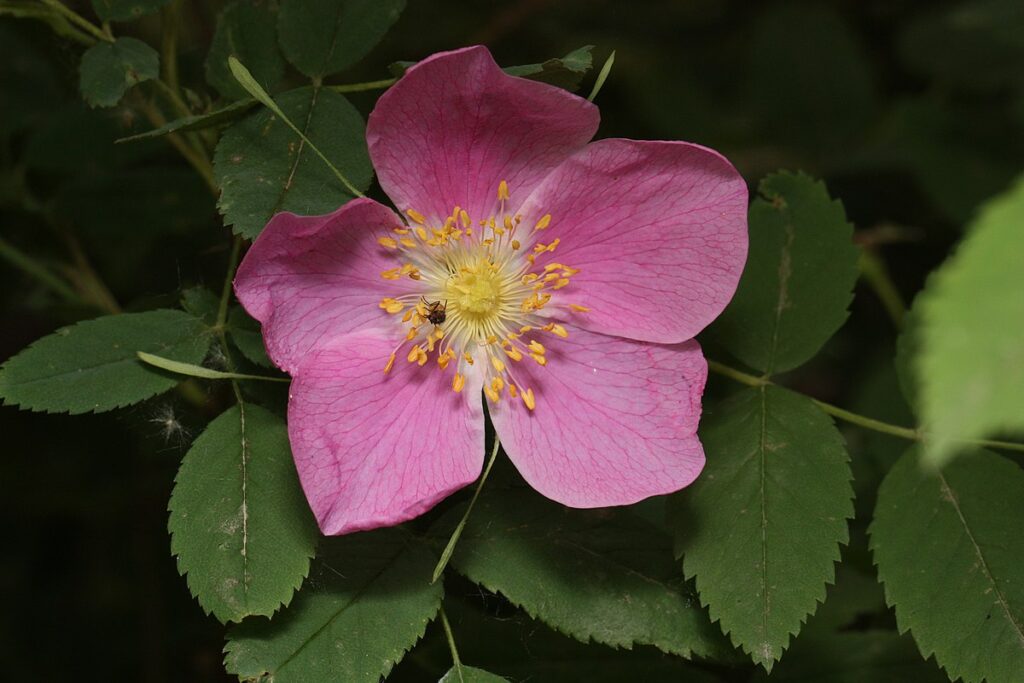 The American love of roses is also seen with five different states honoring specific strains as their official flower.

North Dakota and Iowa: Prairie Rose
Georgie: Cherokee Rose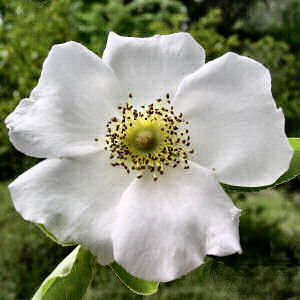 Oklahoma: Oklahoma Rose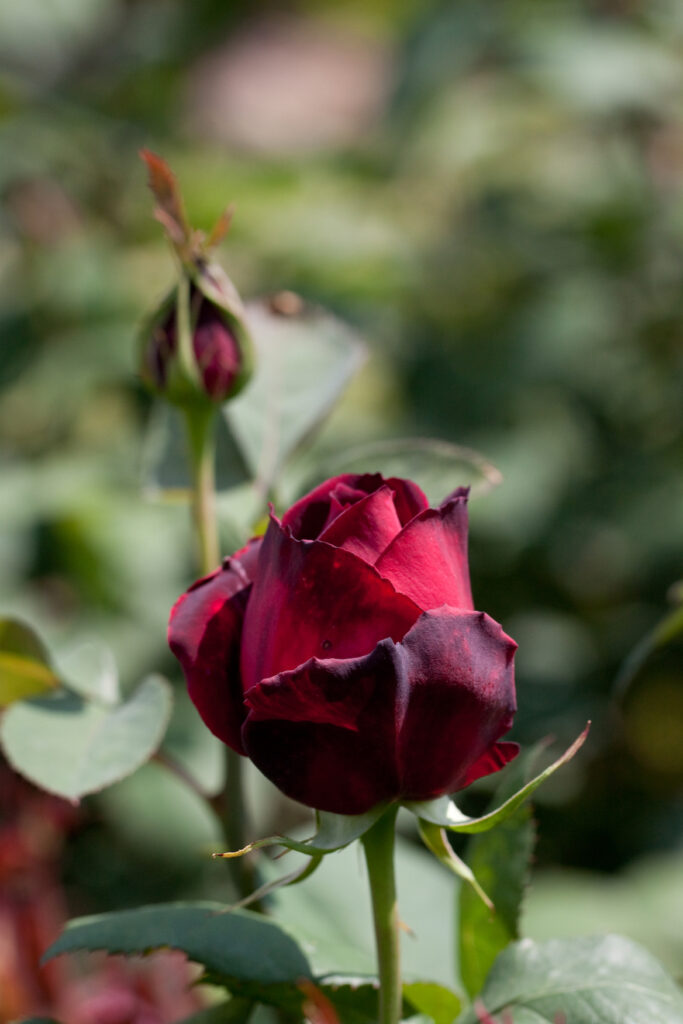 New York: any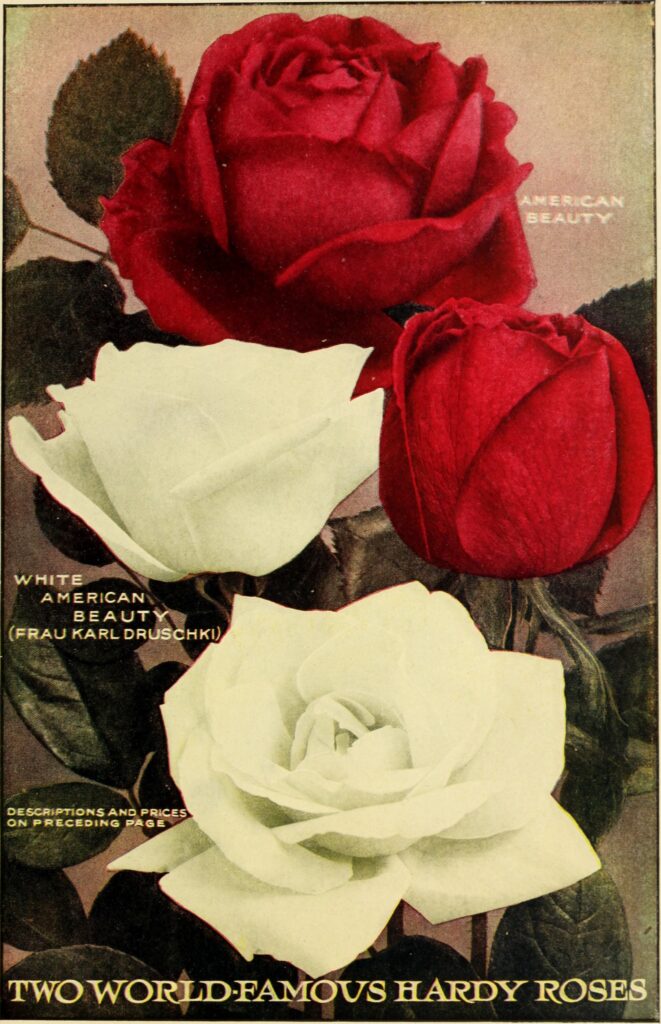 Roses and Victorian symbolism
As many readers will be aware, Victorians attached a lot of meaning and symbolism to flowers and the rose was particularly popular during the era. The Language of flowers : an alphabet of floral emblems, published in 1857 includes over 60 references to roses, while The Illustrated Language of Flowers, published in 1884 has over 80.
The authors of these books attached quite a bit of meaning to roses of all types. Here are a few of my favorites from The Language of Flowers:
Japan rose: Beauty is your only attraction
Tranquilize my anxiety: Christmas rose
Daily rose: Thy smile I aspire to
California rose: Love is dangerous
Musk rose: Capricious beauty
Maiden-blush rose: If you love me you will discover it
The Language of flowers also includes dozens of poems for various types of flowers. The poem for "deep red roses" is especially lovely.
Rose, Deep Red | Bashful Love
From The Language of flowers : an alphabet of floral emblems

The blushing rose that hangs its head,
Or meets the sun with shrinking dread,
Conceals within its heart a flame
Which from that glowing noontide came.

So have I loved; – but some strange spell
Forbids my heart its tale to tell;
Here;–take this simple rose, and feel
The love my lips dare not reveal.
The rose: inspiring Victorian art

The rose flourished as the most popular flower during the Victorian era, with a fascination in breeding increasing along with a general interest in botany. The sturdy flower was an inspiration to scientists, artists, and lovers at once. Some of these beautiful Victorian-era paintings and poems show the widespread love people had for it in the 1800s.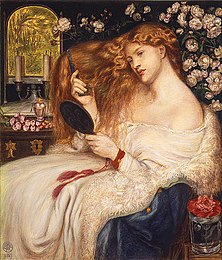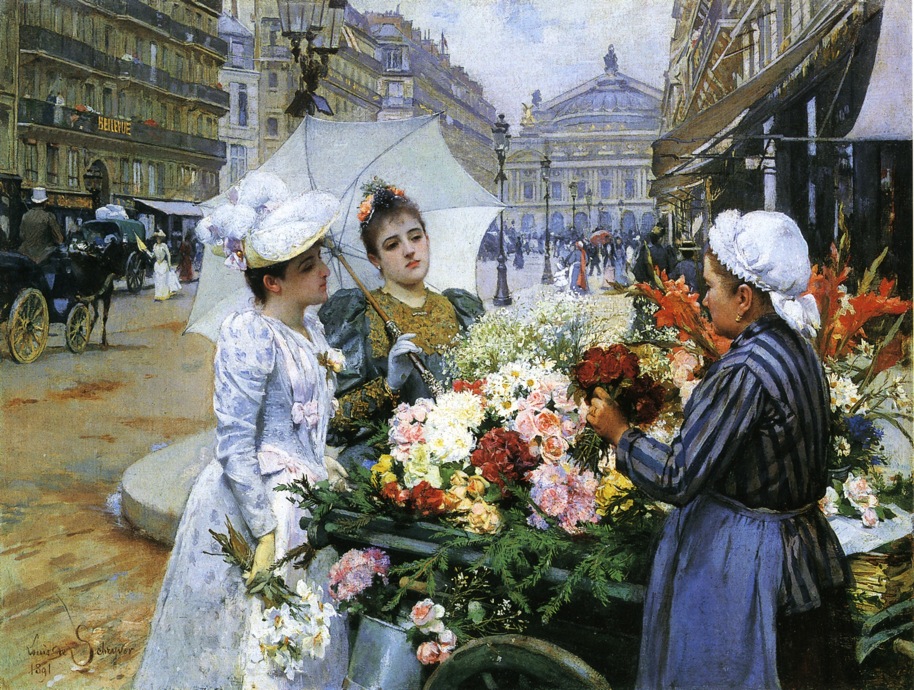 Victorian-era poems about roses

The Rose
Christina Rossetti
The lily has a smooth stalk,
Will never hurt your hand;
But the rose upon her brier
Is lady of the land.
There's sweetness in an apple tree,
And profit in the corn;
But lady of all beauty
Is a rose upon a thorn.
Nobody Knows This Little Rose
Emily Dickinson
Nobody knows this little Rose—
It might a pilgrim be
Did I not take it from the ways
And lift it up to thee.
Only a Bee will miss it—
Only a Butterfly,
Hastening from far journey—
On its breast to lie—
Only a Bird will wonder—
Only a Breeze will sigh—
Ah Little Rose—how easy
For such as thee to die!

Happy National Rose Month!
Did you enjoy this pretty post? You may also enjoy:
Tickled pink: colors in the Victorian era
19th-century Valentine's gifts (to make you swoon)