Want to celebrate Women's History Month by helping to keep the lives of pioneering women remembered? Here are five recommendations from my own collection.

What's your favorite women's history book or biography? Let us know in the comments!
Zelda
By Nancy Milford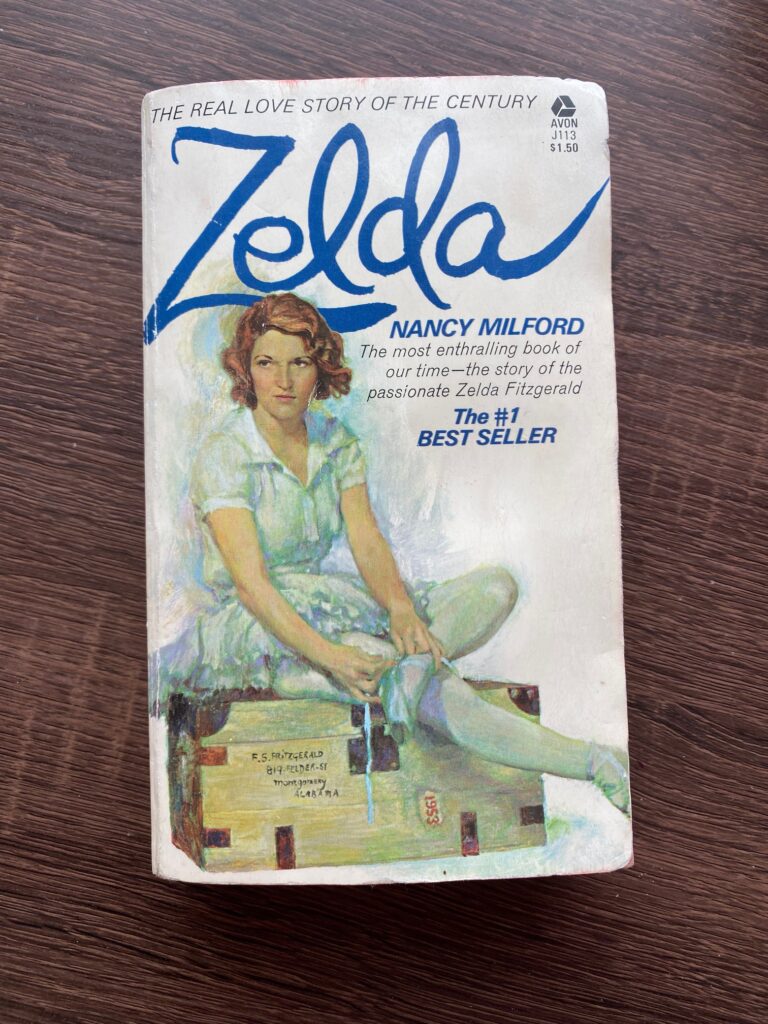 It was an absolute joy to read this gripping and detailed biography last year. I happened to find a well-loved 1971 copy in a cute free library in my neighborhood and enjoyed sitting on my pink couch thinking about the antics this complicated woman got into. Biographer Nancy Milford did a wonderful job telling the story of Zelda's life and relationship with F. Scott Fitzgerald that leaving no stone unturned. She used an impressive number of letters to chart their movements throughout the world and also the struggles Zelda had with her mental health. What surprised me the most was the number of letters written by her husband himself and his efforts to care for her, despite not always finding a solution.

This biography is well-respected and available in various formats, including a French translation.
The Radium Girls
By Kate Moore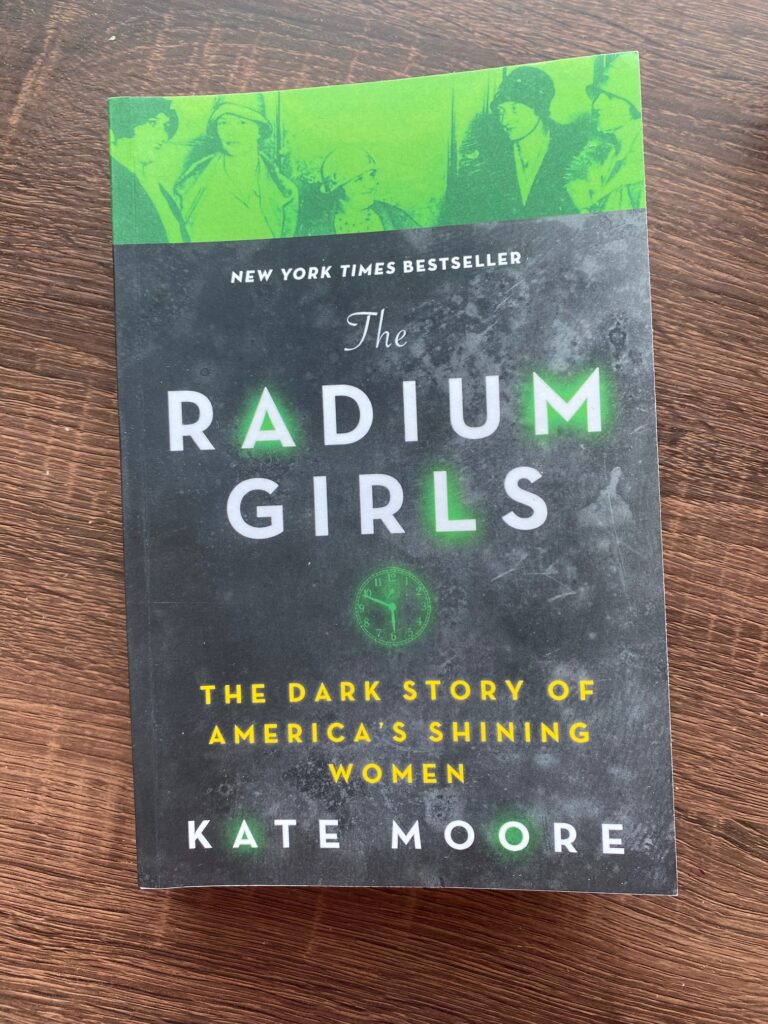 This shocking story so fascinated the country when the book was released in 2016 that it was eventually turned into a film just two years later. Radium Girls: The Dark Story of America's Shining Women tells the story of female employees of the U.S. Radium Factory who were accidentally poisoned while performing their job duties. When they attempted to be compensated for their medical expenses they faced the impossible task of slowly dying from their illnesses while battling the corporation in court. What started out as an exciting way to gain some independence ended up ruining the lives of dozens of women and families.

While graphic and disturbing at times, this engaging book is an important record of women who stood up for themselves and also the beginning of the worker's rights movement.

Wheels of Change: How Women Rode the Bicycle to Freedom
By Sue Macy

A lighter read is this delightful National Geographic book about women and the bicycle. Full of color photographs and 19th-century news clippings, it shows how much things really have changed in society. Fun topics include patents held by women related to early bicycles, types of bicycles created to allow for long skirts, courtship and the bicycle, bloomers, and early music written about cycling. I highly recommend it!
On Her Own Ground
By A'Lelia Bundles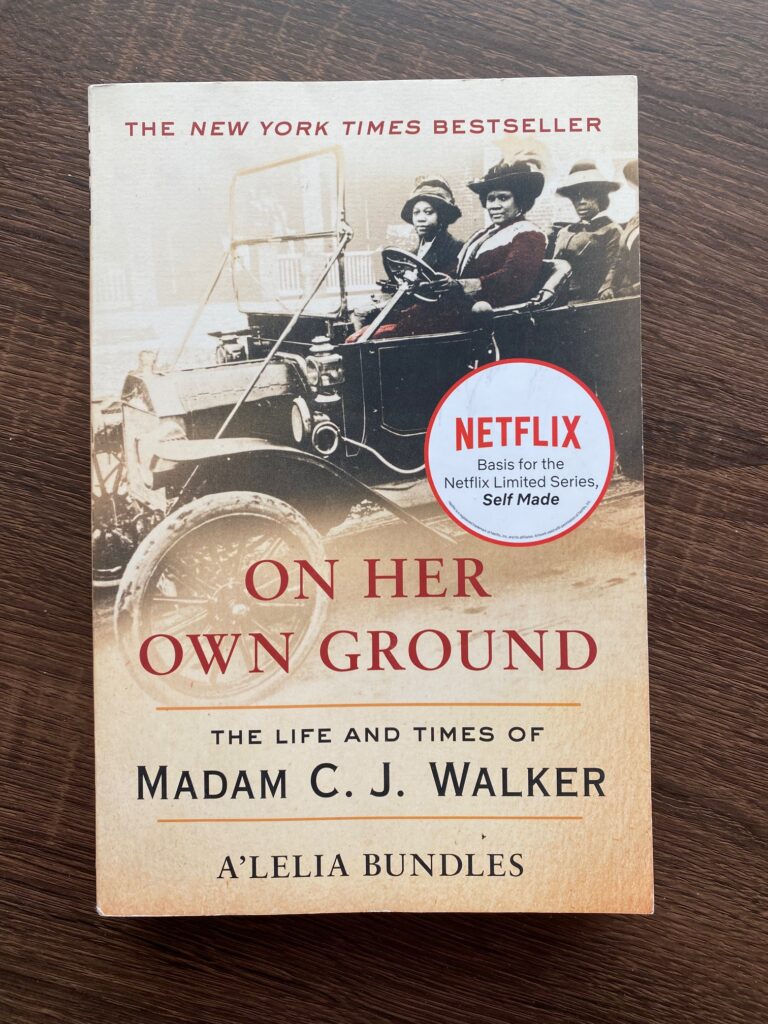 You may have seen the Netflix series about Madam C.J. Walker, but there is so much more to the story. Written by Walker's own great-great-grandmother, this biography gives an intimate look at the rise of her cosmetic empire, her ingenuity, and the challenges she overcame along the way. One of my favorite facts about Madam Walker's life and work was her long business partnership with her daughter Lelia and how they remained loyal to each other and to the expansion of their company. Also included are a couple of dozen photographs of the main players from the story.

I had the privilege of meeting author A'Lelia Bundles as part of the women's history book club I am in and really enjoyed learning that Madam Walker's company is still very much in business, with products now available in Walmart stores. A living history!
Molly Brown: Unraveling the Myth
By Kristen Iversen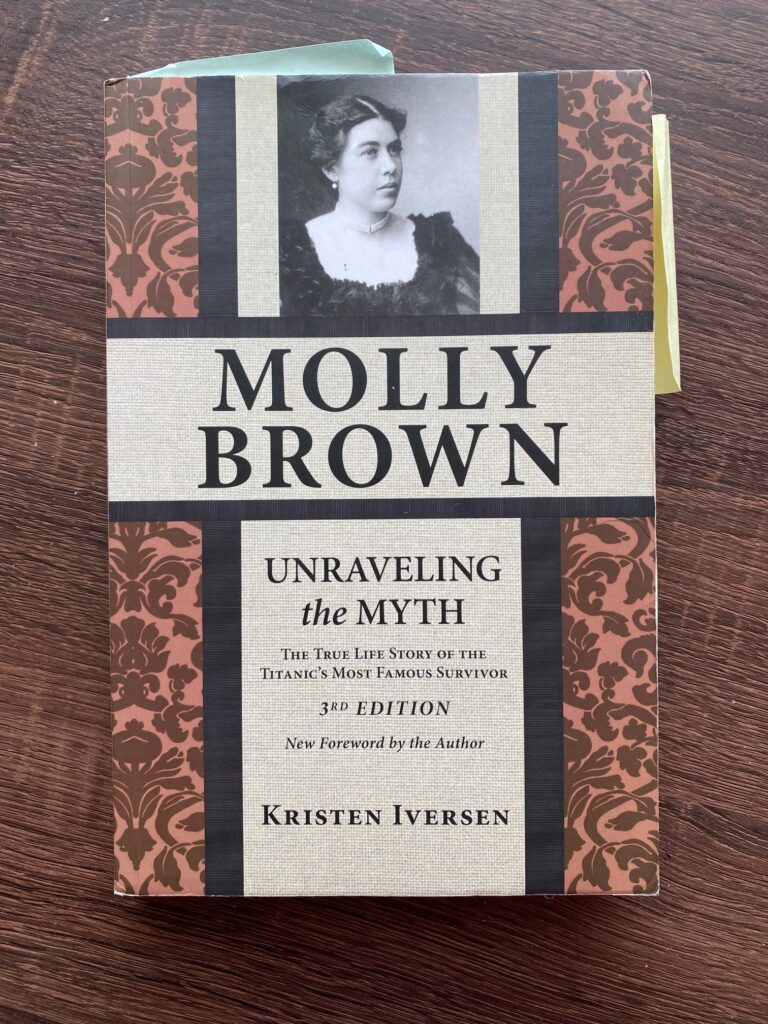 The life of Margaret Brown, aka The Unsinkable Molly Brown, has gained more interest in the last several years and I am glad to be a part of helping people learn about one of the most famous Coloradans. As a volunteer for the Molly Brown House Museum, this thorough biography has helped me to share great stories with guests, including the time Margaret explored a mine all on her own in order to determine if it would be a good investment for a charity she was helping to support.

One of my favorite parts of the book is the extremely detailed narration that author Kristen Iversen gives about the sinking of the Titanic and Margaret Brown's involvement in helping her lifeboat be rescued. And of course, the various ways she shocked Denver society.
More women's history fun
The colors of Women's History Month