Because of my interest in paper dolls, I have wanted to research the origins of Dolly Dingle for a while now. What I have uncovered is the illustrious career of a pioneering female artist, Grace Drayton. You will no doubt be familiar with some of her most well-known cartoons, which she was creating during a time when women were just beginning to build careers in what had previously been an industry occupied exclusively by men. She was also known for being a fashionista, so I have a feeling our readers will love knowing about the life and work of this woman from American history.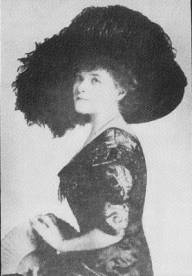 Early life

Drayton was born Viola Grace Gebbie on October 14, 1877. Like many of the writers and artists I have studied from this same time period, she was born into a family that seemed to have creativity in their blood. Her father, George Gebbie, was a lithographer and Philadelphia's first art printer. Grace was one of seven children, most of whom would go on to have careers related to art. She would even produce a comic strip with one of her sisters in 1909.

Grace was always interested in being an artist, with family lore stating that she began drawing as a young child, sketching pictures of herself while looking in the mirror. She entered the Philadelphia School of Design for Women in 1895, studying a more classic form of illustration than she would be known for. She would attend other colleges and art classes but there is no record of her graduating. As a 2006 essay on her life points out, she may have been already talented enough to begin work as an artist.

And begin work she would!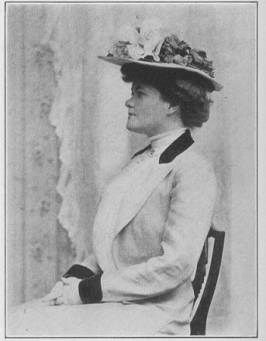 Naughty Toodles

Grace had a fascinating career. In 1903 she became the first female cartoonish for Hearst when she launched her comic strip "Naughty Toodles." The comic would be short-lived, however, its main character, Dimples, would go on to be featured in a handful of others for the next several years.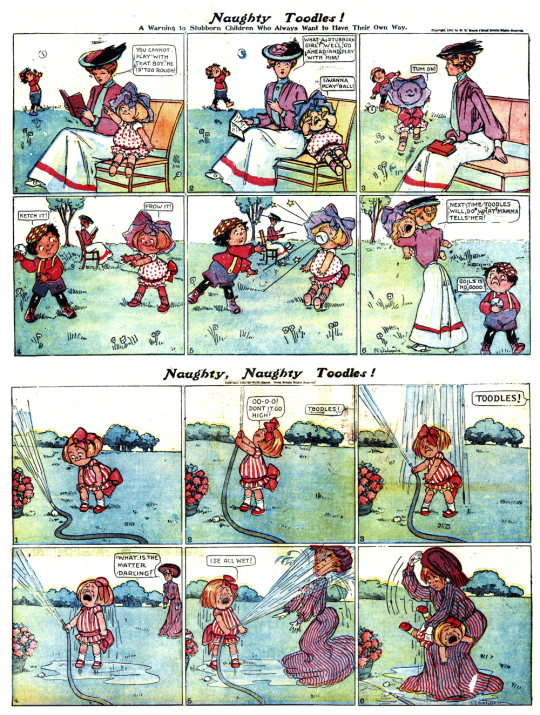 Dolly Dingle

My favorite of Grace Drayton's works is the Dolly Dingle paper dolls. They first appeared in The Pictoral Review in 1913 and would be regularly featured there for a decade. This time period was possibly the "golden" years for magazine paper dolls, which happen to be a particular interest of mine.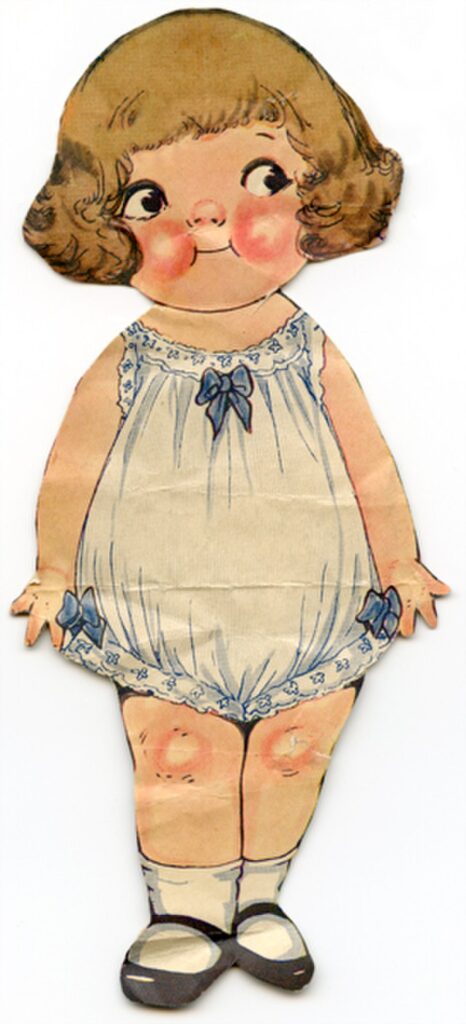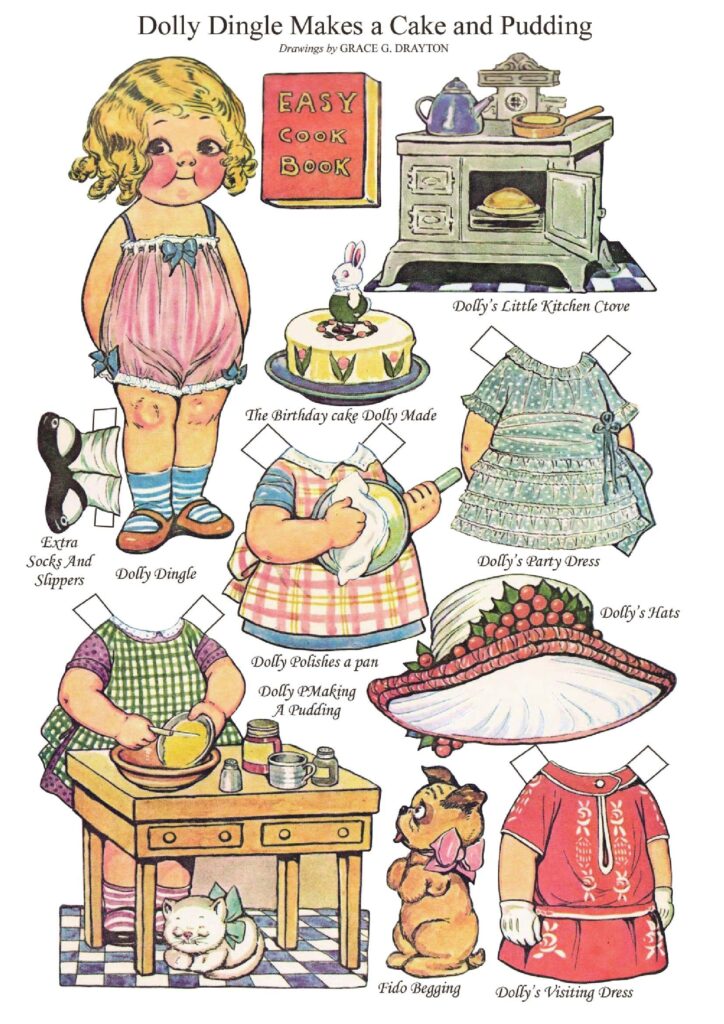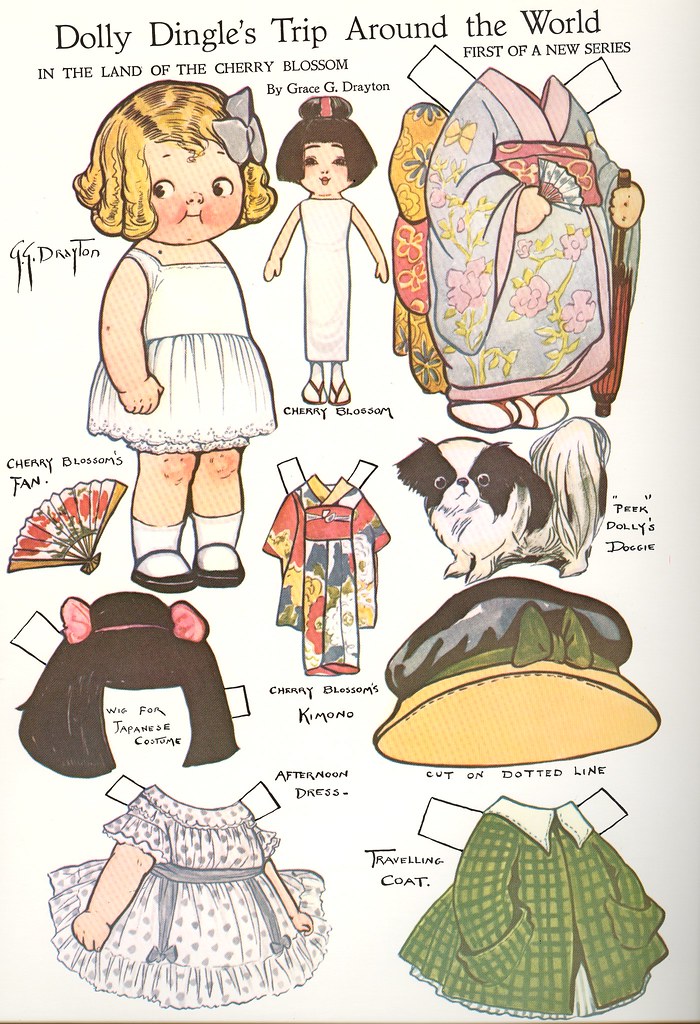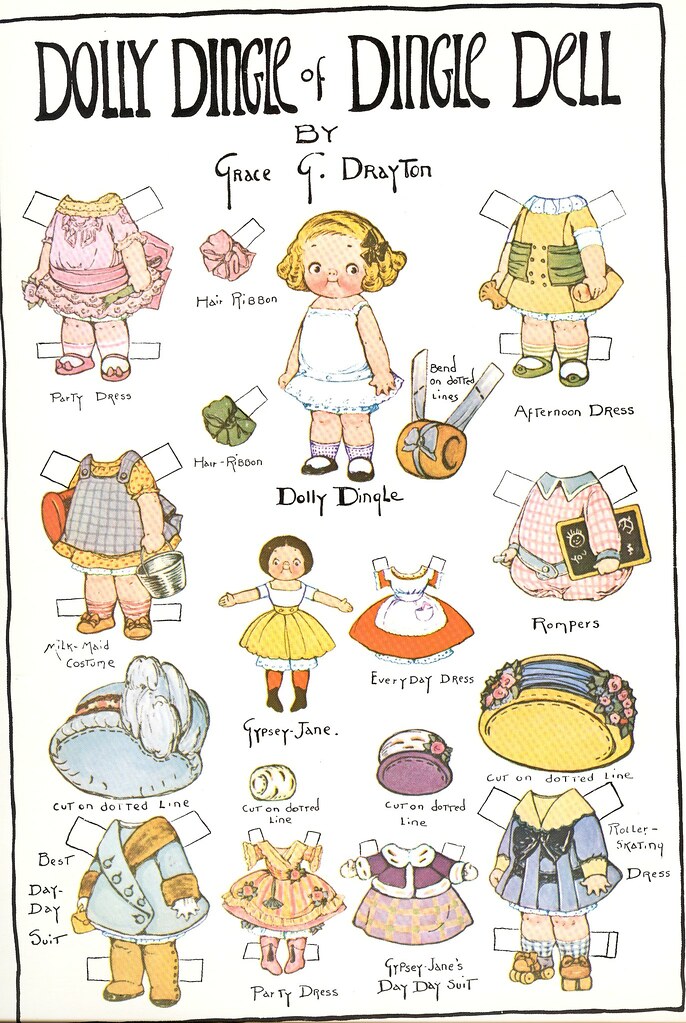 Other comics

Drayton was a prolific comic strip author. Here is a handful of other strips she created through the years.
Dimples (1914)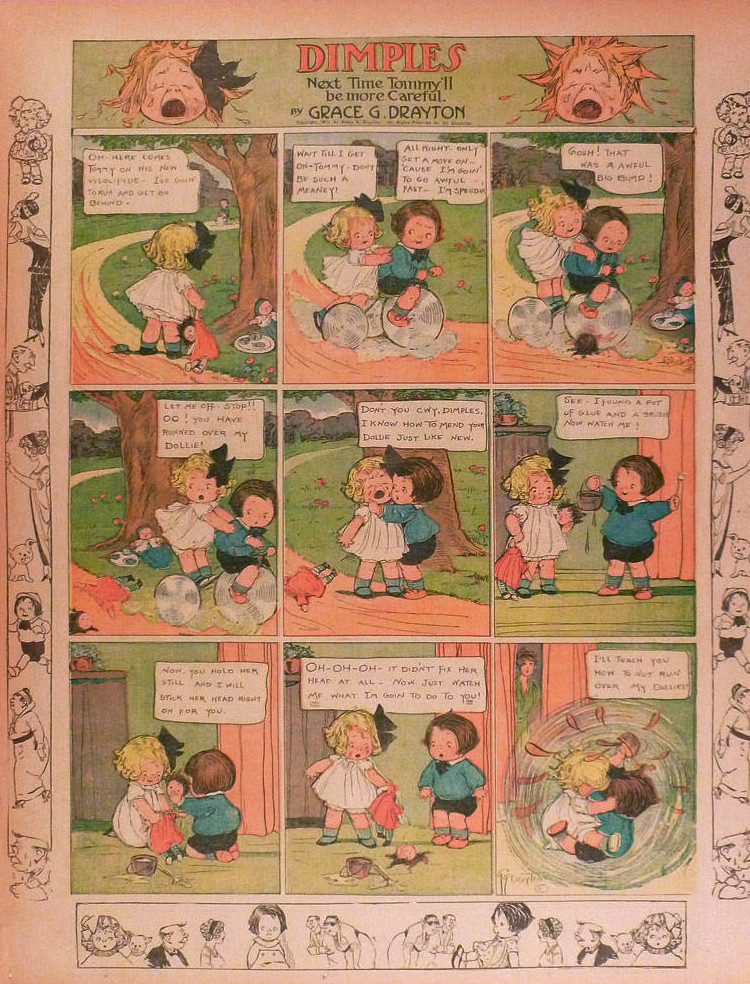 The Terrible Tales of Captain Kiddo – launched in 1909 with her sister Margaret G. Hays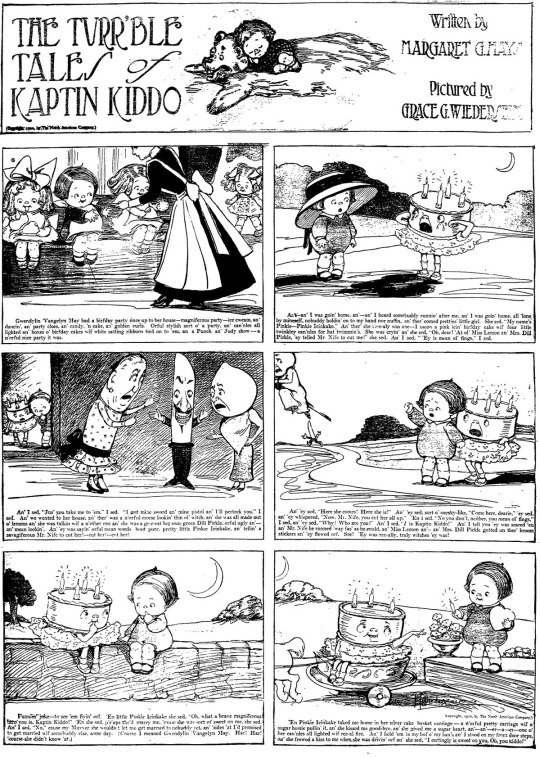 The Strange Adventures of Pussy Pumpkin And Her Chum Toodles (1903-1904)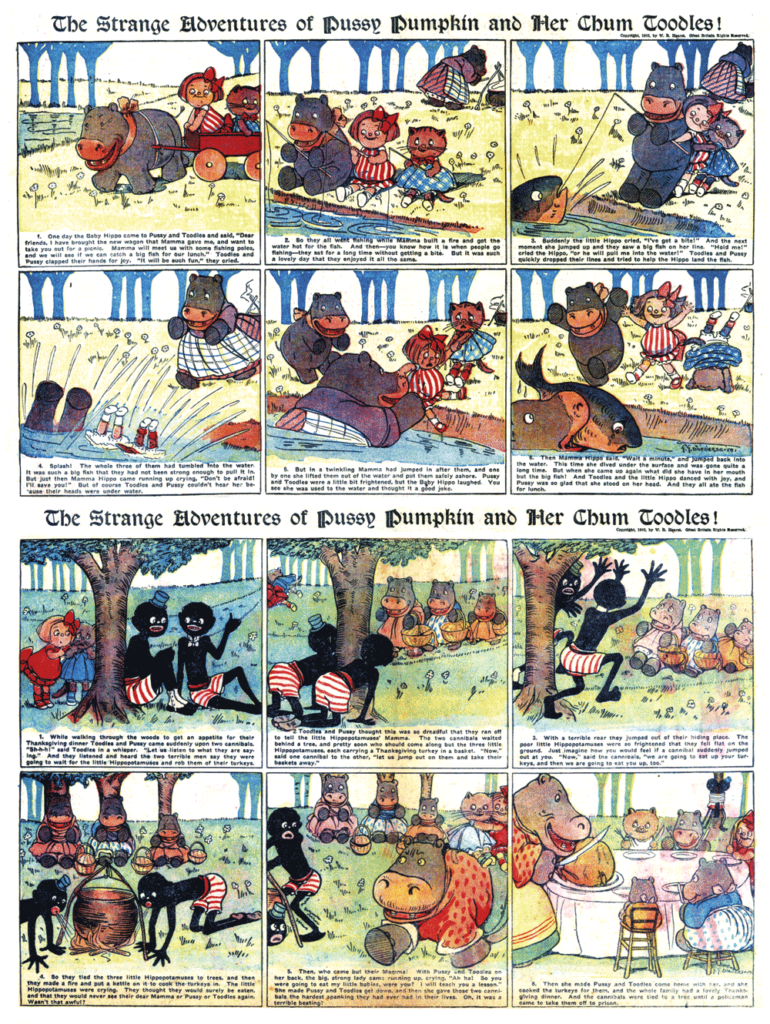 The Pussycat Princess (1935)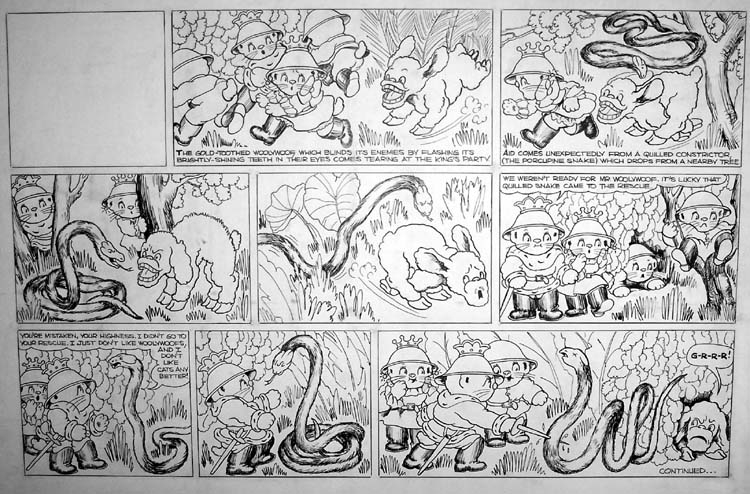 The Pussycat Princess was Drayton's last comic strip before her death, published in 1935.
Campbell's Soup Kids
Drayton was lucky in career but apparently unlucky in love, divorcing twice. Both of her marriages had some level of acrimony attached to them, with a scandalous and publicized extramarital affair on her first husband's part surrounding her religious family in a bit of shame. One good thing did come out of the union, however, her work with Campbell's Soup. In 1904 her husband pitched the idea of having Grace do illustrations for the company. Because Campbell's was trying to market the soup to children, they thought the angelic-looking cartoon children Grace was becoming well known for were a perfect fit and it would go on to be one of the most popular advertising campaigns of the time.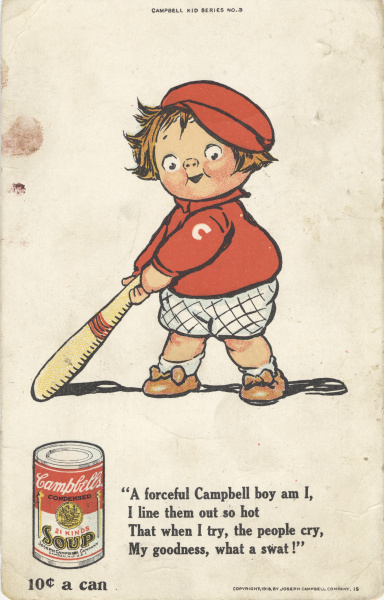 The Campbell's Soup Kids would become more than a mascot for the company. Parents loved the cute kids so much that artwork was created to be hung in children's rooms. Dolls and figurines were produced. Television advertisements were created, and the kids were featured in Ladies' Home Journal and the Saturday Evening Post. The fact that most readers will be familiar with the campaign is proof of its endearing classic nature.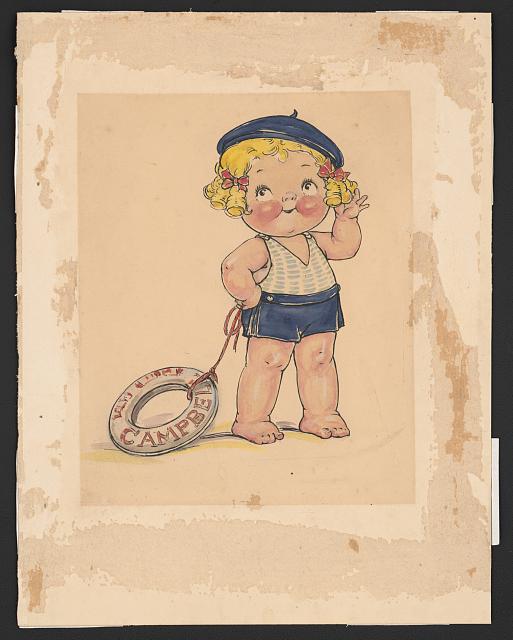 Other works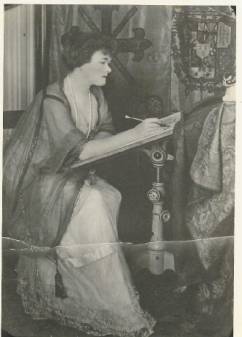 While I love Dolly Dingle the most, I think that it is so important to highlight the fact that Grace Drayton was an artist who created illustrations for adults as well, contributing many Gibson-girl style works for magazines and newspapers throughout her career.

The 2006 essay I mentioned earlier, "Grace Drayton, a Children's Illustrator Who also Painted Young Women–a Biographical Sketch" states:
"Grace, as Wiederseim, loved to draw pretty, straight-backed young mothers. In The Warrior, for example, the lovely mother rests serenely in an easy chair while cuddling her out-sized, round-faced baby son. In the first panel of a Dotty Dimples cartoon strip, Dimples appears to be telling a tall story, to the horror of her Nanny and the astonishment of a proper gentleman. In the last panel, her straight-backed, fashionable Nanny hauls her away…"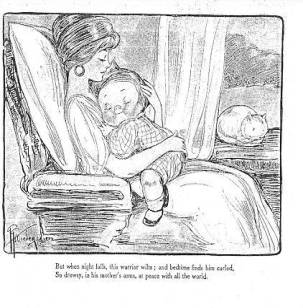 "The eyes of her women in some paintings convey a haughtiness, as in the Saturday Evening Post cover painting, "Woman with Pompadour" In this and another Saturday Evening Post cover "Portrait of a Young Girl" Grace was at the height of her powers (Fig. 19). The young models are graceful, fashionable and attractive. Though no one claims that Grace had the stature of a first class painter, these two paintings were evidence that she could paint with the best of them."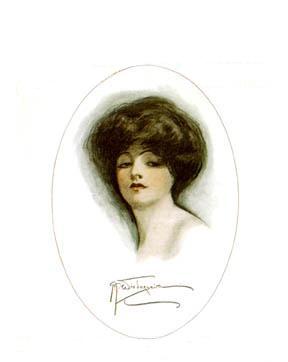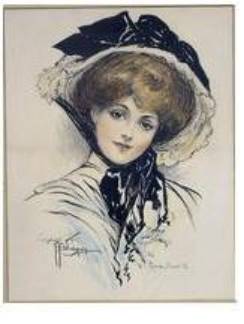 These more "classic" or "realistic" illustrations are stunning, and indeed much harder to find than Drayton's more well-known works. However the same essay did include several that I am thrilled to be able to share with our audience.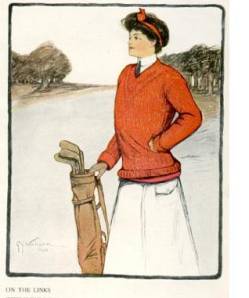 Do you have a favorite female artist?
More creative females from history:
Emilie Flöge: a woman to be remembered
The Fun History of the Poodle Skirt
Irene Castle: Flapper Era's Best Dressed