Recently one of our customers reached out to us to purchase a new blouse to refresh a costume she uses in her most interesting of one-woman shows. She got her blouse and sent lovely compliments our way as well. When we learned that she was a long-time performer portraying 19th-century writer and missionary Fanny Crosby, we just had to learn more!

Last week I sat down with Shellie O'Neal to speak with her about her 151 performances of her one-woman show, why Fanny Crosby's memory is so important to her, and how she builds the perfect historical stage outfit.

Who was Fanny Crosby?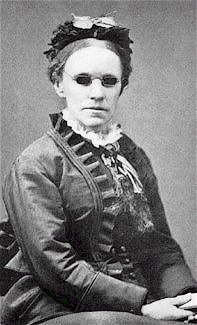 While I knew who Fanny Crosby was before speaking with Shellie, I learned new things about her work as a missionary and I loved hearing from someone who she has touched so deeply a hundred and six years after her death.

Fanny Crosby was one of the most prolific songwriters of the 19th century, focusing mostly on gospel hymns. It is believed that she contributed over 8,000 songs to hymnals of the time. Her most popular songs are ones some readers will surely be familiar with such as "Blessed Assurance" and "Pass Me Not, O Gentle Savior." She was hugely popular during her time. Her hymns were sung at the funerals of both President Grant and President Garfield.

Shellie told me that Crosby used over 200 aliases as a composer, including The Children's Friend and even numbers. Why? Hymnbook publishers were hesitant to be seen using so many songs from one composer. The reason for that is unclear to me.

In addition to her many hymns, Crosby also wrote two autobiographies, four books of secular poems, and co-wrote many secular songs. She committed to all of this writing while also serving as a rescue mission worker in some of the poorest areas of the country. All this was done following a sickness at six weeks old that left her blind.

From Sunday school to the stage
I was so curious to know how Shellie had first found the inspiration to portray Fannie Crosby. It is the perfect example of how someone can leave such a meaningful legacy. Shellie told me that a lesson she received in Sunday school at just age seven on Fanny Crosby left a bit impression on her. She specifically remembers learning that Crosby had used the penname The Children's Friend and from then on she and her twin sister would enjoy coming across the name at the bottom of hymns from time to time.

A musical theater teacher, decades later she found herself writing a children's play and looking for hymns to use. It was around this time that her father began to hint that she may love to find a woman to portray in her very own one-woman show. At first, she didn't take it to heart, but when she came across a song by Fanny Crosby to possibly use in the show, the hint grew into a passion and the show began to take shape.

Shellie has now performed her show, This is My Story, This is My Song, over 151 times and counting. When we spoke she was preparing to travel to Ocean Grove, New Jersey for a performance in one of Fanny's favorite childhood summer destinations.

Fanny Crosby: a life of service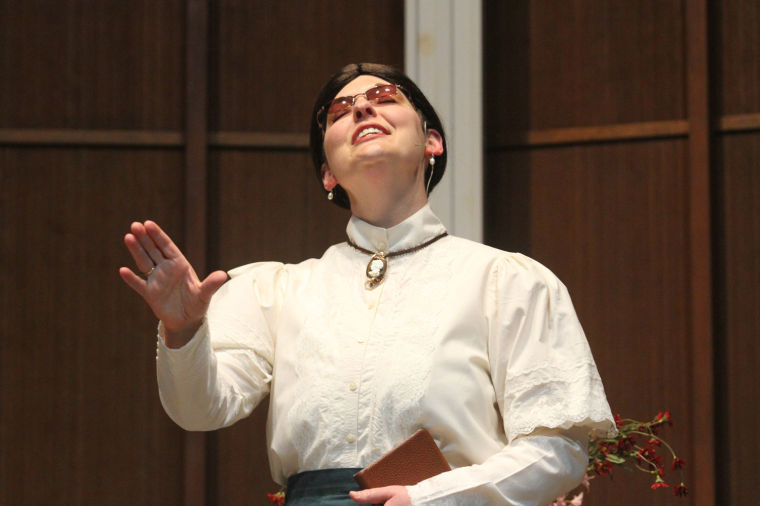 I can certainly imagine that deciding to portray a particular individual in a show that you go on to perform for years and years would take a huge amount of enthusiasm for the person and a feeling of being personally impacted by them. As such, I really looked forward to asking Shellie what it is about Fanny Crosby that she finds so moving. Listening to her describe her journey with the songwriter was an inspiration in and of itself.

First, Shellie appreciates the fact that Crosby was so tenacious: "She was a very small but very powerful and brave woman." And brave she was. She dedicated a large portion of her life to ministering and serving in the rescue missions of New York City, going so far as to live in the poorest neighborhoods to be close to those she sought to serve.

Crosby wanted to reach those most in need of her assistance or message. Said Shellie: "She wanted to be close to where the missions were so that she could spread the gospel. One thing that really touches me about her is that because she was blind she had a really wonderful sense of smell. She would go into the missions and her strategy was to seek out the man who smelled the worst and minister to this man."

One of the missions Crosby served in was the Bowery Mission in New York City's Lower East Side. A highlight of Shellie's career has been performing This is My Story, This is My Song there.

"She was full of life and full of joy. She loved to help people and she never let herself get down."
~Shellie O'Neal on Fanny Crosby
Dressing the Part

It was fun to talk costumes with Shellie. As with other customers who I connect with, I wanted to hear from her about tips for has for readers who are interested in her type of work.

When getting ready to put a costume for performing together Shellie says it is first important to do your research. Authenticity is the most important goal. Then she says to prioritize pieces of clothing that will stand up to makeup, heat, sweat, and wear and tear. A high-quality costume with durability is a must. That is one reason she loves shopping with Recollections. "One thing that amazes me about the blouses is that they still look so good. I work with costumes all of the time and these are some of the finest I have ever come across. They are extraordinary pieces."

Shellie says that it is important to do a lot of research for a proper portrayal. A college theater teacher, she enjoys looking at original sources and suggests that others do the same. Original photographs from various time periods (depending on how far back you go) can be found in newspapers, library databases, Harper's Bazaar, and Sears catalogs.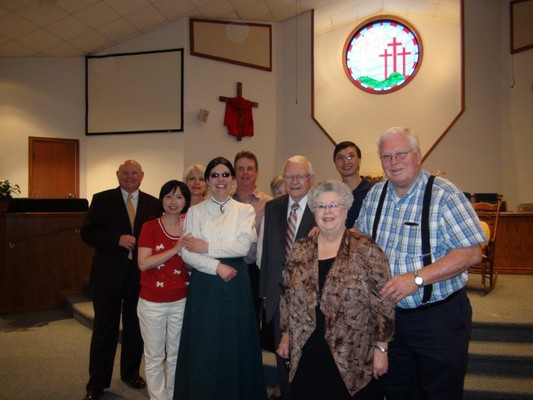 Shellie also suggests that you consider what will or won't show up on stage. For instance, when she was first beginning her portrayal of Fanny Crosby she wore an authentic chemise, but the extra layer only added warmth rather than adding to the look. On the other hand, she says that a petticoat is essential as it will ensure that your skirt is presented in the best way possible. Plus, it helps you to walk and move in the way that people during those time periods would have.
Thank you, Shellie!

Shellie is a busy performer! Besides many bookings of This is My Story, This is My Song, she also performs in a musical titled God Bless America: A WWII Radio Hour, appearing as a fictitious radio performer from the 1940s. She is also writing a musical for a student about Amanda Barry Smith.

You can learn more about Shellie O'Neal's work and upcoming performances on her website: ShellieOneal.com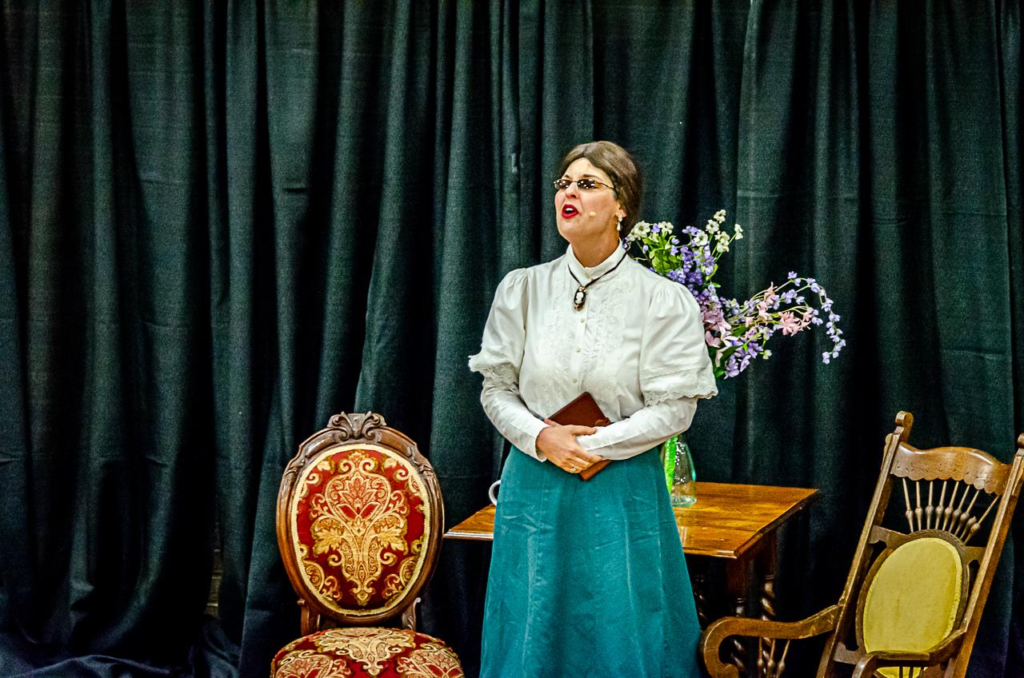 You may also enjoy: