I have recently returned back to Denver after another great trip to Tombstone, AZ. It was a magical few days full of new friendships, horseback riding, saloons, and of course, history. I picked up a copy of the Tombstone Times while I was out on one of my shopping excursions and was excited to see that the April issue shared the stories of several women who had spent time in my favorite town. Because I have come to love Tombstone so much it was fun to read about other women who felt the same way! Today I am sharing one of them with you, Nellie Cashman, along with some highlights from my trip.

When it comes to the Wild West it is easy to focus on the history of the men who put it on the map either as businessmen or buccaneers. But the west was won also due to the brave women who set aside customs and Victorian propriety to make it on their own or in a new way. I think I can relate!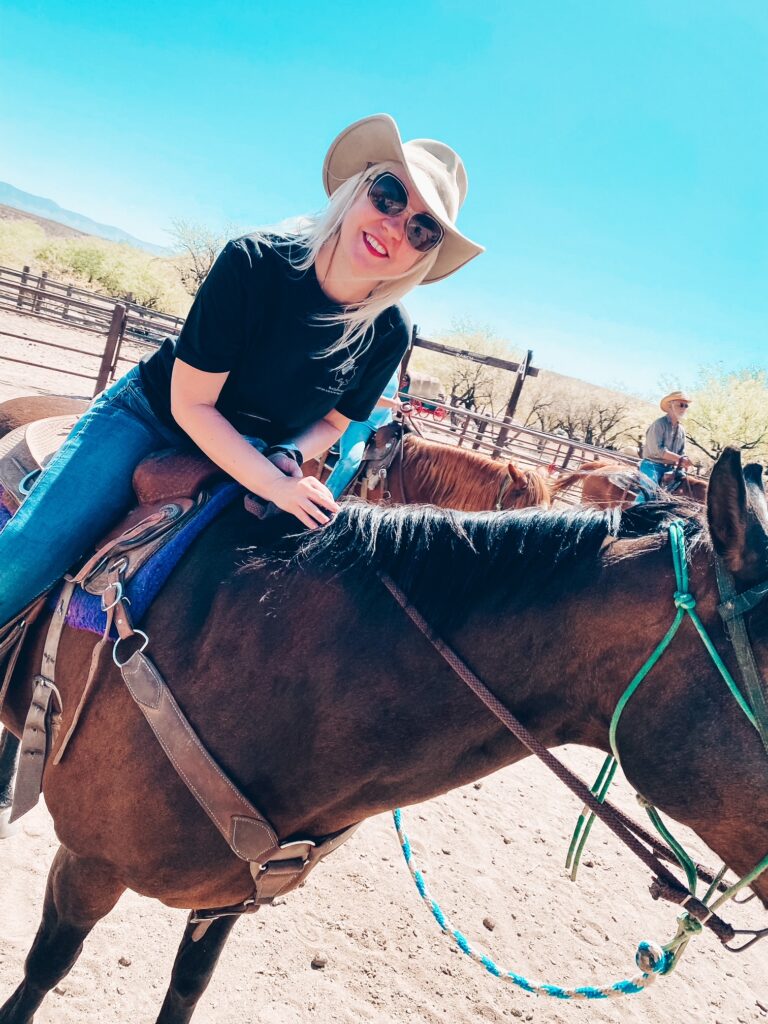 A life of kindness and adventure

Nellie Cashman lived a life of activity and good deeds. Says The Irish Times:

"There can't have been many gold miners in the American wild west who, at their funerals, were also spoken of as candidates for "canonisation". But there was at least one."

Nellie Cashman was an Irish immigrant who became beloved in America and in her home country. Considering the terrains she made a name for herself in, it is impressive that she was able to keep her spirits up and become so well known for her kindness. Not sure what I mean? Keep reading!

Born Ellen Cashman in 1844, her family migrated to Boston when she was five years old. The hardworking group would become established there before making their way west when the same fever that was impacting so many struck them as well.

Nellie was willing to forgo gender roles from a young age. Legend has it that as her family made their way west she took up work as a lift operator/bellhop during the Civil War. Although it wasn't uncommon for women to take up such roles during the war, she would continue to bend societal rules for the rest of her life. Part of the legend is that while employed in the role she met General Grant who planted the seed to head further west when he said "The West needs people like you." (Tombstone Times, p. 6).

Heading west and striking out
By 1865 Nellie and her sister had made it to San Francisco where Nellie immediately recognized the business opportunities the gold rush presented. She first ventured to serve the miners, working in restaurants and then entering into the hotel business in Nevada.

Lodging would prove profitable for Nellie, who built a reputation for offering clean rooms, kindness, and above-par quality. She was also known to be a firm businesswoman who was also willing to help someone in need, never refusing anyone for lack of funds.

Nellie's sixth sense for the hospitality industry would serve her well, as she would open and run successful establishments in various mining communities throughout western North America for most of the rest of her life. But she would also seek to go directly to the source of prosperity itself becoming a miner.

Canadian adventures

I'm not sure about her romantic life, but it seems that Nellie sought business and adventure above all else. She would eventually leave her family to seek her own fortune, being attracted to the opportunities she heard about in British Columbia.

Canada is where Nellie's story really takes a turn. She had originally ventured north to participate in the Cassiar Gold Rush. This didn't turn out to be the landslide she hoped it would be, but somewhere along the way in her mining experience she became quite the able outdoorsman. She would soon use this knowledge to save a community and make quite the name for herself.

In the winter of 1874 and while running another hotel, word reached Nellie that a group of miners had become stranded. Stuck in the snow miles away, scurvy was now making matters even worse. The rescue mission was led by Nellie herself.

And no easy mission would it be! Nellie and her crew spent 77 days locating and rescuing the men. She was gone so long that her death was reported in the local paper in February the following year: "It is feared that she has perished from the intense cold."

Survive she did, being hailed as The Angel of Cassiar.

Tombstone settler

From Canada, The Angel of Cassiar would begin my favorite chapter of the story, Tombstone. It appears that by this time Nellie had figured out that there was more money to be made in hospitality than mining itself, and she set up shop. She would first open a restaurant in Tucson where her sister was living. She would then go on to be one of the most well-known and successful business owners during Tombstone's heyday. Says the Tombstone Times:

"During her time in Tombstone, Nellis proved herself to be an intrepid entrepreneur, impervious to the rough and rowdy life in early Tombstone. Not only did she personally own and operate several places of business in the hospitality field – boarding houses and restaurants – she was also responsible for the financing and even the gathering of lumbar needed for the construction of Sacred Heart Catholic Church, built-in 1882. This would prove to be an incredible feat, considering the times, and the worrisome Apache, ever-present to obstruct the lumber harvest. But, as seen from so many of Nellie's adventures, worrisome matters never deterred her when she had her mind made up."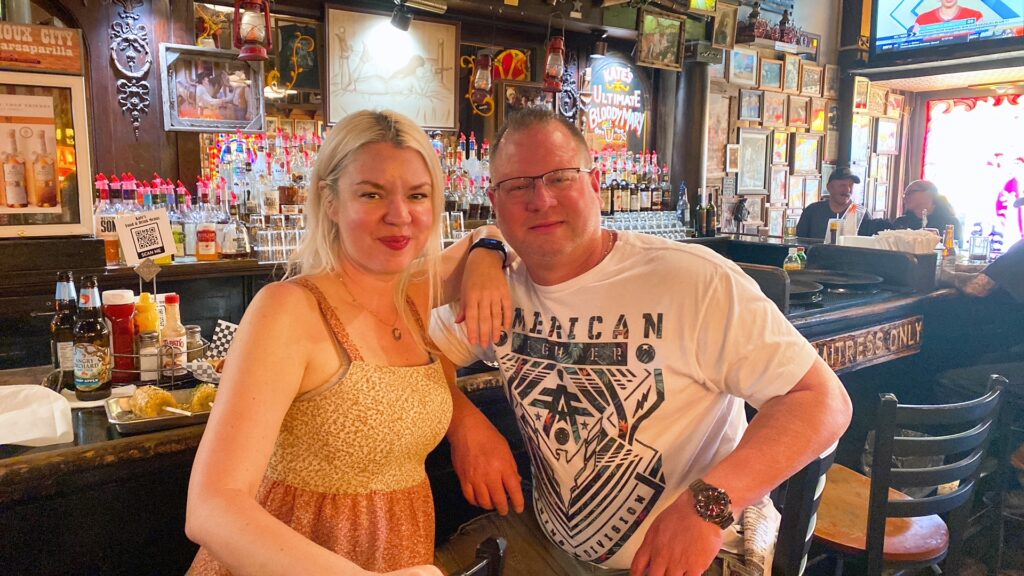 Nellie was well-respected and adored by the Tombstone community. I have read that she also learned some crafty fundraising, heading into saloons to ask for donations at the end of poker games.

Alaska, Arizona, or bust

Nellie must have had a stronger tolerance for extreme temperatures than I do! From the deserts of Arizona, she would make her way to Alaska, stopping in Montana, Idado, and Wyoming to prospect for mines. She arrived there for the first time in 1895 and would then travel non-stop, heading toward any possible large strike she heard about. She would often go between Arizona and Alaska, running successful businesses and prospecting as she went. The last decades of her life seemed to be fueled by pure wanderlust.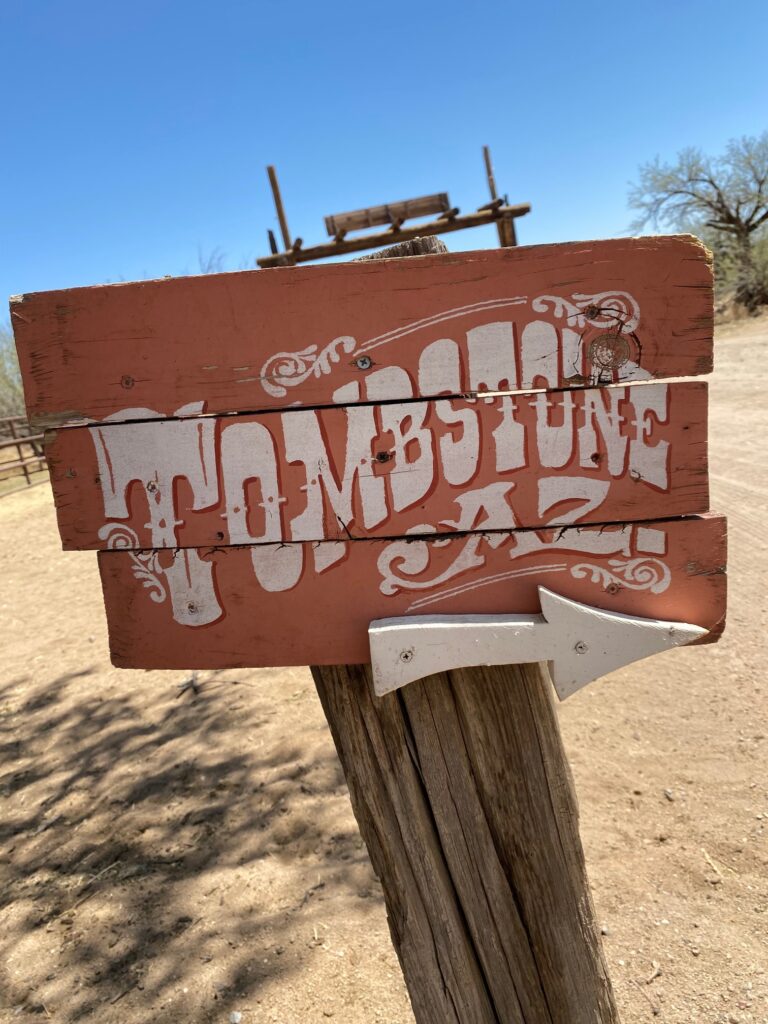 Nellie's heart seemed to be half in Tombstone and half in Alaska. She was remarkably the first woman to vote in Alaska, voting in 1912 to make the territory a state. Women had not yet been granted the vote in Alaska in 1912, though it is unknown whether or not she knew that.
In 1925 Nellie became sick with pneumonia. She passed at the Sisters of St. Anne hospital in Fairbanks, one of the several Catholic institutions she had helped to found, this one 25 years earlier.

Legacy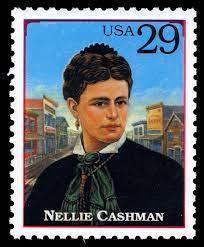 Nellie Cashman isn't just remembered in Tombstone. In fact, she left quite a legacy that is honored still today.

Among the many honors she has been posthumously awarded is a U.S. stamp as part of the 1994 "Legends of the Wild West" series.

Additionally, she was welcomed into the Alaska Mining Hall of Fame in 2006 and the National Cowgirl Hall of Fame in 2007.

I am so, so glad that I learned about Nelli Cashman on my most recent visit to Tombstone and look forward to my next visit to learn more!

Do you have a favorite woman from history for me to highlight?
More women's history fun:
5 facts about Margaret Tobin Brown (aka The Unsinkable Molly Brown)
5 Madams of the Wild West and What Made Them Famous
6 Fun Facts About Laura Ingalls Wilder