It would be hard to imagine children playing with paper dolls today, but there was an era when they were collected and well-loved. There was a window of time when paper dolls were all the rage, right before they would be replaced by the Queen Bee of all dolls to this day, Ms. Barbie herself. 1935-1960 marked the Golden Age of paper dolls, a time when girls were encouraged to daydream about dresses and domesticity. Illustrators became famous for their "cut-out dolls" and their owners spent hours lost in their imaginary worlds.

The paper dolls from the Golden Age are a feast for the eyes. There are four trends from the era that I thought would be fun to look at.

But first, some history
The first paper dolls can be traced to an upscale paper goods store that opened in 1809. London's Temple of Fancy published The History of Little Fanny the following year, putting them on the map and creating an entirely new type of children's toy.

Little Fanny's "history" was her journey to learn about how to be an obedient child, highlighting the misfortunes that would fall upon her when she failed. It included various outfits and bodies that could be attached to a separate head, a reverse concept from what would follow.

The success of the book and its accompanying doll led to a second book featuring a male counterpart, The history and adventures of little Henry: exemplified in a series of figures. From there the Temple of Fancy would publish a handful of other editions.

Read more about the first paper dolls in our post: Can Regency paper dolls encourage children to behave?
Paper dolls would continue to pick up popularity, being replaced at various times with wooden options and other types of dolls. This replacement would be seen especially during WWI. It would be followed by an enormous boom in demand as paper goods became available again and a plethora of girls' toys would become available to romanticize women's traditional roles and highlight the value of the domestic sphere.

Highlights from the Golden Age of paper dolls

Glamor girls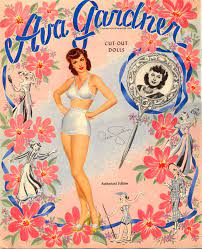 Besides a re-embrace of the domestic space, another societal shift shows up as a trend in paper dolls during the Golden Era. The proliferation of celebrities and admiring unknown people simply for the purpose of admiring them was a relatively new concept. Those on the big screen were especially popular figures. Women such as Rita Hayworth and Elizabeth Taylor were looked up to by girls who hadn't even seen their films. "Glamor Girl" paper dolls gave them the chance to dream about their dazzling wardrobes and play out what it would be like to live their seemingly perfect lives.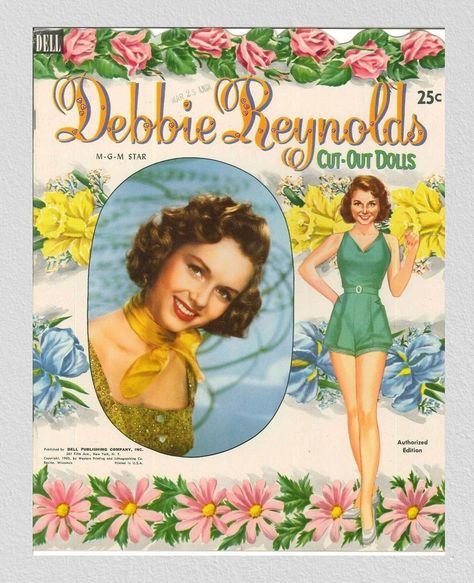 Jack and Jill magazine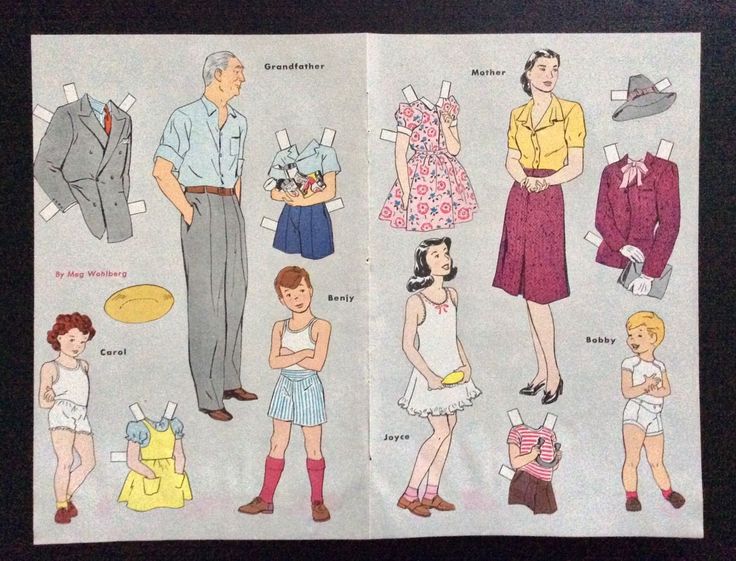 In the 19th century, it was women's magazines that included cut-out dolls, mostly for the purpose of promoting the clothing featured on the other pages. And while this continued to a certain extent in the 20th century, the feature was more geared toward the children of the women reading. This is partially because children's magazines began to include paper dolls, and with great success.

Jack and Jill was first published in 1938 and still runs today. "It promotes the healthy educational and creative growth of children through interactive activities and articles."

It also ran impressive paper dolls in its issues during the decades when they were trending. Their dolls mostly featured either family scenes or children the same age as their readers enjoying leisure activities.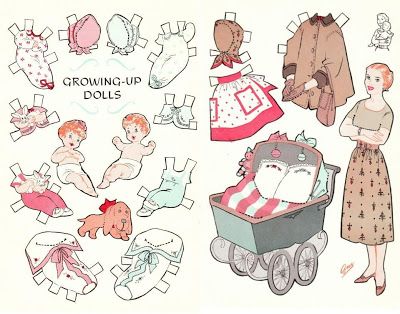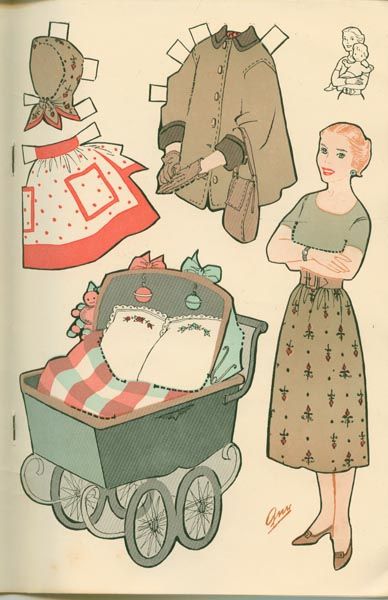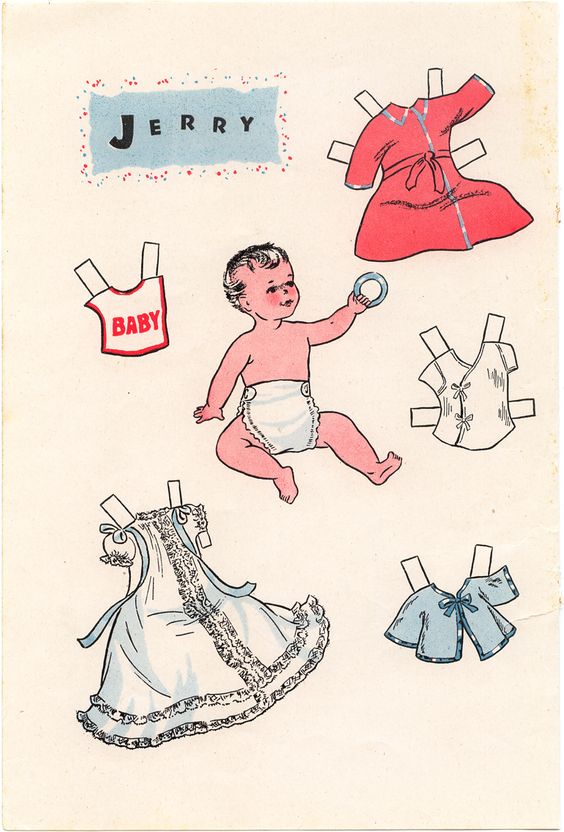 Queen Holden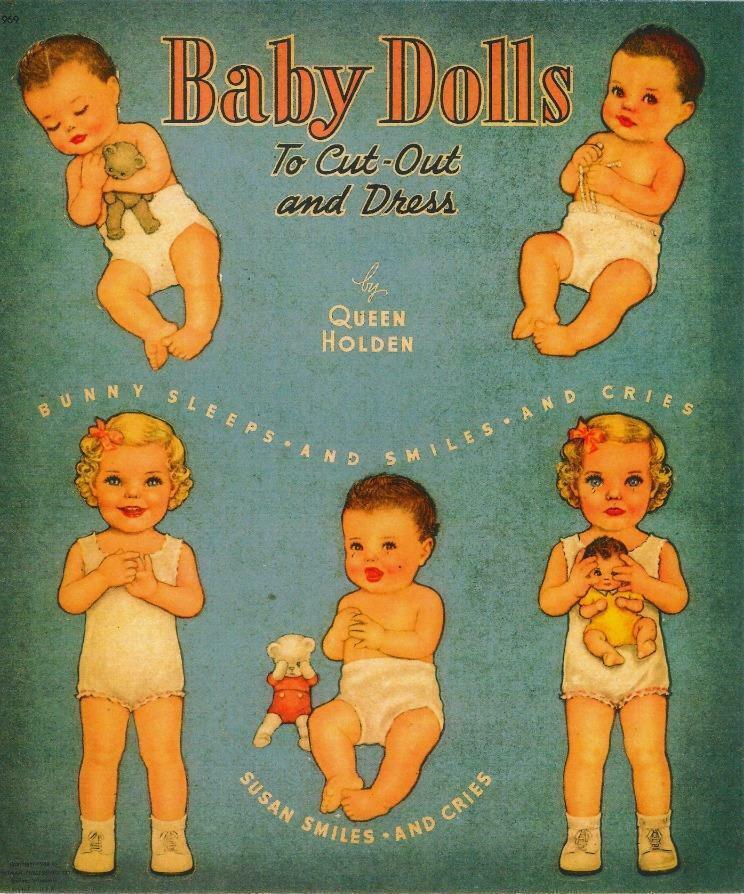 Paper dolls were so popular during this time that the artists who created them launched successful careers and became sought-after illustrators. One of these individuals was Queen Holden. Says The Original Paper Doll Artists Guild:
"We cannot discuss paper dolls of this era without introducing artist Queen Holden, who began her career with Whitman Publishing. She painted dear babies, winsome children, families and even movie stars from 1929 to 1950. Some of her best-loved paper dolls today are Baby Patsy, Judy Garland, Baby Shower, Hair-do Dolls, Carolyn Lee, Snow White and the Dionne Quints."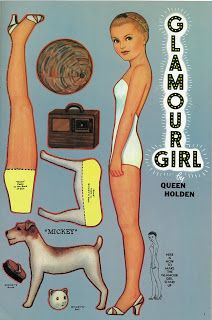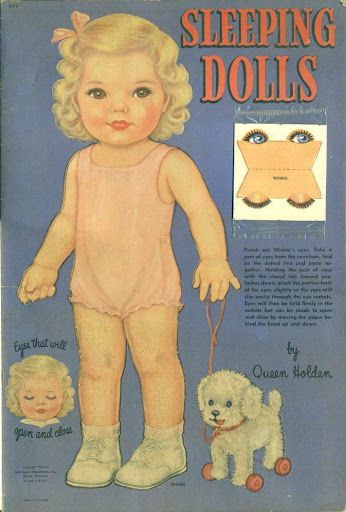 Hilda Miloche

Of the illustrators from these decades, I found the most cut-out dolls by Hilda Miloche.

Sadly, without the help of a library and possibly more I wasn't able to find out much about Hilda's life. This was surprising considering how prolific she was. I did learn that she was a highly sought-after artist, beginning her career with Whitman Publishing and having a style that is recognizable by collectors today.
Doesn't she have a cute and distinct style?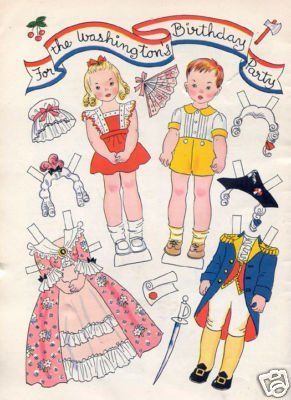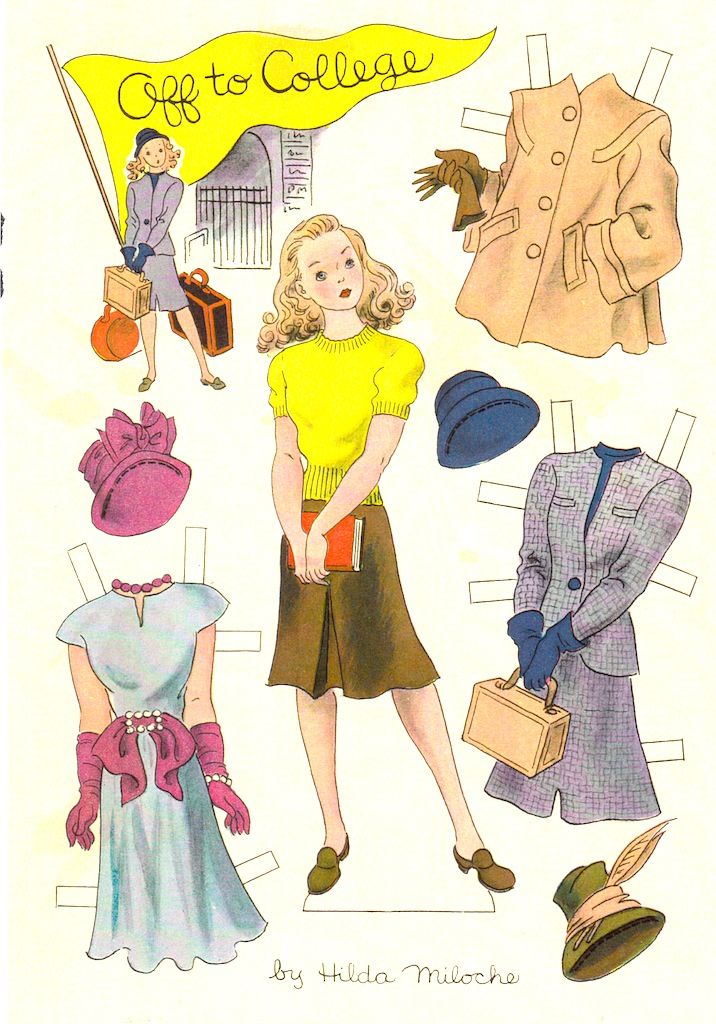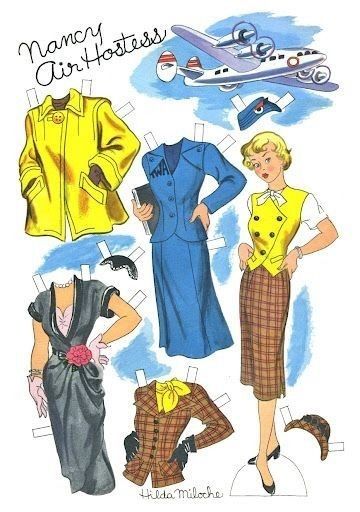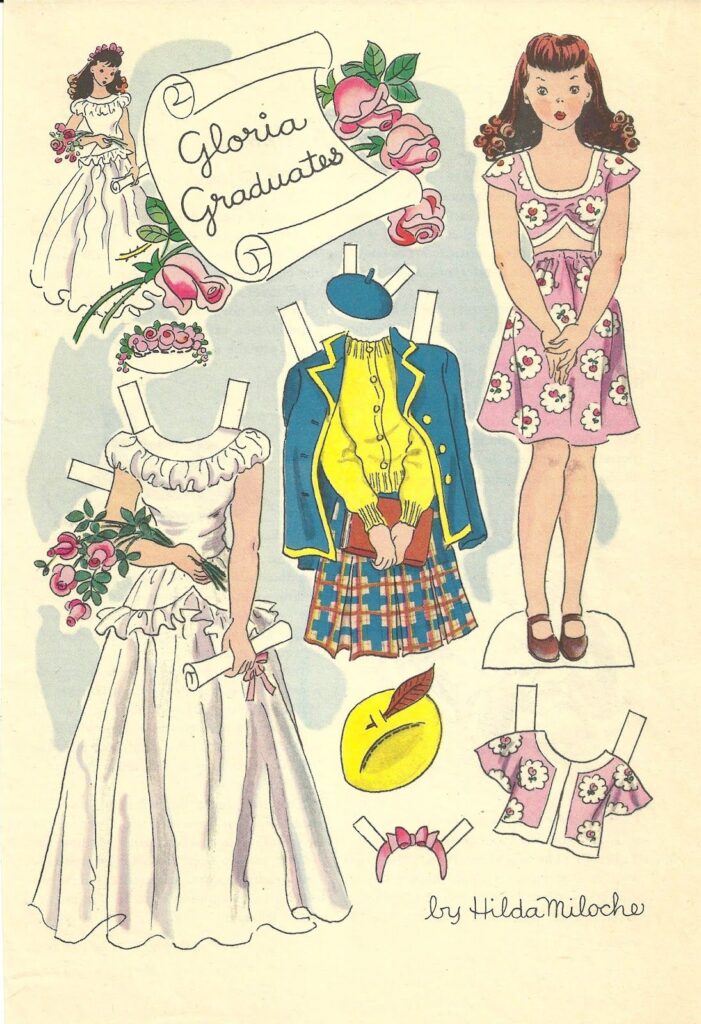 The end of an era
The Golden Age of paper dolls would be followed by a sharp decline in the popularity of the cute but delicate treasure. Barbie would come crashing onto the doll scene at an affordable price and with changes of clothing galore. The new queen of the scene would serve much of the same purpose that paper dolls did. Luckily, we can still enjoy the memories left behind.
You may also like:
The woman behind the Campbell's Soup Kids: Grace Drayton