As I am typing this a huge storm is making its way through Denver. It is a joy to be sitting in front of a large open window enjoying it from my dry third-floor apartment. The cool air coming in is very welcome after the heatwave that we have experienced along with much of the country. AND – it is the perfect setting to buckle down and finish this blog post after a week of being sick, especially given the topic.

I originally set out to write a post about Victorian rainwear, but found it difficult to get my research underway. It makes a lot of sense; Victorian women spent much of their lives in the domestic sphere and many would have little reason to spend time outdoors when rain was expected. Men's raingear starts to be seen during this time, but it is a challenge to find examples of similar clothing for women until the 1920s as women were spending more time in public places than ever before.

Raincoats and accessories tended to be quite drab until the 1940s and then emerged in a lot of fun ways along with other fashion trends in the 1950s. It remained colorful and creative for a few decades, becoming less so once again in the 1980s and in my opinion, remaining that way still today. Maybe we can change that. As we slowly start to make our way into the colder months perhaps you'll take some inspiration from these examples of 1950s rainwear.

Keep your poodle skirt dry

One of my favorite looks from the 1950s is flared skirts. Whether following the trends New Look from Dior or wearing a whimsical poodle skirt, it was one of the most prevalent styles from the decade. Some of these skirts could be quite wide and therefore a new cut for jackets needed to be designed in order to fit over it. These coats came in two primary looks: a spacious box-cut and a coat that tied at the waist and included a flared bottom half to replicate the silhouette. Below are some examples.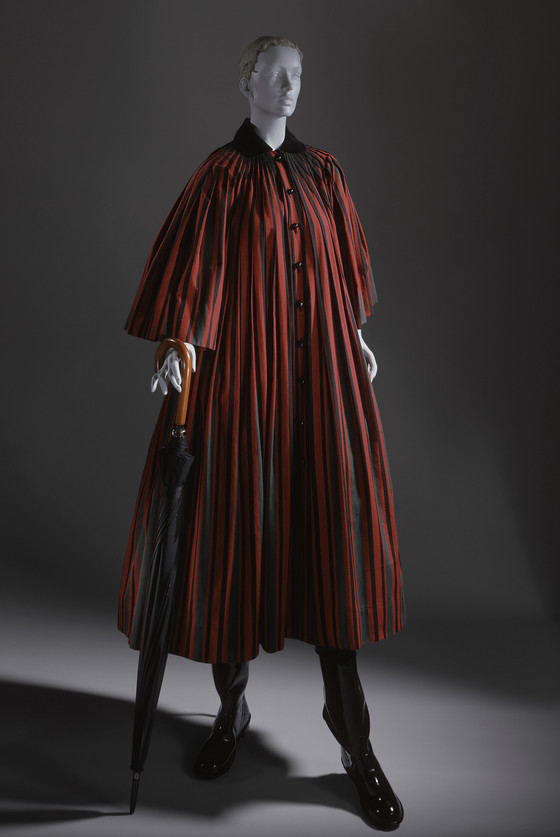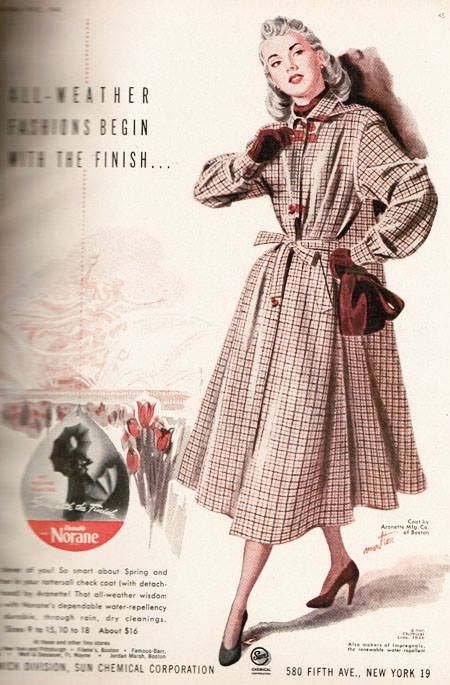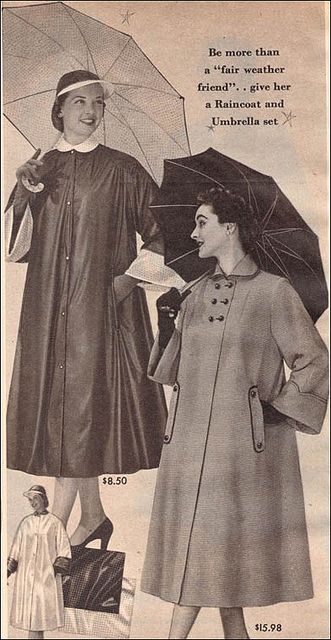 1950S rainwear: lots of color

More color was used for raincoats and accessories in the 1950s than in previous decades. This would set the stage for many bright, funky designs in the 1960s, but in much different cuts and styles.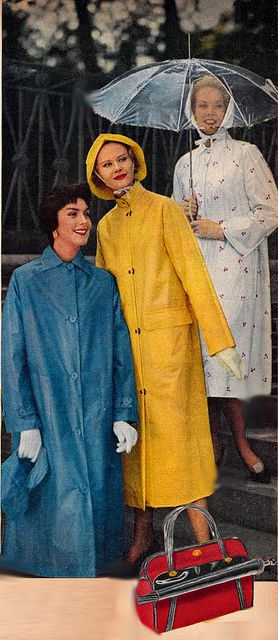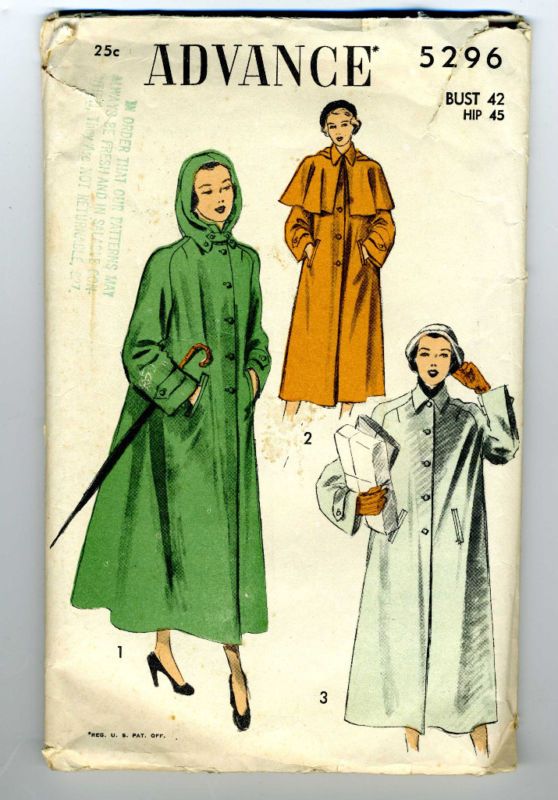 Compact coverage

People around the country enjoyed experimenting with new conveniences in the 1950s. Plastic products were all the rage and new inventions were emerging each day to make life easier. This trend extended outside of the home to products designed to protect one from the rain, one of the most notable being the Pakamac.

The Pakamac was a very thin raincoat that was meant to be folded into a small pouch that could be tossed into any handbag, preventing the user from ever being without a coat and thus prepared for any unexpected storm.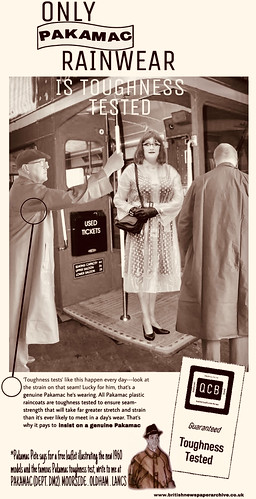 Rain Dears and 1950s galoshes

I enjoy wearing rainboots and being able to still head out to my favorite pub when there are puddles every few steps in my neighborhood. When we have stormy weather here in Denver I will wear my boots all day long, but it looks as though mid-century women weren't quite ready to give up their pumps even to keep them dry. Various covers hit the market to keep women's feet dry though…I'm not sure how well these would have worked!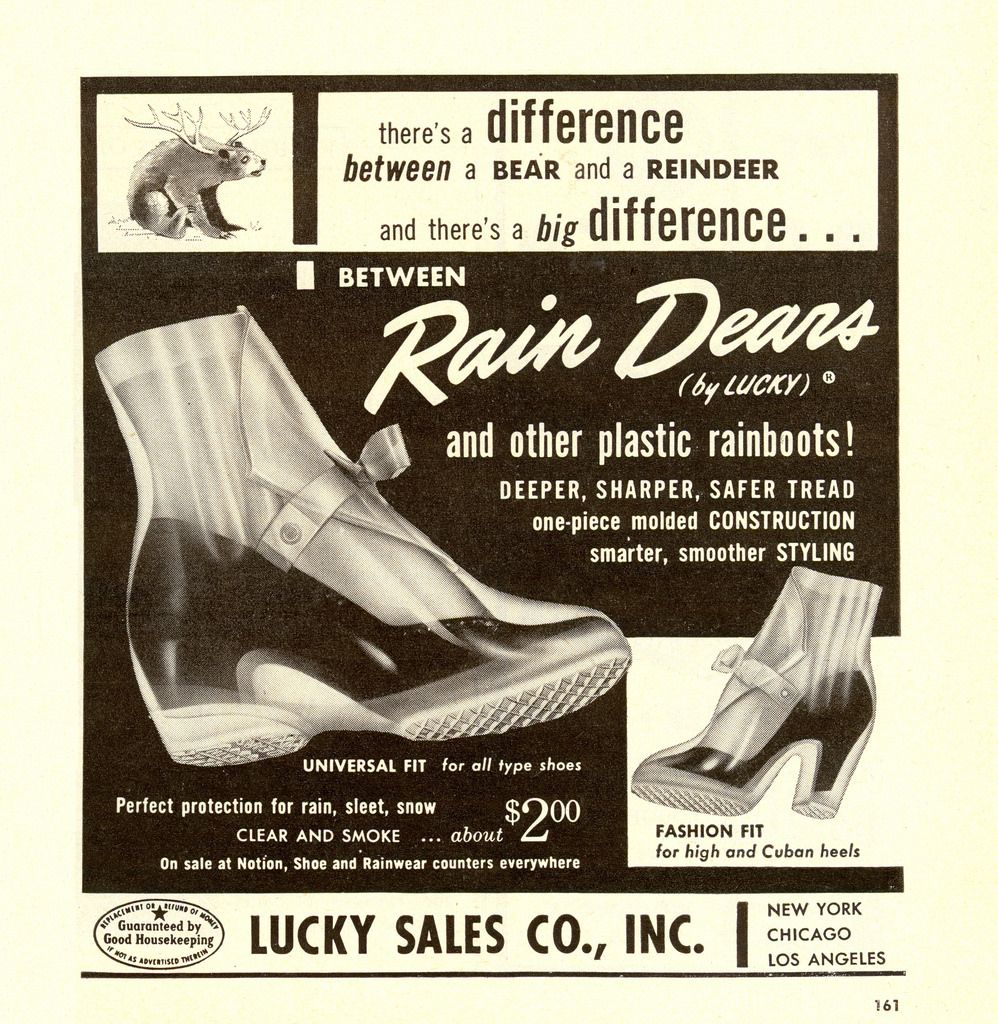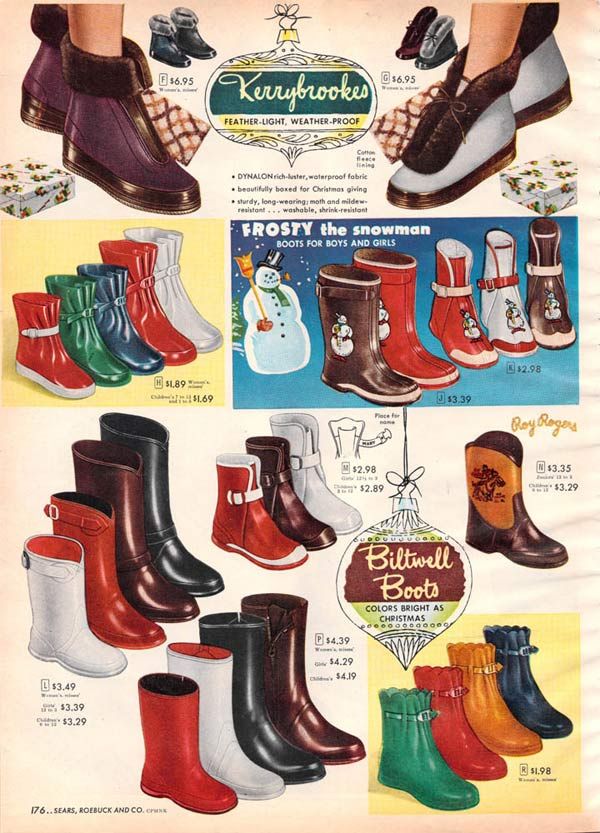 Snap Bonnets

I've saved my favorite 1950s rainwear trend for last. Following the concept of the Pakamac, options for rainhats and caps helped to ensure that the intricate curls and hairdos of the decade remained pristine. Some of you may be familiar with Rain Mates, the scarf-like plastic caps that might still be sitting in our grandmother's closets.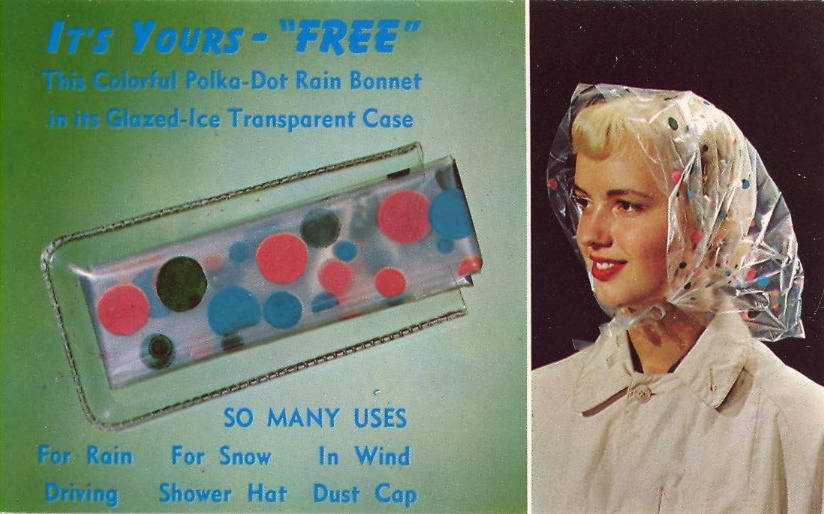 There is an online forum discussing the nostalgia of Rain Mates here.

Snap Bonnets took the concept of compact protection to a new and very feminine level, creating not just protection for curls but cute accessories. Can you imagine carrying a rainhat on your keychain?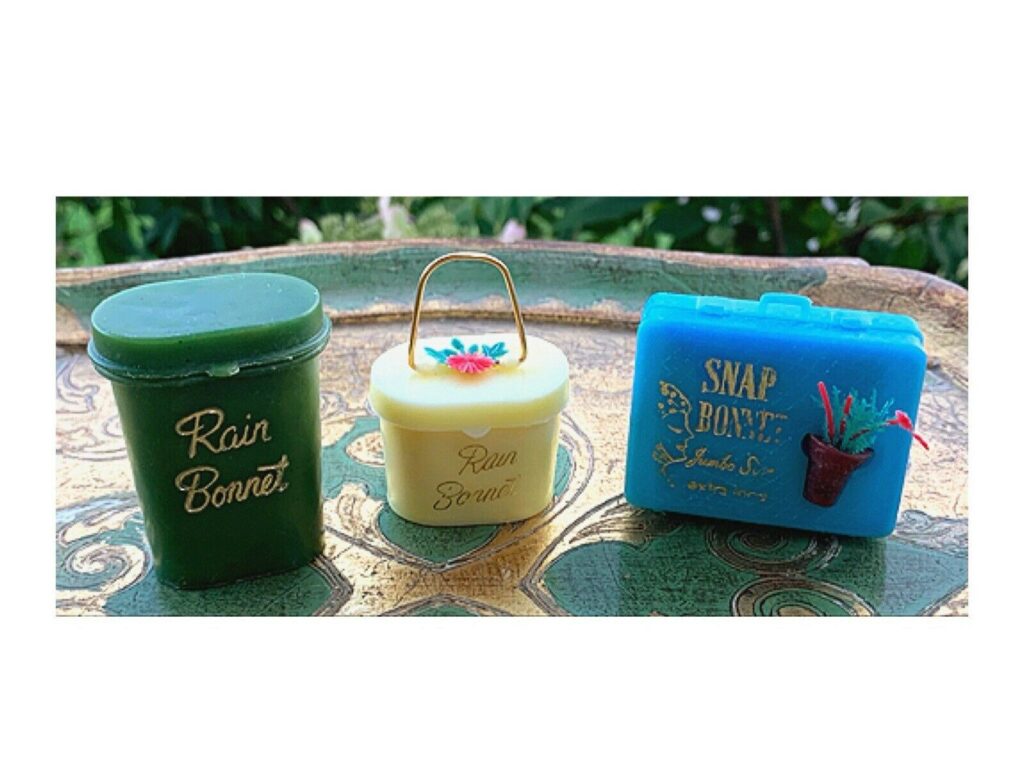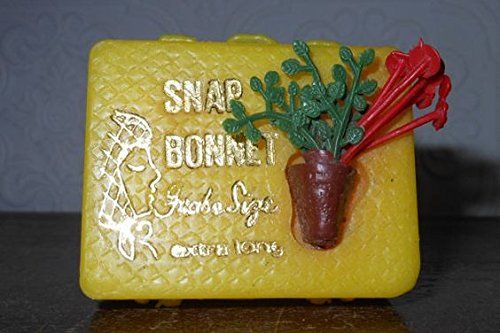 Love the 1950s? You may also enjoy:
The Fun History of the Poodle Skirt