Welcome to February dear readers! It's a chilly month here in the US, so why not cuddle up with conversation starters to keep you going even when you're stuck inside? Some famous people from history were born this month, and some famous people found themselves beheaded as well.

Grab your hot chocolate and let's learn about February! If you have a February birthday let us know in the comments.

February: did you know…?

Did you know that January and February were the last two months to be added to the Roman calendar, way back in 713 BC? Before that, winter was a time of pure hibernation and was considered to be "monthless."
Happy Black History Month! The occasion was established in the 1970s, with President Ford recognizing it in 1976 as part of the US Bicentennial. It is observed in the United States, Canada, and the United Kingdom with notable participants being:
The Library of Congress
National Archives and Records Administration
National Endowment for the Humanities
National Gallery of Art
National Park Service
Smithsonian Institution
United States Holocaust Memorial Museum
Brrrrrr! February is considered to be America's snowiest month.
The month's birthstone is amethyst, a vibrant purple prism stone found in many parts of the world (and my favorite stone!). Read more here.
February Birthdays
February 1:
Hattie Caraway, the first woman elected to the U.S. Senate, was born in Bakersville, Tennessee. Her husband became the U.S. Senator from Arkansas. Following his death in 1931, she filled the remainder of his term, then was elected herself, serving a total of 14 years (1878).
February 2:
Irish novelist and poet James Joyce. His works include Ulysses, and Finegan's Wake (1882).

February 3:
Gertrude Stein, poet, author, art critic, famous for her phrase, "A rose is a rose is a rose is a rose" (1874)
Elizabeth Blackwell, the first female physical in the US was born near Bristol, England. As a girl, her family moved to New York State. She was awarded her MD by the Medical Institute of Geneva, New York, in 1849 (1821).
Norman Rockwell, famous artist and illustrator who documented American life. Best known for depicting ordinary scenes from small town American life for the covers of Saturday Evening Post magazine (1894)

February 4:
Rosa Parks, "Mother of the Civil Rights Movement," (1913)
Betty Friedan, author and activist, wrote The Feminine Mystique (1963), cofounded the National Organization for Women (NOW) in 1966 (1921)

February 7:
Laura Ingalls Wilder, author of beloved Little House books (1867)
Charles Dickens, novelist and social commentator. Notable works include Great Expectations, Oliver Twist, and A Christmas Carol (1812).

February 9:
Alice Walker, writer, first African-American woman to win the Pulitzer Prize for fiction, for The Color Purple (1944)

February 15:
Susan B. Anthony, national suffrage strategist, lecturer, activist, world changer (1820).

February 20:
Angelina Grimké, abolitionist. Wrote An Appeal to the Christian Women of the South criticizing slavery in 1836, after which a price was placed on her head should she return to South Carolina (1805)
February 22: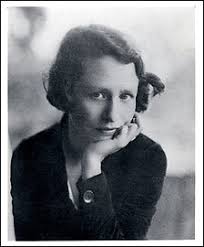 Edna St. Vincent Millay, first woman to receive the Pulitzer Prize for Poetry (1892).
February 27:
Henry Wadsworth Longfellow, American poet (1807)
Notable things that happened in February
February 1, 1978: First postage stamp to honor a black woman, Harriet Tubman, is issued in Washington, DC


February 6, 1952: King George VI of England died. Upon his death, his daughter Princess Elizabeth became Queen Elizabeth II, Queen of the United Kingdom of Great Britain and Northern Ireland. Her actual coronation took place on June 2, 1953.


February 8, 1587: Mary Stuart, Queen of Scots, was beheaded at Fotheringhay, England, after 19 years as a prisoner of Queen Elizabeth I. She became entangled in the complex political events surrounding the Protestant Reformation in England and was charged with complicity in a plot to assassinate Elizabeth.


February 12, 1554: Lady Jane Grey, the "nine days queen" was beheaded at the tower of London at age 16.
More winter fun:
Staying warm in the Victorian winter
Vinegar valentines – a look at Victorian cruelty
Stay warm with one of our winter fashions: