We are going to try out a new feature here on Recollections! Knowing how much our community loves all things history, fashion, and women's history related we will now be gathering news stories through the month that includes the latest in research on each topic.

What history news would you like us to make sure to cover here or in new blog posts? If you have an idea or fun news story to share be sure to let us know in the comments.

January 2023 history news roundup
Rare manuscripts show up in the oddest of places! Can you imagine a Roberts Burns debut poetry collection used to keep razors clean? Apparently, this barber shop had no idea what it was in possession of!

Do you love huge coffee table books with tons of colorful photos but find that they collect dust more often than not? Here's a great idea for using for favorites while sprucing up your study or living room at the same time.
Victorians were concerned with personal growth as well, though they were a little less focused on "self-care" as we view it today. Read about how they focused more on hustling with their New Year's resolutions.
The National Portrait Gallery in London's latest acquisition is a toilet. What should they do with it? Check out their plans for this 3million pound purchase.
Many of us will know that Victorians had some funky photography and a different interest in the dead than we do today – here's how they combined the two.


The Queen worked up until nearly her final moments. This touching account of her last days takes a look inside Balmoral Castle and what went on.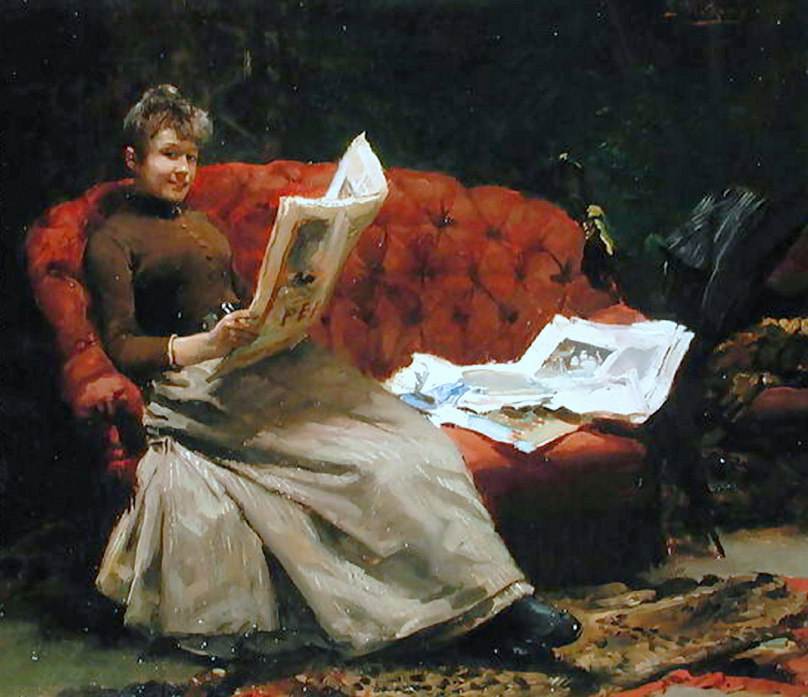 Downton Abbey fans will be familiar with butler bells, but dumbwaiters? This blog post takes a look at 13 home features that may have seemed innovative at one time but are rarely seen today.

Did you know that one of the first ice cream empires was started by a woman? Or that fish and foie gras were early flavors? It may be too cold to think too much about ice cream this week, but we think you'll enjoy this history piece.

Sigh. Victorian women sure tried hard to carve out a place for themselves in this country. Sadly, while it was a great idea, the first women's-only bank was started by a female fraudster. It would take years for it to be tried again.

Do you love swoon-worthy homes from the past? If you are, you are probably familiar with the Queen Anne style. This particular home will get you planning your next purchase or renovation.

Victorian women are now remembered for many things, but boxing? Well, new research shows they put on gloves, and even fought men before gaining the vote.

We need to cover this woman on this blog! Ethel Payne was one of the most influential journalists of the mid-century, and she used her enthusiasm for a bit of attention to get her stories of choice uprooted.
More from the Recollections blog:
Did Queen Victoria turn Victorian Wedding Dresses White?
The Victorian Study of Snowflakes
The stories behind five of Queen Elizabeth II's most famous looks