The classic Civil War movie Gone with the Wind is known for more than its melodramatic plotline and iconic theme music. Its costumes are some of the most recognizable in the industry. The costumes are so iconic that they are even the subject of comedy sketches, such as the curtain rod scene in Carol Burnett's comedy sketch "Went with the Wind." Recollections specializes in Civil War dresses, and we have some striking comparisons for our dresses to ones in Gone with the Wind. Here are our top picks for Civil War dresses for costumes from the film:
We are going to start right at the beginning of the film, which features Scarlett in an unforgettable white ensemble. Our Farrah May dress is similar in structure and feel. With some petticoats and hoops, it could easily have the same volume as Scarlett's dress. It also has the same soft, flowing feel that is echoed in the layers of Scarlett's gown.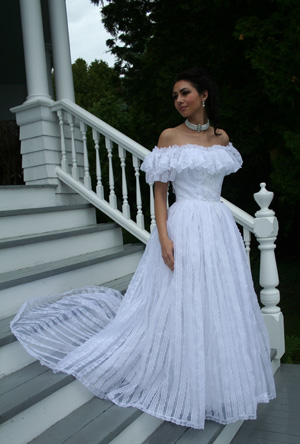 Scarlett's green dress has plenty of women green with envy. Its pattern and the off-the-shoulder sleeves are the most notable characteristics of the dress, and we believe that our Emma dress is similar in many of the same ways. The soft lace and vibrant pattern, paired with the structure of the dress, makes it a match.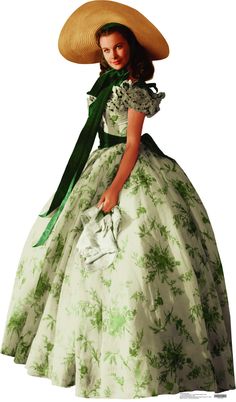 Although Scarlett never wears this dress in the movie, it's famous because of the temper tantrum Rhett throws. We want you to look just like Scarlett, but hopefully while you're wearing our Chantelle gown you don't get whisky thrown at you! This rich taffeta ball gown is almost an exact match to Scarlett's gown and will have you looking like a real Southern Belle.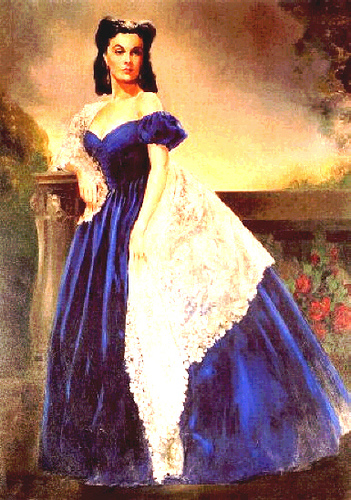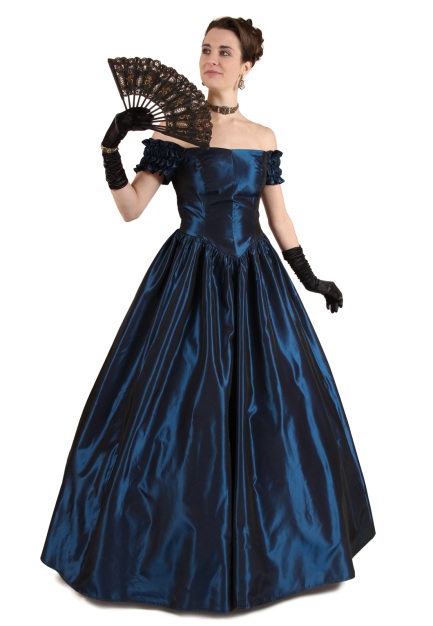 Scarlett was more than just a pretty face in the film—she was a hard business woman who ensured her own survival and the survival of her family. Our Lady Anne Civil War dress is professional and stylish at the same time. The lush velvet is powerful and wealthy, which is more Scarlett than anything else.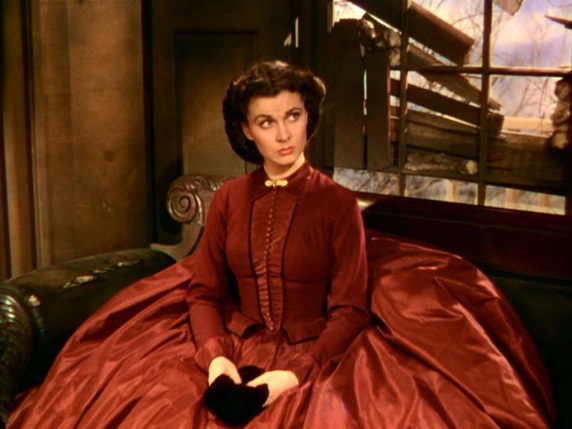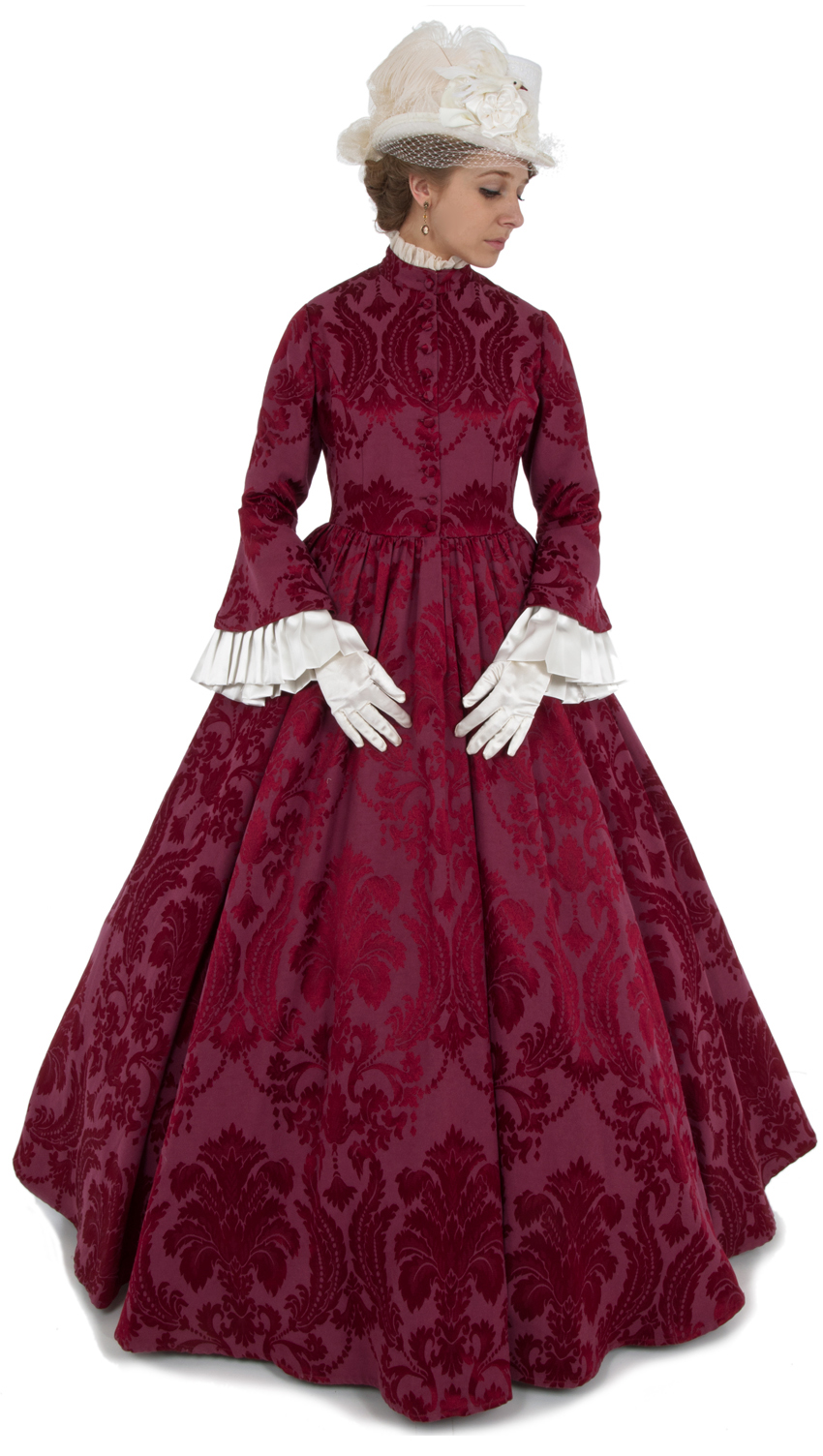 Scarlett ended up mourning throughout most of the film, which means that she was draped in black for many of her costumes. Our Helena gown has all the beauty of a Civil War in complete black that's fit for mourning. After getting this Civil War dress, the only thing left to decide is which husband to mourn!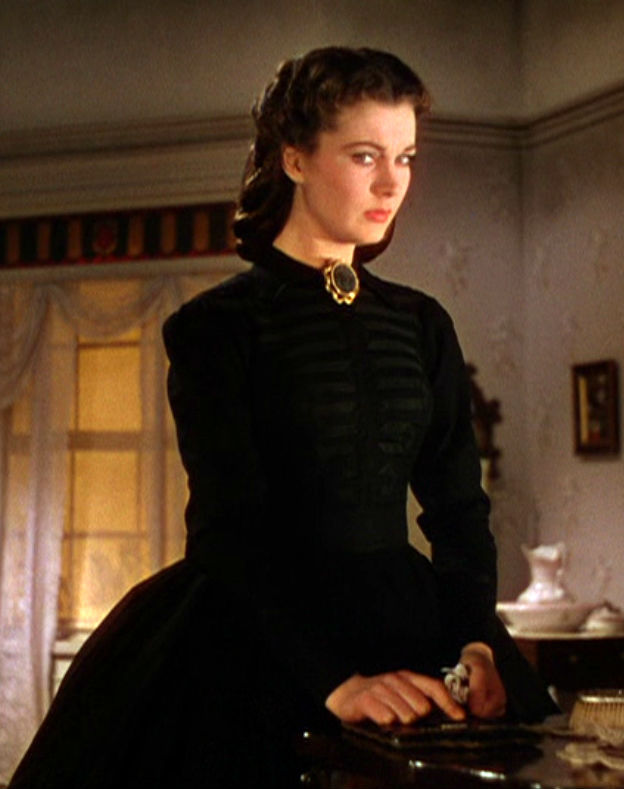 Scarlett O'Hara is one of the most recognizable and iconic movie figures, and will continue to live on through posters and figurines for years. During your next reenactment or event, consider dressing as her or using elements of her style. Recollections will have you covered for whatever Civil War dress you need, but our Scarlett options are too good to pass up!