Are there any Civil War heroes laid to rest in your town? Are they being remembered with properly marked graves? We recently heard from a customer who was preparing for a dedication of three graves for Union soldiers in her town of New Baltimore and just had to learn more. What we uncovered is a local hero who has taken it upon herself to make sure local veterans are remembered, and then some.

Amy Shirkey-Withrow started volunteering for the New Baltimore Historical Society just five months ago after becoming interested in helping with a project to clean up and polish headstones in her local cemeteries. She began posting photos of her work online and before long was put into touch with another local doing the same work who offered to teach her more about it and became a valuable resource. The two started visiting more historic gravesites and before long Amy started using the website Find A Grave to locate veterans from New Baltimore. What she discovered would lead her on a journey she wasn't expecting!

Amy discovered that there are several Union soldiers resting in New Baltimore. Getting curious to know if their graves were being looked after she set out to locate them. It didn't take long to learn that three of them were in unmarked graves. Although they had given so much to their country and community, Robert Morton, Nelson Carpenter, and David Blay were resting recognized in their respective cemeteries. This was something that Amy couldn't let go: "It broke my heart seeing that they were unmarked. Civil War veterans. They are so important to our history."

Amy was so troubled to find that these men were resting in unmarked graves that she reached out to Macomb County Veterans Services to see what she could do to get them headstones. She was put in touch with the Department of Veteran Affairs and their National Cemetery Administration Department that supplies the headstones. Because of the time that has passed she was given special permission to coordinate their headstones despite not being a family member.
Dedication ceremony

To add to the excitement of all that Amy has accomplished, official dedication ceremonies will be held on September 18th for each of the men. To me, it is also a touching recognition of Amy's efforts.

When I asked Amy what the most surprising thing about this project has been she said it was the number of people who have been interested in helping with the ceremony and interested in ensuring that their local veterans be remembered.

The ceremonies will be events that create memories for all who attend. Held at both Oakwood Cemetery and St. Mary's Cemetery in New Baltimore, Michigan, they will include a service presided by a military chaplain, performances by the First Congregational Church Choir, the playing of Taps, the presentation of colors, Union Civil War reenactors, an appearance by the mayor, and an address by Amy.

In her address, Amy will give a bit of information on each man. Here is some of what she has learned about Robert Morton:
Born in 1832
Immigrated from Ireland to the United States in 1858
Enlisted in 1861 in Romeo, Michigan at age 26
Wounded in action in 1862
Promoted to corporal in 1865
Was married in 1867 and had 11 children
By 1870 he was working as a farmer in Michigan, where he would live the rest of his life until his death in 1922

Fortunately, Amy was able to get in touch with two descendants of Nelson Carpenter, a remarkable man who fought in no less than 45 engagements. At least one will attend his dedication ceremony in September.

Giving the public access to local history

Giving New Baltimore access to the history of its veterans has become a passion for Amy. Besides all of the hard work that she has put into the headstone project, when the New Baltimore Historical Society museum reopened this summer she made sure the many artifacts related to their service be on display. The museum now has display cases that include artifacts from the various wars such as:

Civil War dress sword
William Dubay's Civil War discharge records
Civil War badge
WWI songbook and meal kit
WWII paperwork and photos
WWII Navy uniform
Korean War uniform
Korean War badges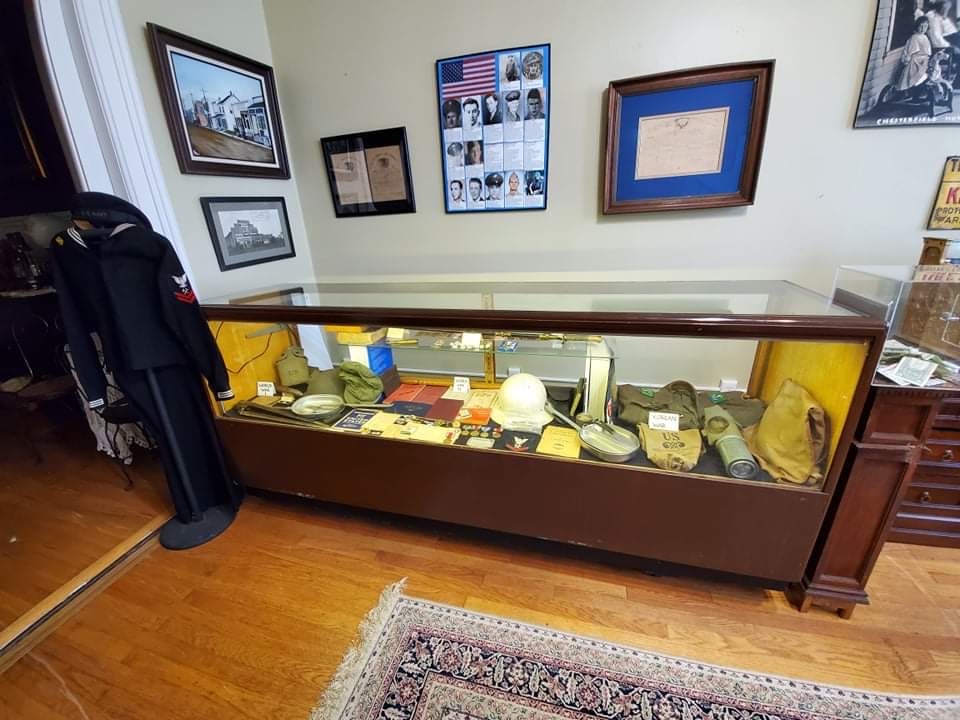 What's next?

Although she has only been involved for five months, Amy now serves on the board of trustees for the New Baltimore Historical Society. The museum has seasonal events including a Halloween Haunted House and a Christmas event that they hope to put on. And as for future projects to remember war veterans? Well, Amy has already discovered another unmarked grave that she plans to start researching.

It is a reminder to us all that we can make an impact.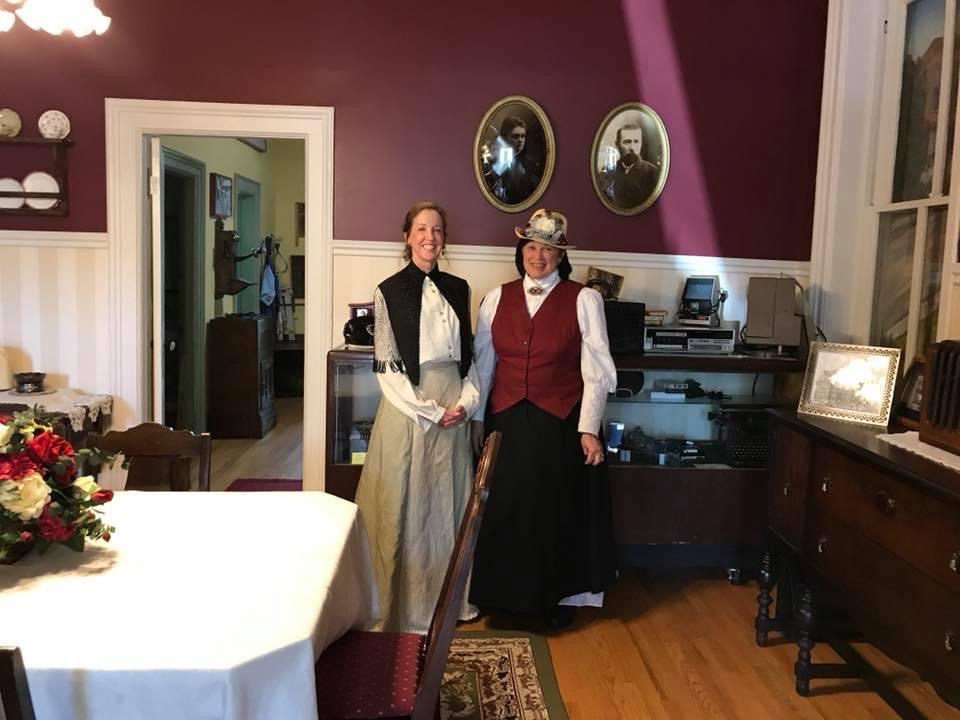 Make a difference in your own community

I was so impressed with the outcome of Amy's work and made sure to ask her how others who want to do similar things in their community can get started.

First, if you are aware of the names of war veterans in your area, head to Find a Grave to search for the locations of their graves. This is a fast way to see if they are being properly remembered with a marked headstone.

If you are especially interested in genealogy, working with Find a Grave is a great way to make a big difference. The website is an invaluable resource for those looking to identify family members and people from the past they want to honor. There are many ways to help. You can learn more here.

Next, Amy says to locate books that list the war veterans in your area. Civil War veterans are especially important to locate. These books will have lists of the basic information on where they are buried, allowing you to visit their resting places and view their headstones.

If you get to the point where you want to explore securing a headstone for a war veteran, Amy recommends contacting the National Cemetery Association.
More stories from the Recollections community:
Shellie O'Neal: bringing Fanny Crosby to the stage
A chat with the American Prohibition Museum
Tina Fiorda: Hannah Swensen Mysteries costume designer