Lillie's – the Victorian Pearl of New York's Theatre District
Not far from Broadway's glitz and glamor lies a grand saloon and eatery, Lillie's Victorian Establishment. Channeling another time and place, Lillie's resembles a beautiful antique shop from the outside. An unexpected experience awaits those who venture through its doors.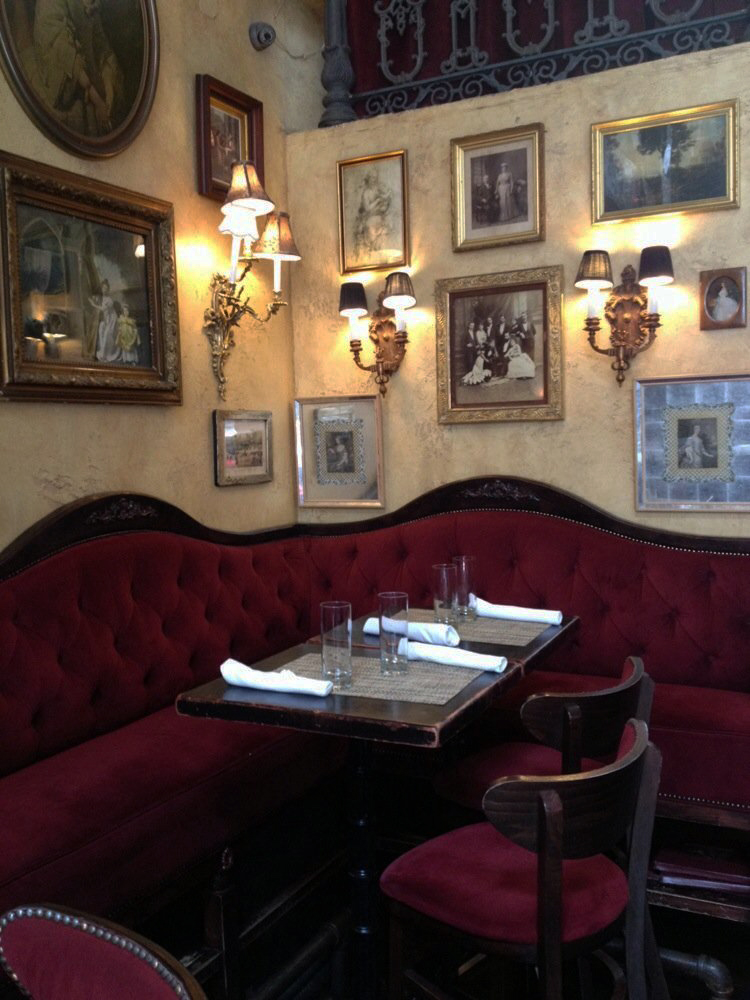 The ceilings tower above you and feature beautiful embossing and colorful decoration.  Behind the bar, marble columns rise to meet intricately carved wooden mouldings. The architecture is exquisite; much of it historically accurate. Many of the antiques and the ornate wooden carvings were found in the ballroom of an 1800s estate in Northern Ireland. Lillie's Victorian Establishment. The Union Square location features a carved wooden bar and furnishings from a Victorian mansion in Belfast.
This representation of one of the last Victorian 'gin palaces' that once flourished in the industrial cities of Northern Ireland and England serves a wide range of food and drink. The ambiance is warm and invites you to slow down and linger. It envelopes you in Victorian charm and grace, much like its namesake, Lillie Langtry.
Lillie Langtry – the Inspiration
Emilie Charlotte LeBreton was born on October 13, 1853, on the Island of Jersey. She had five older and one younger brother. Her brothers instilled a toughness in her that served her for the rest of her life. Her nickname was Lillie and she was acknowledged as the most beautiful girl on the island in her early teens.
Lillie was captivated by talk of London's high society. She shunned marrying local suitors and instead married Edward Langtry in 1874. This allowed her to trade in island living for a substantial home in Southampton. Her husband was absent often, which left her very lonely. During a bout of typhoid fever, she told her doctor that she wanted to go to London more than anything else in the world. Her doctor persuaded Lillie's husband to allow her to recover in London.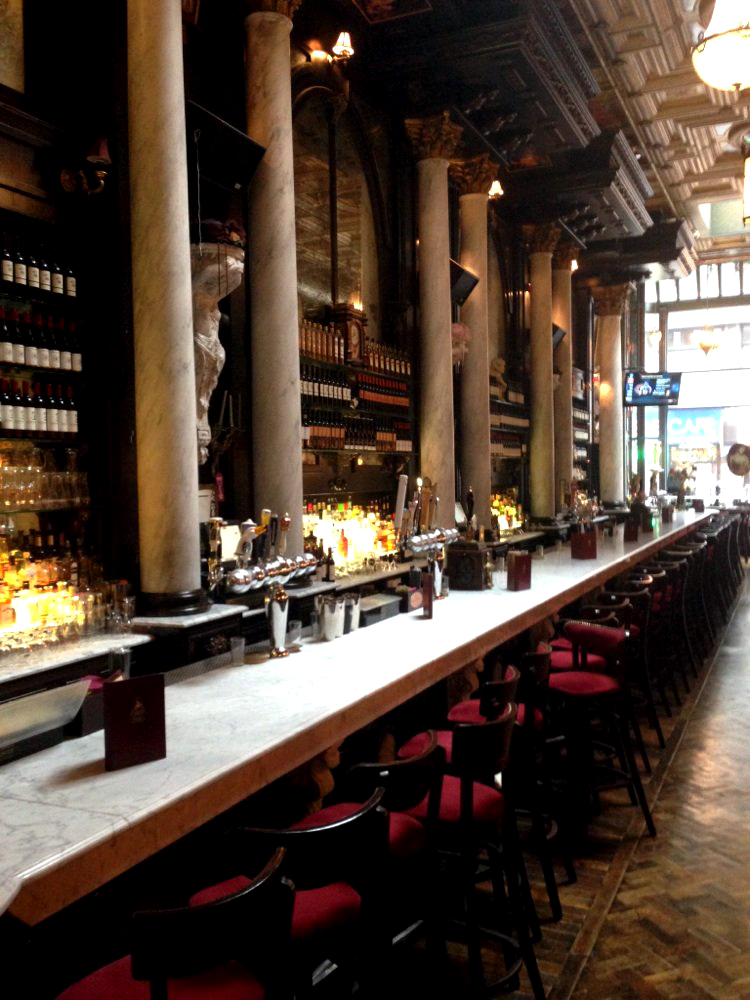 Not long after arriving in London, she attended a formal dinner where she impressed the other guests with her natural beauty, intelligent conversation, outspoken views, and wit. This was a refreshing change during an age when women were generally seen as demure. She caught the eye of the Prince of Wales (Victoria and Albert's son), who although married (as was Lillie), pursued her. She soon became his mistress to the exclusion of all others.
A popular socialite, she was able to attract the same sort of hysteria that is only reserved for the most famous film stars and pop stars of today. George Bernard Shaw and Oscar Wilde both sang her praises. She even developed a respectful and affectionate relationship with Princess Alexandra, the long-suffering wife of the Prince of Wales.
After a falling out with the prince, Lillie fell dramatically from the graces of London society. She was left without friends and without credit. Her husband was not as wealthy as first thought and terribly socially inept. Lillie needed to reinvent herself or go bankrupt.
Through the prince, Lillie met and became friends with French actress, Sarah Bernhardt. Sarah persuaded Lillie to become an actress and capitalize on her fame. Her career soon blossomed. The prince eventually forgave Lillie and was known to help her with her lines as well as attending her opening night performances. The romance was over, but they remained friends.
Lillie Langtry came to the United States in 1882 to fulfill her dream of becoming a world famous actress. The theater burned down on opening night, leaving only a charred sign containing her name. This event ensured Lillie's fame throughout the United States.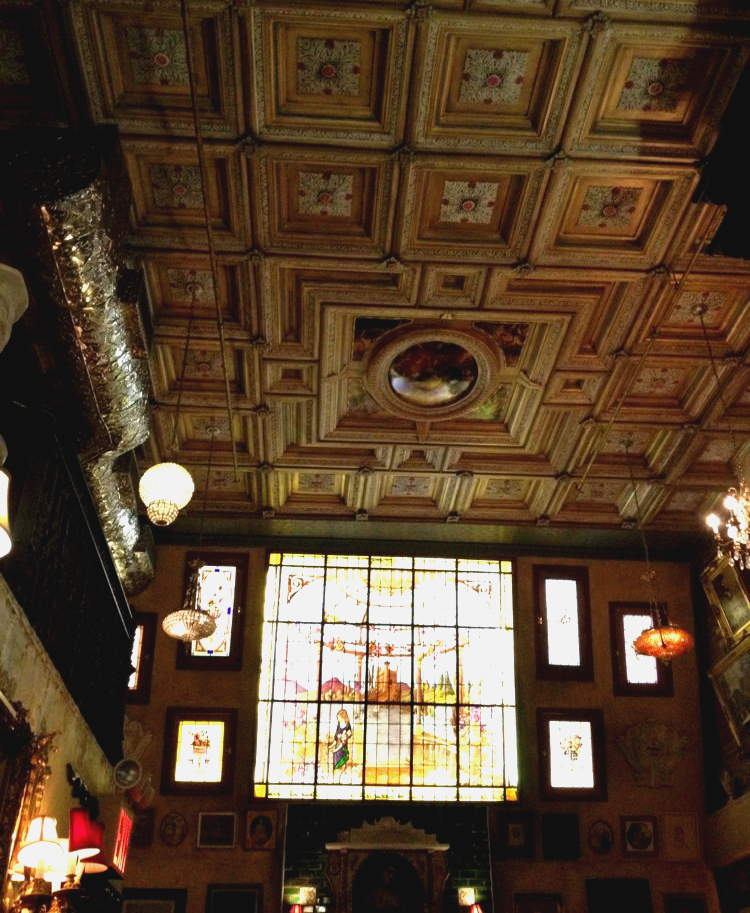 Judge Roy Bean named a Texas town after her in 1885. She became an American citizen in 1887 and made a triumphant return to the London stage in 1888. The same year, she purchased a 4,200 acre winery in Lake County, California. Although she sold it in 1906, the winery continues production of Langtry Farms red wine. She retired from the stage a millionaire in 1898 thanks in part to her success as an actress, racehorse owner, and the winery.
Lillie resided in Monaco during her final years, with her last husband, Hugo Gerald deBathe, living a short distance away. She died in Monaco on February 12, 1929 and is interred at St. Saviour's Church on the Island of Jersey.
Visiting Lillie's Victorian Establishment
It's easy to see how the life and times of Lillie Langtry inspired Lillie's Victorian Establishment in New York City. When you visit, take in the history of all that surrounds you, and don't be surprised if you see staff wearing fashions from Recollections! Lillie's has two New York City locations; 249 West 49th Street, and 13 East 17th Street (Union Square).
Credits
Information and photos for this post were gleaned from:
Lillie Langtry; http://en.wikipedia.org/wiki/Lillie_Langtry
Lillie Langtry Museum on the Internet; http://www.lillielangtry.com/
Lillie's Victorian Bar & Restaurant; http://www.yelp.com/biz/lillies-victorian-bar-and-restaurant-new-york-3
Lillie's Victorian Establishment; http://timessquare.lilliesnyc.com/
Lillie Langtry Museum on the Internet; http://www.lillielangtry.com/