Mary's turn for a one night stand and ironic jokes on the rise:
Before we dive too deep in this episode, if you need a refresher on episode two, click here to get caught up. This episode is full of scandal: first, Mary sleeps with Tony, then she gets found out, then Granny covers for her, then she decides Tony isn't for her. At least we know that the Dowager is cool, and we even learn, later in the episode, that she had a bit of fun back in her day. Prince Karragan, who oh-so-conveniently is one of the Russian refugees Rose works with, is Violet's ex-boyfriend who she still loves, and Mary and her grandmother are able to bond over extra-marital sex.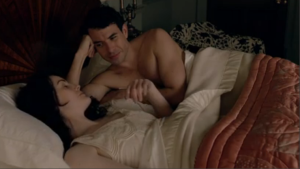 Aside from that scandal, Edith keeps trying to see Marigold, and Lord Grantham's ironic mother jokes always get a chuckle. Edith is sad and mopey because her daughter is not able to play with her nieces and nephews, and later in the episode, she's mopey because Drewe tells her to stay away from his house.
On the murder front, it's looking more and more like Bates had something to do with Mr. Green "falling" into the street and getting hit by a car. Anna begins to suspect and Bates is questioned by the police. Although he gives a good (albeit fake) alibi, there are holes in his story, and it looks like Bates might end up back in prison. We'll just have to stay tuned to see.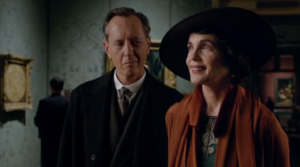 On the adulterous front, Cora has a delightful date to the art museum and then dinner with Bricker. He compliments her and actually considers what she has to say. She shares her past, and we finally know something about her. Of course, Lord Grantham throws an unattractive temper tantrum. Had she not been married to Lord Grantham, I'd hope to see her more with Bricker. Actually, scratch that, I hope she keeps going on more dates with Bricker because Lord Grantham's a deadbeat.
On the memorial post, Carson has begun to look a lot more like Lord Grantham in being unforgiving, as he refuses to put Mrs. Patmore's nephew's name on the town memorial. At least Carson cares about Mrs. Hughes's opinion, whereas Lord Grantham could care less about what Cora has to say. And that doesn't lessen her crush on Bricker.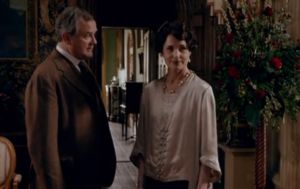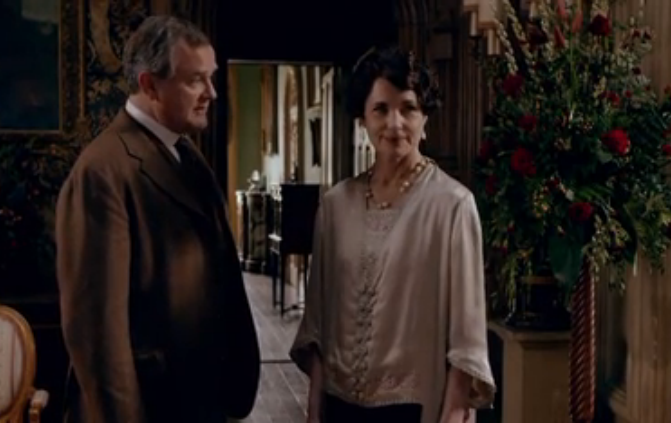 Baxter finally tells Cora her story about why she stole the jewels from her mistress. She was manipulated by a man (Evil Coyle) who she had planned to meet afterwards, and then got blamed for the whole theft, which sounds a lot like Evil Thomas, who went on some mysterious journey full of lies during the episode. The program he wants to take is called "Choose your own path," which sounds like an inspirational seminar, but probably is just Thomas trying to un-gay himself. I at least can sympathize with him on that, but his personality ruins it every time. At least Baxter is allowed to stay, and Mosley still has a girlfriend.
I found myself cheering throughout the episode because Cora finally got a voice, and I hope she uses it. I also can't wait to see the Dowager begin a courtship, satisfying my hopeless romantic heart. I also couldn't wipe the smile off my face at the end of the episode when she met Prince Kuragin. Miss Bunting is crawling more and more under my fingernails, as every time she comes by the house she causes some kind of nuclear war.
Make sure you read our recap after next week's brand new episode.