"I was the spark that lit up Flaming Youth, Colleen Moore was the torch. What little things we are to have caused all that trouble"

F. Scott Fitzgerald in Motion Picture Magazine
Flaming Youth was not only the title of a Colleen Moore silent film, but also the name bestowed upon those young people who shaped the Roaring '20s. Who was this denizen of the Decade of Change and how did she earn the title of 'The Original Flapper'?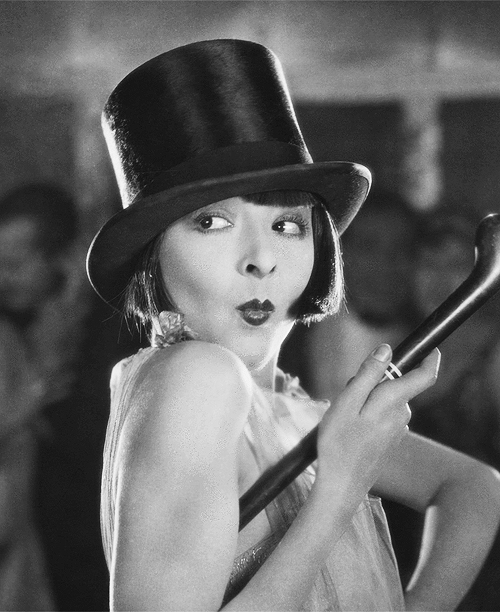 Early Life
Colleen Moore was born in Port Huron, Michigan on August 19, 1899. Her given name was Kathleen Morrison. As a child, she filled scrapbooks with clippings of her idols, early film stars such as Marguerite Clark and Mary Pickford. She knew she wanted to be like them when she grew up and once asked a piano deliveryman to take the packing crate to her house so she could build a stage. She and a friend performed plays for other neighborhood children on that stage.
Her uncle called in a favor from D.W. Griffith and by 1917 Colleen Moore appeared in five Hollywood films. She earned her first starring role in 1918, playing Annie in Little Orphant Annie. She also appeared in westerns opposite Tom Mix.
Becoming the Flapper
That changed in 1923 when she appeared as Patricia Fentriss in Flaming Youth. This role defined her as the quintessential flapper and by 1927 she was a top box office draw in America earning $12,500 per week! Although she donated a copy of Flaming Youth to a museum in the early 1960s, lack of preservation caused this movie to be lost to time. The only remnant is one reel and the trailer. Author F. Scott Fitzgerald's essay "Echoes of the Jazz Age" claims that the only film that truly captured the sexual revolution of the Roaring '20s was Flaming Youth.
"Colleen Moore represents the young collegiate. The carefree, lovable child who rules bewildered but adoring parents with an iron hand, beats her brothers and beaus on the tennis courts, dances like a professional and has infallible methods for getting her own way. All deliriously celluloid, but why not? The public notoriously prefer glamour to realism. Pictures like Miss Moore's flapper epics present a glamorous dream of youth and gaiety and swift, tapping feet. Youth — actual youth — is essentially crude, but her movies idealize it, even as George Gershwin idealizes jazz in Rhapsody in Blue."

F. Scott Fitzgerald on Moore's film persona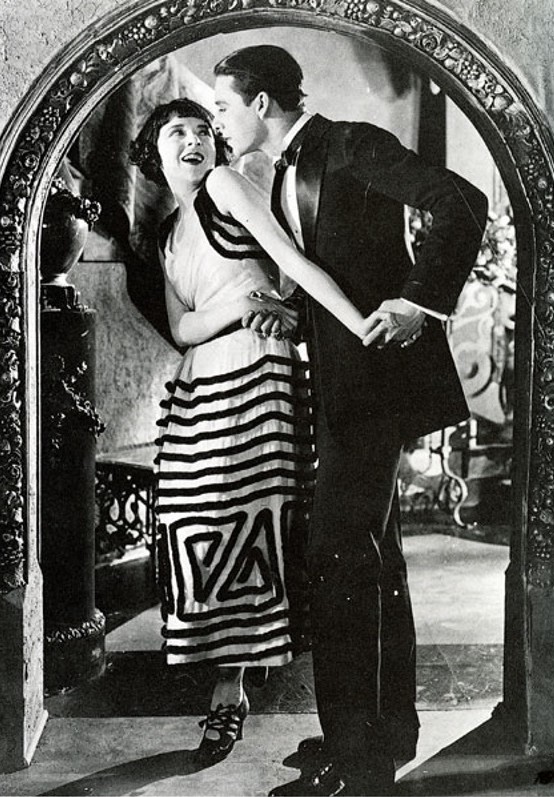 Colleen Moore discovered Loretta Young (The Bishop's Wife, Rachel and the Stranger). She suggested a name change from Gretchen to Loretta, a play on Colleen's favorite childhood doll, Laurita.
Beyond Hollywood
Colleen Moore took a step back from Hollywood with the advent of talking pictures in 1929. She made four sound films between 1933 and 1934, The Power and the Glory, Success at Any Price, Social Register, and The Scarlet Letter. However, box office success was elusive. Unlike many of the stars of the era she saved most of her earnings and made shrewd investments which allowed her to retire in style at the age of 35. She wrote a book for women on investing in the late 1960s.
She also had a passion for dolls and dollhouses. She enlisted a host of colleagues to help her craft the biggest and most fanciful dollhouse ever! She created the dollhouse of her dreams, a castle for every fairytale princess. She started the project in 1928. About 100 people worked on the enchanted castle by the time it was completed in 1935.
The palace measured 8'7" x 8'2" x 7'7", containing more than 1,500 miniatures, and cost nearly $500,000. It was built in 200 modular pieces made be packed into custom shipping crates. Colleen Moore took the castle on tour around the United States to raise money for children's charities during the Great Depression. Stops included Macy's in New York, The Fair in Chicago, and May Co. in Los Angeles. The successful tour raised more than $650,000 between 1935 and 1939. Since 1949, the palace has been on display at the Museum of Science+Industry in Chicago. (The Original Tiny House)
Colleen Moore: Detective
Although they'd not seen each other since the 1920s, Colleen Moore kept in touch with director King Vidor (The Fountainhead, War and Peace). In the late 1960s, they decided to solve the murder of silent film director William Desmond Taylor with an eye on making it into a movie. Taylor left behind a family in New York to lead a new life under a new name. He was involved in scandalous relationships with glamorous actresses Mary Miles Minter and Mabel Normand.
Moore and Vidor solve the murder but felt it was too explosive. Instead, they locked the evidence in a steel trunk. After Vidor's death, the trunk was discovered and opened. The evidence inside proved that Charlotte Selby, the domineering mother of Mary Miles Minter, committed the murder. Although she was a suspect around the time of Taylor's death, bribes to members of the Los Angeles Police Department buried the evidence and she was never charged with the crime. (Colleen Moore Solves a Mystery)
Colleen Moore died on January 25, 1988, at the age of 88 in Paso Robles, California.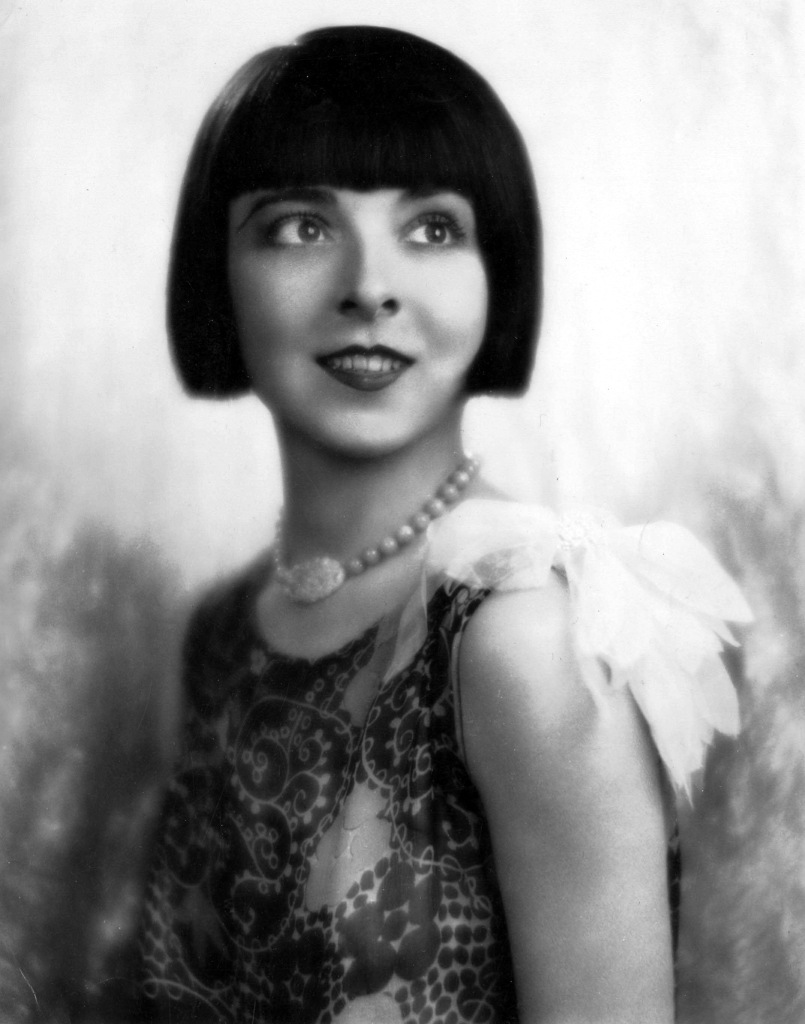 Colleen's Thoughts on the Flapper
Here are some of Colleen's thoughts on the flapper from a 1922 Chicago Daily News article by Glady Hall (Old Magazine Articles)
"A flapper is just a little girl who is growing up! She wears daring skirts, out of mischief – because she thinks them rather smart and naughty. What normal healthy girl doesn't like to be both smart and naughty!"
"Like most young women, flappers are just as old fashioned. She wants to get married and live in a cottage, but she 'flaps' about her aspirations in the most desperately modern manner!"
"She likes her freedom, and she likes to be a bit daring, and snap her cunning, manicured little fingers in the face of the world; but fundamentally, she is the same sort of girl as my grand-mamma was when she was young!"
"The chief difference is that the flapper has more ambition, and there are now more things for her to wish for, and a greater chance of getting them too!"
"Left to her own devices she would probably dance and flirt just as girls have always done – but honest, I don't think she'd wear her skirts so short!"
"She demands more of men because she knows more now about how they work! She uses lipstick and powder and rouge and apes her elders. She knows more of life than her mother did at the same age because she sees more of it. She knows what she wants and what she is doing, and she meets life with an eager ardent hope. She is trim and brave!"
"The flapper has charm, good looks, good clothes, intellect and a healthy point of view. I'm proud to 'flap' – I am!"
Credits and More Information
F. Scott Fitzgerald about Colleen Moore
Colleen Moore: The Perfect Flapper
Channel your inner flapper with Recollections' Roaring '20s Flapper Collection! Here's one of the designs featured in the collection.