I am a Denver transplant. Having always dreamt about becoming a docent at a house museum (yes, my goals are that specific), one of the first things I did when I moved to the city was to sign up to volunteer at the Molly Brown House Museum, located, luckily, a few blocks away from my Capitol Hill, Denver apartment. Success!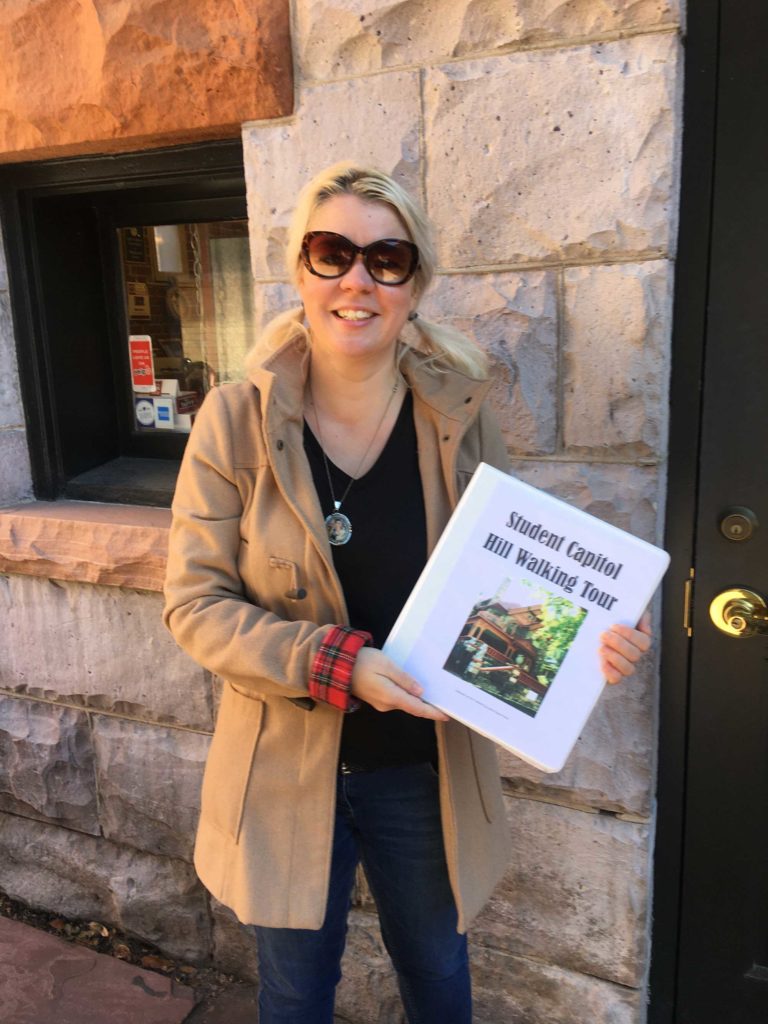 As a passionate student of women's history and also having gone through the docent training at the museum, it has been satisfying to hear so many visitors to the museum ask about the mythical aspects of Molly Brown's story. It has been a pleasure to play a role in helping to spread some greater-than-fiction truths about this extraordinary woman's life. Here is a list of five of my favorite things about Margaret Tobin Brown who, as you will see, needs no embellishment to tell her remarkable story.
1. She never (ever) went by Molly!
First and foremost, it is vital to bring to the attention of the public that the name of this fearless citizen of the world was, and always was, Margaret Tobin Brown. There is no reference to her being called "Molly" in her lifetime. So why the discrepancy? Well, Margaret doesn't rhyme with very many other words, nor does it roll off the tongue as easily as "Molly" does, so the creators of the famous musical; The Unsinkable Molly Brown made an artistic choice to bestow a nickname on the heroine.
Due to the popularity of the movie, the Denver Historical Society was able to raise ample funds to rescue the Brown's former Denver home from demolition and turn it into an opportunity for the world to relearn about Margaret's life and accomplishments. The society has kept the name "The Molly Brown House" as it is recognizable and helps to bring thousands of curious visitors to the doors each year. 
(I will refer to her as "Margaret" from here on out, as I am sure she would prefer.)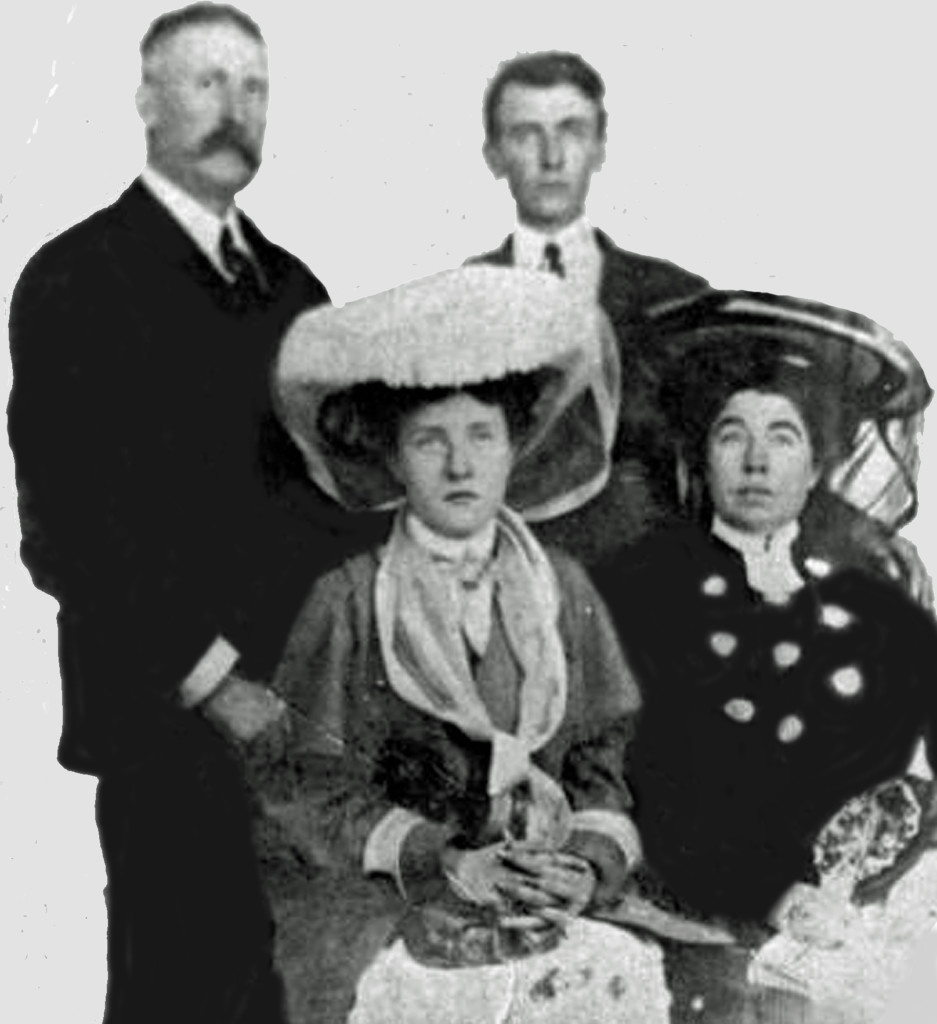 2. She was an active, and celebrated, part of Denver society.
Because of the less-than-factual plot of The Unsinkable Molly Brown, one question I hear often at the museum is whether or not Margaret was "accepted by Denver society." The answer our docents love to give the most is "Margaret WAS Denver society!"

Just prior to arriving in Denver, Margaret's husband, J.J., struck it rich as an engineer in the Leadville, Colorado mining industry and from the very first days of the Brown's arrival in Denver they were objects of curiosity. The most well-known gossip journalist of the time, Polly Pry, wrote about the Brown's nearly every week. Margaret loved using her money to promote positive change in the world and her friends included local and state politicians, international dignitaries, influencers from around the world, and members of royal families. In 1902, Colorado Governor James Orman and his family even stayed in the home while the governor's mansion was undergoing renovations. Margaret was also one of the most active members of society, with some of her activities including being a founding member of the Denver Women's Press Club and the Denver Women's Club, organizing the famous Carnivale of Nations to raise money for the construction of the Cathedral of the Immaculate Conception, involvement in the Colorado chapter of the League of American Arts, helping to fund the Colorado Dumb Friends League, and extensive involvement with fundraising for projects to assist juvenile delinquents. 

Consider this: when Margaret's daughter was presented to society she was presented in Denver, New York City, Paris, and Newport. Now that's what I call being accepted by society!
3. Margaret was an accomplished performer
One of my favorite aspects of Margaret's life is the fact that besides philanthropy and travel she chose to use her wealth to indulge in her interest in the stage, especially in her "retirement" years after her children were grown (how many people do you know who begin an acting career at 60?). A huge Sarah Bernhardt fan, Margaret had for many years fantasized about also appearing on stage and spent years studying her roles, even moving to Paris at one point to study under one of Berhardt's former instructors. She took to the stage to portray some of Berhardt's most beloved characters and was well received by the public and by critics alike. Her love of the stage was far from a mere hobby, however. She was instead well regarded and considered to be an accomplished actress. In 1929 she was awarded the Palm of the Academy of France for her interpretations of Barnhardt's roles.

Besides acting Margaret was an accomplished yodeller, taking lessons for two years and eventually gaining the nickname "The American warbler." What a woman!
4. She got her Titanic lifeboat to safety through positive thinking and leadership.
A lot of visitors come to the Molly Brown House due to their interest in the Titanic, and it is indeed one of the many fascinating aspects of Margaret's eventful life. The stories of the leadership she exhibited on the night the ship sank and in the aftermath of the disaster are ones that hold personal significance for me. After all, it was her ability to stay positive and encourage others to do the same that saved her life and the lives of those on her lifeboat that night.

According to multiple reports, as lifeboat six made its way farther and farther from the sinking Titanic and thus farther into the freezing cold unknown, her captain, Robert Hichens, grew distraught. Thinking that their chances of being discovered were slim to none, utterly exhausted, and overwhelmed with fear, he lamented their poor chances of survival while also ordering a break from the rowing. Margaret would have none of it. Jumping to her feet, she ordered everyone to row and row hard, knowing that keeping blood circulating in freezing temperatures would be crucial for survival. When Hitchens tried to cross her she threatened to throw him overboard. She was so determined and exercised such command of the situation that the passengers took her lead and rowed their hearts out. They would be rescued a matter of hours later.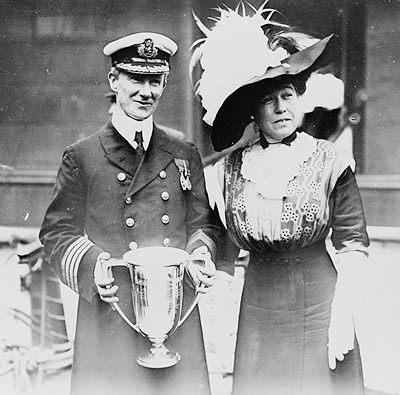 5. She was a fashionista!
From the very beginning of her transition from rags to riches, Margaret had an appetite for glamour, high fashion, and developing her very own sense of style. In the very early days of her family's fortune and before the move to Denver the Leadville community used to enjoy watching for her to ride out in the city thoroughfare in her carriage, donning her newest dresses and shockingly, make-up. With facial cosmetics being seen as scandalous well into the 1920s, there would be whispers for years about her decision to "paint her face."

Besides her love of rouge, Margaret adored high fashion and hats to go with every dress. The proprietors of Denver's finest millinery would later reminisce: "Employees remembered Margaret's striking hats, including a broad-brimmed hat to match a leopard skirt, a brown felt hat with a white seagull on the front, and an Easter hat of gossamer maline (French tulle) in shades of violet."

Margaret was even known to take a bit of flair to mass. Members of the congregation of the Cathedral of the Immaculate Conception remembered seeing her proudly walk to her pew each week with her brilliantly adorned walking staff.

____________________________________________________________________________

I have drawn on the remarkable training and experience I have been blessed to gain as a volunteer for the Molly Brown House, and by my study of Kristen Iversen's remarkable biography of Margaret Brown, Molly Brown: Unraveling the Myth.

Learn more about courageous women from history:
Bessie Coleman: a female daredevil to remember
Emilie Flöge: a woman to be remembered
11 Interesting Facts about Annette Kellerman, Edwardian Swimming Star