Every month is Women's History Month here at Recollections, but we appreciate the extra incentive to do fun research on our favorite topic. All month long we have been compiling a list of virtual women's history exhibits to share with you. We've got some videos of museum tours, some 360° virtual walks of historic sites, some digital timelines, and more.

It may not fully beat seeing some things in person (I am just dying to visit Eleanor Roosevelt's cottage Val-Kill!), but taking a virtual peak is a great chance to stay warm inside while having an educational escape.

Do you have an online exhibit or virtual tour to recommend? We'd like to add to this list. Let us know in the comments.

This virtual exhibit is so much fun and sure to be a favorite for our readers. Rare photos from the 19th century and beyond outline how the beginning of mass production of fashion led to an explosion of clothing made at home and a time when women around the world loved wearing it. Our favorite photo? An antique dollhouse set featuring a mother and daughter bonding over a foot pedal sewing machine. 

This exhibit is worth bookmarking and returning to again and again.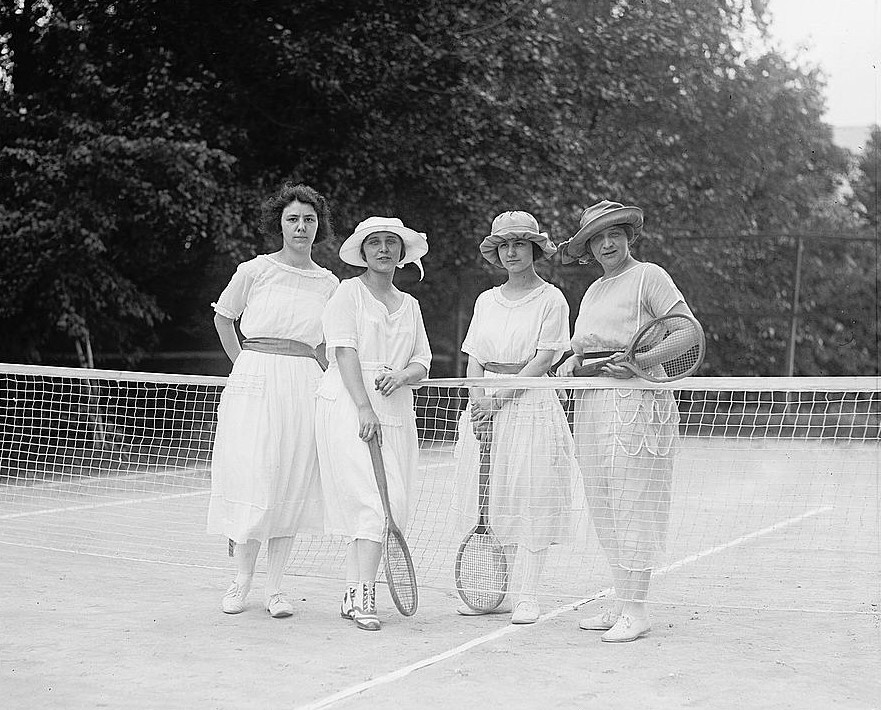 Organized sports increased in popularity and participation after the Civil War, and as women started to demand more space in society they asked to be included. This virtual exhibit walks users through the history of women in sports, beginning, of course, with the bicycle and then ending with a look at Title IX. Some questions answered: "What does it mean to be an athlete?", "What does equality look like", "are women built for competitive sports?"

Also included is a great list of resources for further learning.

Are you a healthcare worker or are you close with one? This video celebrates the vital role that women have played in caring for the medical needs of Americans for hundreds of years, including during the pandemic. The tour is put on by the Gail Borden Public Library located in Illinois and focuses on female healthcare workers in that community but is a great watch for anyone interested in the topic.

This virtual tour is so cool! I have been to the Women's Rights National Historical Park and recommend it for anyone visiting update New York. If that isn't in your near future, however, this 360° virtual tour will give you a really clear, up-close look inside the location that many believe started it all.

Highlights of the virtual tour include profiles of the women involved with the early movement, well-known and lesser-known.
The Diary of Anne Frank was one of my favorite books as I was growing up and discovering my love of non-fiction. Visiting her house museum in Amsterdam would be a joy, but I'm not sure when I'll make it there. This wonderful website gives people all over the world the chance to go inside, while also learning about Anne, her family, and the other occupants of the secret annex.

Besides a 360° tour of the annex itself, there is a similar look at the Frank family home. Other online exhibits include a sequel to the diary, a video version of the diary, and Anne's life story told in 20 languages.
The California Museum has an impressive online exhibit of one of their signature installations, featuring women from the state from the 1700s onward. One of the first stories is of Maria Amparo Ruiz de Burton, the first Mexican American woman to write a novel in English. I am intrigued! Regardless of where you are from you will enjoy learning about how many women of influence came from the Golden State.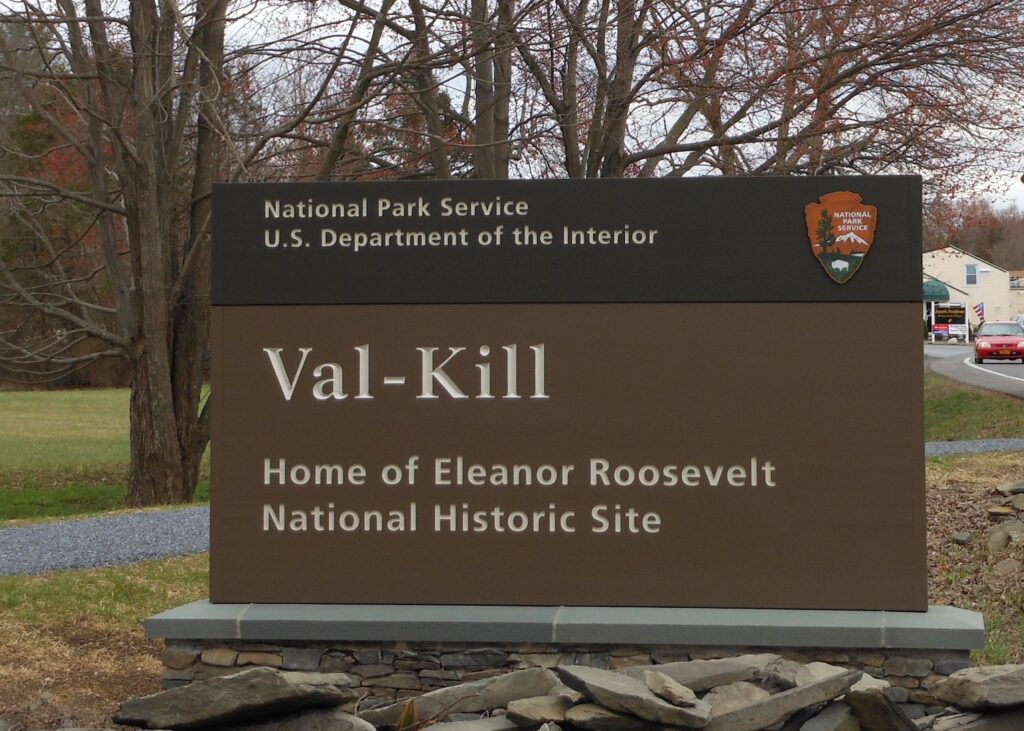 This is my favorite exhibit in the bunch. Vall-Kill is the name of the Hyde Park, New York home that began as a retreat for the Rosevelt family and then evolved into the private home of Eleanor Roosevelt. She used the lovely cottage to write, hold discussions, and gain inspiration for 27 books, 2,500 articles, and over 550 columns. My favorite room in the tour is the living room. Viewing it makes me want to curl up with a book for the afternoon!

The Harriet Tubman Underground Railroad Museum is located in Church Creek, Maryland. One of several sites around the country that are dedicated to her memory, this location is dedicated to preserving the same landscapes that Tubman used to carry herself and others away from slavery.

This museum is run by the National Park Service and the tour is led by one of the on-site rangers. It takes viewers through the entire visitor's center, highlighting the remarkable work Tubman devoted her life to. Also included on the webpage are other videos related to her life and work.
Women have been participants in the Olympic World Games nearly since the beginning with American women having a huge influence. Did you know that the first American woman to win an Olympic medal was golfer Margaret Abbott? Or that out of 997 athletes in the 1900 games only 22 were women? This virtual timeline is a fun reminder of how far female athletics has evolved and the pioneering women who refused to play second fiddle.
Love women's history? You'll love these posts:
Five women's history books from my collection
The woman behind the Campbell's Soup Kids: Grace Drayton
Polly Pry: daring journalist of the Wild West