Polly Pry is a bit of a legend in Colorado. That is because she is directly tied to the notoriety of the most famous people from the state's history. How so? She is responsible for much of their fame due to being the reporter who put them in the papers. When I first began my docent training at the Molly Brown House Museum in Denver, I began hearing her name immediately due to the fact that Margaret (Molly) Brown was made a local celebrity due not only to her audacious acts and philanthropy but also because Polly Pry would write about it in her column nearly every week. I have had a feeling this entire time that there was more to her story and that she might just have a history of her own worth telling. I went digging recently and am excited to introduce you to this pioneering journalist of the Wild West.

Polly Pry: shocking from the start

Polly Pry was of the category of women in the 19th century that came from wealthy families and decided to become career women, utilizing their privilege and connections to get there. She was born Leonel Campbell in 1857 to wealthy parents in DeWitt County, Illinois, though I have not yet been able to get too much information on her family background.

What I do know is that Leonel was a woman with an appetite for adventure from the very beginning. She was just 15 when she eloped with the much older George Anthony, a prominent railroad executive. The two would make their way to Mexico where Anthony was managing the construction of the Mexico Central Railway. While I have read that Leonel enjoyed the life of a socialite, she found domestic life was too dull. She left Anthony after five years of marriage and decided that life as a journalist was her destiny.

Polly Pry's powerful networking

One of my favorite parts of the Polly Pry story is how bold she was from such a young age, beginning with her elopement (probably before!). After she left George Anthony she went seemingly straight to New York to pursue a career, heading for a friend of her father's who happened to own the New York World newspaper. Despite the connection, she was not given a job but didn't give up.

Although she is now known as being a famous "society" columnist, there was a LOT more to Polly Pry's ability and experience as a writer. When the New York World turned her down, she took it upon herself to appear on site and report on a fire in a New York City slum. Legend has it that when she presented the story to the same family friend she was hired.

It was at the New York World that she would gain the nickname Polly Pry for her knack of getting people to open up. And it would also be at the paper that she would become one of the most famous journalists in the country. Early in her role with the paper, she was sent to South America to report, where she would stay for five years. She then spent some time writing for San Francisco papers followed by a number of years traveling and writing between New York City and Europe.

As you can see, she was far from a Denver native, but instead one of the many transplants that have come to call Denver home. She came to live in the city after her parents moved there hoping to find relief for her father's tuberculosis. From what I can tell, she was still writing for New York papers at the time, but because Denver was such an up-and-coming city, The Denver Post courted her to come on staff, making her the first female writer for the paper.

The shocking story of Alfred Packer

Hold onto your hats! If you weren't already convinced that Polly Pry was more than a gossip columnist, this story will convince you.

Polly Pry soon became concerned about Colorado's penal system, a cause that Margaret Tobin Brown would also take up. She reported on the issue for some time in a series she titled "Our Insane Treatment of the Insane." It was during this time that she would meet an infamous prisoner, Alfred Packer.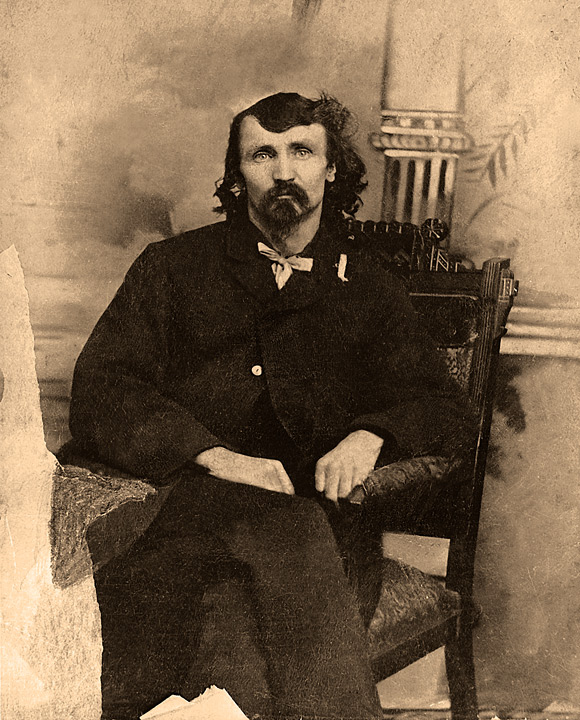 I will only touch on the details of Packer's story as it's quite violent. If it interests you, there is a lot of information on him online, and even movies made about his story, featuring Polly Pry as a character. Packer ended up in prison after being the only surviving member of a gold mining company that became lost in the woods in the winter of 1873-4. When Packer finally managed to find help once spring hit, he explained that another member of the company had killed the men after deciding to resort to cannibalism and that he had managed to escape in self-defense. Packer admitted that he too had been forced to eat the bodies in order to survive the winter.

Packer was not received as a hero. Instead, his story was met with disbelief and he was thrown in jail for the murder of the five other men in the company. He managed to escape this too but was jailed again nine years later after being found in a small Colorado city. It was here that he would meet Polly Pry.

Polly Pry became convinced that Alfred Packer was innocent of the murders and would report on his story as a form of journalistic activism that was nothing short of cinematic.

She was so convinced of Packer's innocence and had brought so many people to read The Denver Post because of her stories on the case that Polly Pry convinced its editors to pay for his defense. This was unbeknownst to Packer, who had also paid the same attorney. This didn't sit too well with Polly or with The Denver Post, who quickly set out to confront said attorney.

In true Wild West fashion, things got heated, and out came the guns. The attorney wasn't in the mood to be scolded and furiously shot editors Frederick Bonfils and H.H. Tammen. Each account of the story I've read says that the men only survived being killed because when the lawyer went to shoot them a second time, Polly shielded Tammen's body and caused enough distraction for him to stop long enough for police to intervene.

It would not be the only time that Polly Pry would come face to face with an angry gunman because of her work…
Stirring the pot

After the shooting Polly's star continued to rise and she became a true celebrity in her own right. She enjoyed this attention while continuing to report for The Denver Post, writing stories that ranged from society "gossip" to more consequential social issues. I get the impression that she wrote society pieces as she enjoyed being a included in the Denver elite and simply wrote what she knew.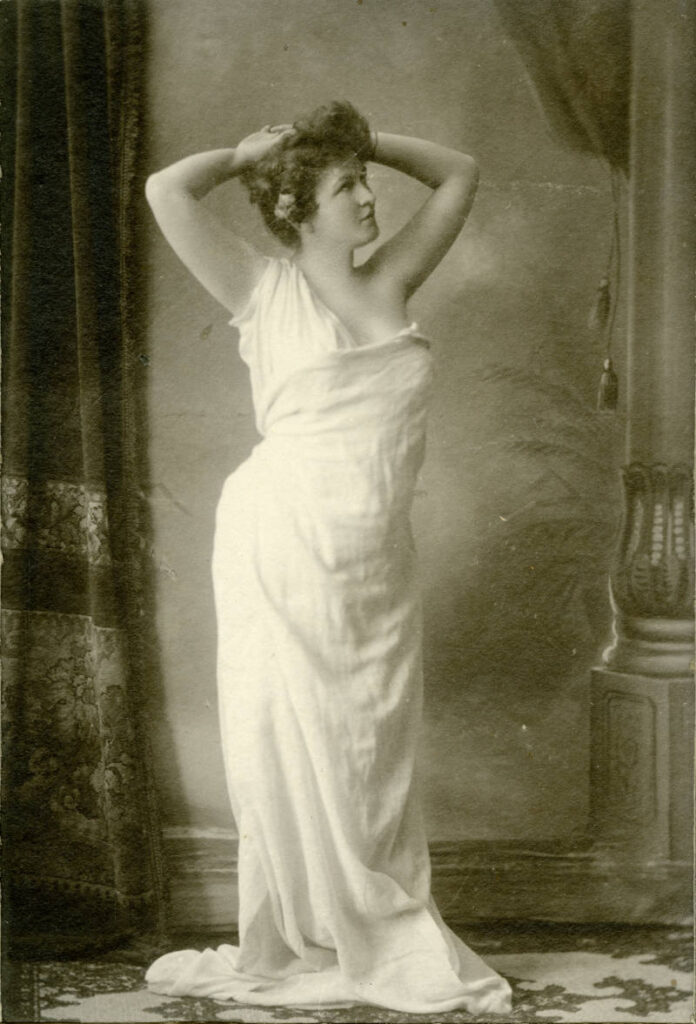 She was never truly a gossip columnist, however, and this is a myth I look forward to debunking as a docent. I was familiar with the fact that she had an attempt on her life when an angry reader came to her home in 1904 to take revenge. I had always assumed that she had let a naughty rumor about the wrong person leak in one of her columns. In reality, she had been reporting on an ongoing labor dispute, heavily leaning toward the side of the workers. Her reporting must have been influential, as it hit a nerve with someone on the opposite side and he was angry enough to attempt to kill her.

I came across a Los Angeles Herald story on the shooting that amused me. It reads:

"The shooting believed by the police to have been the result of bitterness existing against Mrs. Anthony in labor circles for the publication of sensational articles which have appeared in her paper since the present labor struggles began, and which have been unpleasant reading to the laboring men."

Polly was able to escape being shot due to her door being only partially opened when the gunman started shooting.

A beloved member of Denver society then and now

I am so glad that Polly Pry is remembered in Denver still today and hope this post will help more to learn about her story. She would continue to live in Denver, write about Colorado, and stay active in bettering the city until her death in 1938. By all accounts, she was deeply admired by those who knew her (I suppose, except those she upset in her articles!). She was invited to represent Colorado at the 1903 St. Louis World's Fair and a story about her appointment from the time illustrates how she was perceived in the state: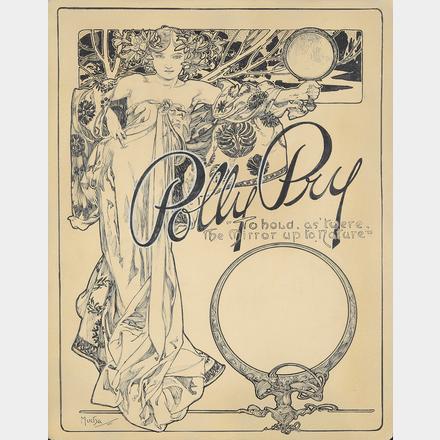 "The Legislature, by special act, increased the number of commissioners from five to seven, Thomas Walsh, mining man and public-spirited millionaire, and Polly Pry, the versatile, diplomatic, forceful, brainy leader of Colorado s aggressive moulders of public opinion, being immediately appointed to the place it was tacitly understood was created for them…


Mrs. Anthony will not be merely a figure head or ornament to this board of Colorado's notable citizens. By native ability, personality, opportunity, and training, she will be able to serve the interests of the state as no other woman in the state, and few men could do. Not only by her pen, which as an advertising medium of the resources of the Silver States will be unrivaled, but by the social connections in the East and South which will make the work of a commissioner from a western state more easily productive of result."
More women's history fun:
Lillian Smith: Buffalo Bill's other female sharpshooter
5 Madams of the Wild West and What Made Them Famous