The late Victorian Era in Europe went by many names—but the most beautiful was the term the French used. "Belle Époque" means Beautiful Age, and the fashion from this era didn't disappoint either. Keeping with the name for the era, the wedding gowns of the Late Victorian Era still retained much of the style that you would think of when you initially picture a Victorian gown—full skirt, white in color, lace and beading and extravagant embroidery. Archived online are some real-life examples of these extravagant gowns.
The Kent State Fashion Museum works to promote knowledge and education about the ways in which fashions change and they seek to understand what that reflects about our society. Fashion is art, and they keep their collection and galleries open all year round to show off their antique collection of clothes, with some pieces in almost mint condition. They also host traveling fashion exhibits that rotate through the gallery every few months. And that is where Belle Époque comes in.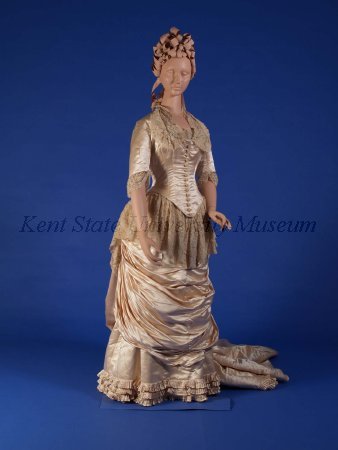 Lasting the entirety of 2008, the Kent State Fashion Museum in Kent, Ohio, featured a series of late Victorian wedding dresses in an exhibition entitled Belle Époque. But we can't go look at the dresses in an exhibition that's already over, can we? Yes, you can! Through the Kent State Fashion Museum's online catalog and records, we can still visit the exhibit virtually. The dresses that were shown were almost all white, keeping with the tradition Queen Victoria created; however, some were red or even dark green, showing that Victorian women were willing to break the confines of society, just like women today attempt to do with dress colors like blush or sky blue. The wedding dresses are from the 1870s to the early 1900s, so the almost all feature a bustle as well. However, dresses that were made towards the end of the Belle Époque period are more Edwardian, with straight silhouettes and no bustle. These Victorian wedding dresses are made from silk taffeta, lace, and everything in between, and are stunning and well-preserved examples of what it was like to have a wedding in the late Victorian era.
Although you can't wear a museum piece to your modern-day ceremony, Recollections can help you get the Victorian wedding dress of your dreams. Our Emily Polonaise Set is structured exactly like gowns at the museum: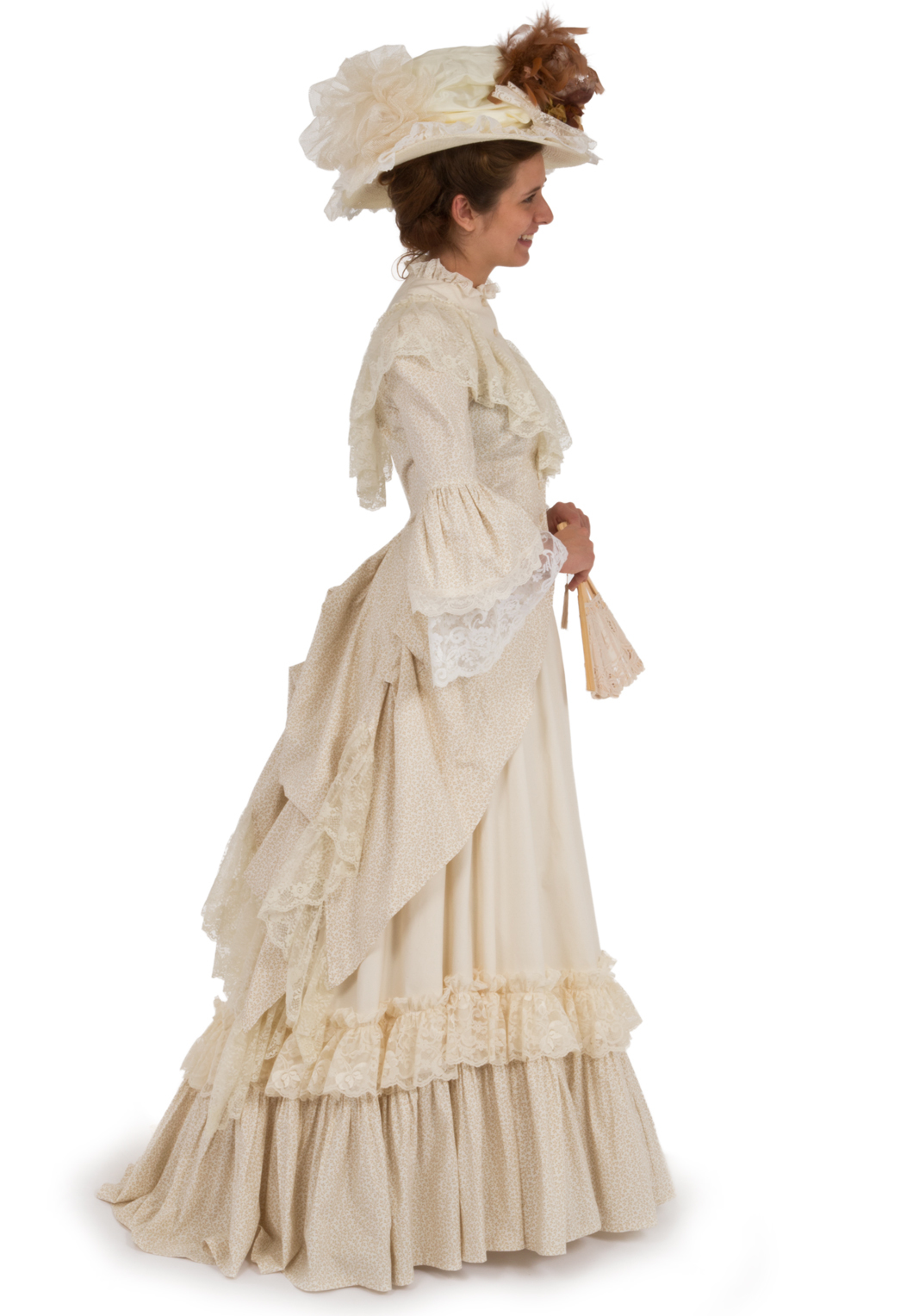 Check out the Recollections wedding dress pages to get started building your dream day. You can compare what Recollections makes to the museum photos, and we know that you'll find their similarities. You can even order Recollections dresses in green and red to be nontraditional like some of the Victorian brides whose dresses are at the museum. Get started looking at the Recollections wedding collection, and compare them to the real thing!