Although it is a very unusual pandemic Halloween, members of the Recollections team and some friends were able to start a new tradition this year. A very witchy group attended the Witches Weekend in historic Houghton Lake, Michigan. They had a blast and were able to showcase their costume skills so we thought it would be fun to share with our readers. Maybe some of you will even join in the fun next year!
The Witches Weekend is an event that was held on two different weekends this year and includes music, tons of other forms of entertainment, psychic readings, costume contests, a large selection of vendors, and a bunch of fun. Our crew hadn't been before but were of course excited for the opportunity to get dressed in their finest and enjoy some spooky fun in this crazy year.
Because 2020 hasn't been as eventful as usual and because Halloween events are few and far between, the group was ready to get dressed up and have a great time from start to finish. To help make every moment count they hired a party bus to get them to and from. How fun is that?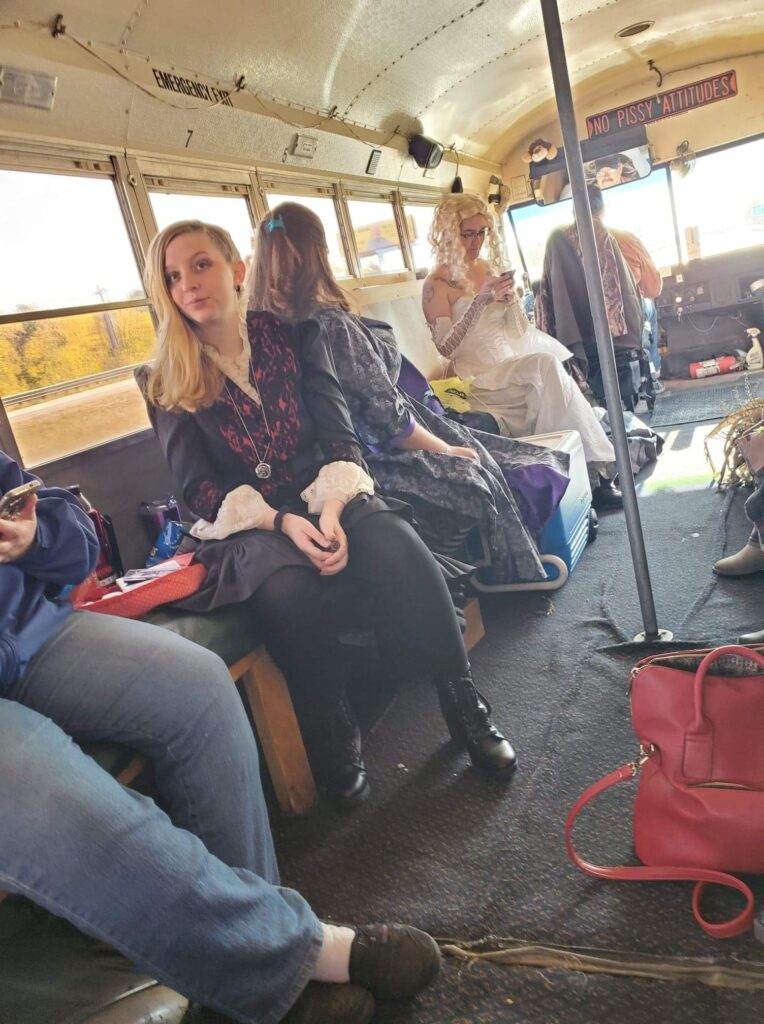 There was a witch's hat costume that the group was excited to participate in, and of course, they were competitive contestants. Amanda, one of our "cutters" (remember that we make each piece to order!), walked away with the prize for best costume and best hat (a Recollections hat, of course!). You can see her lovely white witch costume below.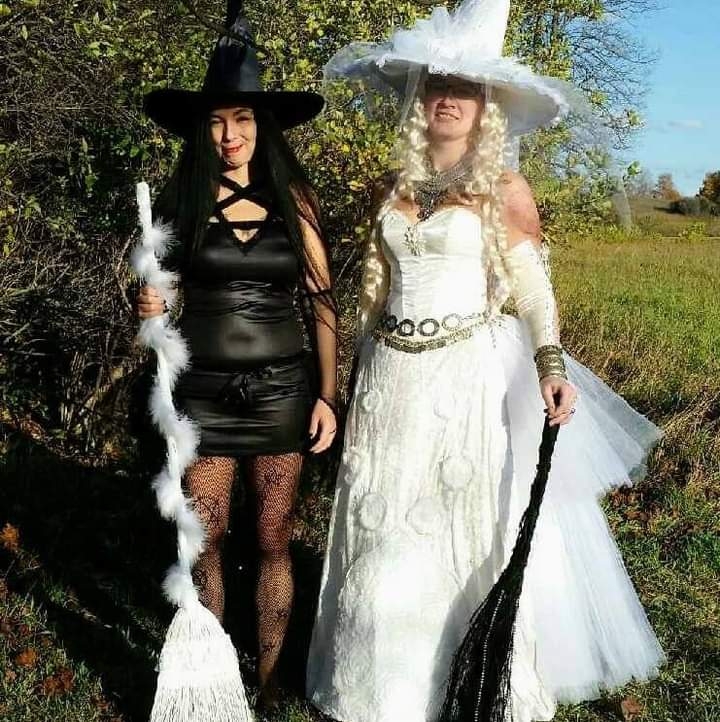 It was a wonderful opportunity to show off some Recollections pieces and the skill our team has. Pictured in the middle below is our great production manager Val wearing a gown she created herself. To her left is her daughter Aislinn dressed in the Isabella Polonaise and to her right is best friend Jelly wearing our Victorian Polonaise with a skirt. Don't they look great?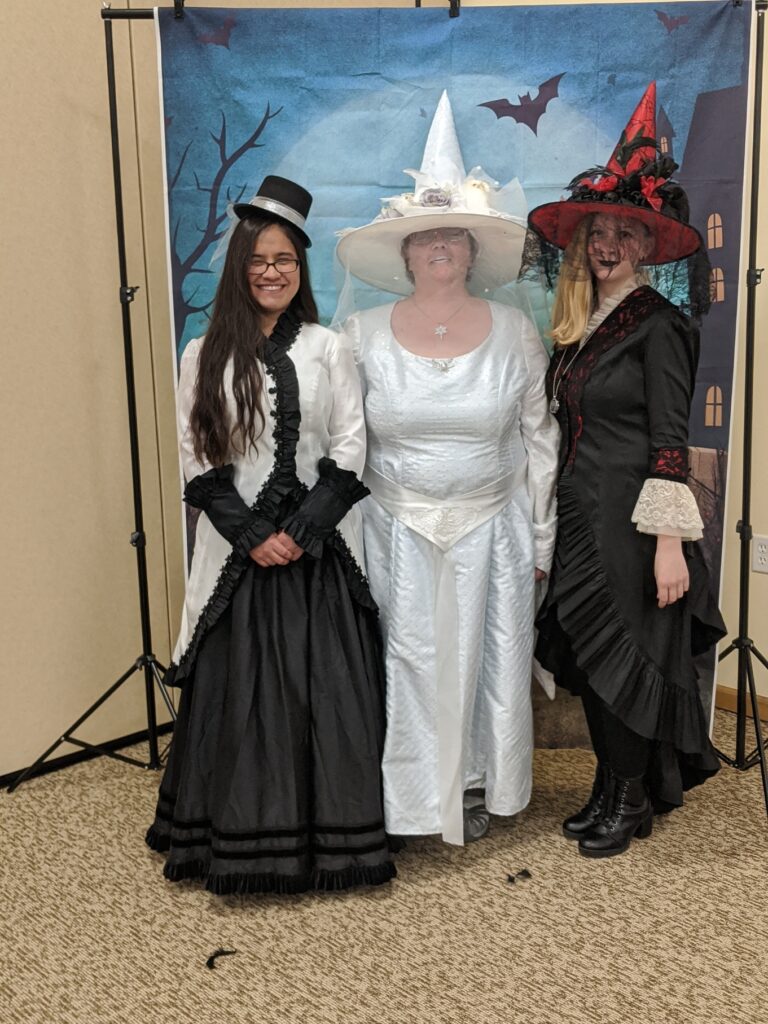 Although the crew only went for the day, the weekend of events includes a pub crawl, a witches tea, and a ball. Next year the festival plans to expand (fingers crossed that we aren't still socially distancing!) and the group would like to stay overnight and enjoy the other festivities.
Are you participating in any socially distanced Halloween events? If so, we would love to see your pics!