Happy Mother's Day to any readers celebrating this week! We are so thankful to have you and thankful for the special role that you play in our communities. To celebrate along with you we thought we would take a look at how communities in other parts of the world honor mothers. Perhaps you will be inspired to create a new tradition all your own!

But first, in true Recollections fashion, let's take a look at how we arrived at Mother's Day here in America.

Mother's Day Proclamation

The concept of honoring motherhood has been around since ancient times, although the holiday, as we know it today, is a lot newer than many realize. Celebrations and rituals paying tribute to the importance of motherhood can be traced to ancient Greece, and goddesses such as Gaia and Rhea were worshiped for their roles as mothers.

In the United States, women in social movements led the way in setting aside a day for moms, carving out yet more space for them in society. One of my favorite 19th-century reformers, Julia Ward Howe, is often credited with coining the term "Mother's Day" when she published her "Mother's Day Proclamation" in 1870.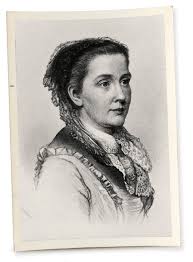 Howe is best known for a little song she wrote that you just may have heard of, Battle Hymn of the Republic. She was also a famous abolitionist and a firm believer in the power of women to unite and transform the country. This was an especially potent viewpoint in the decade following the Civil War. Finding the country growing more divisive, she came up with the idea for a nationally-recognized "Mother's Day of Peace" to be held on June 2nd each year. Her proclamation was the first step toward this goal.

Julia Ward Howe was perhaps a bit ahead of herself in that she didn't gain the support needed to create a new holiday. But her proclamation is a beautiful piece of prose and I love that the origins of the US Mother's Day are tied to the peace movement.

Here are some excerpts:
Arise, then… women of this day!
Arise, all women who have hearts,
whether our baptism be that of water or of tears!
Say firmly:
We will not have great questions decided by irrelevant agencies.
Our husbands shall not come to us, reeking with carnage,
for caresses and applause.
Our sons shall not be taken from us to unlearn
all that we have been able to teach them of charity, mercy and patience.
We, women of one country, will be too tender of those of another country
to allow our sons to be trained to injure theirs.
…
Let them meet first, as women, to bewail and commemorate the dead.
Let them then solemnly take council with each other as to the means
whereby the great human family can live in peace,
each bearing after his own kind the sacred impress, not of Caesar,
but of God.
A new national holiday

Julia Ward Howe may not be known as the founder of Mother's Day, but her vision would be realized just a few decades later.

Ann Reeves Jarvis was a mountain mamma-turned activist who worked for childhood education, community reconciliation after the Civil War, safe living conditions, and other social causes in the latter part of the 19th century. She was a brave, pioneering woman who I would love to read and write more about. She championed the idea of various occasions and causes around which to recognize American mothers. One of these was the "Mothers' Day Work Clubs" that she organized around West Virginia to raise awareness and resources for families living in unsanitary conditions.

Another mother-related cause that Ann took up was the idea of a "Mothers Friendship Day." Organized in 1868, she hoped to bring women from both sides of the Civil War together to promote community unity.

Ann Reeves Jarvis passed away in 1902. To preserve and honor her memory, her daughter Anna took up the mission of a nationally-recognized Mother's Day. With the same vigor and determination that so many women of the time used to change the country and world, she succeeded in first having a state Mother's Day established in West Virginia and then a national holiday signed into law by President Woodrow Wilson in 1914.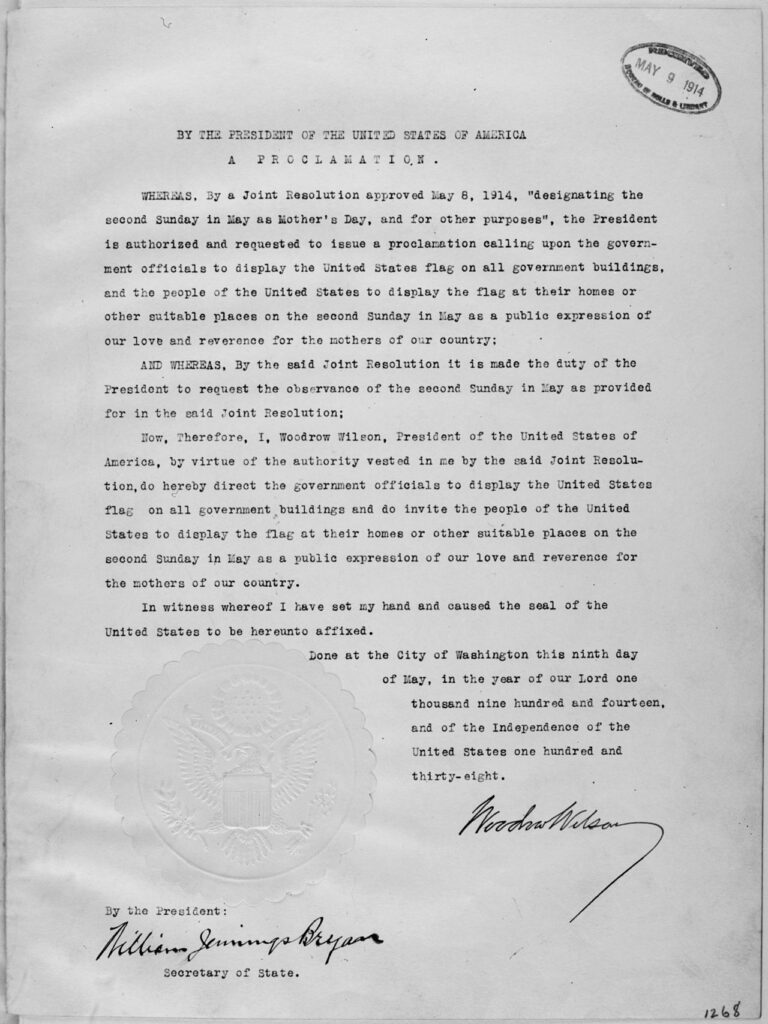 Mother's Day around the world

Now we know a bit about how the American holiday we know so well came to be. Let's take a look at how people around the world celebrate their mothers.

Argentina

Mother's Day in Argentina is celebrated at pretty much the opposite time of year as America, taking place on the third Sunday in October. As in America, mothers are presented with gifts, but something that is a bit different to US celebrations is that parties are often held, rather than the celebrations being between immediate families as is often the case here.

Belgium

Some regions of Belgium join many parts of the world in celebrating Mother's Day on the second Sunday in May, though large parts of the country celebrate on August 15th, the day of the Feast of the Assumption of Mary in the Catholic calendar. Pastries and chocolates are the most common gifts, presented to mothers at breakfast.

Egypt
Egypt celebrates Mother's Day as a part of the arrival of spring, taking place on March 21st each year. I think that is a great time to celebrate motherhood! Egypt is home of one of the most ancient Mother's Day celebrations, going back to the worship of goddess Isis, honored for being the mother of all.

The letters of Tell el-Armana, dating to 1353–1336 include a letter from a son to his mother on a day set aside for the celebration.

Mexico

Mather's Day is celebrated on May 10th in Mexico and it is a HUGE holiday. A unique and notable tradition is the singing of "Las Mañanitas' to mothers, outside their windows if possible, to begin the day. Click the links below to hear the song.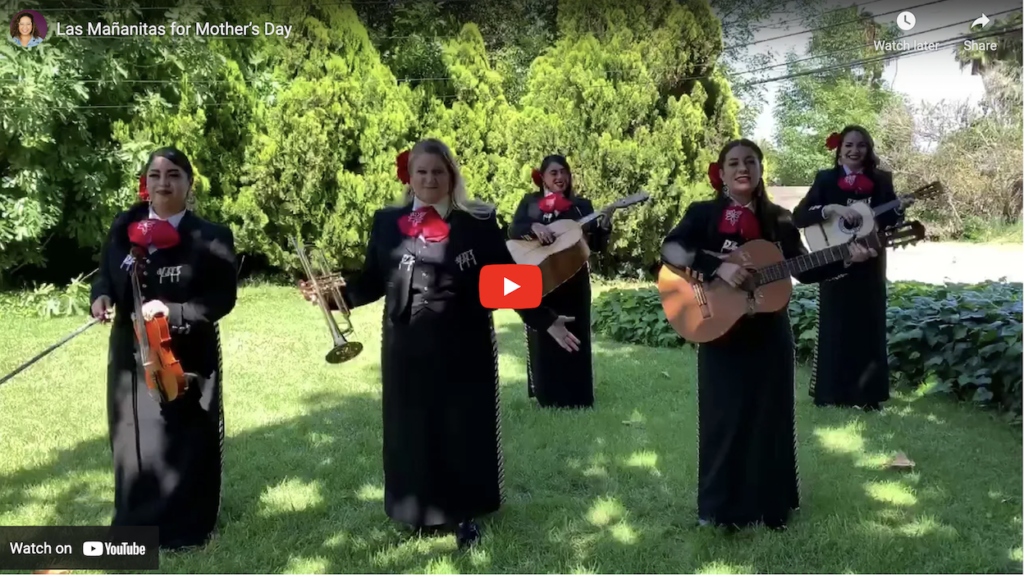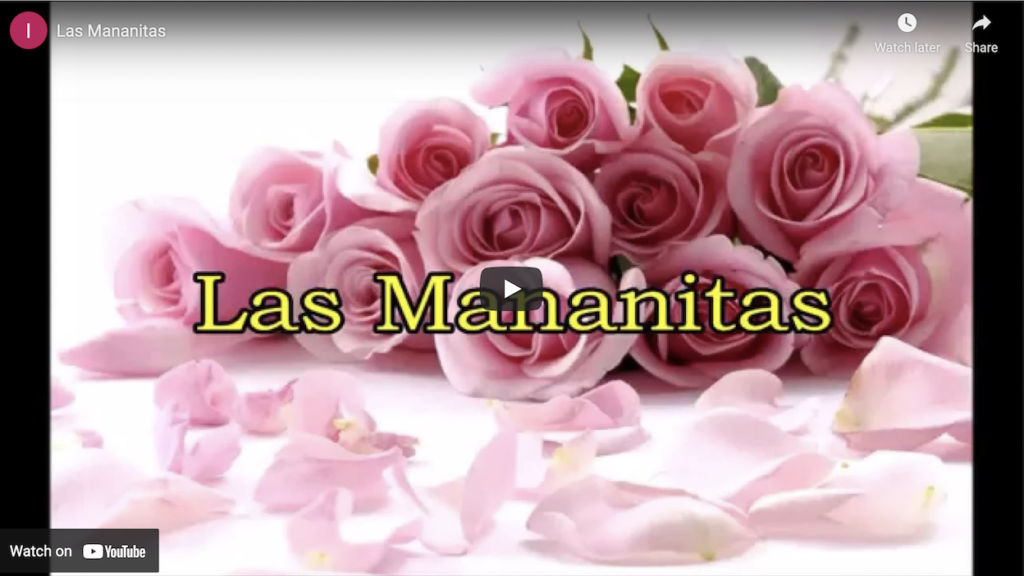 Ethiopia

Mother's Day is more of a "festival of mothers" in Ethiopia, taking place over three days at the end of the country's storm season. This grand celebration is called Antrosht and lands somewhere between October and November. The main act is the creation of Ethiopian hash, made with ingredients carried to the kitchen or stove by children. Following dinner, dancing takes place to honor passed loved ones and Ethiopian heroes.

France

We have a winner! I squealed when I read about the French Mother's Day celebration! That's because one of my favorite things in life are flowers, and the French observance includes sharing a "flower bouquet cake" with mommy.

The holiday falls on either the last Sunday of May or the first Sunday in June, depending on the timing of Pentecost. I may do an entire post on French Mother's Day next year. For now, I will leave you with these charming examples of flower bouquet cakes.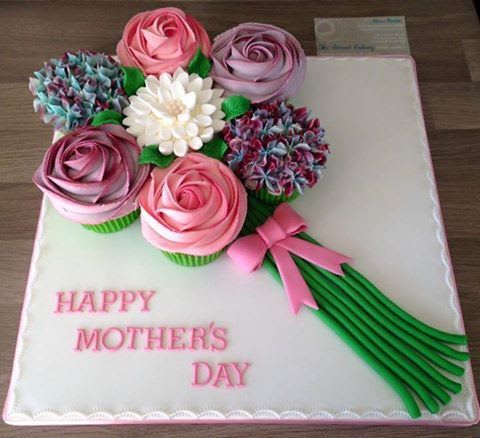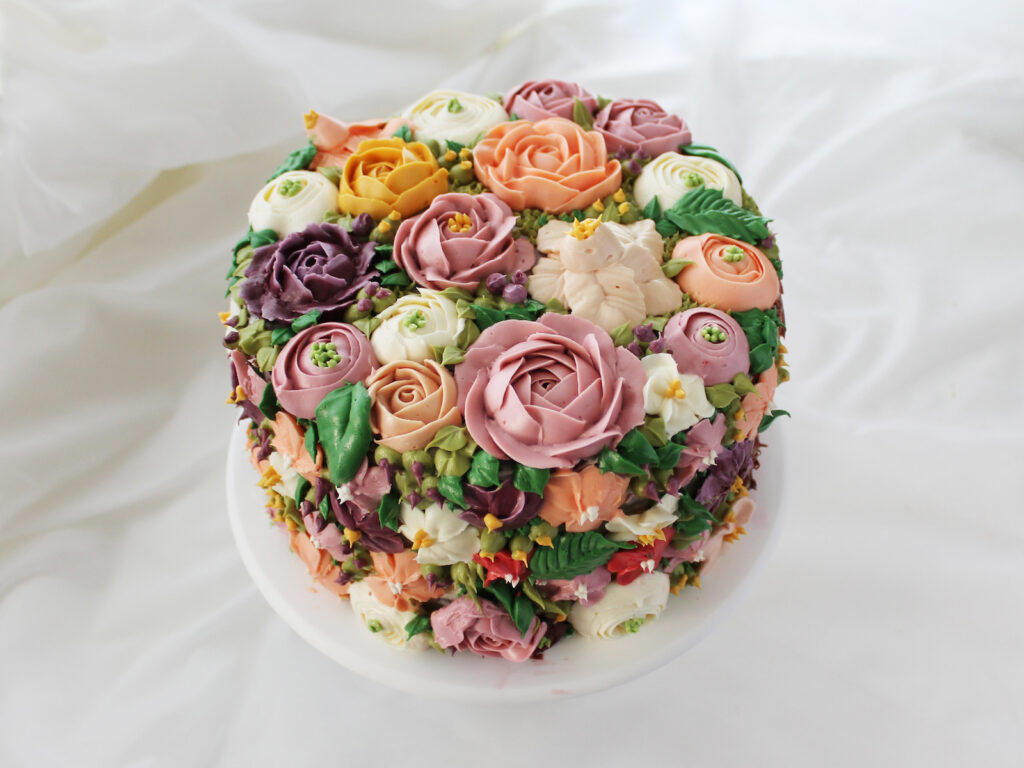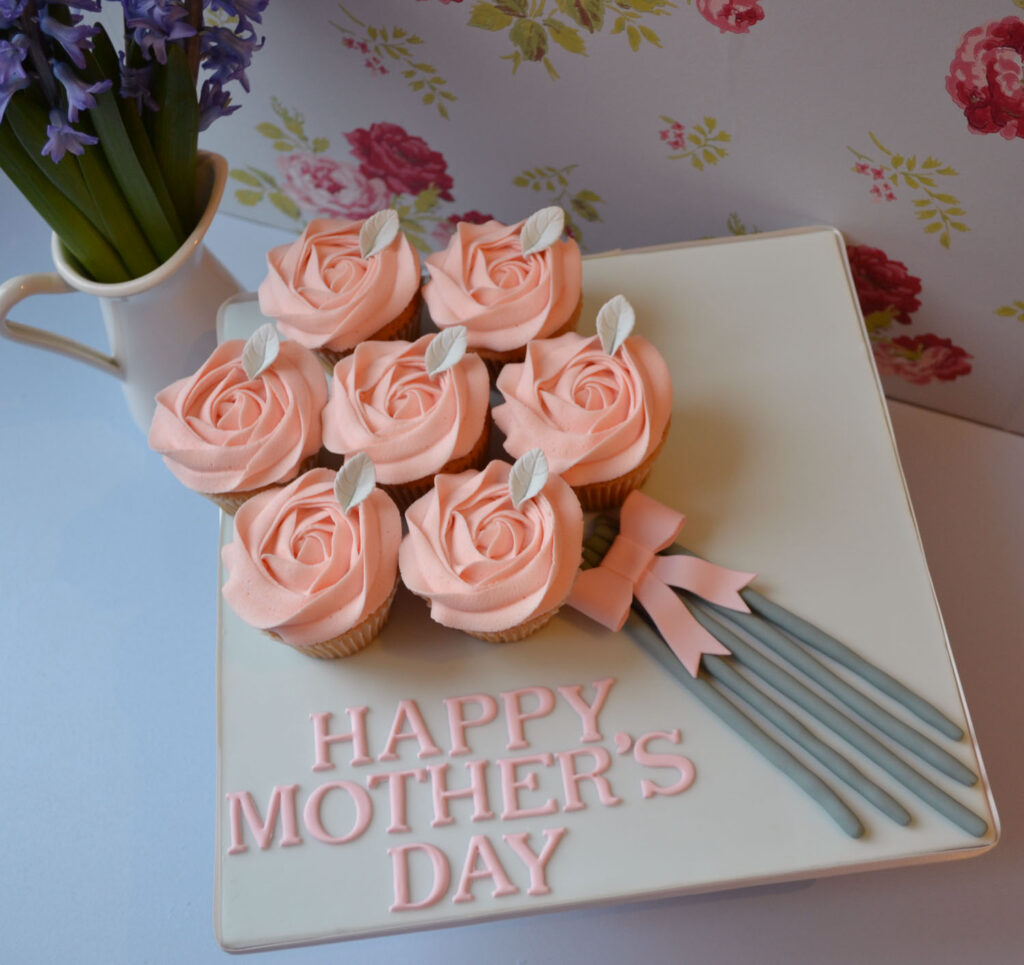 More springtime fun:
A brief history of Victorian afternoon tea
How to host a Victorian picnic
Victorian spring cleaning tips and tricks