History of Cinnabar Theater
Cinnabar Theater started life as a two-room schoolhouse built in 1908 on the outskirts of Petaluma, California. Marvin and Jan Kelbe purchased it during the summer of 1970. Marvin was a renowned opera singer looking for a way to spend more time with his family while feeding his need to be creative. With the help of his four sons, family turned the old building into a theater.
The goal was to create a performance space where the local community could come together to collaborate and experiment. In addition to Marvin's Cinnabar Opera Theater, dancer Ann Woodhead's Mercury Moving Company and Richard Blake's experimental Quicksilver Theater Company were the first resident companies at the old red schoolhouse. The core group inspired and taught each other. Drastic cuts in school funding in 1983 presented the opportunity to create the Cinnabar Young Repertory Theater.  Today, a full curriculum of performing arts classes, workshops, camps and performances by and for youth are offered through this program.
Cinnabar Theater expanded in 1983 to accommodate its growing audience. By 1988, teaching became a priority and the studio was added. Marvin started the Petaluma Summer Music Festival the same year. It offers adults and children three weeks of world music, candlelight concerts, and fine classical and chamber works.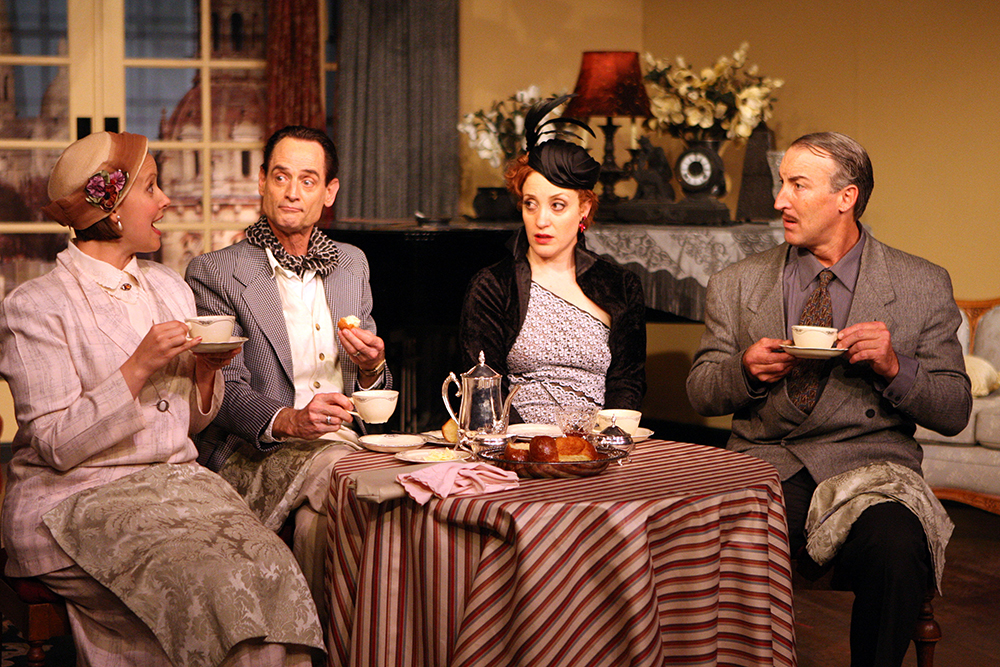 Cinnabar Theater Today
Opera, musical theater, dramatic theater, chamber series, dance, and special festivals are all offered at Cinnabar Theater. It is truly unique in Sonoma County. Its purpose is to present the best experience in performance for participants and audience, while keeping us all in touch with our humanity. Marvin Klebe died in 1999, but his passion and mission live on through the Cinnabar Theater.
About the Building's Color
Cinnabar Theater takes its name color of its façade from the beautiful cinnamon/vermillion/scarlet red mineral of the same name. You may be familiar with it through its use in ancient China as a pottery glaze where it turned fine dining ware a brilliant red. The pigment known as vermilion was made from cinnabar and was used in paintings by Renaissance masters. Since it was a very expensive pigment, only the wealthiest patrons could afford pure cinnabar for use by their artists. Thousands of years ago it decorated burials and sculptures in South and Central America. The brilliant red color reflects its danger, as it contains mercury and should only be handled in a protected environment. Today, cinnabar is still extracted for use as mercury ore, but artists now use synthetic vermilion.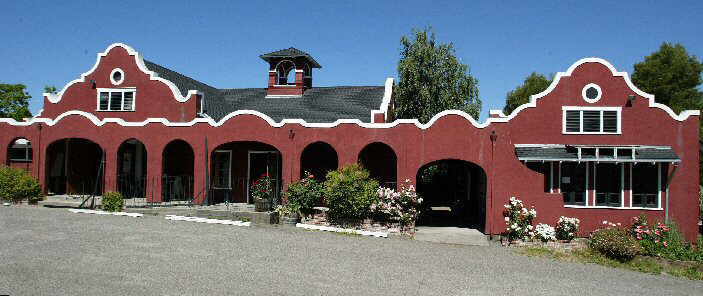 Credits
This article's content and photos were gleaned from:
Cinnabar Theater; Our History and the Building; http://www.cinnabartheater.org/2/history.cinnabar.theater.html
Cinnabar Theater Photos; http://www.cinnabartheater.org/press/pictures/PrivateLives/4L7G2921%20Jeff%20Thomas.JPG
Scienceline; Mineral Monday: Cinnabar; http://scienceline.org/2011/09/mineral-monday-cinnabar/