Let's return to the history of afternoon tea! I have been having so much fun looking into the various aspects of the history of tea, especially as it relates to the Victorian era. So far this summer we have looked at a short history of the English afternoon tea and teaware of times past. I enjoyed learning more about teaware and the idea that tea making its way to England sparked the creation of an entire industry. Naturally, with so many gadgets making their way to parlors and sitting rooms, hostesses needed somewhere to put them. In addition to the tea caddies, kettles, and chests that would serve as status symbols for women around England, tea tables would also pop up.
Tea tables of the 18th and early 19th centuries are a wonderful look at how serious the English took their tea time and just how much expense some were willing to invest in it. They are also great artifacts for examining the craftsmanship of the time, the ingenuity, and the attention to detail that is often lacking today.
Early tea tables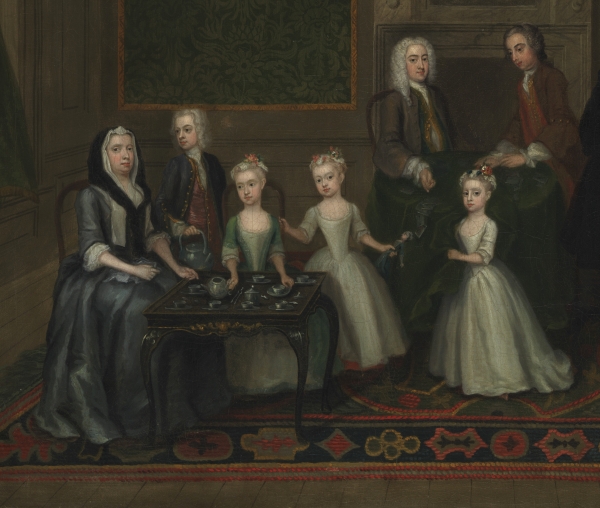 While "tea culture" would pick up rapidly through the Victorian era, it began during the 18th century, picking up speed in the Regency years. A surface to hold and serve tea was necessary, as it was a gendered activity done in private, away and unique from the other meals served in the dining room or even in a woman's bed as breakfast often was.
The Metropolitan Museum of Art describes the tea table below as a classic example from this time: "This is a perfect example of what tea tables made in Newport between 1740 and 1760 looked like: a simple rectangular top with raised molded edges, plain skirts, and cabriole legs of extreme delicacy terminating in pointed pad feet. The design is masterful in its elegant simplicity."
Early tea tables were highly utilitarian, made for holding the tea equipment rather than to display taste or wealth. The styles of the day are, however, reflected in the "claw foot" style leg. Their function is identified with the raised edges on many of them, perfect for ensuring that delicate teacups or clumsy utensils stayed off the floor.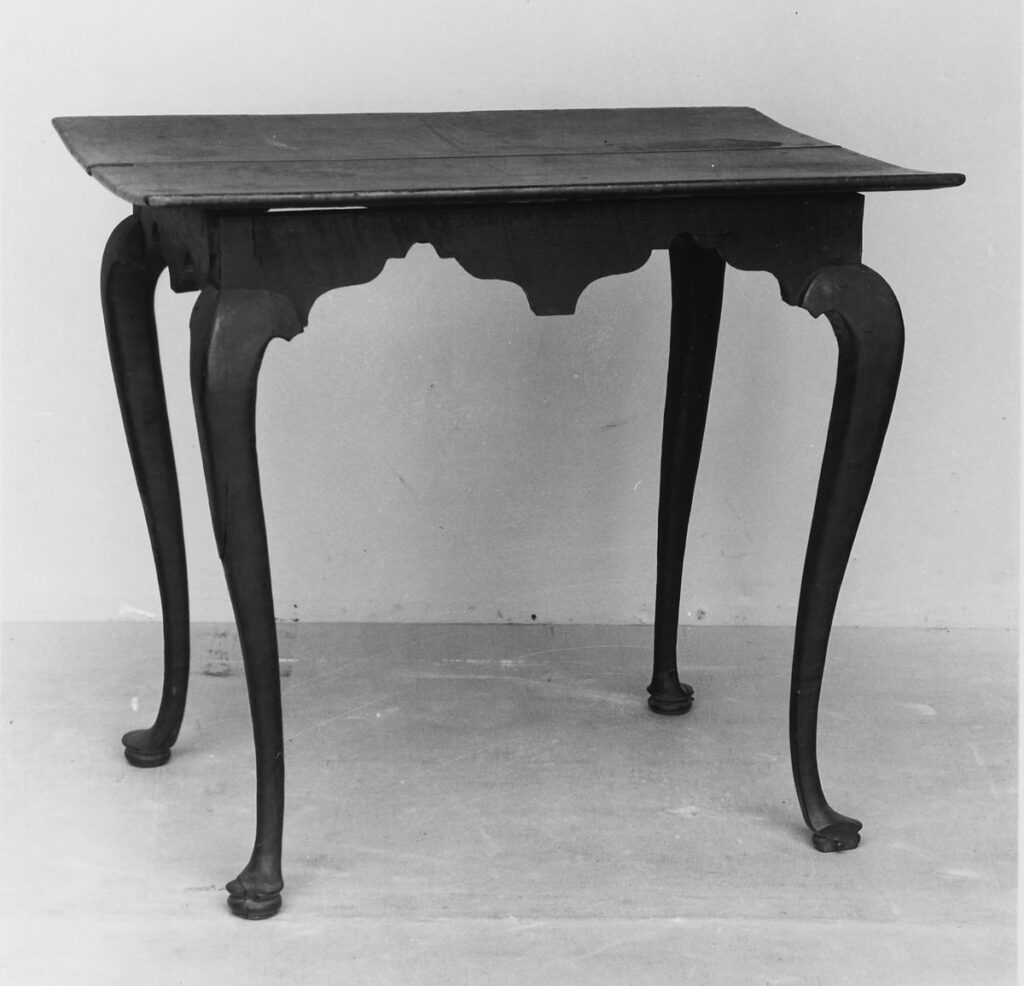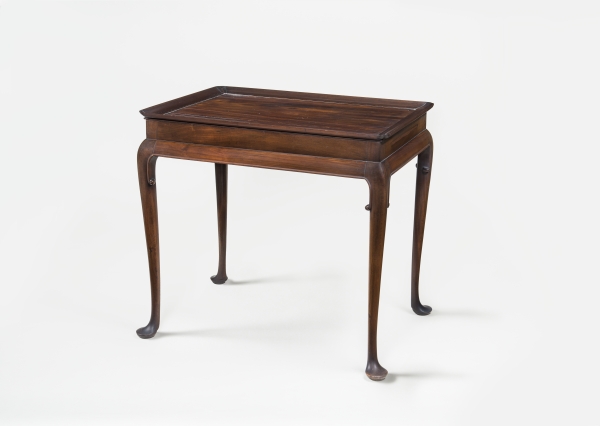 Tilt-top
Rectangular tea tables were a starting point to be improved upon. Apparently, the space they took up created an annoyance, something we might find hard to understand in today's world of countertops, storage ottomans, and much more. The solution was quite brilliant: the tilt top. Says the Museum of Fine Arts in Boston:
"When not in use, the top of this table could be tilted vertically. The tilting mechanism allows the tabletop to swivel while horizontal as well. This adaptable design permitted hostesses to serve tea without reaching or to store the table against a wall, while still exhibiting its craftsmanship and beauty."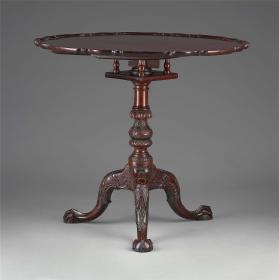 The design referred to is a circular top, often with rivets where each person enjoying tea could place their cup. As you can see, artisanship also became more intricate, indicating tea's growing importance in society. According to the Victoria & Albert Museum: "In 1745 it was noted that 'the tea-table costs more to support than would maintain two children at nurse'."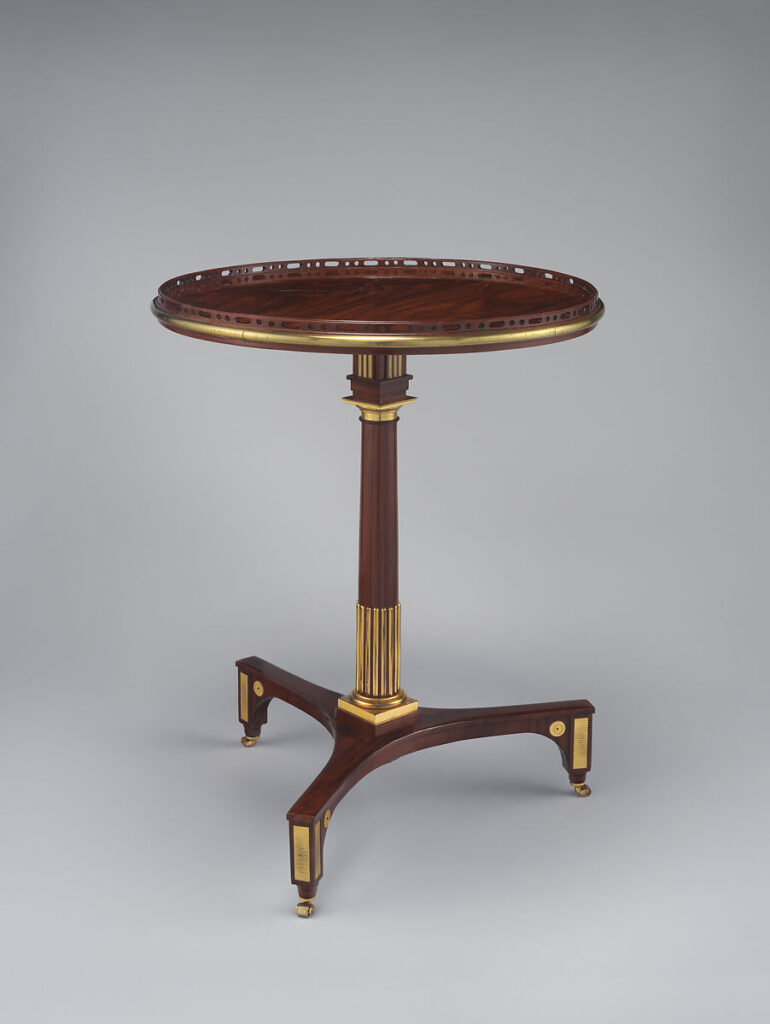 It is worth noting that this style remained en vogue during the Victorian era, but becoming heavier and "chunkier" as the interior design trends moved in that direction as well. They were also increasingly mass-produced, causing me to find hardly any in museum collections.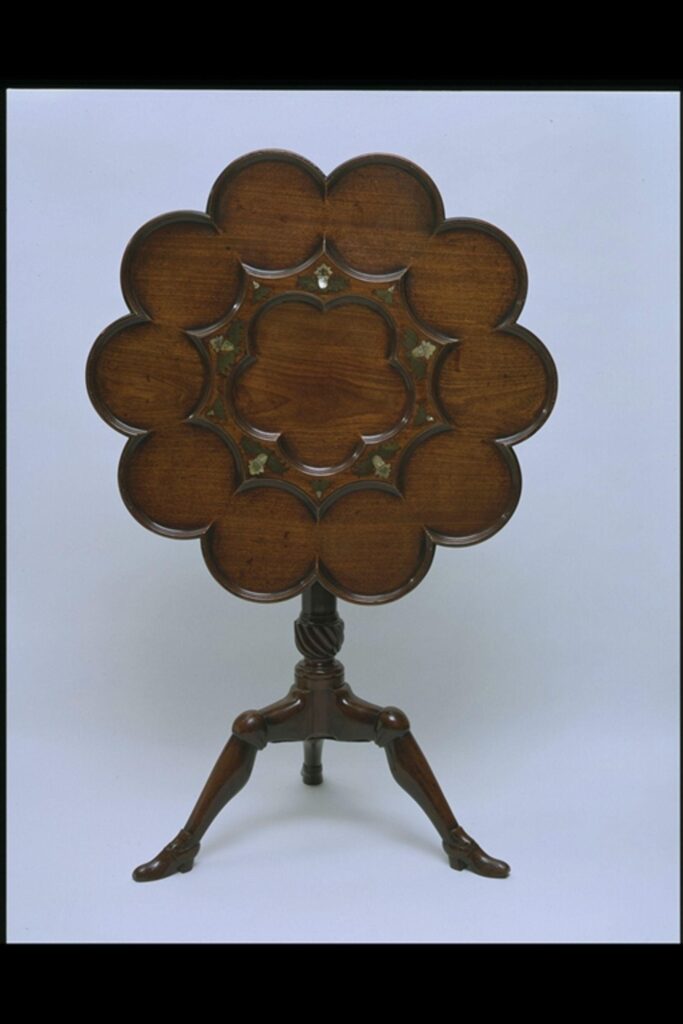 Teapoys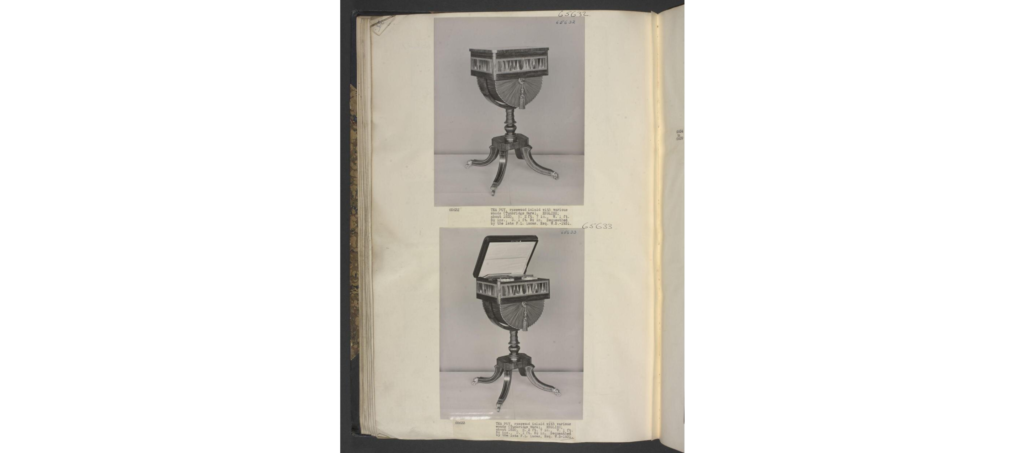 Teapoys deserve to be mentioned in a post about tea tables. I am a big fan of hidden compartments and details, so I have a particular interest in this piece of furniture. Says the Metropolitan Museum of Art:
"The word teapoy derives from the Hindu tepai, meaning "three-legged" or "three-footed" and refers to a small table or stand on a tripod support. These were used "in drawing rooms to prevent the company rising from their seats whilst taking refreshment," according to the Regency furniture designer George Smith (act. 1804–28) in A Collection of Designs for Household Furniture and Interior Decoration (1808). However, from about 1810 on, it came to signify a chest on a stand fitted with various compartments holding removable caddies for storing tea. Here, the names of the teas are engraved in silver medallions."
And according to The Regency Redingote:
"The interior of the large tea caddy of a Regency teapoy was often quite lovely. Many of the most sophisticated had an oil painting set inside the lid, often of a country view reminiscent of the bucolic vistas seen by guests at an eighteenth-century country tea party. Paintings of animals in a country landscape or a still life with flowers or fruit were also sometimes to be found inside the lid of a teapoy. Those which did not have paintings in the lid would generally have a padded and ornamented inset covered in plush or velvet, or just a panel of finely-grained veneer."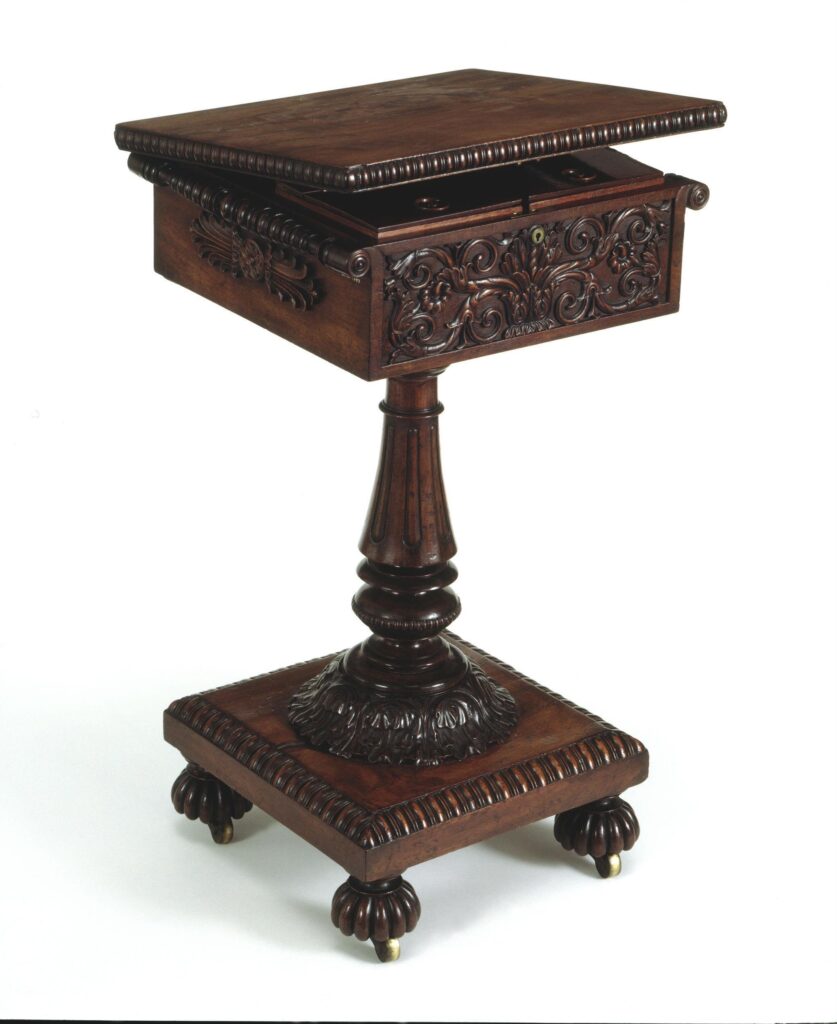 While teapoys could be used to hold and serve tea after being prepared, from what I can understand they were more used as novelty items to store expensive tea rather than for the functional purpose of enjoying it.
What else would you like to learn about tea this summer?
You may also enjoy:
A brief history of Victorian afternoon tea
Mind your manners! Victorian table etiquette