The Wild West was a world of its own. It was a place where people wrote their own rules, territories governed themselves, and anyone had the potential to build a name for themselves regardless of their past. In a time that provided few career opportunities for women, it also presented the chance for them to become independent in their own right, even if this often meant entering the sex trade, or as it was known then, "the sporting life." Madams of the Wild West often started their own businesses, came from little money, and worked hard to build success and wealth. They operated in an often violent, male-dominated world with the cards stacked against them and overcame many odds. Let's talk a look at five of these audacious women and what their legacies are made of.

Mattie Silks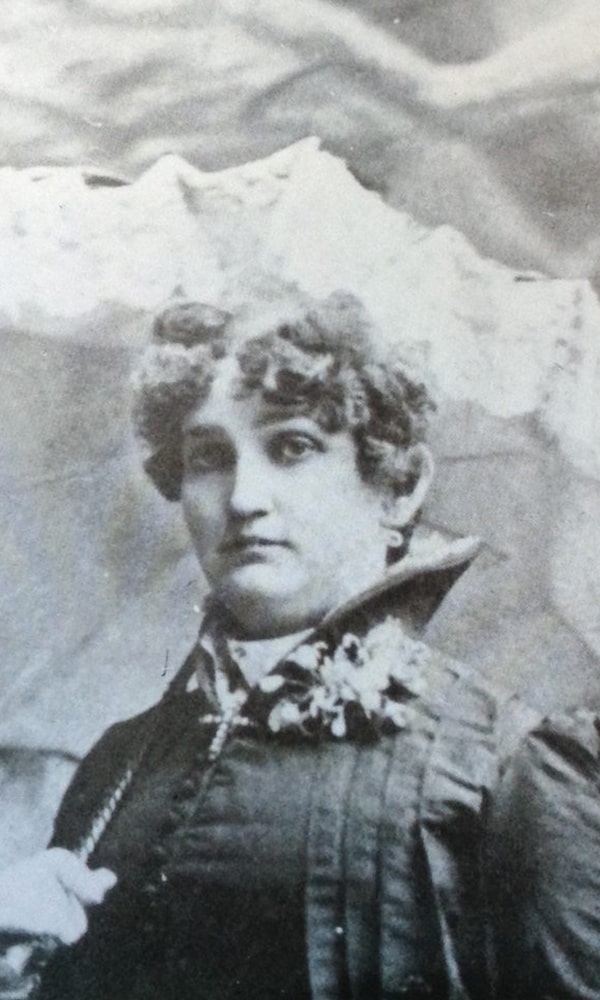 Mattie Silks was a madam of the Wild West who reached the peak of her career in my current hometown of Denver so I always enjoy reading about her exploits. In fact, when I first moved to the city I worked as a hostess in a champagne bar near where she ran what was said to have been her most successful brothel.

Mattie entered the sex industry at an early age, becoming a madam for the first time at just 19. She would later say that she never actually worked as a prostitute, but only as a madam. She ran brothels in Springfield, Dodge City, and Georgetown before landing in Denver.

Mattie was a famous Madam of the Wild West because she was a true businesswoman. She was known for her inventive marketing, often holding elaborate parades in which she displayed the women in her employ. Her efforts paid off. The Market Street brothel was the most popular brothel in the city, surpassed only by the famous House of Mirrors in 1898. Mattie kept at it, however, continuing to operate competitively, and then buying the House of Mirrors when its owner died in 1909.

By far, what I love most about the history of Mattie Silks is the lore of the duel she fought with rival brothel owner, Kate Fulton. Yes, you read right, an actual duel between two women. The legend has it that the two women were battling over business as well as the affections of Mattie's lover, Cort Thomson. When the competition reached a boiling point, a duel was arranged in which the two faced each other, topless none the less. While they both missed, Cort himself was hit by Mattie's bullet.

In reality, it may have been a drunken bar fight when the two rival madams ran into each other while enjoying some time off. Either way, Mattie was a woman who left people talking wherever she went.
Create your own Mattie Silks look
Julia Bulette
The best story in the legend of madam Julia Bulette was that she was so beloved by the male citizens of the mining town in which she operated (Virginia City, Nevada) that she was made queen of the 4th of July parade in 1861. The honor involved sitting atop the shiny new fire truck during the parade, especially fitting as she had also been made an honorary member of the company.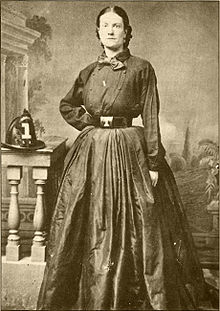 Even during her life, Julia's story was filled with mystery, rumor, and legend. It was thought that she was born in England, though researchers believe her actual birthplace to have been Mississippi. While little is known about her early years, it is known that she arrived in Virginia City after the Comstock Lode and was one of the few single women in town. It is likely that she traveled to the city for the exact reason of getting into the "sporting life." It is said that her warm personality endeared her to the men of the city. Her legend also includes stories of her helping to put out fires, helping the sick, and taking in the homeless.

Julia ran her own business out of a house in the red light district of the city. She was wildly popular and successful, competing with the best establishments in town.

Sadly, Julia was the victim of a violent attack in 1867 in which her killer strangled her before taking off with her valuables. Her death shocked the city and her funeral was attended by hundreds of mourners, evidence that she was respected and loved. Her murder remains a popular topic of study for those interested in the Wild West.

Belle Brezing

Belle Brezing was dealt a bad hand in life and did her best to survive when faced with a dire situation and virtually no prospects or opportunities. It is a complicated and fascinating story, and I will just cover a few main points here.

Belle born in 1860 in Lexington, Kentucky, to Sarah Ann Cox, a mother down on her luck. Sarah soon married a man by the name of George Brezing, who appears to have been an abusive alcoholic who eventually ran out on the family. To make ends meet Sarah worked part-time as a dressmaker and part-time as a prostitute.

As a teen, Belle was involved in a complicated love triangle that left one man dead, one man on the run, Belle pregnant, and all dissatisfied. After Belle delivered the baby, she continued to live with her mother, despite having married the father. However, Sarah passed away just months later and the landlord immediately took over the home. This is when Belle decided to enter the sex industry. She soared to the top of the local market, even working in a brothel housed in one of Mary Todd Lincoln's former houses. Soon, she would be known as one of the most famous Madams of the Wild West.

When Belle decided to venture out on her own she has built a loyal clientele who provided business as well and investments into her various brothels. She owned several different houses of ill refute over the years, becoming known as having "the most orderly of the disorderly houses."

Belle was said to let her employees keep most of their earnings and that she made her money with the liquor she sold at her establishments, particularly the best champagne she could get her hands on. She continued to operate in Kentucky until Prohibition forced her to close down. She remained living in the house of her last brothel, sadly becoming addicted to morphine and inflicted with uterine cancer (the two ailments likely related to one another).

In her good days, Belle was known as the classic lady of the night with a heart of gold, contributing to local charities. This reputation was so strong that it is believed she inspired the character of Belle Watling in Gone With the Wind, though Margaret Mitchell denied it.
Fannie Porter
This is a fun one. While all of the madams of the Wild West lived life on the edge, Fannie jumped right over it with both feet. Her legend includes being close friends with Butch Cassidy's gang, willingly providing her brothel as a hang out for cowboys on the run, and playing matchmaker for outlaws.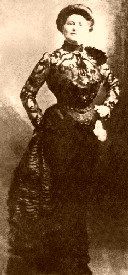 Fannie's family arrived in Texas when she was just one year old, immigrating from England. Growing up as both an immigrant and in the middle of the Wild West may have inspired her to enter "the sporting life", as she took up the trade as a teenager and opened her own brothel at age 20 in San Antonio. It was known as a high-quality establishment and outlaws loved spending time there following their successful heists. Most famously, the mysterious Etta Place is said to have met the Sundance Kid while working for Fannie. One would have loved to have been a fly on the wall in that place! Fannie was trustworthy, known for never giving up information about any fugitive customer.

Fannie was successful partially because of her shrewdness. When public opinion started to turn aggressively against brothels, she closed up shop and quietly shifted careers. She drifted into obscurity, with various theories about what she did with the remaining years of her life.

Dora DuFran

I will end things in Deadwood with Dora DuFran, one of the most famous madams of the Wild West.

Like Fannie Porter, Dora's family immigrated to the American West (Nebraska) from England when she was just a girl. And like most of the women in this post and most that I've read about who became "soiled doves," she entered the sex industry as a teen, but the trajectory as to how that happened is muddy at best. What we know is that she began working as a prostitute in Nebraska at a young age and then made her way to Deadwood as the Gold Rush hit, arriving in town and declaring herself a madam from the get-go. She may have started in nothing more than a tent or two, but she eventually became one of the most successful madams in the area up until her death in 1934.

We know that Dora was friends with some of the best-known characters in Deadwood. Calamity Jane worked for her from time to time, likely as a cook or maid. It is said that Calamity visited Dora's place on the night she died. Dora published a pamphlet about Calamity's life as told to her by the famous character before she passed. She was also friends with the famous Charlie Utter, who is said to have helped procure employees for her.

Create your own Dora DuFran look:
Dora is buried in the Deadwood cemetery next to other famous characters such as Seth Bullock, Calamity Jane, and Wild Bill Hickock. And her beloved pet parrot.
More Madams of the Wild West looks:

More Wild West fun:
Four Soiled Doves of the Wild West who Left Their Mark
Lillian Smith: Buffalo Bill's other female sharpshooter