Recollections is excited to be selected by True West Magazine as one of their 2021 Best of the West award winners. We have been chosen once again as the Best Western Clothing Maker. The awards are chosen by a survey of readers and people in the "Western" world, so it is a great honor to be featured. Plus, we love True West Magazine, so it's pretty exciting to be featured on the pages of their magazine and website.

We must be doing something right, as we are among great company with the other award winners. Each year True West features apparel companies, museums, saloons, events, bootmakers, books, movies, and more in their list of "Best of the West." The other apparel-related companies are other examples of fine handiwork. Some of our favorites include:

M.L. Leddy's: Best Western Bootmaker
Knudson Hat Company: Best Western Hatmaker
Paul Andrew Hutton: True Westerner of the Year: Paul Andrew Hutton
How our customers enjoy Western wear
We have a lot of customers who love to dress in Western wear, both for historical purposes and for contemporary use. We have customers who use our items in work as museum docents, appearing in reenactments, attending Western-themed events, and more. Our community tends to especially love wearing bustled looks. Such styles would have been worn in the 19th century by women living in cities and by those in the higher classes. Our customer favorites are made with breathable fabrics, which is one of the ways that women of the time stayed comfortable despite so many layers of clothing. They come in a large variety of colors and sizes, with just the right subtle modern touches to make them enjoyable to wear while feeling all the dame of the Wild West.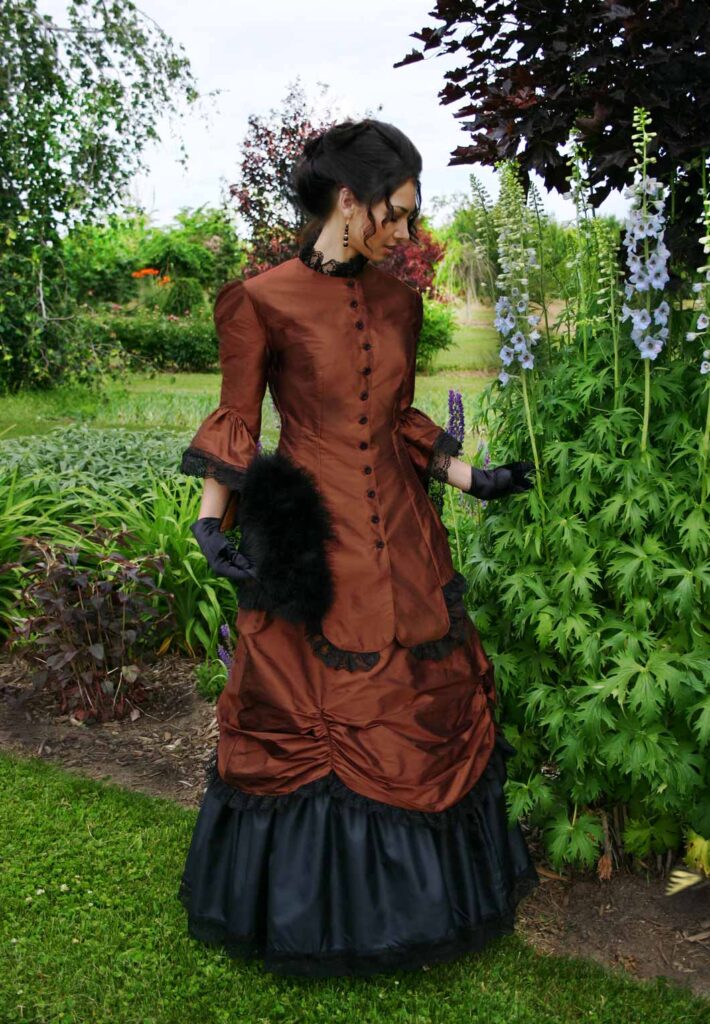 Favorite bustled looks:
Patience Victorian Bustled Top and Skirt
Caprice Victorian Bustle Dress

Do you have a favorite Recollections bustled dress? Please let us know in the comments!

As we saw in the great customer highlight post on sidesaddle rider extraordinaire Marybeth Walker, one activity that our customers enjoy doing in our clothing is horseback riding. It is an honor for us to see our dresses being worn in such pursuits. Many of our dresses include options for extending the skirt or for use as a fan skirt, which make them comfortable to mount and ride in.
Favorite riding suits
Victorian Corduroy Riding Suit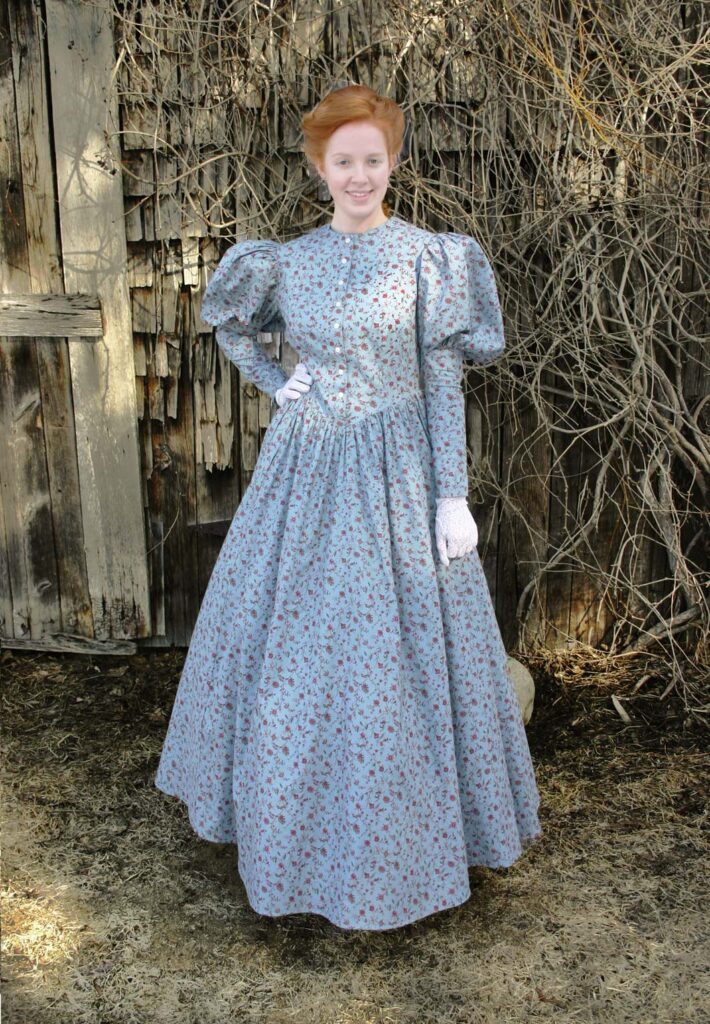 Pioneer and prairie fashions are among our most popular items and we absolutely love supplying handmade items for women around the country. We have enjoyed covering the topic of pioneer clothing on the blog in the past and know how much our readers love learning about the fashions of the Frontier!

Favorite pioneer styles
Harper Victorian Pioneer Dress
Pioneer Blouse, Apron, and Skirt

I would love to hear from you!
Have you worn one of our fashions to a Western-themed event? Or do you have a post-Covid event that you are preparing and shopping for? Please let us know! We love to hear from our customers and learn how our dresses are appearing in the world!
Love Western wear? Here's some further reading:
Pioneer Clothing: What Women Wore in the Western Frontier
Four soiled doves of the Wild West who left their mark