Talk of Halloween, witches, and all that is spooky naturally lends itself to talk about the Salem Witch Trials. Hundreds of years later the story of the misguided community and the individuals who died at their hands remains a topic of massive interest. The various reasons for this is probably already the topic of a book but as an enthusiast of the history story myself, I think that what it comes down to is simply that it boggles the mind to think that this tragedy happened right here in America and by the early settlers we are taught to admire.

Because the interest in the story remains as hot as ever, there is an enormous amount of information available to learn about the Salem Witch Trials and get loaded up on some spooky Halloween conversation starters.

Educational

Salem Documentary Archive and Transcription Project

The New Yorker: Inside the Salem Witch Trials

Books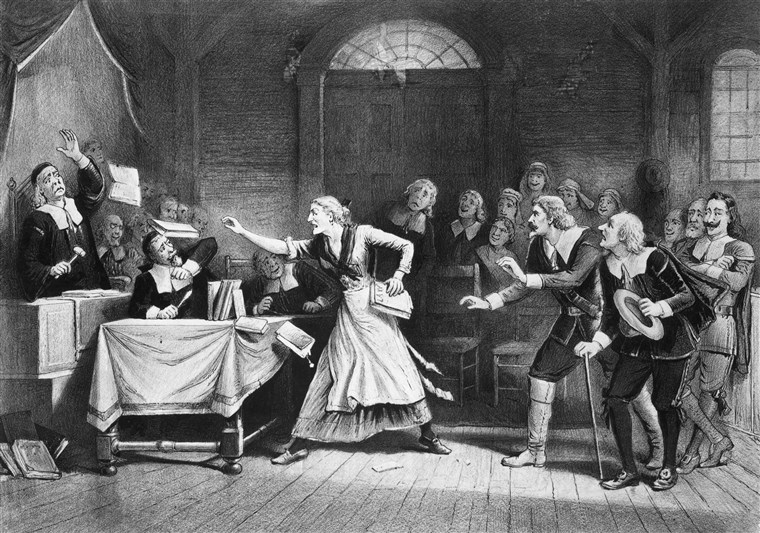 A Storm of Witchcraft: The Salem Trials and the American Experience by Emerson Baker

The Witches: Suspicion, Betrayal, and Hysteria in 1692 Salem by Stacy Schiff (anything by Stacy Schiff is awesome)

In the Devil's Snare by Mary Beth Norton (I'm reading this right now)
Podcasts
Unobscured Season One with Aaron Mahnke
(I highly recommend this one!)

Halloween: Salem Witch Trials by Parcast

Stuff They Don't Want You to Know: The Truth Behind the Salem Trials

Videos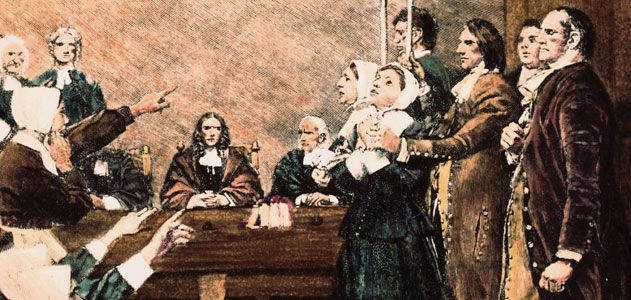 Drunk History: Giles Corey and the Salem Witch Trials
Bewitchment in Salem: The Real Story
History Channel full documentary on the trials (the quality of the recording is poor but this is a great look at the issues surrounding the trials)
The victims:
The Mysterious Slave Who Sparked Salem's Witch Hunt
Women Weren't the Only Victims in Salem
Witchy Gifts
Is there a witchy woman or a women's history lover in your life? Get them a Salem Witch Trials-themed gift! You can't go wrong.

Create your own witchy look