Downton Abbey has long been a show known for its elegant costumes: whether it's intricate Edwardian fashion or stylish flapper looks, the costumes on Downton are known for their authenticity and beauty. But, how do the costumes get made? Are they rented or sewed? And who does it all? Well, the Masterpiece costume designer, Anna Mary Scott Robbins, designs many of the costumes. Other costumes come from the famous London-based costume house, Cosprop.
Cosprop owns thousands of pieces, all ranging from the early 1500s to the 1960s. Many of their pieces are authentic—meaning they are over 100 years old! Other pieces are crafted by their team of designers that work tirelessly to ensure that pieces are as similar as possible to the originals. These pieces are then rented out and used as costumes for movies, theatrical productions, and television series. The Roaring 20s and Edwardian fashions we see on Downton Abbey are just a small fraction of the costumes that Cosprop owns. Other instances where you probably saw some Cosprop costumes and didn't even know it was on the HBO series John Adams and the films Lincoln (2012), Indiana Jones and the Temple of Doom (1984), Les Misérables (2012), and Memoirs of a Geisha (2005). And, this isn't even the full list of productions they've worked with. In business since 1965, Cosprop has outfitted countless productions.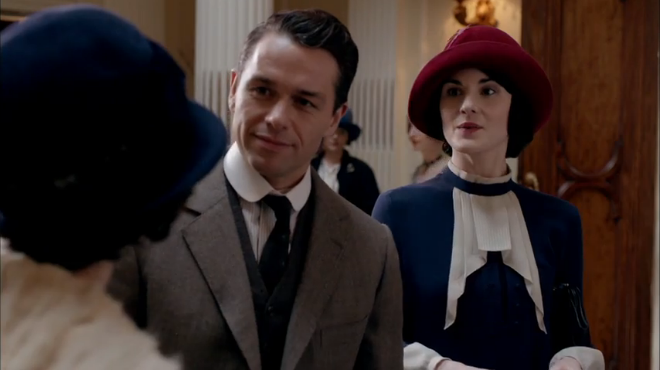 When the costumers of Downton Abbey weren't able to find the perfect Edwardian fashion or flapper costume at Cosprop, they created their own. Anna Mary Scott Robbins dressed each character for their personality. For instance, in an interview with Masterpiece, she noted that she dressed Mary in reds and greens to match the colors of Downton, since she will be the estate's ultimate owner. She also wanted Mary and Mabel Lane Fox to be equals in color scheme because they both are equals in wit and social station. The team of fashion designers on Downton, led by Scott Robbins, work together to decide exactly what each character will be wearing for each scene and consult with the director to decide when statements need to be made (like Sybil's harem pants) and when characters need to be more subdued.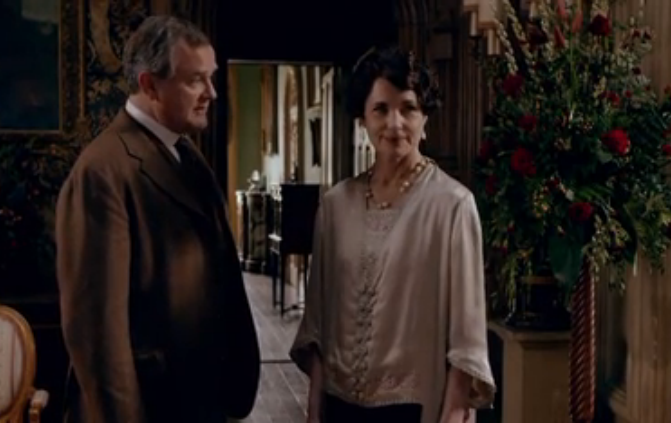 If the costumes of Downton Abbey have inspired you, make sure to check out our Downton Abbey Style Guides and also look at our Downton Abbey section of the website. There you will find classic Edwardian Fashion and eccentric Roaring 20s dresses that would be fit for any Lady Mary or Lady Rose. Our dresses are made to mirror the fashion of each era, and we pride ourselves on our clothes being authentic. We can make you look just like your favorite characters from the show. Get started on your new Edwardian wardrobe today!