Victorian Era Fashion: Exploring the Revival
Fans of the romantic style have long awaited the revival of Victorian era dress. As fashion trends are a part of a large never-ending cycle of circulating ideas and inspirations, it's fitting that the female empowering Victorian style is once again popular. The fashion of the era marks femininity at its finest with flounces, ruffles, and intricate lacework.
At Recollections, we are pleased to supply Victorian fashion lovers with historically accurate garments. We asked 14 fashion editors, bloggers and historians to weigh in on what the Victorian fashion revival means to them. They are listed in no particular order, as each of their responses is unique and insightful.
---
Dan Awha, Fashion Editor at the New Zealand Herald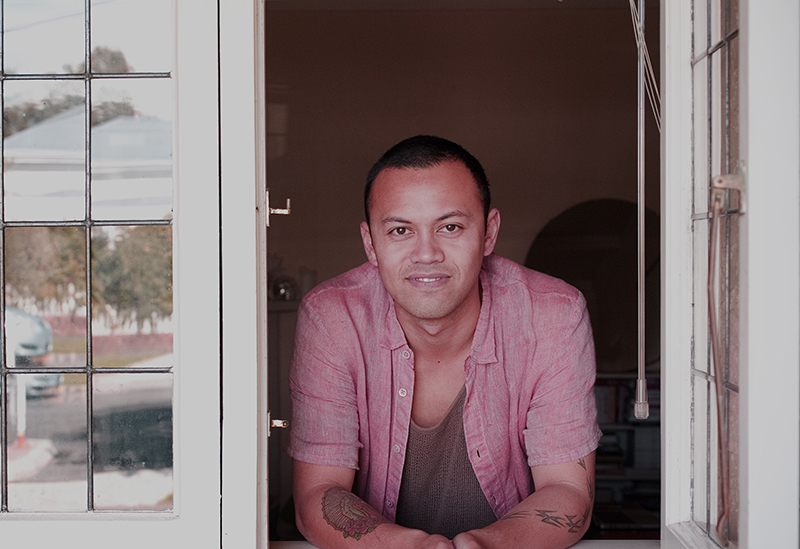 Dan Ahwa is a stylist and journalist with over nine years of experience. He has studied in Nottingham, England and Auckland, New Zealand. Dan has a background in English Literature, Art History, Film and Media Studies and Fashion Marketing. He is the Fashion Editor for two of The New Zealand Herald's popular weekly lifestyle magazines: Canvas magazine and Viva magazine.
What do you enjoy about the Victorian fashion revival?
I think it's great to see how Victorian codes of dressing can perhaps help people appreciate a sense of occasion. The world right now has a heavy diet of athleisure, sportswear, t-shirts and jeans, so to look back at a time where more care was taken with how people presented themselves is special.
Why do you think there has been a resurgence of Victorian inspired garments?
The Victorian era offers up plenty of inspiration for designers because of its general preference for luxurious fabrics and drama, again it's an antidote to the casual way we dress today and it's a particularly good blueprint for special occasions.
How would you style a Victorian piece from the trend?
Today, there are several high neck collared blouses around that nod to that era, and for a modern approach they generally look good with a pair of jeans. Heirloom inspired jewelry is important too, so cameo and brooches look good when clustered together on a winter coat.
How do you think the trend will evolve in seasons to come?
I think that high/low mix is what resonates with people at the moment. The idea of mixing luxury with everyday wear, sportswear with sequins, denim and lace… So taking elements of Victorian inspired pieces and teaming back with everyday fabrics makes it more personal and much more wearable.
---
Amy, Editor-in-Chief of Chic Vintage Brides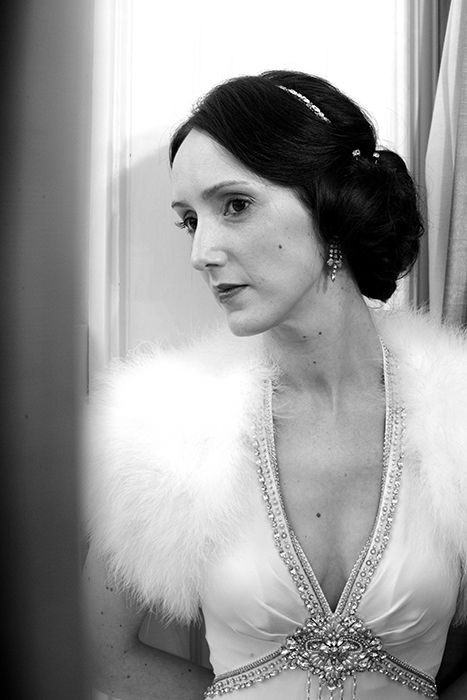 Amy is a self-proclaimed lover of Jane Austen, period dramas, the colour teal, Pimms and the sound of birds singing. She has lived in New Zealand with her husband and cockerpoo for the past 5 years. They previously resided near Somserset in England. Amy is wedding obsessed and believes that the she was born in the wrong era. She is the owner and editor of the website, Chic Vintage Brides, founded in 2010.
What do you enjoy about the Victorian fashion revival?

I absolutely love the current trend for all things Victoriana in weddings. For a long time, thanks to Baz Luhrman's The Great Gatsby and of course Downton Abbey, it was all about Art Deco. But over the last season or two there has been a definite step back in time to the Victorian era and I think it's wonderful! I love the high necklines and long close-fit sleeves. It is such a demure look for a bride, which makes a nice change to many of the current bridal trends. It creates the sleekest and most beautiful silhouettes.
I also love the opulence that this trend brings with it – the rich fabrics and dramatic lace details sit so well alongside elaborately iced cakes, the lush florals brimming with greenery, the use of fine china and beautiful cutlery, calligraphy and candelabras. For all these reasons I hope it is a trend that continues for many seasons to come.
Why do you think there has been a resurgence of Victorian inspired garments?
I think Julian Fellowes and Downton Abbey may have had a hand in this trend too – after all, who doesn't love everything about the Dowager Duchess! And isn't there something so alluring about the simplicity and romance of these past eras? A time of suitors with their subtle love messages through flowers and jewels.
But I also feel that it's something of a natural progression for our recent love in the wedding industry of all things lace, long sleeve and illusion. There's something so dramatic and luxurious about these details, and when you talk about fashion no-one did drama or luxury quite like the Victorians!
---
Sarah Chrisman, Author and Editor of This Victorian Life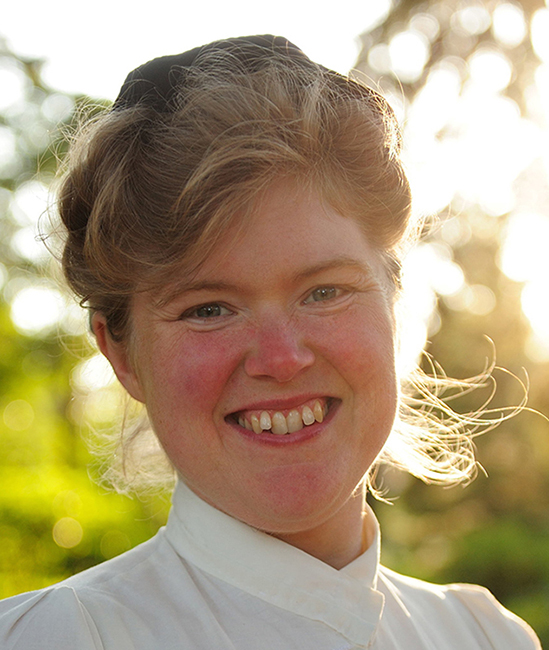 Sarah A. Chrisman is the author of four books about the Victorian era. She is also a teacher and an editorialist. She is engaged in a long-term experiential study of the culture, dress and technology of the late nineteenth century along with her husband, Gabriel. The couple currently resides in Washington in a nineteenth-century home. Sarah has a degree in French and International Studies. Sarah has tutored and taught various subjects, from the English language to history. To view her work and her lifestyle, visit This Victorian Life.
What do you enjoy about the Victorian fashion revival? 
Victorian fashions flatter a wide range of body types, and exemplify the philosophy that beautiful surroundings inspire beautiful actions.
Why do you think there has been a resurgence of Victorian inspired garments?
Fashion, like everything else in life, has its seasons and its cycles. It is inevitable that forms of adornment which have been popular at one point in human history will return to popularity again, given sufficient time.
How would you style a Victorian piece from the trend?
I sew all my own clothes by hand, using period-appropriate textiles.  I make my own patterns by copying antique garments in my private collection as well as by copying antique photographs and fashion plates.
How do you think the trend will evolve in seasons to come?
In asking ourselves how the trend will change in seasons to come, we return to the matter of all fashion being cyclical.  Any particular wave of fashion will often look quite different from the one which preceded it, yet one has only to wait a short time for the cycle to repeat itself and a favorite trend to come around again.  We should always remember that we all have control over how we choose to adorn ourselves, regardless of what chances to be the mainstream style at a given moment.  As one writer expressed it in the year 1900:  "It is better to be slightly out of the fashion than to spoil one's good looks."*
* Stitson, J.R. The Human Hair: Its Care and Preservation. The Maple Publishing Company: New York, 1900. p. 152.
---
Robert Fleming, Researcher and Author of Kate Tattersall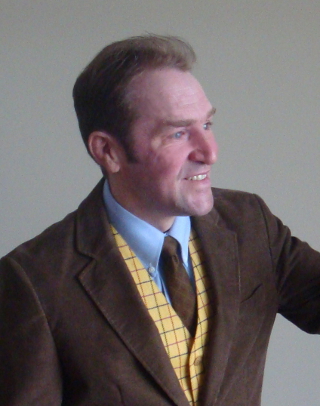 Robert Fleming is the author of Kate Tattersall, a fictional tale of a girl living during the Victorian era. He is the recipient of The Chief's Scout Award, Comradeship Award and Queen Elizabeth II Diamond Jubilee Medal as well as an avid researcher of Victorian culture, fashion and history. To view Robert's work, read Kate Tattersall.
What do you enjoy about the Victorian fashion revival?
Fashion is certainly cyclical and the Victorian era echoed styles of previous times. The era covered over six decades, so there was a great deal of change. The extravagance of the silk outfits with contrasting colours and extensive trim stand out. While the evening and promenade gowns are excellent examples, it is the walking and travelling suits I particularly admire.
Today, when witnessing a lady in a matching skirt and cropped jacket with dramatic lapels and bright piping or galloon knit work, complemented by a shimmering jabot blouse or a puff-sleeved blouse and waistcoat and riding boots, I see a delightful elegance and practicality that evolved during the 19th century.
The materials used today are less expensive, easier to care for, forgiving in their comfort, and create an image of sophistication and splendour. For men, I favour the bright or checked suits with popular contrasting waistcoats. I enjoy the pride of presentation and grace that goes with dressing.
Why do you think there has been a resurgence of Victorian inspired garments?
In every time there is a certain level of society who want to possess a refined wardrobe. During the Victorian era, people generally dressed as extravagantly as they could afford. With a few exceptions, people seem to dress as poorly as possible during this current age of the slob.
The neo Victorian trend is in direct opposition to the t-shirt and sweat pants shambles. People think of the late 1800s and the Belle Époque as a time of high fashion, dignity, and politeness. They wish to emulate it, and perhaps return to the prosperity, joy, and cultivated beauty of those days. Real or imagined. Nostalgia is never realistic, but proves irresistible.
---
Tomi Gibson, Vintage Fashion Blogger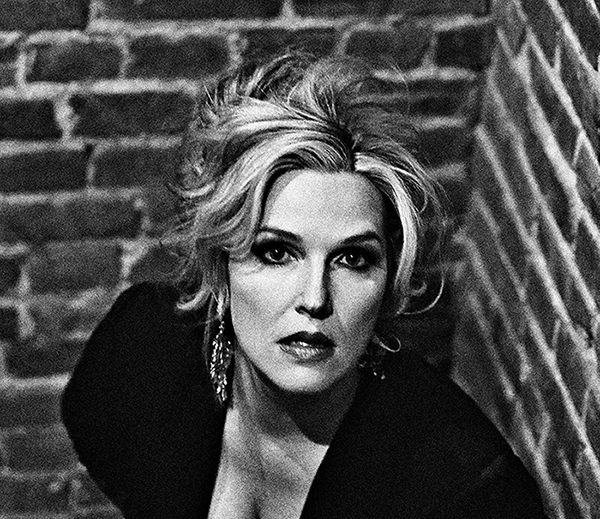 Tomi Gibson has a passion for mixing vintage and modern styles. She is an occasional blogger as well as a vintage designer and retailer. She resides and works in the Lexington, Kentucky area. Visit Tomi's blog, Shop It! to learn about how she styles pieces from the past.
What do you enjoy about the Victorian fashion revival?
There are so many ways to incorporate the trend in subtle ways. Lace, ruffles, velvet, and high neck blouses. The Victorian Era lends an abundance of inspiration. I personally love to see the juxtaposition of edgy and feminine.
Why do you think there has been a resurgence of Victorian inspired garments?
Elements of Victorian fashion have always been around.  John Lennon sported circular spectacles in the 60's, Stevie Nicks was notorious for romantic layered looks in the 70's and of course Madonna flaunted corsets in the 80's.
How would you style a Victorian piece from the trend?
My advice for styling vintage or period clothing is to choose one foundation item and mix it with modern pieces to minimize a costume effect.  I visualize something street-style, like a white poet's sleeve blouse mixed with raw hem denim culottes, and black peep-toe laced booties. I would layer with a sleeveless duster vest and accentuate with lots of bold rings, and a cameo choker necklace. To finish, I envision hair styled in a deconstructed ponytail tied with a black velvet bow.
---
Samantha, Fashion and Beauty Editor at The Skiny
Samantha has a background in art and graphic design. Using her eye for detail and popular trends, she has become a fan of sharing her message through social media. Her passion for art and media led her from the film sets in LA to fashion design, photography. She currently works with some of the top brands from across the country, as the Social Star editor of The Skiny.
What do you enjoy about the Victorian fashion revival?
Ruffles, buttons, pearls and lace. All things dainty and feminine. I love how flattering and romantic this trend is. It's a classy look for date night, that doesn't require you to reveal too much.
Why do you think there has been a resurgence of Victorian inspired garments?
Even in the business world of sharp tailored suits and stiletto heels, it's nice to shake it up a little bit by adding some vintage inspired flare. In 2016, you can be a feminine and powerful woman at the same time.
How would you style a Victorian piece from the trend?
I would love to combine a lace high-neck top with something current, such as high-waisted jeans. The contrasting combo makes for a gentle feminine look with a modern silhouette.
How do you think the trend will evolve in seasons to come?
I think we will see more statement pieces enter our daily life. It would only take one well-chosen piece to really vamp up your wardrobe!
---
Anna Battista, Freelance Journalist and Film Lecturer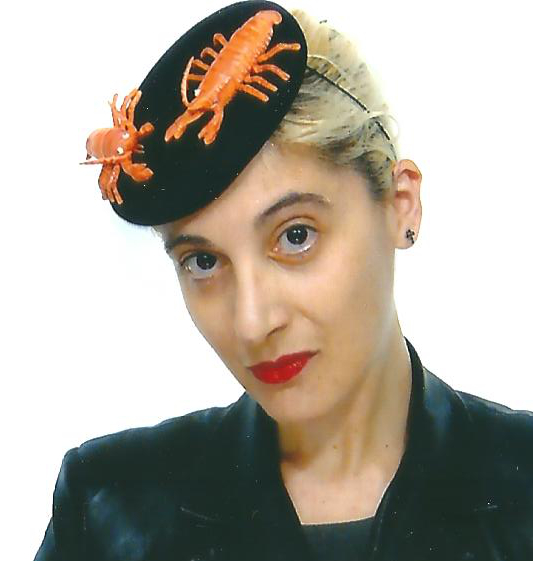 Anna Battista was born in Pescara, Italy. She is a writer, freelance journalist and film lecturer. Throughout her career she has written for American, British, Italian, Portuguese, Spanish and Swedish publications about topics as disparate as culture, fashion, lifestyle, politics and social issues. One thing has remained unchanged in her life: her unbounded admiration for Elsa Schiaparelli. Anna's latest venture is her blog, Irenebrination: Notes on Architecture, Art, Fashion and Technology.
What do you enjoy about the Victorian fashion revival? 
For me, it is always a pleasure to learn new things about a precise historical period. Whenever there is a revival, I rejoice to discover information about specific garments and their constructions or about accessories and materials that may have been popular at the time. I'm fascinated by the internal structure of Victorian clothes, but I admit I have a soft spot for accessories and jewelry in particular, which means I'm very interested in Victorian forms of adornment.
As a highly-charged symbolic ornament in the Victorian era, jewelry reflected the aspirations and preoccupations of its owners, communicating them through the use of different materials. For example, hair jewelry was made with the hair of beloved friends and relatives transformed into wearable keepsakes. While jet jewelry was a public statement of mourning. It became popular following the death of Prince Albert in 1861, after Queen Victoria started wearing black jet or fossilized coal for decorative mourning pieces. I'm fascinated by the instruction manuals that offer directions for preparing and plaiting hair at home, as well as the intricate hair and jet coal patterns developed for mourning pieces.
Why do you think there has been a resurgence of Victorian inspired garments?
I guess we could attribute revivals to different reasons. First and foremost, fashion proceeds in cycles; so specific trends will keep on returning after so many years. In the case of Victorian-inspired garments, we have also seen a rise in popular films and series, quite often with great costume designers, that have maybe reintroduced this era to us.
Think about a Victorian horror fantasy series such as Penny Dreadful. It features visually striking costumes by the mighty Gabriella Pescucci, who is an amazing fashion researcher and connoisseurs. The female characters wearing them in the series are very strong as well. They subvert the Victorian canons, even though they are living in very conservative times.
Another reason of such a comeback may be the fact that up until two or three years ago fashion designers went for very revealing outfits, while more recent trends have re-shifted the attention onto longer silhouettes. They may look more conservative, but actually show us that a woman can be sensual even when she doesn't bare it all. Think of recent Valentino designs by Maria Grazia Chiuri and Pierpaolo Piccioli.
Last but not least, our collective mania for technology and new digital means of communication may have played a part in making us reconsider the past. Longing for a time when people may have had more time for leisure activities or manual hobbies such as knitting, sewing and embroidering. Though only richer people had time for these hobbies, as the laboring classes did not have much time for leisure activities.
How would you style a Victorian piece from the trend?
I'm afraid I'm not the corset type, so I would opt for a piece of black jet jewelry and wear it every day with any kind of clothing. It would be a Memento Mori, but in a positive key. It would remind me, and the people I meet every day, that since we're just spending a brief time of our lives on this earth we should try and spread more love rather than hate and be more cheerful as well!

How do you think the trend will evolve in seasons to come?

I think designers will keep on distilling bits and pieces of Victorian trends in their garments. We have seen an emphasis on details such as high necklines, puffy sleeves and ruffles. I think that's where the trend will develop. So it will be Victorian details, motifs and patterns mixed with modern silhouettes and fabrics. Imagine Victoriana meets casualwear and you will get the idea.
In some Italian seaside resorts there has been a late summer trend among teenagers that I have found interesting: many young girls started wearing a sort of modern Victorian uniform consisting of black or navy blue Adidas Entrada 14 shorts with the trademark white triple stripes, matched with an all black or navy top. By doing so they have uncannily recreated the classic Victorian swimwear style. Check out indeed any fashion history books or images on the Internet about Victorian styles and you will stumble upon many images of dresses and shorts with horizontal white stripes around the edge.
I would personally like to see the mantelet being reinvented in a modern key. Maybe in unusual materials like denim. I wouldn't mind seeing some of the most beautiful and most interesting pieces of jet jewelry from museum archives being recreated with the 3D printed technique.
---
Kathryn Squitieri, Fashion Historian and Costume Mounter
Kathryn Squitieri  gained a passion for historic costume and textiles from sewing with her grandmother at a young age. After receiving a BFA in Costume Design from Brooklyn College, Kathryn became a costume assistant on Broadway productions like Hair and RENT. She went on to pursue advanced studies in fashion history at the Fashion Institute of Technology. Kathryn has completed costume mounting and conservation projects for various associations, including the Costume Institute at the Metropoliation Museum of Art. She currently works as a costume shop supervisor at Brooklyn College and at Northeast Costume Mounting as a costume mounter.
Why do you think there has been a resurgence of Victorian inspired garments?
I think that part of the resurgence of late 19th century and early 20th century inspired garments stems from the revival of 1970s and 1980s fashion. Think of the classic Laura Ashley and Gunne Sax dresses.
How would you style a Victorian piece from the trend?
It can be tempting to go full-on vintage when styling revival pieces. In our line of work, I'm constantly on the move: visiting clients, cataloging collections, and sourcing materials from vendors around the city. For my every day, wearing heeled shoes, a hat, a purse, stockings and gloves just isn't practical! Instead, I would go totally postmodern; pairing a ruffled blouse with sneakers and a chunky 80s-style belt.
---
Kimberly Truhler, Costume and Film Historian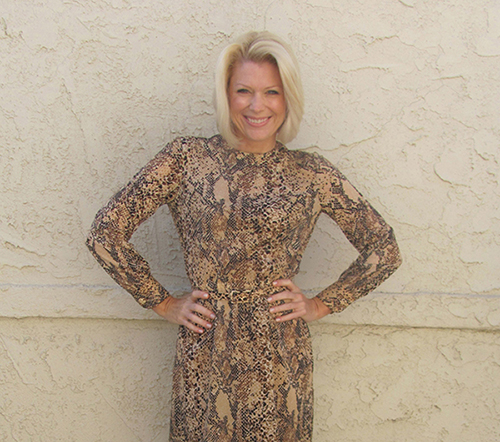 Kimberly Truhler began her website, GlamAmor, at the end of 2009 after studying film and costume design for 20 years and curating a vintage clothing collection for more than 10 years. Kimberely is a writer and creative by nature. She enjoys sharing her knowledge, inspirations and observations. She is currently in the process of writing a book based on The Style Essentials, a novel about the 50 films with the most iconic costume designs that continue to influence fashion today.
What do you enjoy about the Victorian fashion revival?

As a film historian, I enjoy seeing the ethereal looks that were first popularized by early film actresses like Mary Pickford and the Gish sisters back in fashion again.
Why do you think there has been a resurgence of Victorian inspired garments?
In some ways, I think it's a response to designs that tend to reveal so much skin now. There's a conservative aspect to Victorian-inspired garments. A more covered-up look, with those high necklines and long sleeves, that offers women something different in design.
What's interesting is that there's also a sexual aspect to Victorian fashion. Consider all the corsetry. At the turn of the century, the silhouette was very exaggerated. A bigger bust, tiny waist and full hips came as a result of wearing a corset. When women started to feel liberated in the 1920s, there was a rebellion against the corset. Fashion designers like Chanel and Poiret worked to design and popularize a looser silhouette. But now corsets are back in fashion with a vengeance. You can see them in popular undergarments, shapewear, waist-trainers, and corsets that are worn as a garment or over another garment. Who doesn't wear some sort of shapewear now?
How do you think the trend will evolve in seasons to come?

Fashion goes through cycles and always tries to tap into different eras for inspiration. Designers wanting to look back to the turn of the century is inevitable. For many years the 1950s and 1960s have been on trend, thanks especially to Mad Men. The almost equally lengthy 1920s and 1930s art deco trend, in between releases of The Artist and The Great Gatsby, continues to influence designs today. While the reliable 1940s seem to be an inspiration in fashion each fall. The 1970s are still popular and actually work well with the Victorian looks. They seem to co-mingle well with bohemian chic and festival fashion. The very romantic look will continue to find fans in the future, especially those who like to be a bit fashion-forward.
---
Geerte de Jong, Freelance Writer and Editor of The Victorian Era
Geerte de Jong is a freelance writer and the editor of the The Victorian Era blog. She enjoys researching history, specializing in nineteenth century Netherlands. Geerte started her blog to share her interesting findings, strange facts and everthing that doesn't fit in with her research but is too good to be forgotten. She hopes that the blog will shed some postive light on the era that so many have negative proconcieved notions about.
What do you enjoy about the Victorian fashion revival?

I really love Victorian fashion and fashion inspired by it. To me, it says something about an eye for detail and having fun with your dress and outfit. So many people go out in sweats, a tatty t-shirt and even wear slippers outside. The horror!
Victorian fashion was the complete opposite. Clothes were expensive and therefore carefully selected and cared for. People also really made an effort with accessories. There was a set etiquette and many people were very conscious of the way they appeared. Dressing was pretty regulated, but it did result in most people looking really good. A Victorian fashion revival shows taking pride in your clothes and in your outfit, which I think is great!
Why do you think there has been a resurgence of Victorian inspired garments?
I guess it has a lot to do with TV shows like Downton Abbey, which give an amazing insight into historical times. I think many people feel insecure about these crazy times we live in. The Victorian era feels like a safe and small place, like a retreat for your mind! I think this is why people are drawn to historical fashions as well.
How would you style a Victorian piece from the trend?
I really love historical fashion as-is. If you like historical fashion, just go all out with a matching bag and shoes and a great hairdo! Don't water it down by bringing a backpack or other ugly things. If you can, you should definitely try some historical underwear. Victorian corsets are intricate and delicate. Just the fact that people wore something so carefully made and expensive under their dress is amazing!
Of course historical fashion isn't for every day. If you want to wear something more everyday-friendly, I think going for a 1880s silhouette, with a slim dress and a ruffled blouse would look amazing. Wear some slim, but not too pointy, boots or pumps and do you hair up high to really look the part!
How do you think the trend will evolve in seasons to come?
I think true historical fashion will always stay pretty much the same, but I think maybe some new colours will be introduced. Currently, people like soft and powdery colours like the Pantone colours of 2016: Rose Quartz and Serenity. I think new exciting colours and combinations will really make the fashion stand apart.
---
Ivan W. Sayers, Fashion Historian and Curator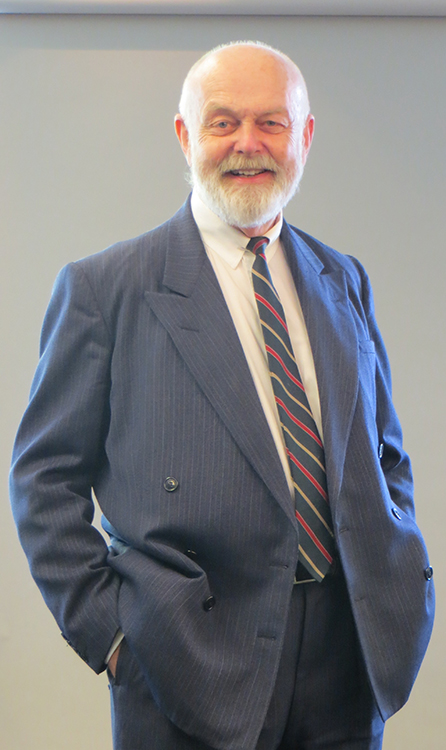 Ivan W. Sayers is a fashion historian who specializes in the study of fashions from 1650 to present. He graduated from The University of British Columbia in 1969 with a BA in Classical studies. Ivan worked at the Vancouver Museum as the Curator of History for 14 years. He has one of the largest and most comprehensive private collections of historic clothing in Canada. Currently, Ivan teaches at Simon Fraser University and the owner of Ivan Sayers Events.
What do you enjoy about the Victorian fashion revival?
I have noticed a conspicuous change in formal wear. A real affection for low cut evening dresses with enormous skirts. It is possible to interpret that as a revival of styles of the 1860's or 1890's, periods with big full skirts. However, we certainly don't see evidence of the revival of the bustles of the 1870's or 1880's.
Why do you think there has been a resurgence of Victorian inspired garments?
When we see features of 19th century fashion reworked into the modern world, it usually is evidence of sentiment or nostalgia.  There is always a section of the fashionable population that crave those things.
How would you style a Victorian piece from the trend?
If I were to design a modern evening dress based on 19th century aesthetics I would follow the rules of 1890's fashion. A low, wide, open neckline with enormous puff sleeves and a very restricted bodice with a large conical skirt supported by layers and layers of petticoats.  This is classic and always flattering.
How do you think the trend will evolve in seasons to come?
Granting that there is a Victoria revival, it would be nice to see the re-introduction of lavish textiles, complex trim and more refined craftsmanship.
---
Luís de Oliveira, Editor of D'Oliveira Fashion Blog

Luís de Oliveira is a post graduate Pharmaceutical student with an interest in the fashion industry. He was first introduced to the industry in 2010, while doing his research thesis in London. Luís is the editor and creator of the website, D'Oliviera Fashion Blog. On his website he writes about the latest trends and news of the industry.
What do you enjoy about the Victorian fashion revival?
The Victorian era was a very important epoch of our society. From literature to fashion, the world was evolving. The worship of beauty, happiness and exuberance would be an everyday statement.
Why do you think there has been a resurgence of Victorian inspired garments?
Romanticism was present in every detail of the look. Think of the flowers, ribbons and the heavy garment. The latter half of the Victorian age roughly coincided with the first portion of the Belle Époque of continental Europe. Coco Chanel had a huge impact on the way women dress. She transformed women into modern and active people. Freeing them from the heavy dresses and hats full of props.
How would you style a Victorian piece from the trend?
Today, we are seeing a resurgence of Victorian inspired garments; where the classy exuberant and romantic looks embrace a totally new contemporary form. It is exactly what I love about this fashion revival! Now, we can take a piece of denim and craft it into a very romantic and classy design. Just as Comme des Garçons did on their denim dress from their spring 2002 collection.
We can see the inspired Victorian styles in Alexander McQueen's designs, where the layers of ruffles meet trainers. Even in the fall-winter 2016 collection of the Portuguese designer Alexandra Moura we can see exuberant and romantic laces made from textiles used during the Victorian era. The designs combine oversized modernity with transgressive transparency. The final look is full of personality and uniqueness.
How do you think the trend will evolve in seasons to come?

As we can see on those collections, the Victorian style will evolve in specific details that characterize the era. The gorgeous laces, the layers, high necklines and ruffled sleeves placed on modern and clean looks. Making the looks romantic, feminine and full of glamour. Even for men, the trend has a lot to offer. We can surely say that it will keep evolving down the runways.
---
Lisa Griffiths, Fashion Historian and Author
Lisa Griffiths is a Victorian and Edwardian era "living history" actress, author and speaker. She has a unique antique traveling museum, containing items circa 1860-1919. With her museum, she has traveled and lectured all over the world. Her home base is in Massachusetts. She is the co-founder of Passion Projects and the host of All Things Victorian, a 3 time national award winning TV program.
What do you enjoy about the Victorian fashion revival?
I enjoy the aesthetic of the movement as a whole and love that Victorian style fashion is again enjoying popularity. I really enjoy the feminine aspect of the fashion, such as the lace trim embellishment, that I currently see on women's clothing.
Why do you think there has been a resurgence of Victorian inspired garments?
I personally believe that the interest has always been there in certain circles. However, the massive success of Downton Abbey has reminded us why we love the Victorian era and its fashions.
Another major influence has been the success of the Steampunk movement, particularly as it relates to fashion. Movies, the internet, Pinterest and books often help generate renewed interest in the Victorian fashion era. I was honored to publish a book showcasing Steampunk fashion trends from all over the world. The hardcover book by Schiffer Publishing is entitled International Steampunk Fashions.
How would you style a Victorian piece from the trend?
My favorite Victorian style is very traditional and feminine, with lots of lace, velvet, brocade and beading.
How do you think the trend will evolve in seasons to come?
I believe that the Steampunk fashion movement will continue to flourish. It appeals to our creative side and our individuality to express ourselves in our own interpretation of Victorian style. Women will always be enamored with fine Victorian fashions. I believe it is the craftsmanship and attention to detail that intrigues us today.