Becoming Sarah Josepha Hale
I was researching Godey's Lady's Book for a blog post and found Sarah Josepha Hale who was a large part of the success of this 19th-century publication. She also advocated for girls' education reform (although she was not a suffragist) and the establishment of Thanksgiving as a national holiday through her editorials.
She was born Sarah Josepha Buell in New Hampshire in 1788 and was homeschooled along with her siblings. Her mother was an educated woman, which was unusual for the times into which she was born. Sarah's mother also had a talent for communicating with others. Baker shares what Sarah wrote in her autobiographical foreword in The Ladies' Wreath of 1837.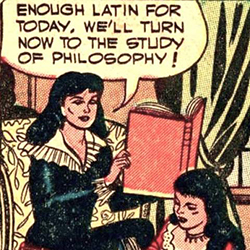 "I owe my early predilection for literary pursuits to the teaching and example of my mother. She enjoyed uncommon advantages of education for a female of her times – possessed a mind clear as rock-water, and a most happy talent of communicating knowledge."
She became a teacher at age 18. She also started writing poetry around this time. Six years later at age 24 she married David Hale. He appreciated her intelligence and enjoyed his own literary interests. Baker gives us this glimpse into how Sarah described her home life.
"We commenced, soon after our marriage, a system of study and reading which we pursued while he lived. The hours allowed were from eight o?clock in the evening till ten; two hours in the twenty-four: how I enjoyed those hours! In all our mental pursuits, it seemed the aim of my husband to enlighten my reason, – strengthen my judgment, and give me confidence in my own powers of mind, which he estimated much higher than I. But this approbation which he bestowed on my talents has been of great encouragement to me in attempting the duties that have since become my portion."
Sarah and David were only together nine years before he died of a stroke. She was left with five children to raise. The oldest was seven and the youngest was born two weeks after David died in 1822. Suddenly, she was a 34-year-old widow with a small estate and little prospects. Baker shares Sarah's thoughts with us.
"Very few employments in which females can engage with any hope of profit, and my own constitution and pursuits, made literature appear my best resource. I prepared a small volume of Poems, mostly written before my husband's decease; these were published, by the aid of the Free Masons, of which order he was a distinguished member."
And so, the next chapter of Sarah's life was to begin. Read part 2 for more about how Sarah, her work as a writer and editor, and how she came to be called the 'Godmother of Thanksgiving.'
Here's something Sarah might have worn at this time.