A brooch is the perfect finishing touch to any Victorian dress or ensemble. I know I have regretted not having one more than once when dressing for a 19th-century-themed event! We have some great options here at Recollections, my favorite is the fairy cameo below.

The cameo style is a very distinctive Victorian look, though it first trended any hundreds of years before. And while Victorian cameos were created in a similar to their ancient predecessors, they had characteristics that were delightfully unique to the time.

Let's take a look at Victorian cameos!

But first, a bit of background…

A "cameo" refers to an image that is carved "down" on a piece of stone or shell, using the layers of color found on such objects to form an image on top, resulting in two contrasting colors (I am proud of explaining that!). Oxford Languages defines them as:

"a piece of jewelry, typically oval in shape, consisting of a portrait in profile carved in relief on a background of a different color."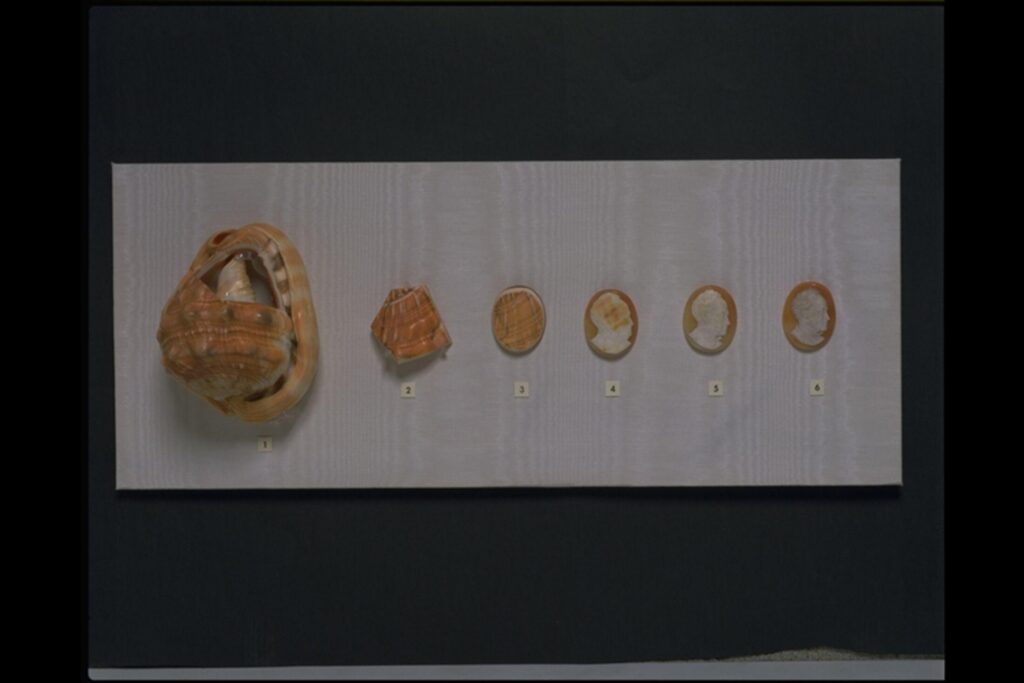 As detailed and exquisite as they typically are, it is amazing to know they were first created in Ancient Greece and Rome, with as much detail as is included today. Cameos during the time were made into jewelry but also home furnishings such as, most commonly, bowls.

One of the most famous cameos from this time is the Gemma Austea, pictured below. The stunning piece of art was made from two layers of onyx in the first century AD and is believed to represent the local court of the time. You can read more about the theories on the content here.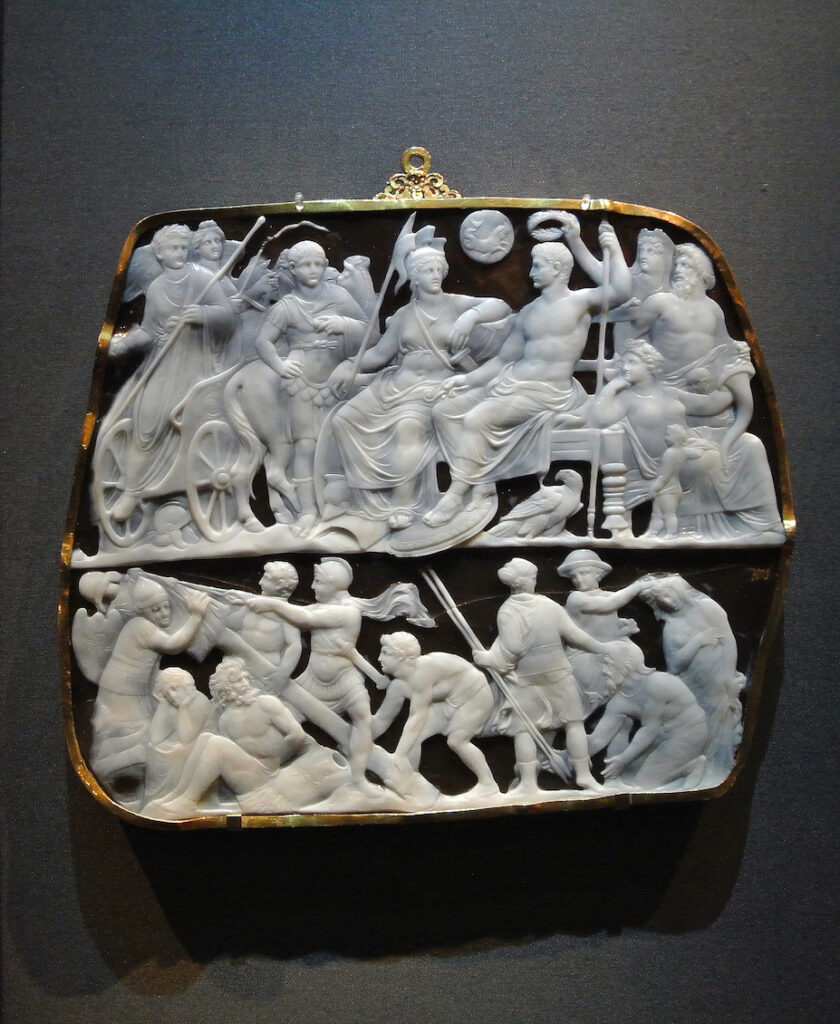 Ancient cameos often depicted scenes from mythology and later, political figures. The Victoria and Albert Museum has many from 400 BC-400 AD. Some of my favorites are below.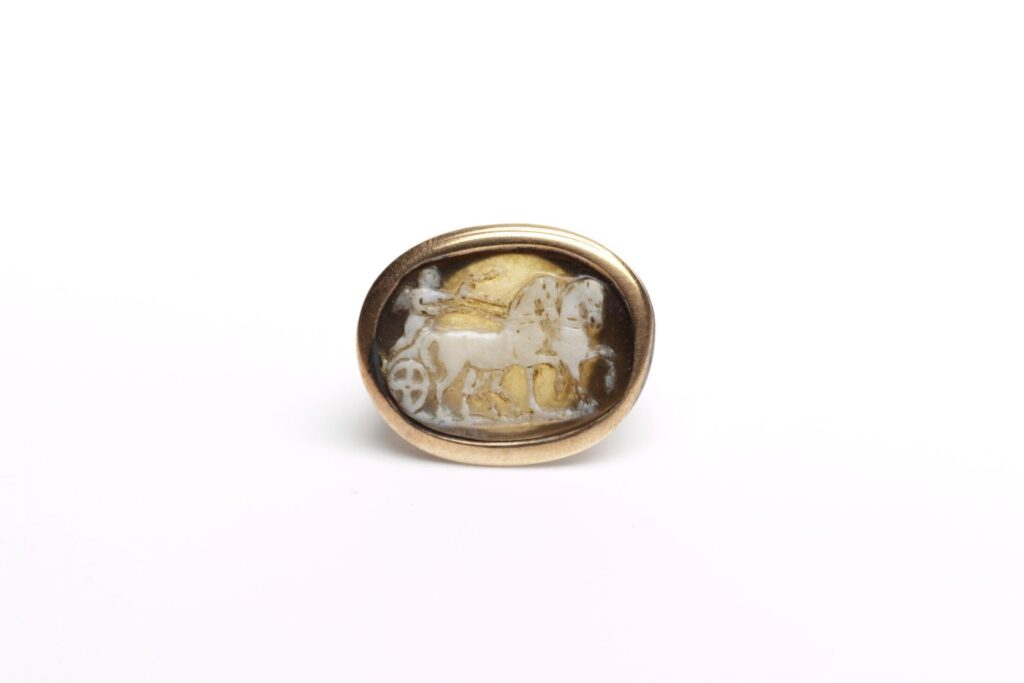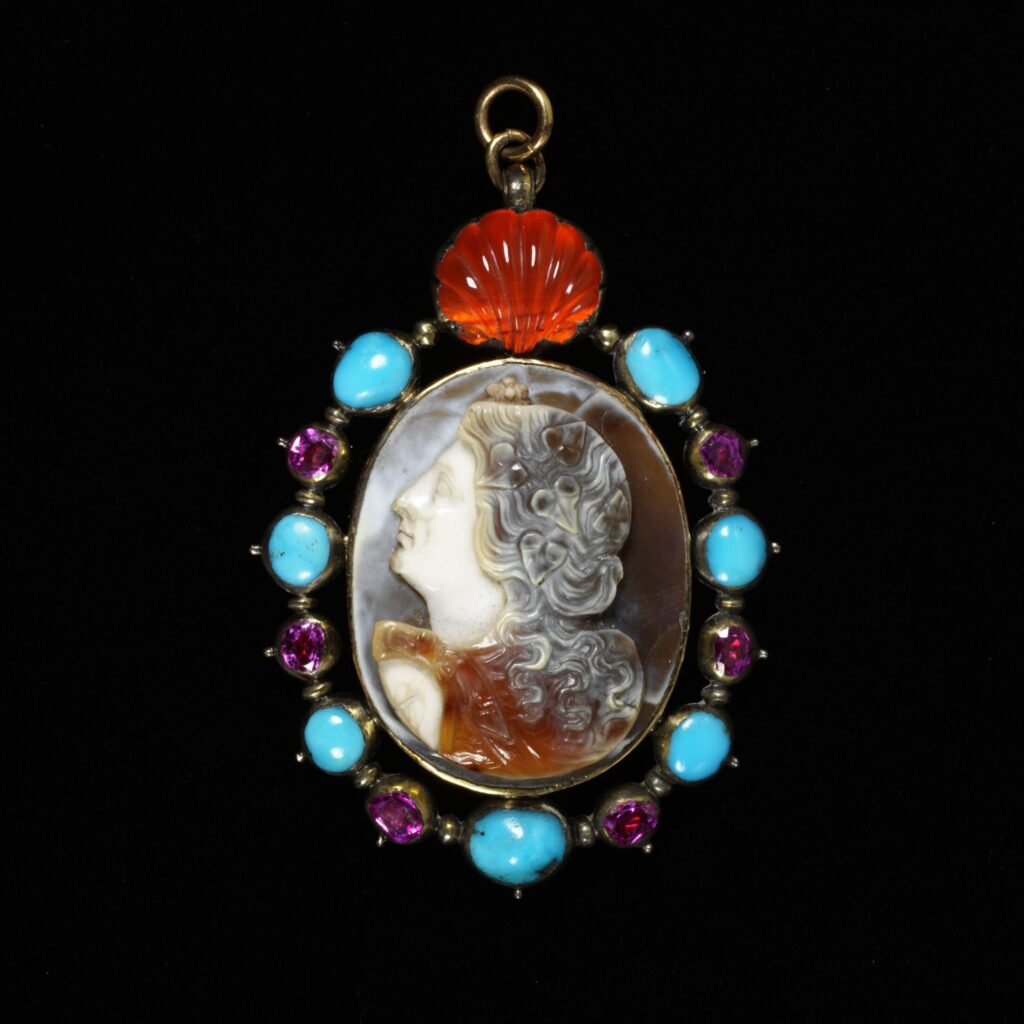 Victorian cameos: what to know

While cameos have remained as an art medium and style of jewelry from ancient times until now, they were not as popular after the 3rd century or so until the 19th. Interest in neo-classical art massively increased in the 1840s when they start to be readily seen in women's jewelry. They had a huge spike in popularity in the 1860s, peaking for the next couple of decades.

Want to learn more about your cameos or start a collection all your own? Here are some things to know about Victorian cameos.

Is it open?

"Pure" cameo jewelry, that is, those created using one piece of (natural) stone, are identified partially because the back of the pendant is open, exposing the back of the stone. This gives one the ability to hold the pendant to the light and see the change in color where the relief is carved and thus darker than the surrounding area.

See some examples below.

Mass-produced cameos or cameos made with resin, glass, or plastic, will nearly always be closed in the back.

Another sign of a "real" Victorian cameo is that the surrounding enclosure will not be flush against the stone and will instead "dip and curl." This indicates authenticity as it shows the stone was carved first and then enclosed, rather than two molded pieces being set together.

This is well-explained in the below video.

Cold cameos

Also demonstrated in the video is an easy way to tell if a cameo pendant is made of natural stone or synthetic materials. A natural stone or shell will feel cold to the touch, while glass, plastic, and resin will warm to the touch.

It's all in the nose

One tip that I came across repeatedly when researching for this post is that a Victorian cameo can be dated using the shape of the woman's nose it portrays. Says Texas Gal Treasures: "A strong, Roman nose is dated from the 1860s, whereas more button-like noses are early 1900s."
This evolution is clearly seen in the lovely assortment below.


What decades do you think the following cameos were from?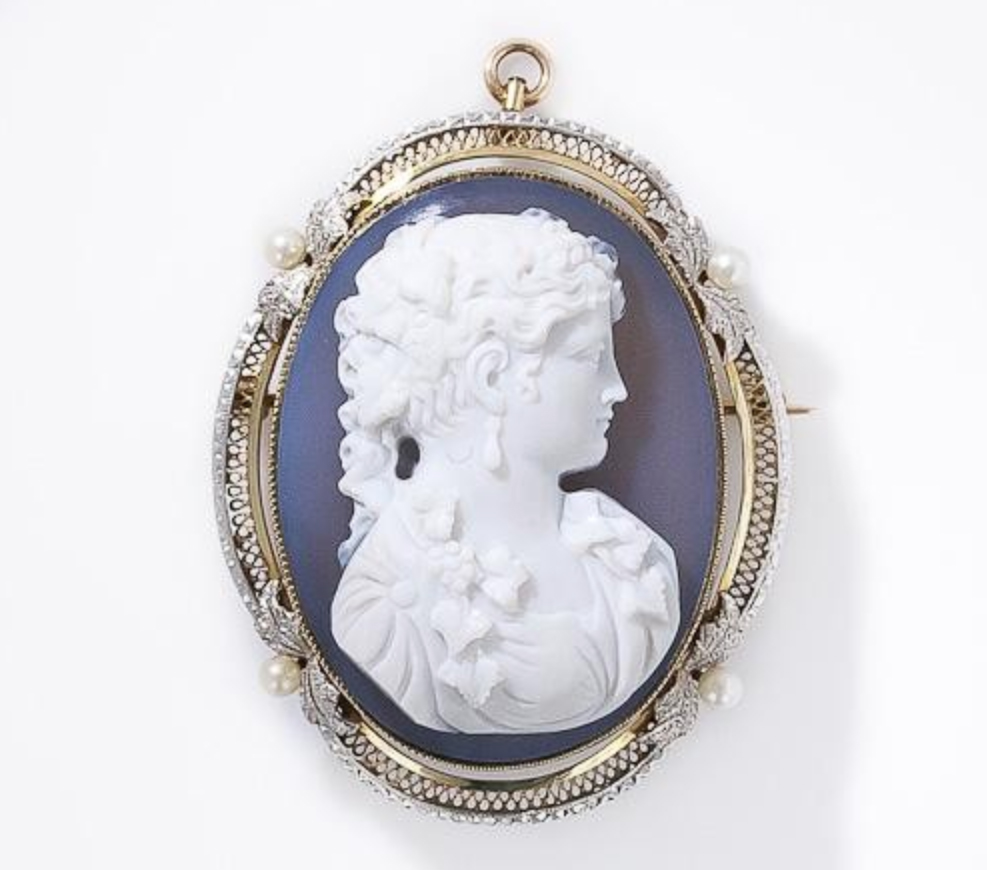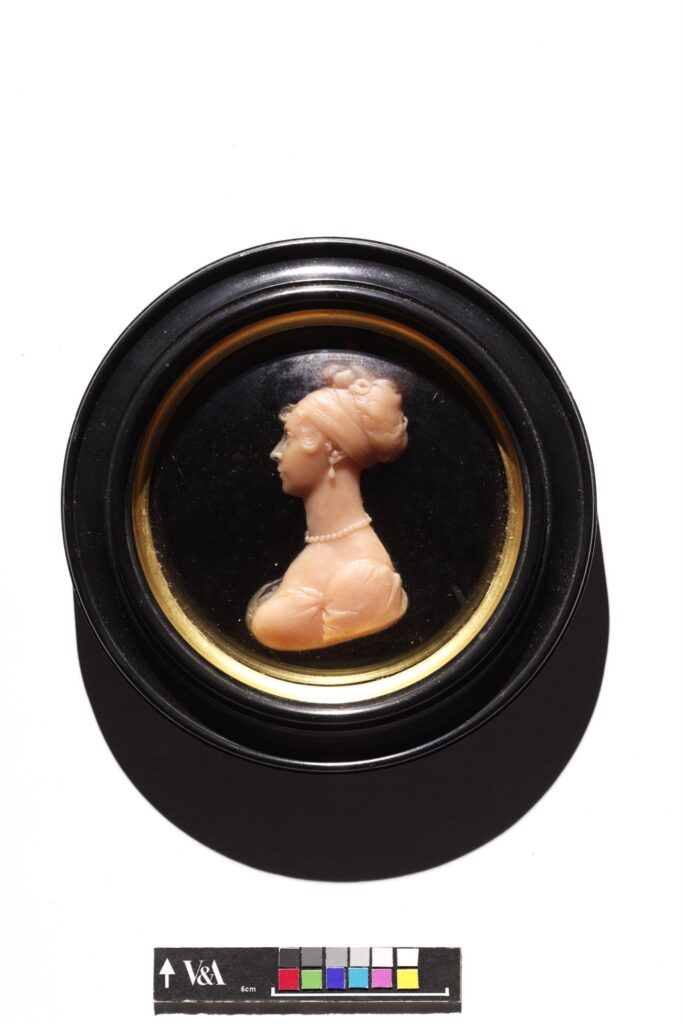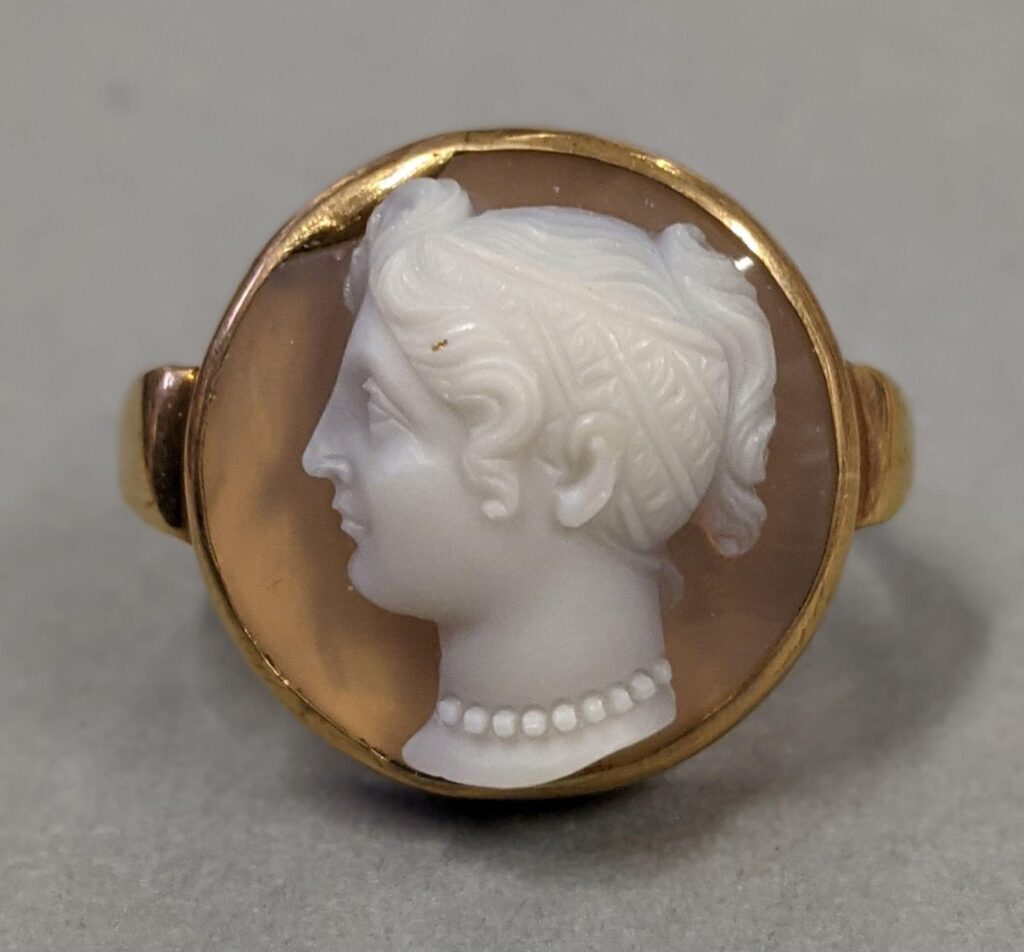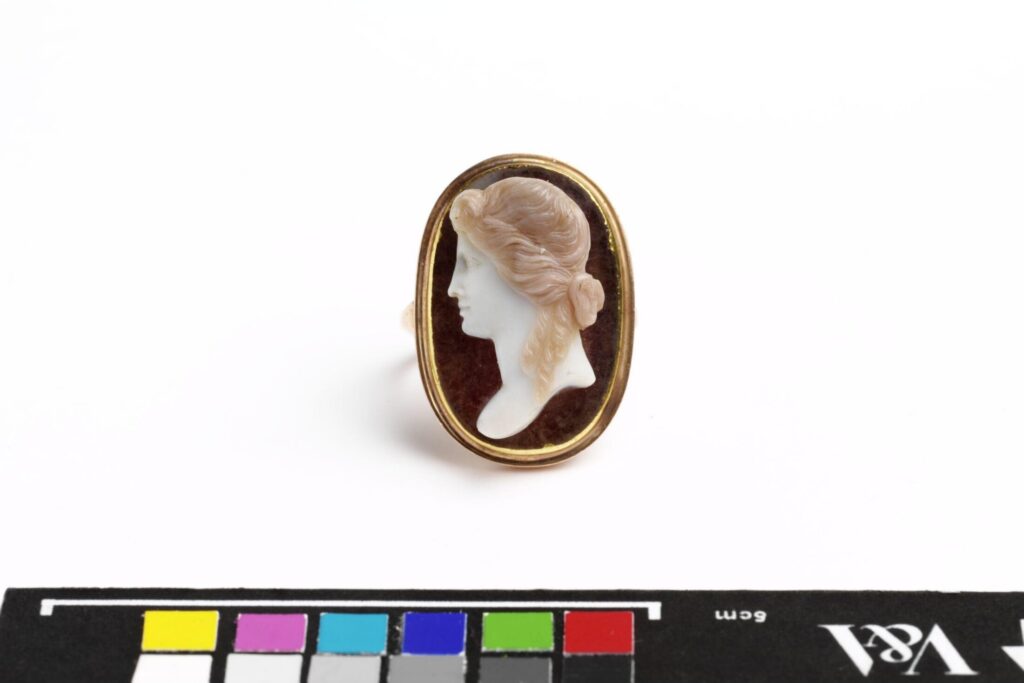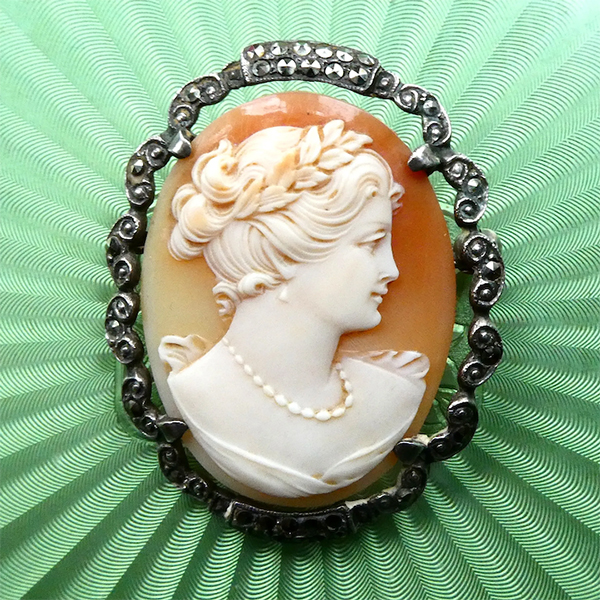 Cameo-pendant choker necklaces would become a popular look at the beginning of the 20th century. Unfortunately this coincided with increasing mass-production. This led to the over saturation of pendants and the cheapening of a fine, delicate art. The cameo would fall out of favor, making way for art deco jewelery and various forms of mass produced pieces. Many have survived, however, making collecting a fun hobby.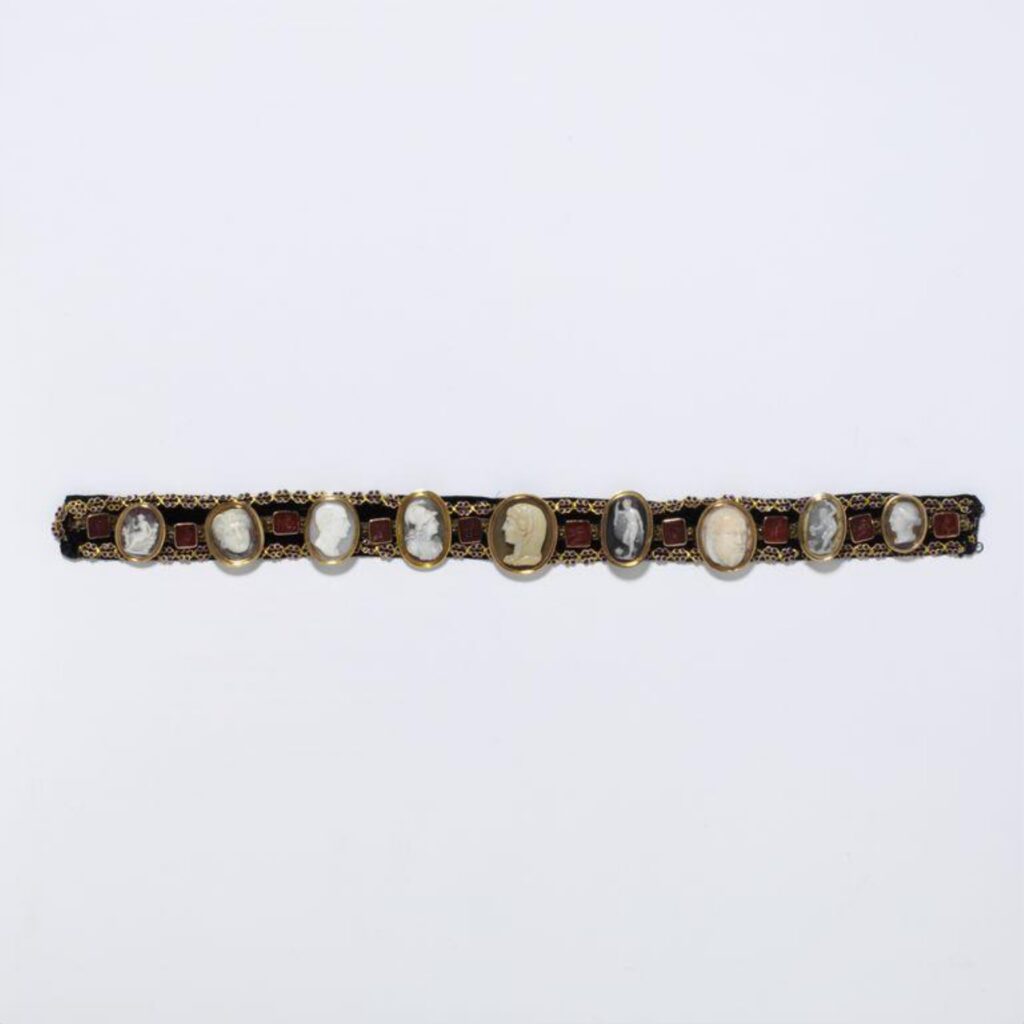 Love accessories from the past? Check out these blog posts:
Hair combs: practical and pretty
Pioneer Clothing: Accessories Women Wore on the Frontier