Happy Easter, everyone! All of us at Recollections hope that you have a beautiful weekend and we thank you for being readers and customers!

Easter is a pretty holiday, isn't it? Pastels, baby animals, painted eggs, and chocolate, what's not to love? While a lot of the mainstays of the holiday have stayed firm through time, it is interesting to look at the way that the aesthetic has changed since the Victorian and Edwardian years. For instance, we don't often see images of a dozen babies hanging out together in a huge Easter egg.
Because our readers love to learn about holidays of yore so much, I thought it may be fun to share a selection of pretty and somewhat odd greeting cards from these years.

I have also selected a handful of vintage black and white images that I hope will bring a smile to your face.

What do you think has changed the most about how we celebrate Easter?

Victorian and Edwardian Easter greeting cards

I do miss the days of the greeting card! It would be especially wonderful to have a comeback if the cards were as pretty as this: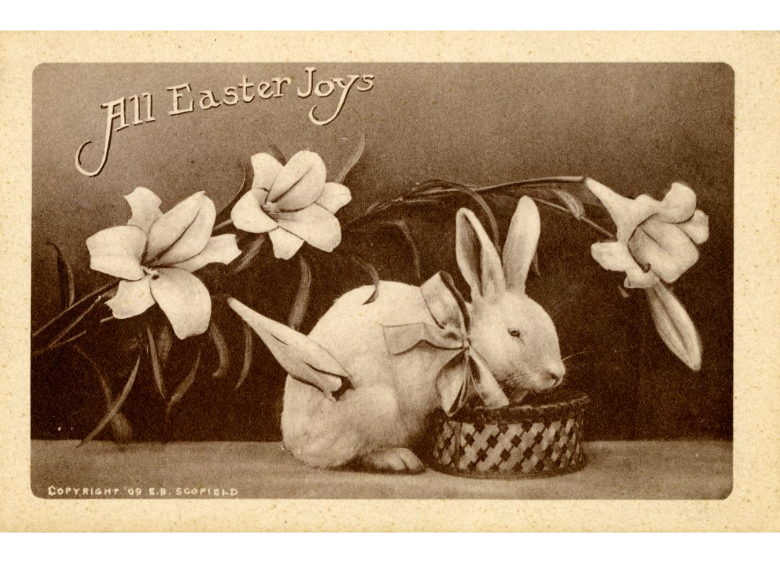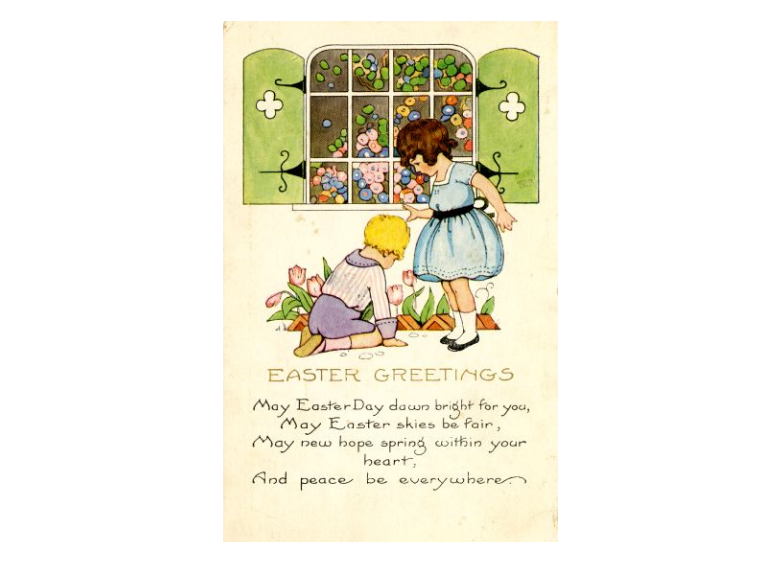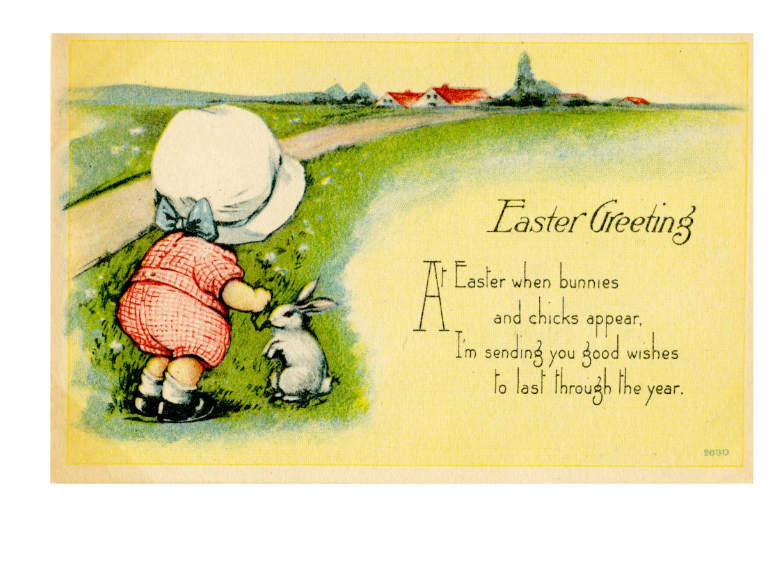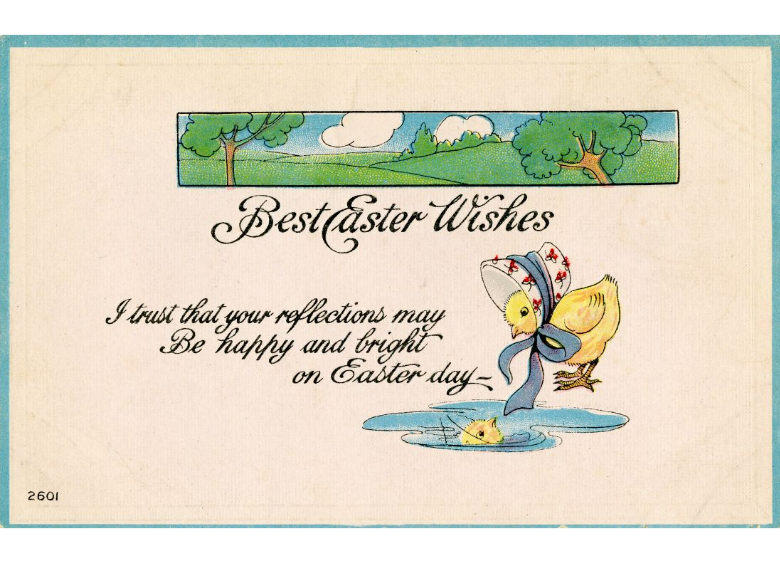 Eggs for more than painting

As I did with some previous posts on holiday greeting cards, I picked out some themes when browsing through vintage Easter cards. One theme I noticed was humans in curious situations with eggs: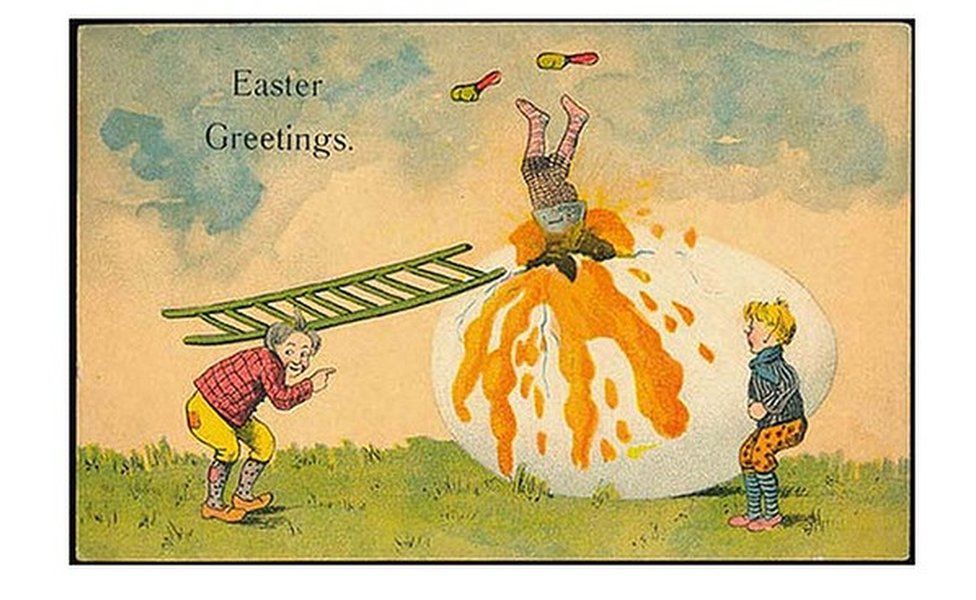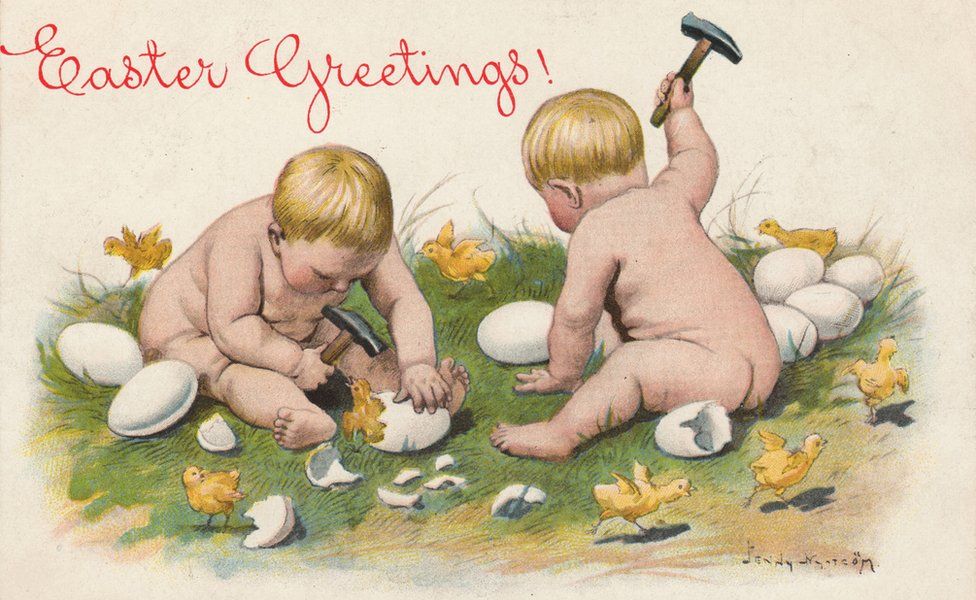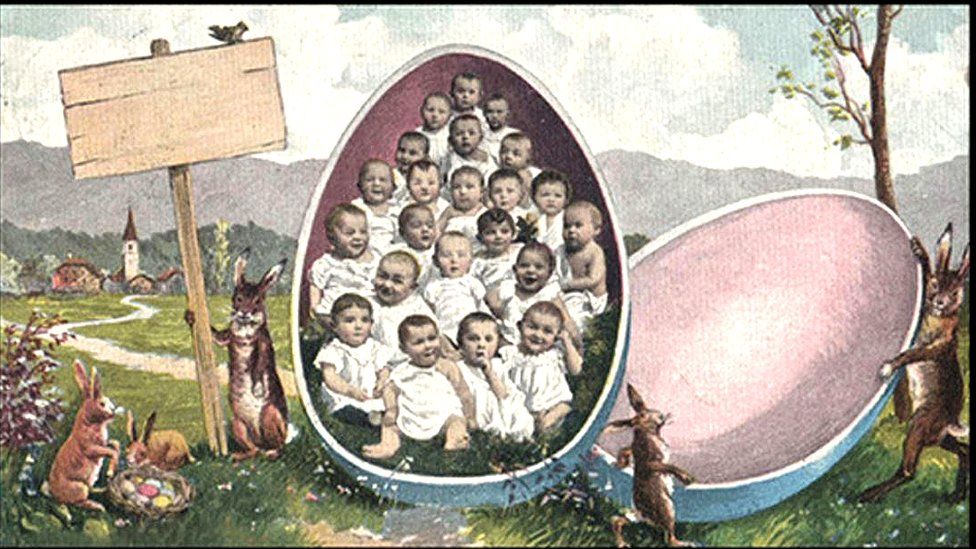 And another theme was animals in curious situations with each other: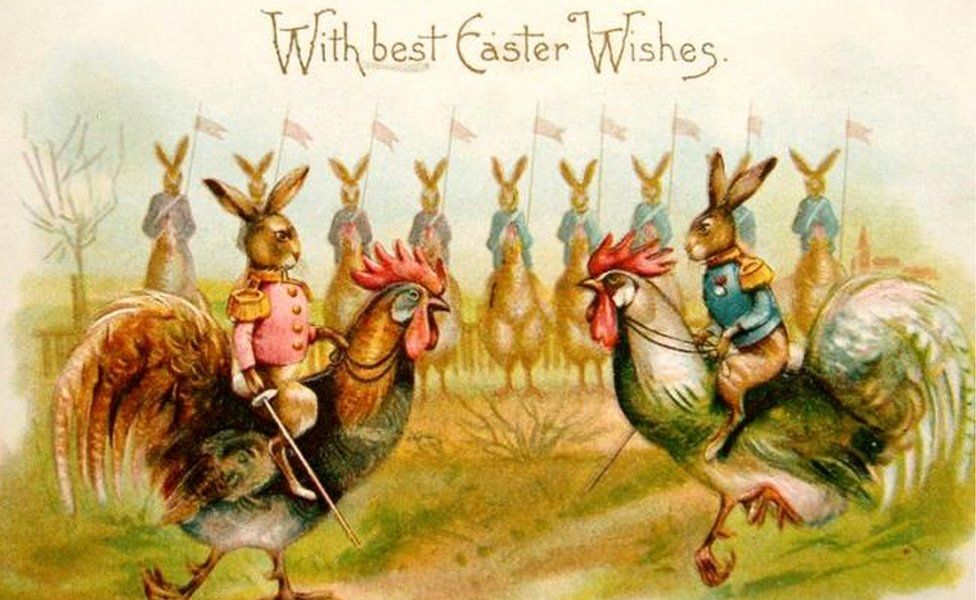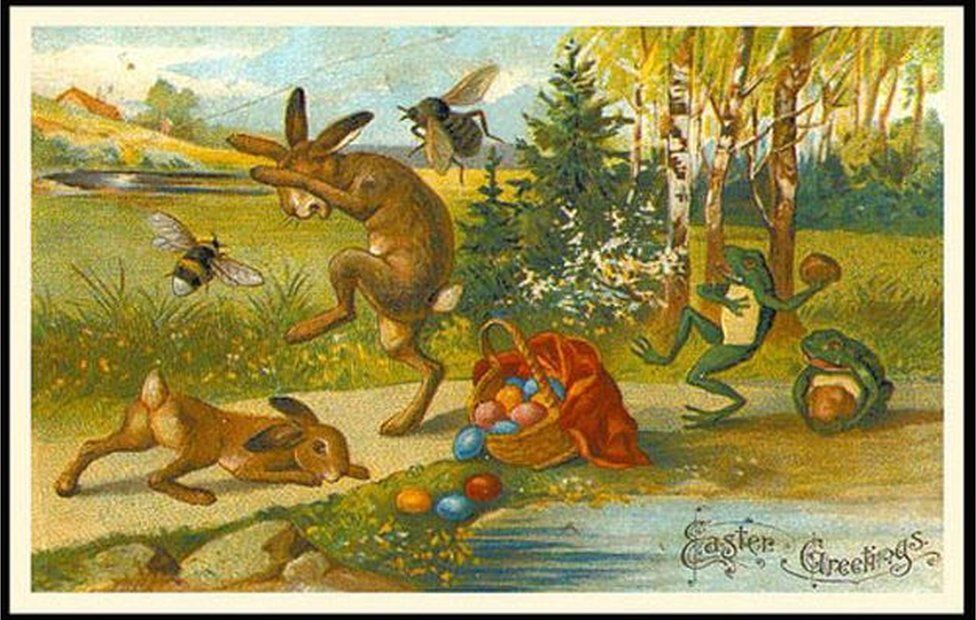 Cards from the wonderful digital collection at Loyola Marymount University.
Vintage Easter photographs for your scrolling pleasure: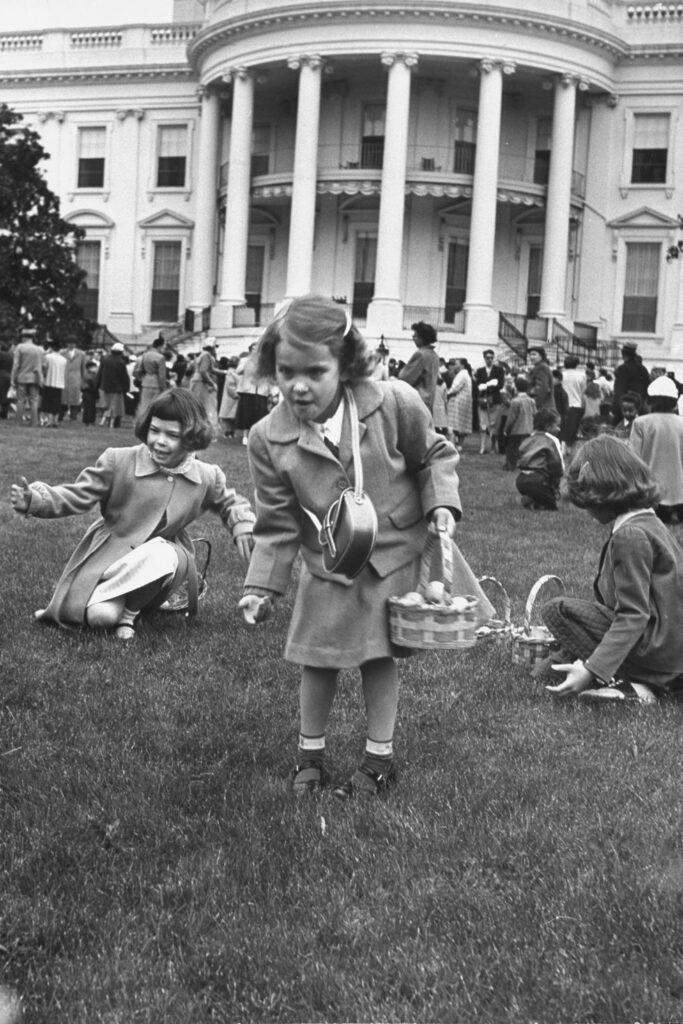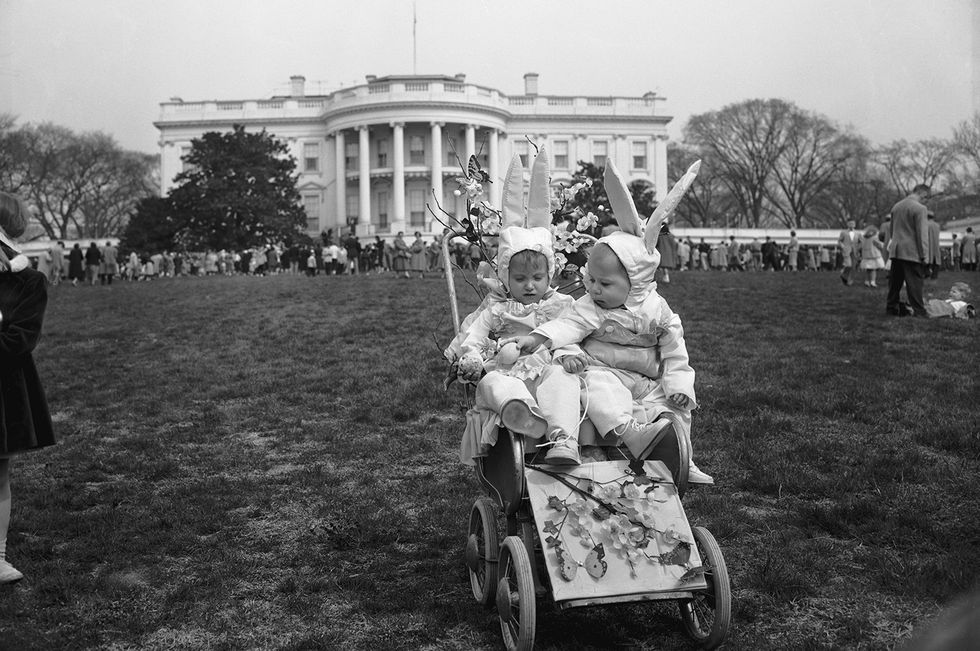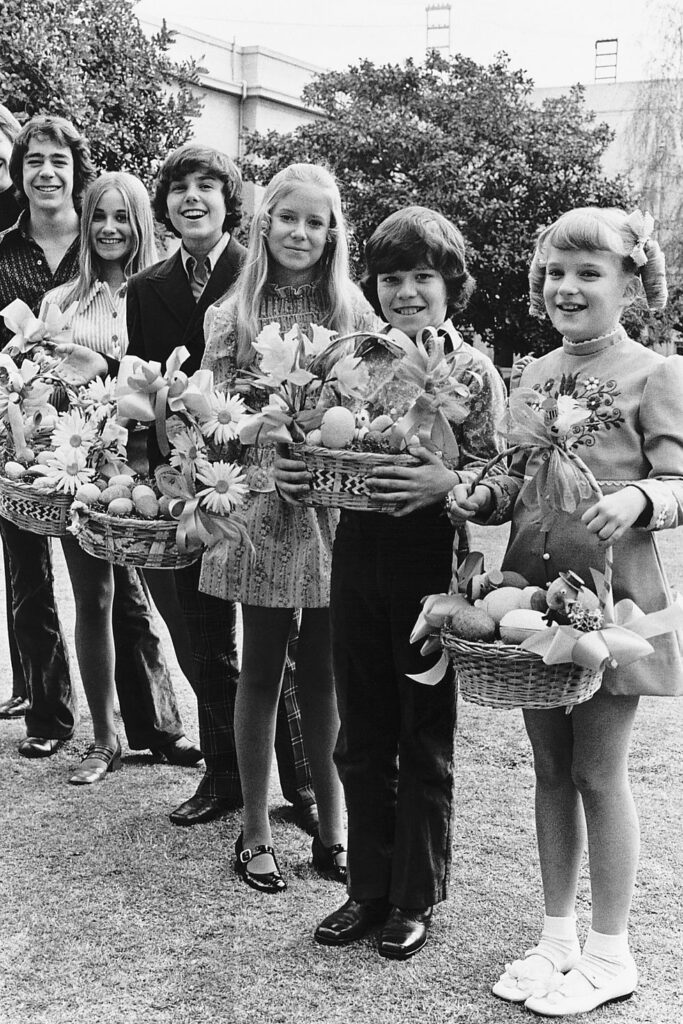 Have a beautiful Easter!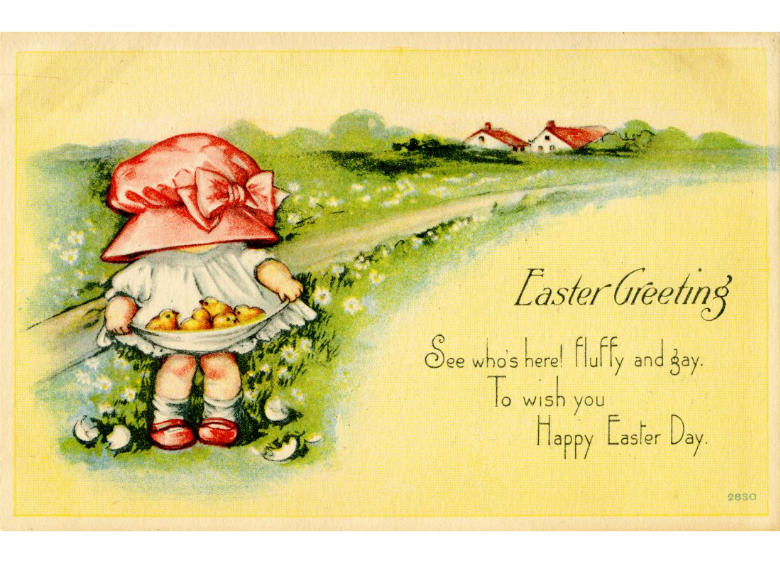 Want more vintage holiday fun? Check out these posts:
Fun facts about America's favorite Thanksgiving dishes
Vinegar valentines: a look at Victorian cruelty