The 1910 and early 1920s is one of my favorite periods of fashion history. It fascinates me that women's fashion took such a drastic turn from the strict silhouette looks of the Victorian era to long, loose, sleek lines. I love the creativity of the era. And naturally, I LOVE anything art deco. Yet still, when I think of art deco I tend to picture the funky jewelry that I adore so much rather than the dresses themselves. As a fashion historian, this is a bit of a mistake as the art deco-inspired dresses of the time are stunning pieces of fashion art that deserve just as much attention.

Shall we take a look?

The characteristics of art deco fashion

MasterClass lists the four primary characteristics of art deco as geometric shapes, ancient or non-western inspiration, craftsmanship, and stylized figures. Britannica defines it as "The distinguishing features of the style are simple, clean shapes, often with a "streamlined" look; ornament that is geometric or stylized from representational forms; and unusually varied, often expensive materials, which frequently include man-made substances (plastics, especially Bakelite; vita-glass; and ferroconcrete) in addition to natural ones (jade, silver, ivory, obsidian, chrome, and rock crystal).

When digging deeper into art deco fashions you will also see the influences of Russian ballet choreographer Segei Pavlovich Diaghilev and Fauvism appear often. All of these elements combined did make for dresses and gowns that are true pieces of art.

Geometric shapes

The 1920s saw a drastic abandonment of the silhouetted figure, with lose dresses and sleek lines replacing corseted bodices and hoops. Art deco designers took this preference a bit further with the use of large, dramatic shapes and a strong emphasis on the geometry itself, rather than the lack of geometry that we might associate with flapper fashions.

Take for instance, this dress by one of my favorite designers of all time, Emilee Floget: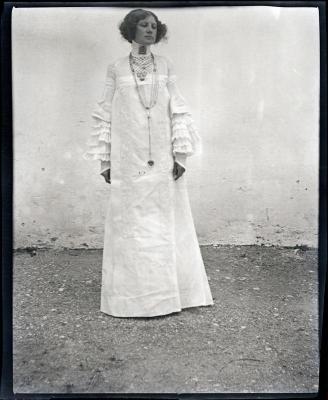 And this gown by Jeanne Lanvin: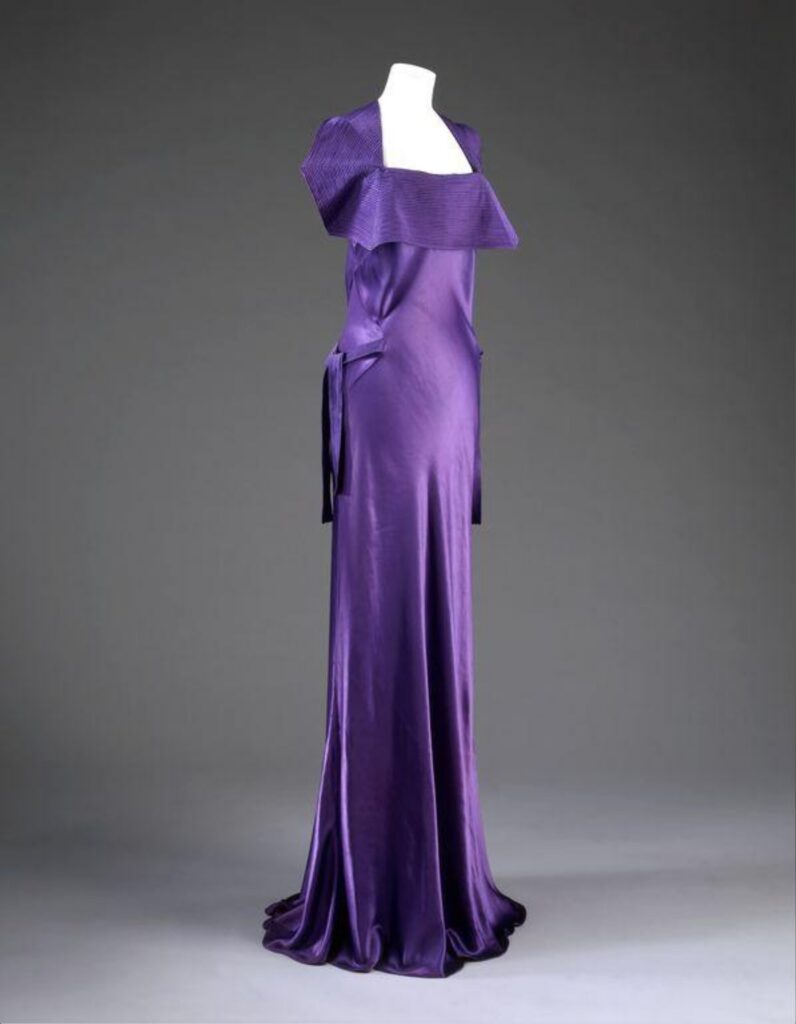 "Jeanne Lanvin's 1930s evening dresses were the epitome of Art Deco elegance, capturing a Hollywood-esque sense of glamour. Lanvin frequently combined simple, long, fluid forms with severe geometry, characteristic of the Cubism-influenced strand of Art Deco design. Her use of reflective satin echoed Art Deco's fascination with light and surface sheen."

Ancient or non-western inspiration

If you look not all that closely you will see designs that look like they could have come from ancient Greece or Egyptian paintings as well as contemporary Chinese and African fashions. The African-inspired fashions are especially seen in some of the prints of the time that featured large, bold geometric designs.

These dresses display this non-western inspiration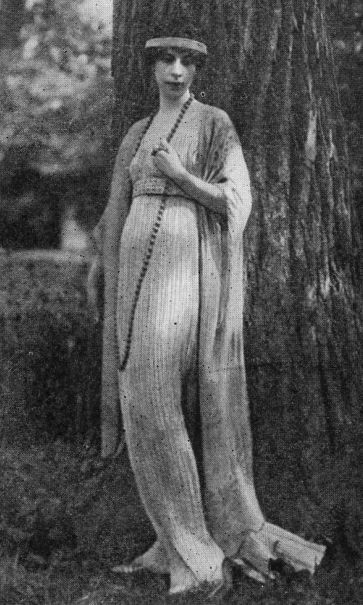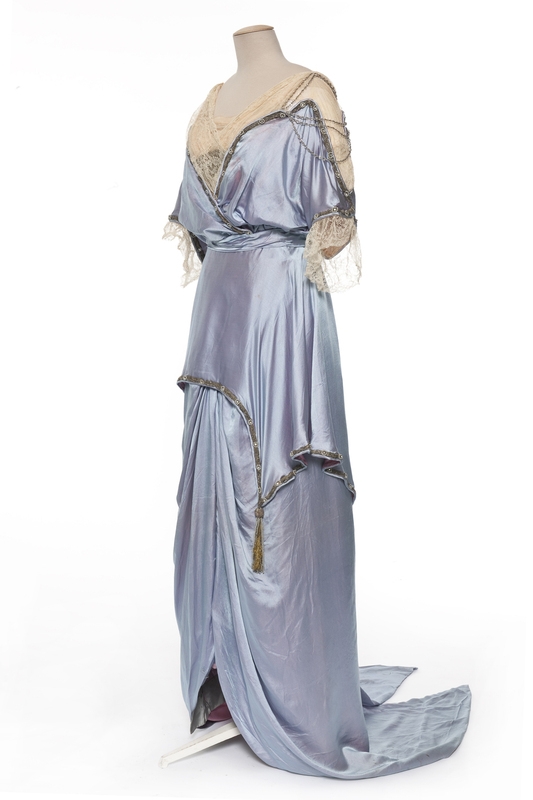 Craftsmanship!

The level of attention to detail and the lengths that were taken to create such stunning pieces of clothing is one of my favorite aspects of art deco fashion. It is an inspiration to me, a person without this type of artistic ability, that the designers of the time took their craft so seriously and that clothing that had never been seen before was produced. Fashion had remained fairly standard in many ways for centuries and it really took a dedicated, creative, and visionary artist to create many of the gowns that came out of this era.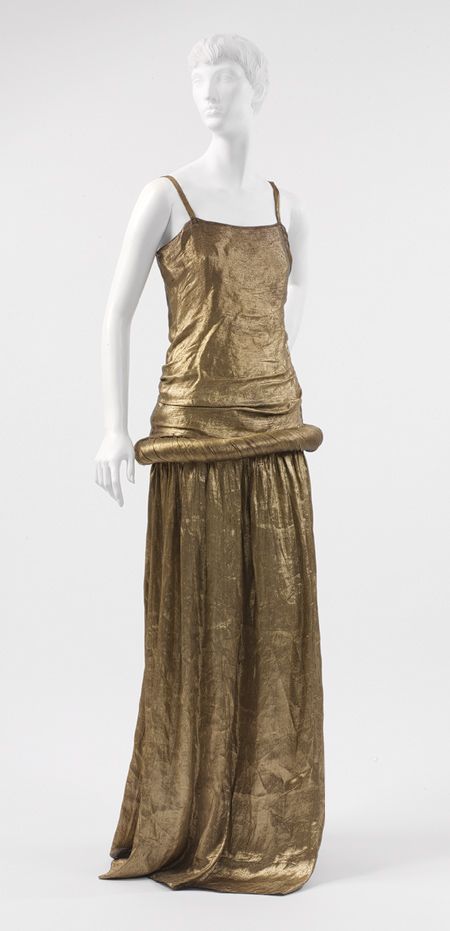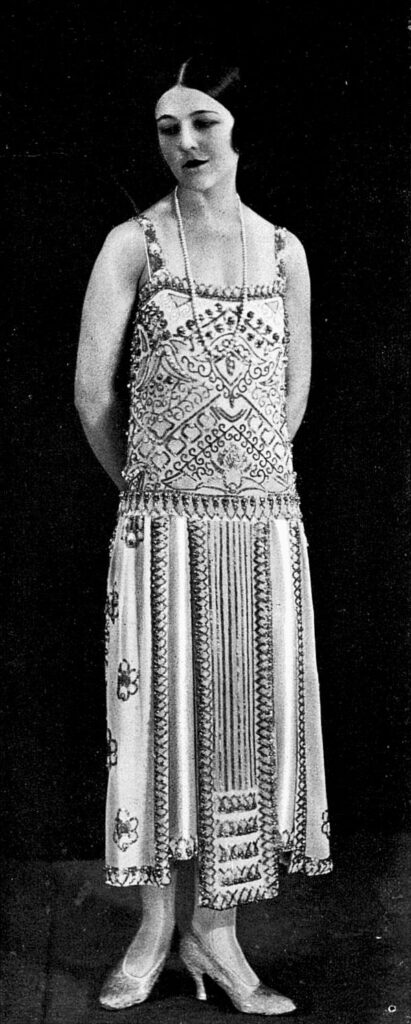 Segei Pavlovich Diaghilev

I was not previously familiar with Segei Pavlovich Diaghilev or The Russian Ballets until doing this post so I thought it might be worth showing some of the costumes to demonstrate how this influence shows up in the fashions of the era. I see the link, do you?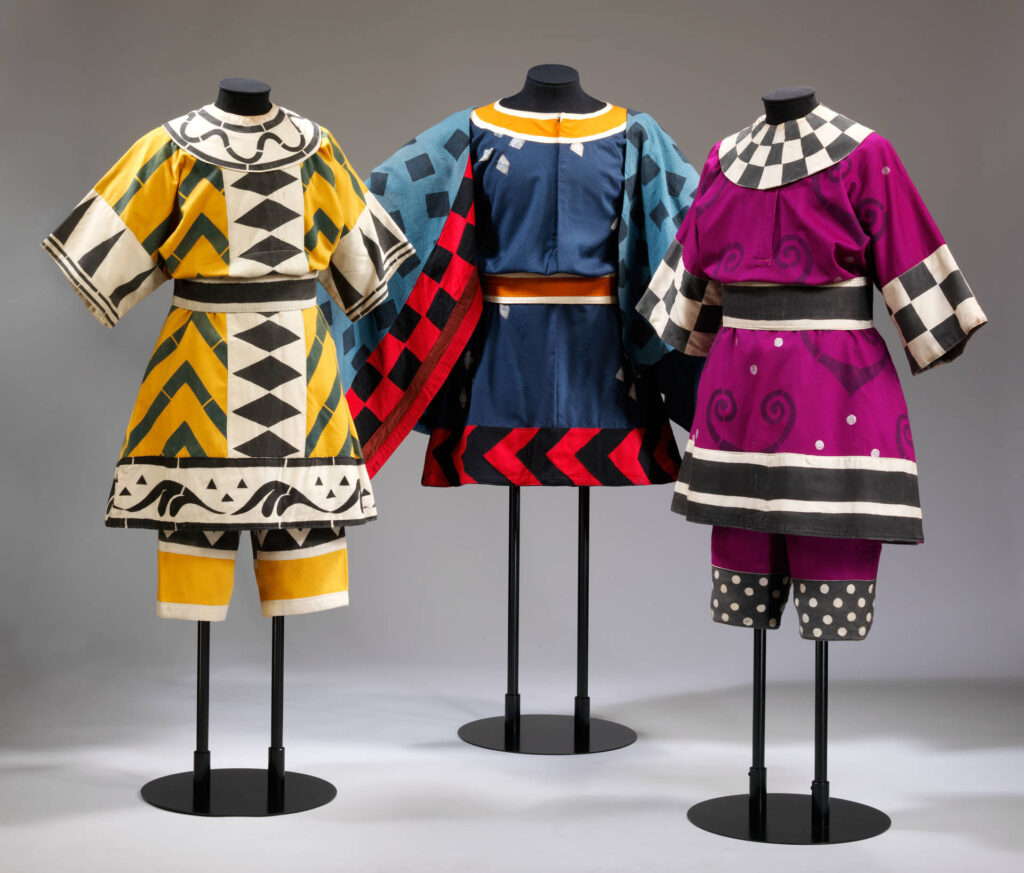 More fashion history fun:
Emilie Flöge: a woman to be remembered
100 years of women's hairstyles: 1830-1930