Happy Easter Recollections Community!

I have looked forward to writing posts this time of year since I came into the Recollections blog because Easter is such a pretty holiday and I know that many of our customers love celebrating it. I enjoy Easter and this time of year because I am such a firm believer in the power of spring for creating renewal in life and setting positive goals. This year, I am observing the holiday with a brand new daily gratitude practice and a gluten-free Easter brunch, including pastel-colored cupcakes.

Last week while researching for my recent post on egg cups I stumbled upon a large and delightful collection of antique Easter cards in the New York Public Library's digital collection. I thought selecting a large handful of my favorites to share with you would be a nice gift and something that would be a nice gift from us.

The only problem was making my selection! They were all so beautiful and interesting. I hope you enjoy what I settled on and that you have a wonderful Easter weekend!
Here are more posts for you to enjoy as well:
Easter Bonnets: A Pastel History
Are your egg cups ready for Easter?
Celebrating Easter in times of yore
Spring Traditions of the Victorian Era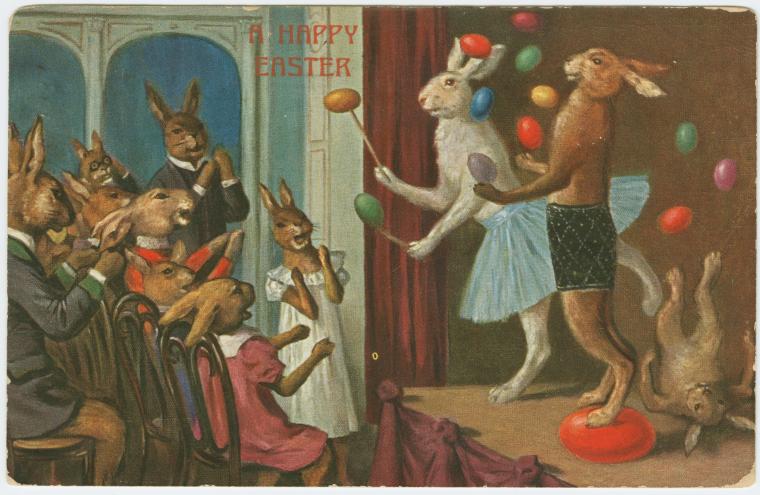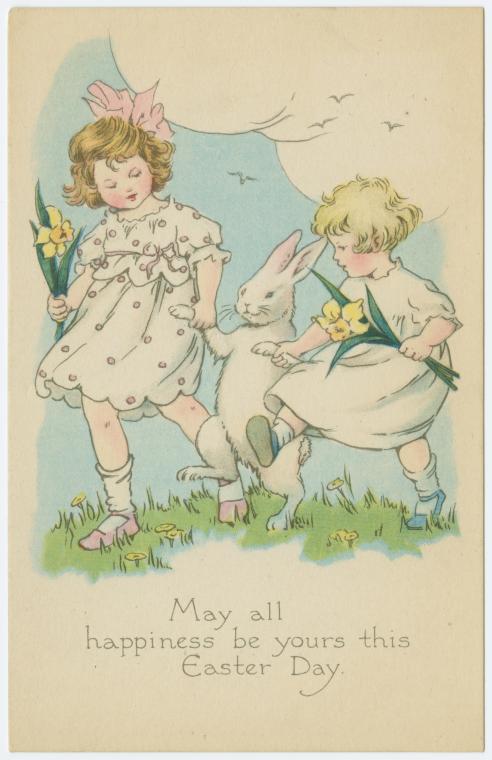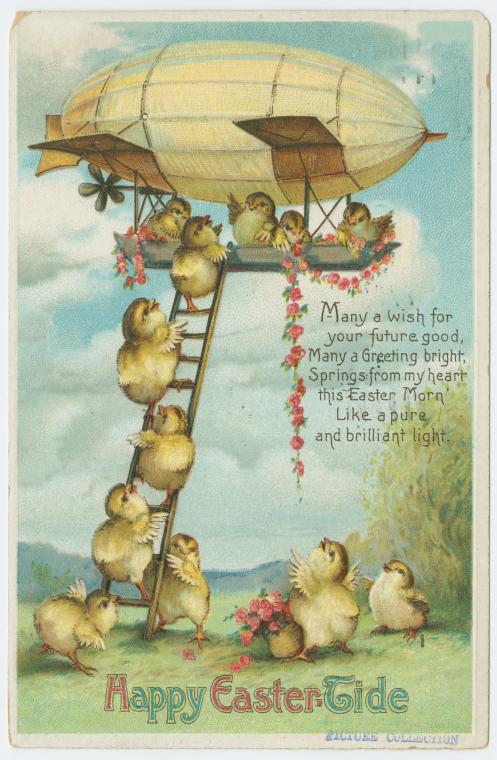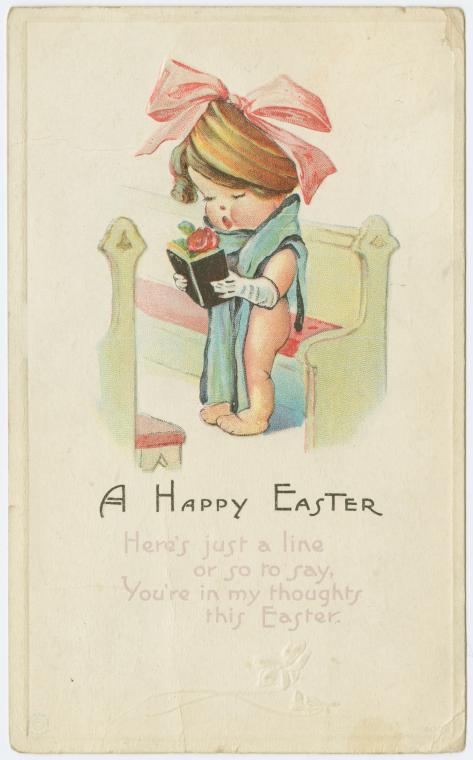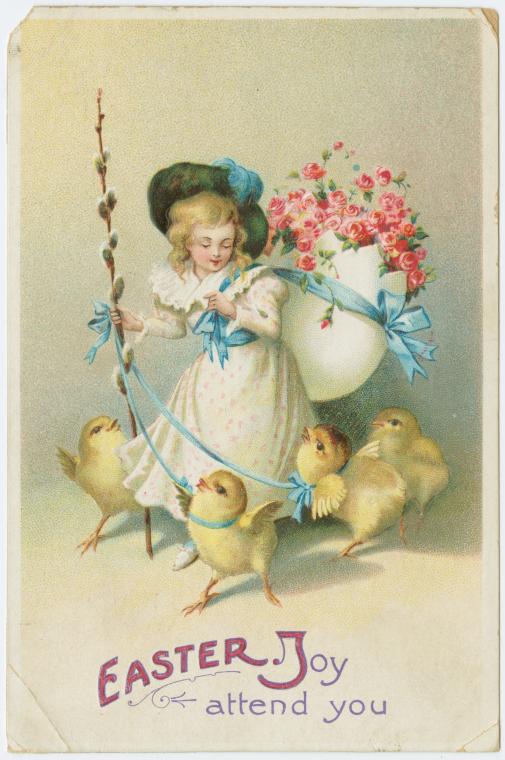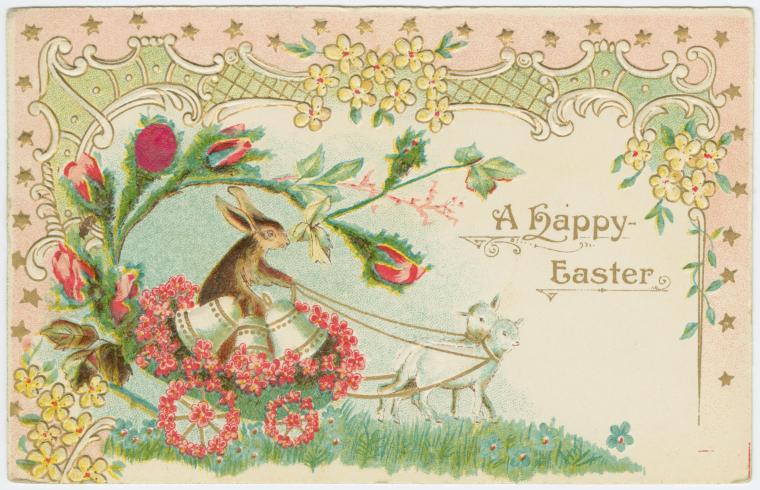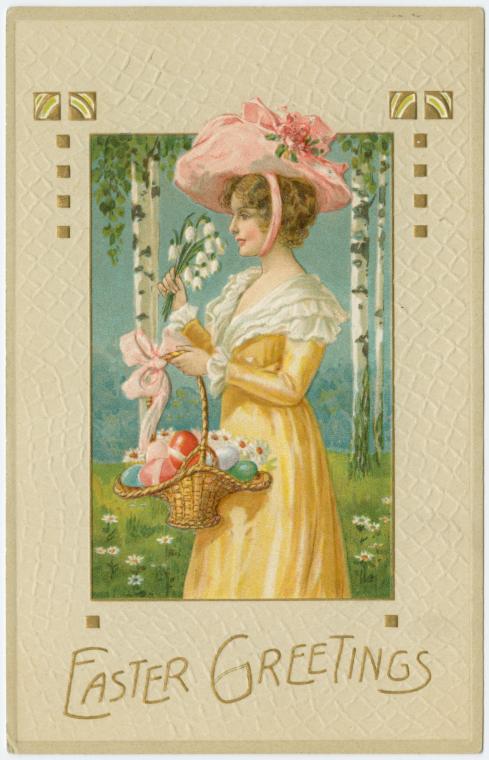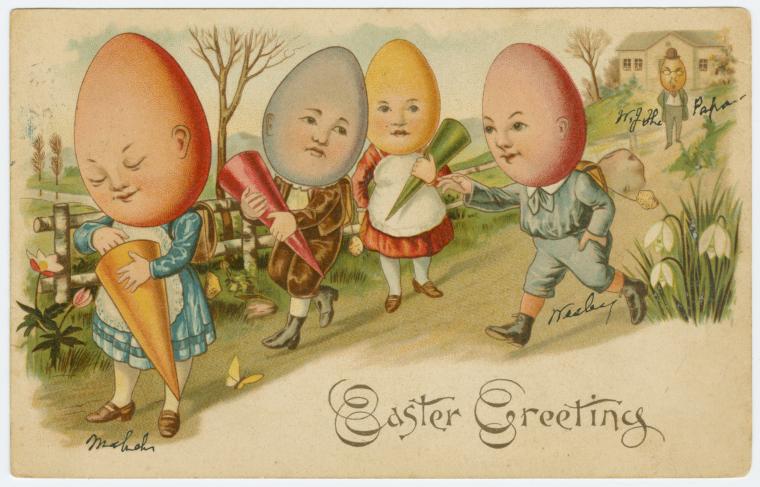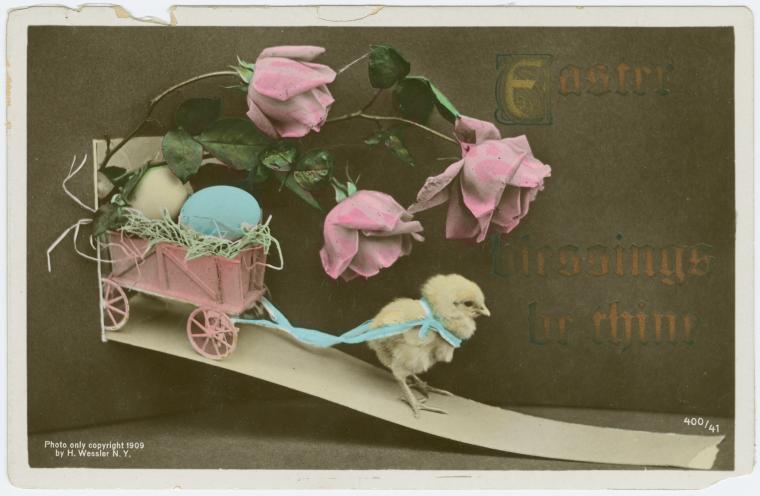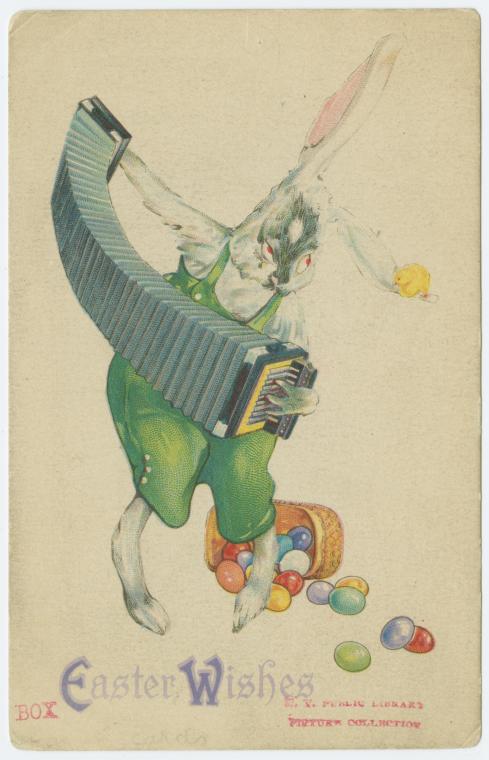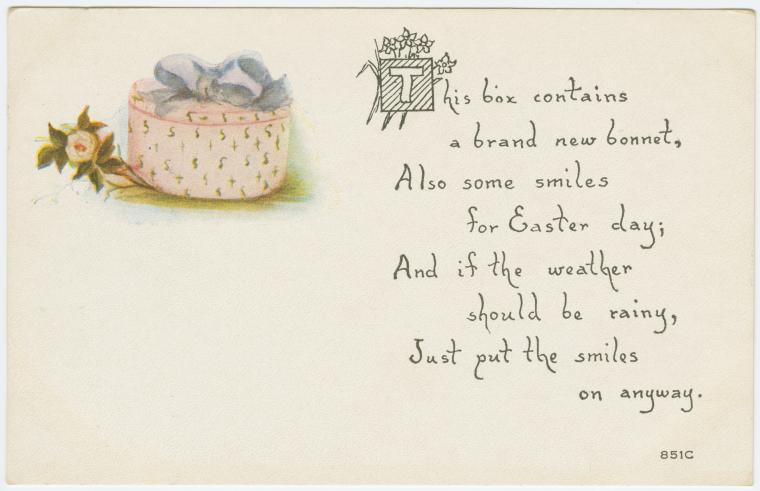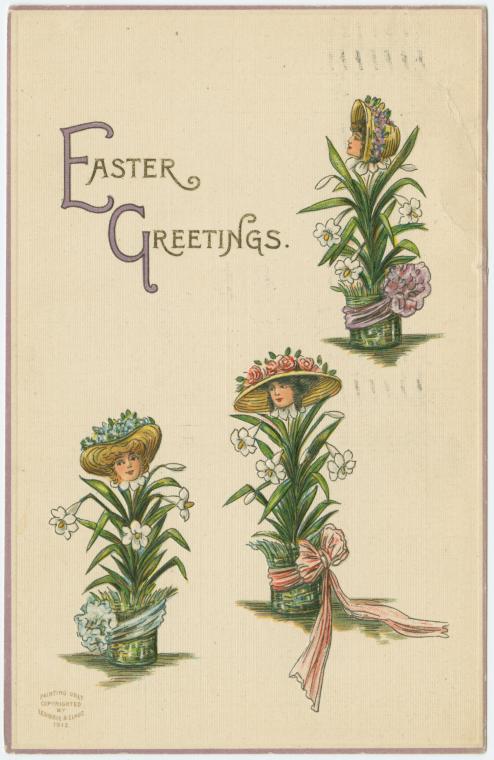 Happy Easter!