The Tea Ladies: Victorian and Edwardian History Events
The Victorian Tea Ladies is a dedicated group of volunteers who offer a variety of programs related to the Victorian and Edwardian eras. They have been doing this for 13 years! Some programs take place in Bloomington, Illinois. They also have a traveling program where they will come to you.
One place where they hold events in is the Vrooman Mansion Bed & Breakfast. This fascinating piece of Victorian architecture was built in 1869. Matthew T. Scott and his wife purchased the home in 1873. The home is named after their daughter, Julia, and her husband Carl Vrooman. Julia lived in the home for more than 104 years. She was born in 1876 and died in 1981! The next Tea Ladies event at the mansion is a Victorian Tea featuring a new program called Treasure Thy Friend which celebrates the "sisterly bond between friends in the 19th century."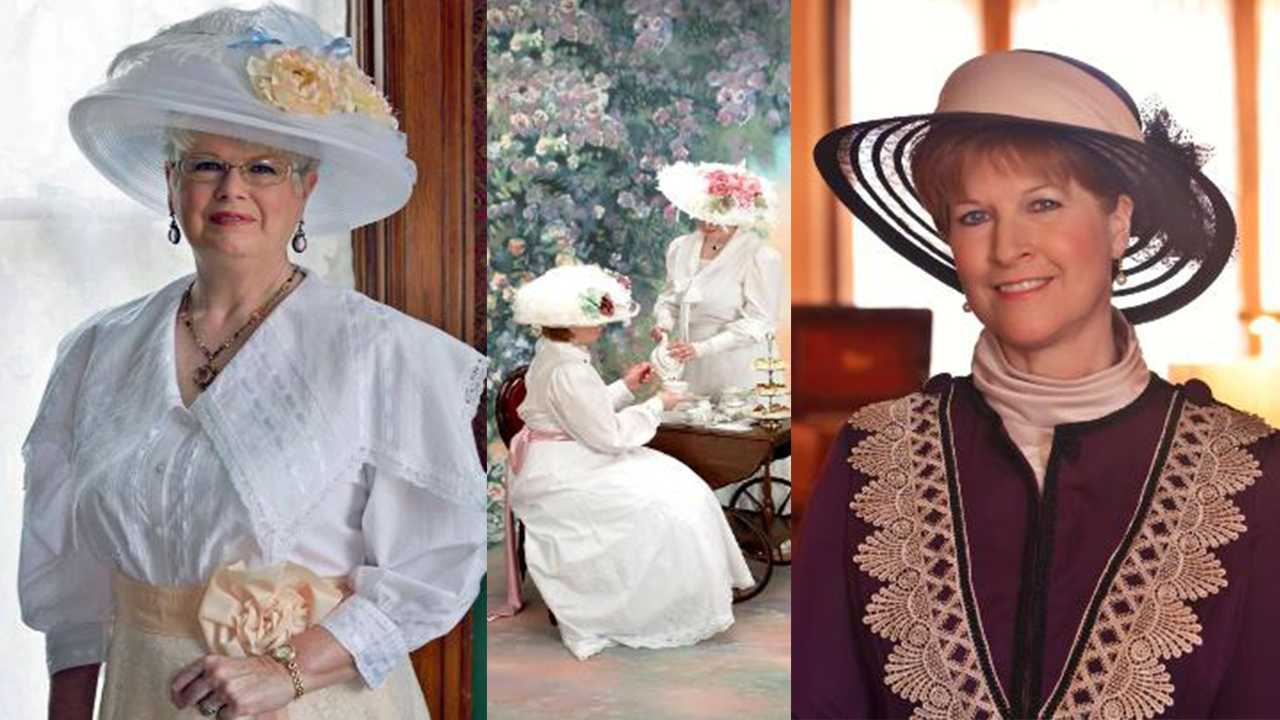 The Tea Ladies also offer a traveling Victorian/Edwardian History program. There are more than twenty Victorian-themed programs from which to choose. Some of their more popular ones are listed below:
Beautiful Hats Through Time: a history of hats (ladies' and men's) with a display of hats from the 1860s to the 1920s.
Titanic, The Ship of Dreams: an interactive experience centered around that fateful night. Guests are encouraged to wear Edwardian dress.
Outrageous Etiquette: an interactive program about the outlandish etiquette rules from the 1890s.
Victorian Bridal Traditions: etiquette and dress – from corset to gown.
Gone With the Wind: trivia, treats, and prizes. Dress as your favorite character!
'All Aboard!' Train Travel in Victorian America: learn about the Harvey House Restaurants and what it took to be a Harvey Girl.
They also offer holiday programs for all seasons, from Valentine's Day to Christmas!
This list is incomplete, but you can see that these volunteers really know their stuff and are dedicated to sharing Victorian and Edwardian history in the Bloomington area and beyond.
What would you wear to a Victorian or Edwardian program by the Tea Ladies?
Credit
Information and images for this post were gleaned from The Tea Ladies, Inc. website. We appreciate all they do to keep Victorian and Edwardian history alive!
— Donna Klein