Raisin' Cain for the Selma Arts Center
Selma, California is a town of approximately 23,000 residents located southeast of Fresno. Selma started out as a railroad town and today is a bustling community proud of its dedication to the arts and its importance to area residents. The arts intersect at the Selma Arts Center.
The performing arts have been a part of the Selma's fabric since the formation of the Raisin' Cain Players in 1985. A former music school building at Selma's Pioneer Village was re-imagined as the Unger Opera House and the first performance took place in March, 1986. Performances continued at this location for 10 years. In March, 1997, The Selma Cultural Arts Center and C.F. Unger opened in a former modernistic church. Raisin' Cain produced plays at this location until November, 2010. After that, the stage went dark until September 14, 2013 when the new Selma Arts Center opened with the Raisin' Cain Players' production of The Sound of Music.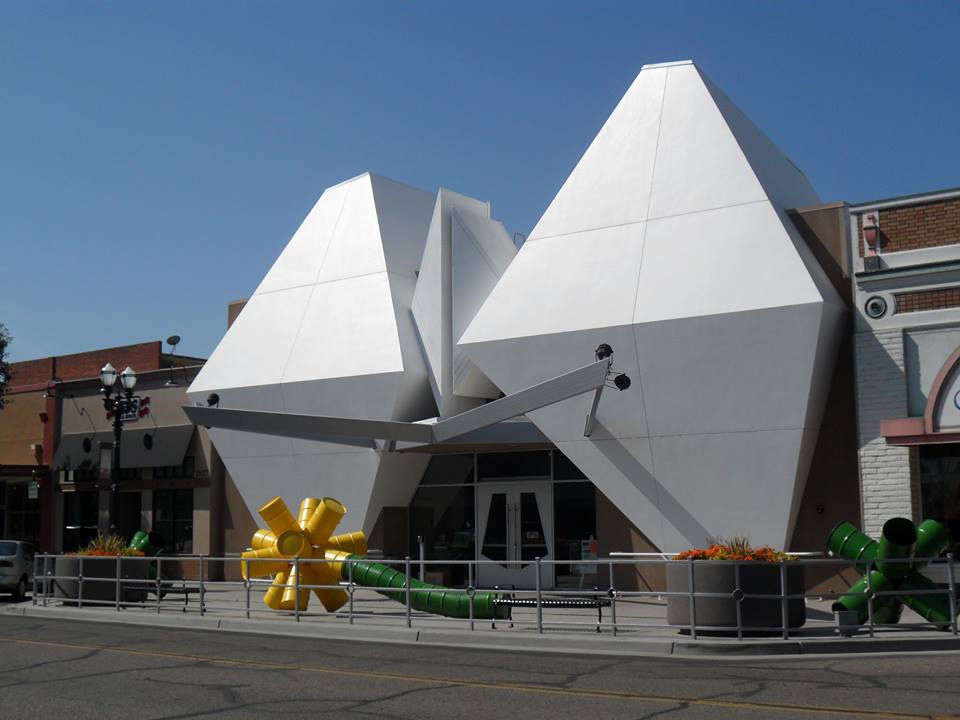 The City of Selma realized an investment in the arts would offer a way for the community to express itself.  The new building is in the revitalized historical business district. The theater seats 264 and features a full production stage with the latest in green technology used in the stage lighting. The Selma Arts Center also features an art gallery, production offices, concession stand, and a full basement with storage, rehearsal space, dressing rooms, and a make up area.
The volunteers who make up the Selma Arts Council, along with the Selma Arts Foundation and the City of Selma are enriching the lives of area residents by bringing in a variety of arts programming, including visual art, music, dance, literature, lectures, and more.
Selma Recreation and Community Services offers a Performing Arts Program for Youth at the Selma Arts Center. Since its inception in 2000, the Cool Kid Players of Selma has been offering youth age 6 to 18 the chance to learn about the theatre arts. They produce three shows each year.
Selma Arts Center also offers vocal training and acting classes for children and adults. Group vocal lessons are available for beginning and intermediate students.  Private lessons are available for advanced students. Youth interested in learning more about acting can do so through group lessons offered weekdays.
Raisin' Cain Players presented Mary Poppins, a classic tale set in Victorian England, in January of 2015. If you look closely at the photograph below, you'll see Recollections' Anastasia!
Credits
Information and photos for this article were found at:
Ham, Lorie Lewis. "New Selma Arts Center Opens With Production of The Sound of Music." Kings River Life Magazine RSS. 14 Sept. 2013. Web. 23 June 2015. <http://kingsriverlife.com/09/14/new-selma-arts-center-opens-with-production-of-the-sound-of-music/>.
"Selma Art Center." Facebook. Web. 23 June 2015. <https://www.facebook.com/SelmaArtCenter/photos_stream>.
"Selma Arts Center — Home." Selma Arts Center — Home. Web. 23 June 2015. <http://www.selmaartscenter.com/>.