The Beginnings of Palmer's Sweet Shop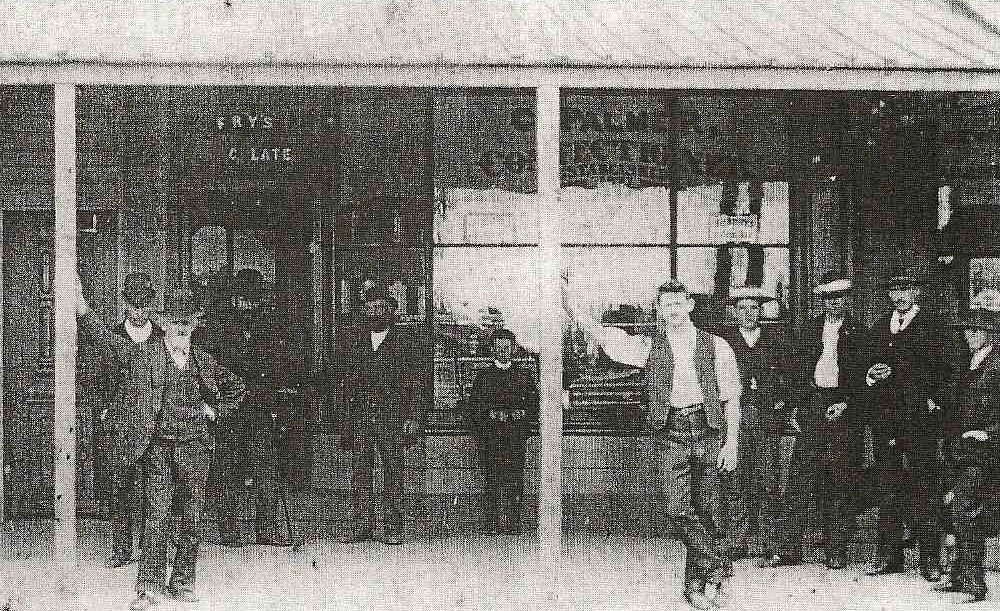 Number 750 Pollen St., Thames, Coromandal, New Zealand was established as the  location of Palmer's Sweet Shop in 1871. Thames is located on the North Island of New Zealand, southwest of Auckland, on the shore of the Firth of Thames.
Charles Palmer and his wife, Ruth, who was the widow of a confectioner, opened their business during the early years of the goldfields in New Zealand. Business was bustling, and their business quickly became a staple of the community.
The building is listed in the Historic Places Trust. The front of the shop was remodeled in 1912. It's already recognizable large windows received panes of patterned glass. The green lower tiles and mirrored side panels still bear the embossed initials 'CP' today.
The Palmers used these large windows for grand displays, with Christmas being the highlight of year. People would come from miles away to see the special displays of clockwork models that included a Violinist, Father Christmas, and Head Nodder.
During World War II, toffees from Ruth Palmer's original recipe reached the world market when families sent the candies to soldiers in Europe. However, the original company ceased operation sometime before 1956. In May, 1956, the shop and residence was auctioned.
The memory of the original Palmer Sweet Shop lives on at the Thames Historical Museum in Grahamstown. Visitors can see a small replica of the shop, complete with old confectionary treats and treasures.
Palmer's Sweet Shop Today
Today, 750 Pollen Street is occupied by Palmer's Confectionary and Embellish. Palmer's Confectionary offers candy, fudge, chocolate, and sweets. Embellish offers vintage, retro, art, and funky furniture. If you stop by, you will probably see some Recollections garments, as the staff of Palmer's Confectionary dress in Victorian period dress. It's a real step back in time, filled with sweet childhood memories!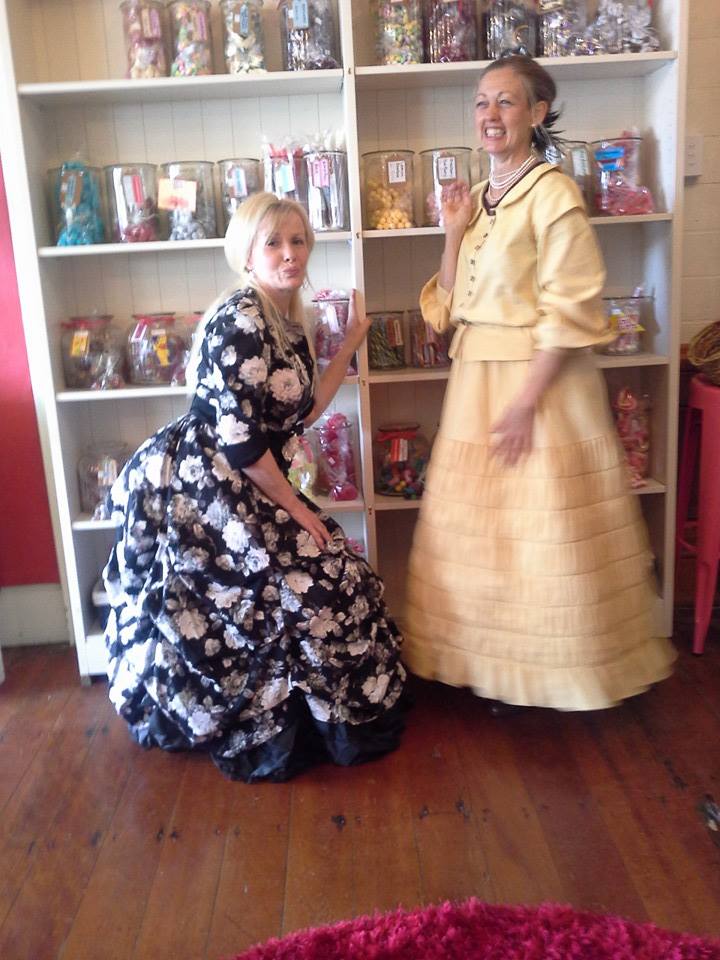 Credits
Information and photos for this post:
NZ Museums; Thames Historical Museum; http://www.nzmuseums.co.nz/account/3281
Palmer's Confectionary – Embellish; https://www.facebook.com/pages/Palmers-Confectionary-Embellish/797828470274983
The Treasury Journal Volume 3 (2010); Charles Palmer Confectionary Shop; http://www.thetreasury.org.nz/Palmers/Palmers.htm