Our writer, Sue McDonald, interviewed Lauren last week: 
"What girl doesn't want to try on the most beautiful dresses every month?"  This comment comes from Recollections' own Lauren Hazlett, who has been modeling for Recollections since 2009. Lauren says she adores working with Recollections. She loves working with the other models, and with Marianne, and says she gets to wear "beautiful works of art." Just recently, she came in as 1st runner up in the Miss Michigan USA contest. (Of course we already knew she was lovely, and this contest just confirms it.) We decided you would like to know more about her, and conducted this interview.
Recollections: When did you start entering beauty pageants?  
 Lauren: I started pageant 10 years ago as a way to overcome shyness and gain confidence. Each pageant I learned something about myself and gained confidence to pursue the next opportunity. I took leadership roles and wrote my own comedy skits and took every opportunity to push myself outside my comfort zone.
 Recollections: Do you hold any other titles?
 Lauren: I have placed in several pageants over the years from 1st and 2nd runner-up to miss congeniality and talent winner. I have had so much encouragement from my family friends and complete strangers to go back next year and claim my crown. So being Miss MI USA next year will be my first official title!  Even a former Miss USA urged me after the pageant that I needed to come back next year.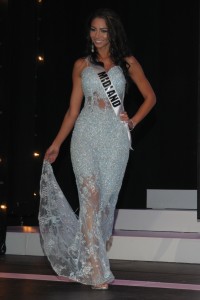 Recollections: What is your favorite thing about being a model?
Lauren: I get to wear amazing outfits and play "dress-up". Getting paid is just a perk. When I am shooting, I like to think I am showing Recollections' customers that they can go on an adventure in this outfit. I absolutely love to model with my sister (Steampunk Threads model)! We collaborate and come up with crazy poses especially for Steampunk Threads.
Recollections: Do you have any favorite hobbies or activities?
 Lauren: I love make-up. I just took a freelance make-up artist position with MAC Cosmetics. I also like to try new Rachel Ray recipes on the weekend. So far, I make excellent chili. I always have a project going. I am being mentored in motivational speaking (another way to step outside my comfort zone).
 Recollections: Is this your first time to enter the Miss Michigan USA contest?
 Lauren: In 2008 I competed, in 2009 I placed among the top 15 finalists, then I took 2010 off to get my MBA and 2011 returned and placed 1st Runner-Up! It took a lot of hard work. I studied every aspect of the competition and had help from Hannah (my sister) and my mother. Most girls have an official coach if they are serious about winning but I did not want to lose my personality and become cookie cutter so I just had a bunch of friends and family helping me. The girl who won is a former Miss MI Teen USA winner. Considering that, and that the pageant was a tie and the judges had to re-score, I think I did really well. I am content with being 1st runner-up because I feel it was not my time yet and I still have a lot of opportunities and connections from competing. Next year!
 Recollections: Is there anything else you would like to tell us about yourself?  
 Lauren: I absolutely love our Recollections customers and seeing the pictures they send in. Please keep sending them. Without you, I would not have this fun modeling job. Thanks for being the best customers ever! I also had the chance to meet a few of you at the Mackinac Island Fashion Show. Thank you for coming!   XOX Lauren
Recollections: Any words of advice for the rest of us gals?
Lauren: Even though I placed 1st runner-up Miss MI USA, I still tell as many woman as I can to not let themselves stand in the way of achieving their own dreams. As women we tend to doubt ourselves. We tell ourselves, "I am not smart or pretty enough for this opportunity", but you can accomplish more than you ever thought if you don't stand in your own way. This has helped me out tremendously. I graduated college and plan on opening an image consulting business. This small town girl is chasing dreams.
 Before coming to Recollections, Lauren worked doing some promotional modeling gigs. Since the pageant, Lauren has been approached by an agency, and wants to pursue this new opportunity. She says, "I won't know until I try it out. Who knows what it could turn into?"